Sandals That Are Good for Your Feet
If you love to wear sandals every day, you might be aware that some of the sandals that you have owned in the past were not very good for your feet or very comfortable. This is not only a distraction for your everyday wear purposes, but it can also actually cause injury to your feet. You should always wear shoes that fit properly and it is never a good idea to try to just make a pair of sandals work that is not made for your unique foot shape and activity needs.
Sandals should always be good for your feet and if they are not, you are probably just not wearing the right ones. If you want to learn more about how to get the perfect sandals that will be good for your feet, read on!
How Sandals Can Affect Your Overall Health

Sandals, just like any other shoe, are made in many different designs and styles. Not every sandal is going to fit every person perfectly and you need to know what the right kind of sandals are for your needs if your sandals are going to be good for your feet.it might not seem like your sandals can impact your overall health, but shoe fit has a major part to play in your overall comfort and health on a daily basis.
Sandals and shoes that do not fit you can cause a whole host of problems for your overall health.
If you are wearing the wrong sandals for your needs, you could make your existing arthritis in your knees, back, ankles, and feet much worse. You could also be causing wear and tear that can lead to arthritis in the future. Arthritis pain is easier to treat than some other kinds of discomfort and you will see just how much better your arthritis feels if you avoid being tough on your feet with the wrong sandals.
Arthritis can actually be improved if you are wearing the right sandals and shoes and you should aim for this outcome rather than tolerating uncomfortable footwear that is making your arthritis worse. On top of the damage that you might be causing your feet wearing the wrong sandals, you will also likely be limiting yourself to being less active which is not at all good for arthritis overall.
Correct posture is tied to the correct function of your feet when you are walking. If you are wearing the wrong sandals, you can cause back and sciatica pain that can be hard to treat and improve. If you have had back issues or sciatica problems in the past, you should avoid wearing improperly fitted sandals. The kinds of damage that can be done to your back by ill-fitting shoes cannot be overstated and many people are unaware of just how much their sandals are impacting their back health.
If you are wearing shoes that are the wrong size and fit for your needs, you might find that the soles of your feet and the tendons and ligaments that are involved in walking processes can become inflamed. Soft tissue pain can be tough to calm down once it has made itself known.
You should always take your feet seriously if they are telling you that shoes are hurting them. Bruising and other kinds of soft tissue damage can take a long time to heal and you might spare yourself these kinds of injuries if you listen to your feet complaining about being uncomfortable when you first start wearing a pair of shoes or sandals.
These inflammations of the joint in the big toe can cause a lot of pain as well as lasting damage to the toe itself. Shoes that are too small or pinch your toes together can cause this issue. This is less common when wearing sandals but is totally possible to cause with the wrong pair on your feet.
Bunions can require surgery and you do not want to have to get to this point as the recovery is long and painful. Avoiding compressing your toes and having them crossing over one another is really important to your overall foot health. Even sandals can cause a lot of bunion-related issues if the toe box is much too small for your feet.
If you have flat feet, you will find that wearing the wrong kind of sandals can cause you a lot of trouble with the arches of your feet. You might end up with more serious conditions like plantar fasciitis that are hard to treat and can take months to get sorted out. Wearing the right sandals can actually improve your comfort if you have plantar fasciitis and you should aim for picking the kinds of sandals that will improve this situation for your needs rather than make it worse.
There are not many shoes and sandals that are designed to treat this kind of injury, so you will have good luck if you focus on those kinds of sandals if this is a condition that you are struggling with. You should always avoid wearing sandals that do not properly support your feet to avoid causing this kind of damage to your arches and the ligaments and tendons inside your feet.
How to Find Sandals That Are Best for Your Feet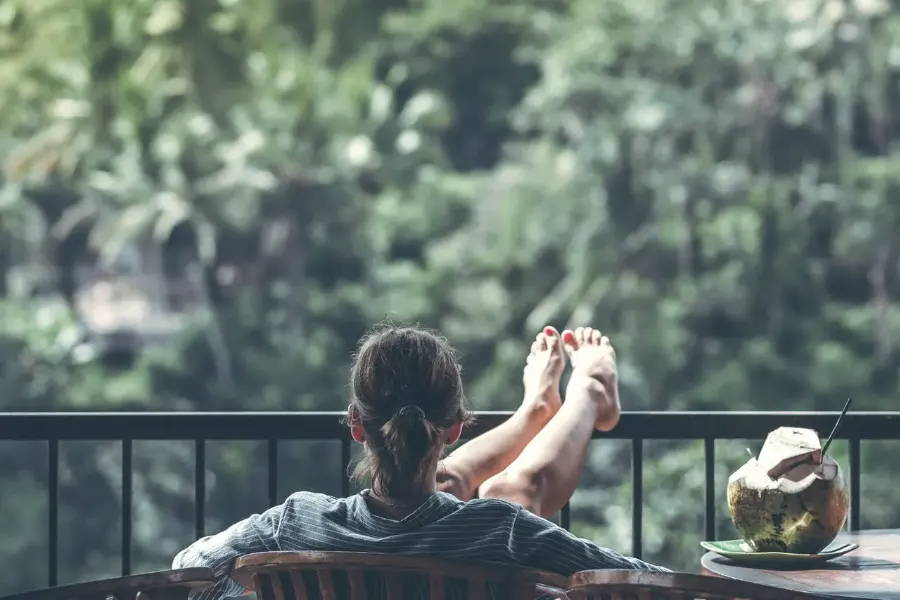 The shape of your foot can have a major impact on the sandals that you choose and you should always consider getting professionally sized by a shoe store or a sports store before you determine your correct shoe size. Many people wear the wrong size shoes and sandals for years until they are professionally sized.
Always consider your arch shape and the kind of activities that you intend to do in your sandals before you buy. If you are going to be hiking and walking through water, you will need very different sandals than if you are looking for sandals that are good for walking around town. No matter what kind of sandals you pick out, they should always be shaped properly for your foot shape and be the correct size for you.
Picking out the right kind of sandals for your needs doesn't have to be hard if you understand what your foot size is and what shape of shoes you need to be able to stay comfortable all day. There is no exchange for a well-fitted pair of sandals and you should be sure that you think about your comfort far more than the appearance of the sandals that you are shopping for.
There should never be any choice between comfort and prettiness in your mind. Comfort and quality of design should always come first because these items are directly related to your health. You should be clear by now about the fact that your feet can impact your health and you should always make sure that you are seeking the right means to keep your feet healthy for the long haul.
When looking for quality sandals, you should always keep these items in mind:
This can be important for a variety of reasons. You will need to make sure that the sandals that you are buying are waterproof if you are going to be walking through a lot of water and you should be sure that the straps have soft interior material that will not make you get blisters or rubs. Sandals should always be lightweight and comfortable on your feet and should never feel like they will rub or scrape your skin.
Footbed Features that Are Good for Your Feet
The kind of footbed that is in your sandal can make a huge impact on its overall comfort. Sandals that have supportive footbeds with a quality midsole will make your back and knees and ankles far more comfortable when you are walking around in them. This is very important for sports sandals and hiking sandals. The footbed should also be sturdy enough to hold up to some miles without being stiff and harsh against your feet.
The sole of your sandals can have a big impact on their comfort when worn all day. The sole needs to be tough enough to hold up to some miles of walking but it should never feel stiff and resistant to the pressure of your feet. A quality sandal sole will bend and flex along with your foot and will provide lateral support without being rigid.
Adjustable Strap Sandals to Best Fit Your Feet
You should always shop for sandals with adjustable straps so that you can fit your sandals to your feet properly. Loosely fitted sandals or sandals that are too tight can lead to all kinds of discomfort for the wearer and you might find that the rest of the sandal is perfect but the strap adjustments are not at all right for your needs. Be wary of really tough Velcro as this will likely make the straps uncomfortable and cause blisters and scrapes.
The midsole offers most of the arch support for your comfort and it can also impact the way that your toes and heels fit inside the sandals that you are buying. A midsole might be made for an arched foot or a flat foot and you need to look into this factor when you are shopping. If you have very flat feet and buy a sandal with a highly supportive midsole, you might be very uncomfortable every time you wear your sandals.
Toebox Measurements that Are Ideal for Your Toes
While you are not going to need to think about the toe space of a sandal the way that you think of the toe box of a regular sneaker, you will need to consider that your toes need to all fit into the toe box on your sandal and they need to be comfortable. If you get a sandal that does not allow your toes to all fit into the toe part of the sole of your feet are slipping around inside of this space, you will get blisters and have issues with other kinds of foot injuries. Always make sure to look at the toe box measurements and compare them to your foot measurements.
If you are looking for a sandal that is going to hold up to lots of walking miles or other kinds of hard use, you need to look at how the sandal is described. Does it say that it will hold up to lots of hard miles of walking and rough and tumble activities? If the sandal is not listed as being a sport or hiking sandal and you are looking for these activities, you will want to find another sandal. Most makers and sellers of sandals will be clear about the level of activity that you can do with their products so that you do not buy the wrong kind of shoe for your needs.
The placing and location of the straps on your sandals can make a big difference to their overall comfort and functionality. You will need to have enough support to keep the sandal stable on your foot for hiking and other kinds of harder use, and you do not want to consider a slip-on shoe up for this sort of task in most cases. Looking at the strap arrangement will tell you a lot about what the sandals in question can do for your needs.
How Do I Know What Size Sandals Will Fit My Feet Best?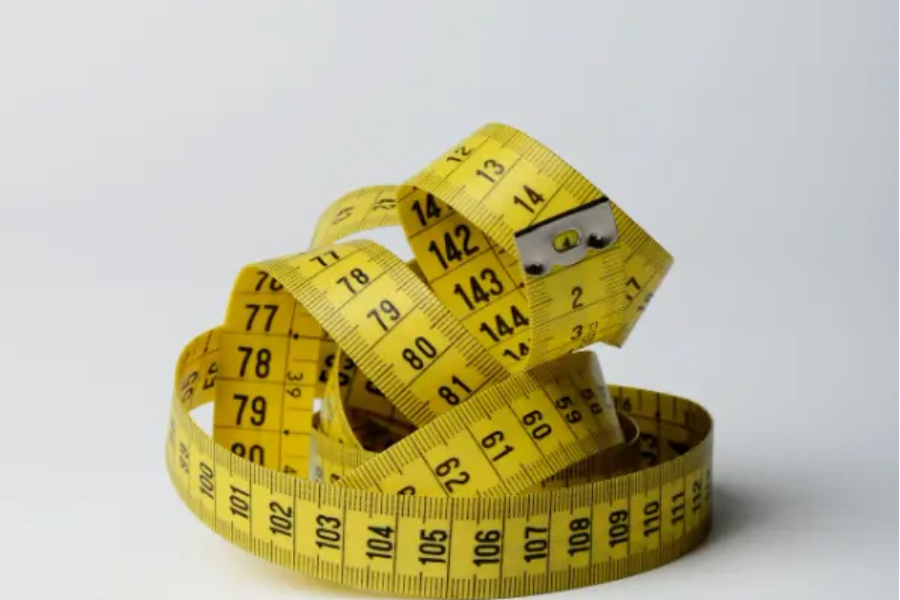 This is one of the places that most people go wrong when they are looking for the perfect shoes and sandals. Most people have been guessing at their correct size based on trial and error their whole lives, not knowing that you can be fitted for shoes and get your exact size each time.
If you need to have your feet sized and measured, you need to go to a shoe store or a sports store. They will have the right tools to measure your feet properly and to advise you about the width of your heel and the overall shape of your foot. Some people do not even realize that they have high arches until they go to be fitted for shoes by an expert.
Shoe stores will use measuring devices that take into account your overall foot shape and size as well as the needs you have for your toe box and heel support. These tools are made specifically to take all of these measurements but they will not be available to you at a general shoe store. You can order these tools yourself if you would like, but you will still need someone else to measure your feet for you. You cannot press down and lean over on the measurement tools while trying to get an accurate measurement for your foot's dimensions.
You should always look for a shoe that is about a half size bigger than your measured size when you are shopping. This will give your feet room to move inside the shoe and will make sure that your heel fits inside the heel support and that your toes do not get pinched. This is still important when you are trying on sandals as you will want to be sure that your toes do not hang over the ends of your shoes when you are walking.
Make sure that you walk around in every shoe that you try on. A shoe or sandal can feel comfortable when you are standing still and be immediately uncomfortable when you are walking around. You will notice things about the comfort and fit of a shoe right off when you are walking that you could never have become aware of when you were standing still. There are many things that will show up more and more as you walk in a pair of shoes or sandals and you need to make sure that you take the time to test the fit out in this way.
For people who are shopping online, you will need to pay close attention to the dimensions and measurements that are explained on the website. You will see that they are made pretty clear in most cases and you can use your professional measurements to compare to see if the sandals in question will fit you.
You can also read reviews to see if other customers found that the shoes run small or narrow or wider than expected. There are many useful components that are included in user reviews and as long as the tone of the review is fair, you can glean useful information from what other people have experienced.
Never buy shoes or sandals online that do not clearly state that you can return them if they do not fit. Any quality shoe or sandal seller will allow you to send back shoes that hurt your feet or do not work out for some reason. There are many variables to sizing and fitting shoes to people and returns can be necessary for so many reasons when you are shopping online for shoes.
Finding Sandals That Are Great for Your Feet Doesn't Have to be Tough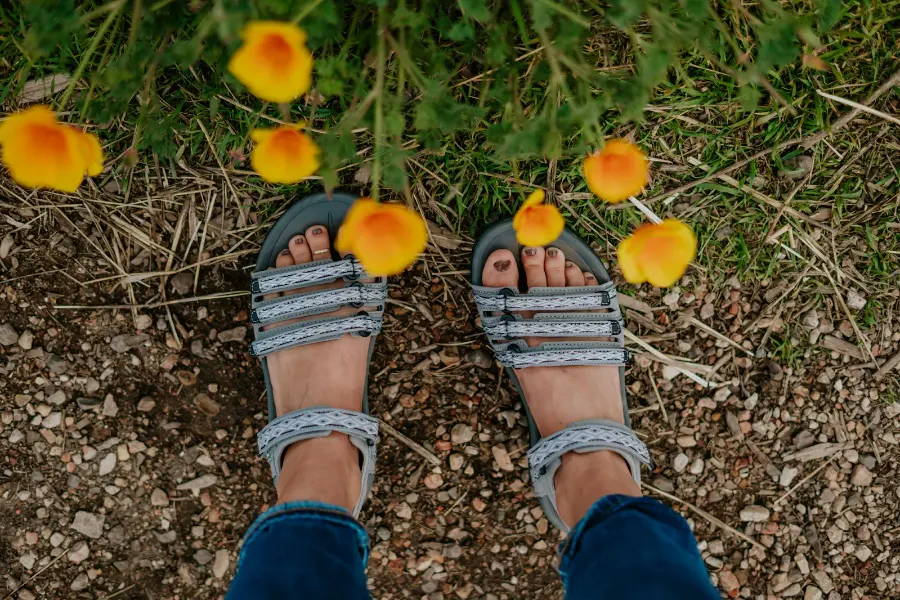 Sandals that are good for your feet are not that tough to find once you know what you are looking for. There are many great sports and hiking sandals on the market that will take care of all of your foot comfort and care needs and you can prevent injury while also enjoying the beautiful designs of these shoes.
Make sure that you are buying sandals that are the right size and make sure that you are buying from a company that will allow you to make returns if your shoes are not comfortable after you buy them. You might have to find the right sandals that are good for your feet with some trial and error but there is nothing wrong with that and the company that you buy from should know this could be the case.
Sandals that are good for your feet are on the market and can be located readily if you are aware of your foot size and foot needs and shop with some care and attention to detail.
Collection 2019
Sale 70% Off
Title for image