Sport Sandals for Women - Your Can't Miss Buyer's Guide
Sport Sandals- Your Can't Miss Buyer's Guide.
Sports sandals are the perfect option for those warm spring days when you want nothing more than to head out to your favorite hiking trail with a backpack full of water and enjoy the sights, sounds and attractions that nature has to offer.
Wearing sports sandals can mean the difference between returning from that hike with comfortable (if not tired) feet—and feet that are going to be blistered, sore, and generally in pain for the next few days because you wore the wrong type of sandals for the job.
In addition to the importance of wearing the right kind of athletic sandals, it's important to know that not all sports sandals are exactly the same. Some brands and models are better suited towards hiking, while others are best for water-based activities, and so on.
With so many different sandal options out there on the market today, it's only natural to become overwhelmed when you try to narrow down your decision to purchase a certain pair of sports sandals.
The following is a can't-miss buyer's guide that will help you with everything you need to know about sports sandals and how to pick the right pair for your feet.
Importance of Wearing the Right Kind of Sport Sandals
Before we get into the nitty gritty shopping tips that will turn you into a savvy sandal shopper, let's take a look at why you need to be wearing properly fitted sports sandals when you are engaged in sport or similar athletic activities.
Properly fitted sports sandals are sandals which hit that middle-ground "Goldilocks" spot of not being too large nor too small: instead, they are just right.
The most notable benefit of wearing the right kind of sandals lies in the practical health benefits of wearing good footwear. Wearing the right kind of sandals for your activity greatly reduces the chance that your feet will become sore, irritated or otherwise in pain over time.
There are even specific conditions which can be flared up by wearing the wrong kind of sandals, including but not limited to the following:
Arthritis is a condition that many people have to experience, and the pains and aches from arthritis will only worsen over time if your feet are not properly supported. Arthritis can cause some serious joint pain, so it's important to wear sandals with foam insoles as well as comfortable heel and arch support.
Companies that specialize in outdoor sandals tend to provide both of these features, which makes sport sandals ideal for preventing foot pain during outdoor and other sport-based activities.
The development of bunions, calluses and corns are one of the most common consequences of wearing the wrong type of shoe—or wearing the right type of shoe but the wrong size. Shoes which are too tight, too big, too long or too short can cause unnecessary friction against your feet, particularly the sides of your feet and the tops of your toes.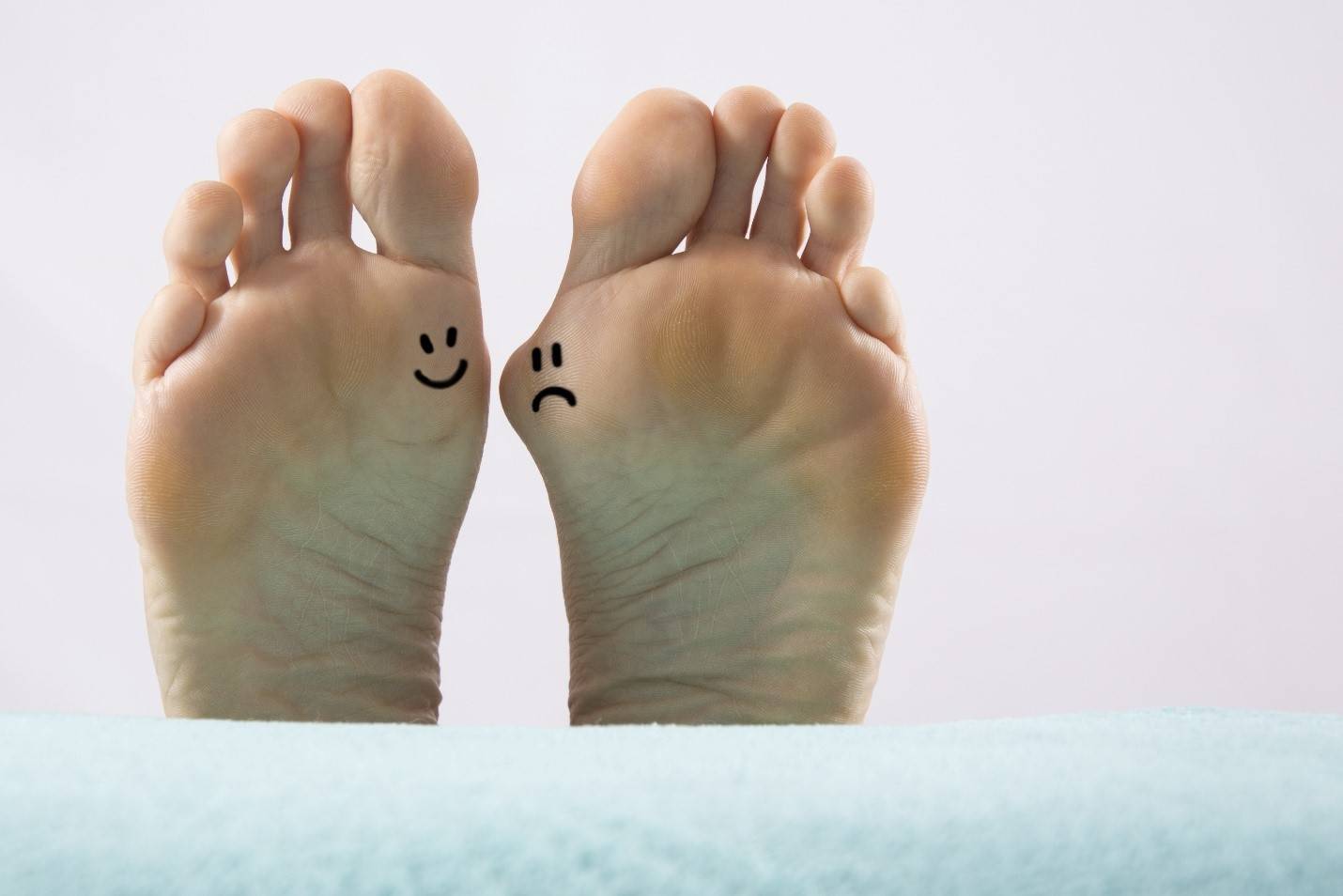 This may eventually lead to the development of bunions, corns and/or calluses on various areas of the feet. These conditions can be mildly irritating or downright painful depending on the seriousness of the condition as well as how you manage it.
Wearing comfortable sports sandals with arch support, which are designed to provide maximum support during walking, hiking, or other sports-like activities is essential for helping to prevent these unwanted lesions from forming.
Arch Pain/Plantar Fasciitis
Pain from unsupported arches can be downright excruciating, especially if you are trying to engage in physical activities such as hiking, jogging, bike riding, or going out on the water in a canoe or kayak. Arch pain or plantar fasciitis could cause you to stumble, fall, or simply be in exceptional pain due to a lack of support for your aches in your shoes.
If you suffer from plantar fasciitis, be sure to check out our comprehensive guide on this painful condition.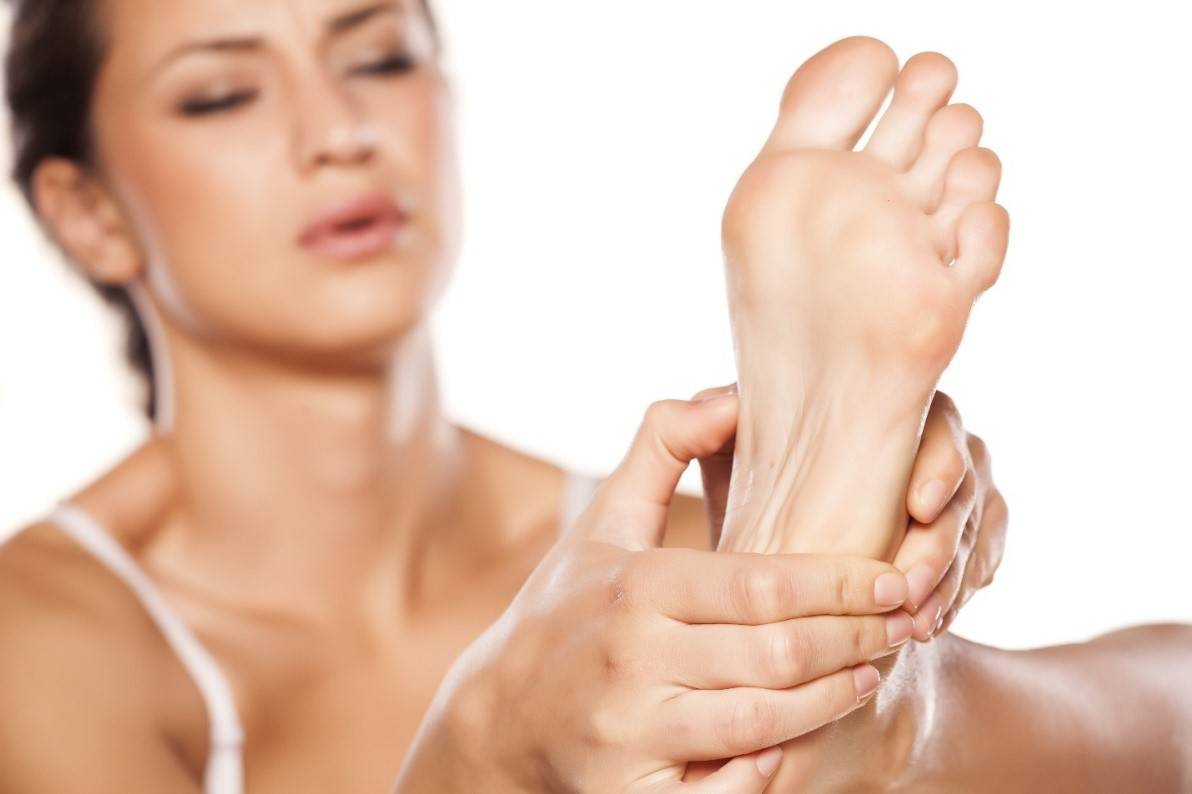 The right pair of sports sandals will provide the necessary arch support to prevent pain caused by a lack of arch support.
The above three conditions are just three of the many problems that can occur when you do not wear properly supported shoes for your sport, outdoor or otherwise athletic activity. If you plan on engaging in sports or other physically active pastimes, make sure that you have at least one high quality pair of sports sandals at your disposal. Your feet will definitely thank you. After all: unsupported feet are unhappy feet!
Sports sandals is not a strictly defined term, but most consumers—and brands—agree that sports sandals are sandals meant to be worn during many types of physical activities, including but certainly not limited to: hiking on and off trails, getting into canoes, kayaks and similar paddle boats to explore lakes, rivers or even the ocean; as well as participating in sports that require all players to wear protective sports sandals on the court.
There are many things you will need to consider when buying sports sandals. One of the most important factors to consider is the type of sports sandal you'll need, since this will vary greatly depending on what you plan to do, your personal preferences, as well as any conditions you have which could make an impact on your final decision.
There are a number of different sports sandals options types that you need to consider before you start actively looking for sandals to purchase. Knowing about the different types of sports sandals will make it easier to purchase the perfect pair for your needs down the line.
There are some sports sandals that are specifically designed to be used with water-based sports, such as canoeing, kayaking, swimming, and any other activity that will see you—and your shoes—get wet.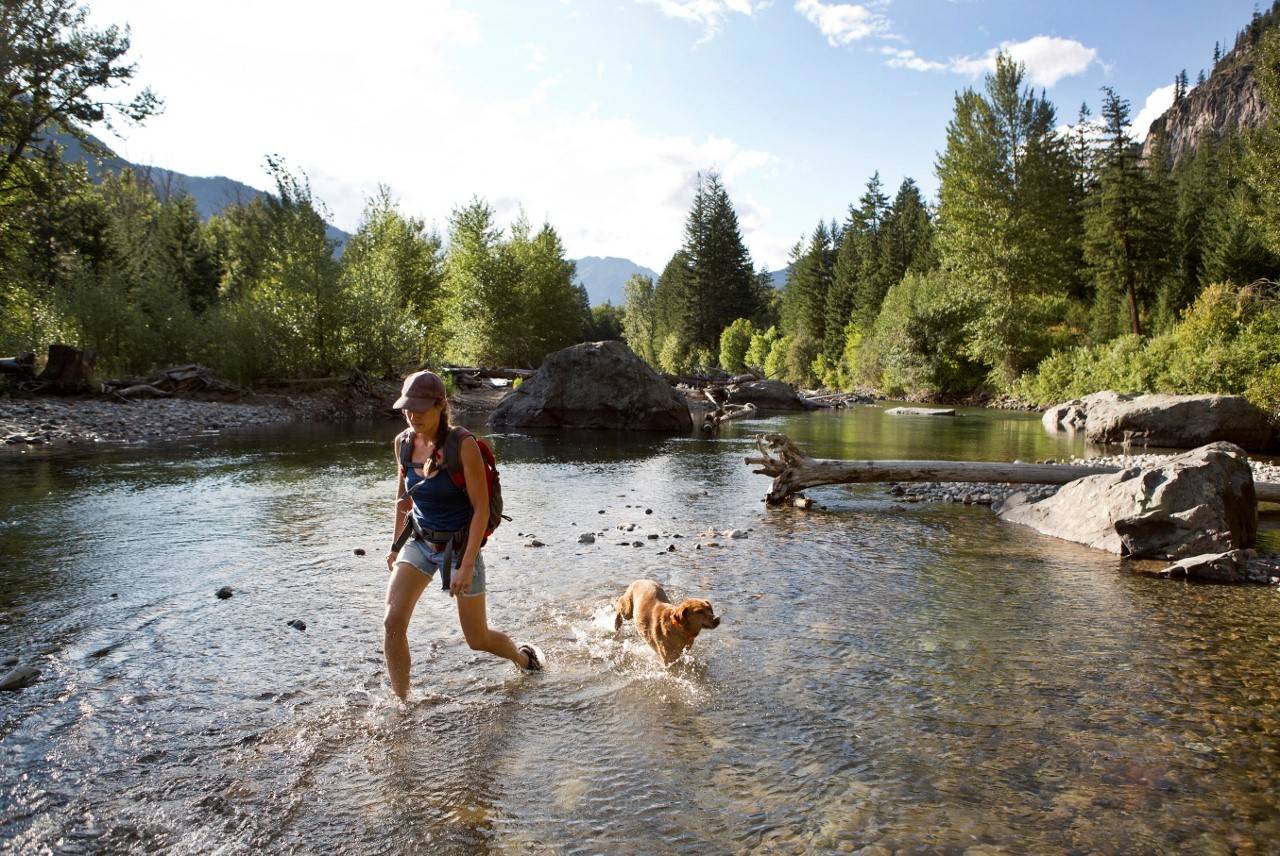 Wearing water sports sandals will help protect your feet in and out of the water, while still providing you with necessary foot support and—best of all—being made out of water reistant and water proofe materials that are designed to be easy to clean and quick to dry.
Hiking sports sandals are designed to be used while hiking. These types of outdoor sandals often come with more coverage than a standard sports sandal due to the presence of bugs, bushes and other potential pests and pitfalls that require a bit more coverage than usual. Another feature you will find on most hiking sports sandals are a memory foam or similar interior, which make walking much more comfortable since these types of pads are designed to conform to your feet—rather than the other way around.
Jack of All Trades Sports Sandals
These sports sandals are the most common that you'll find on the current market—they are essentially "jack of all trades" sandals that are designed to provide support and stability during outdoor and other athletic activities.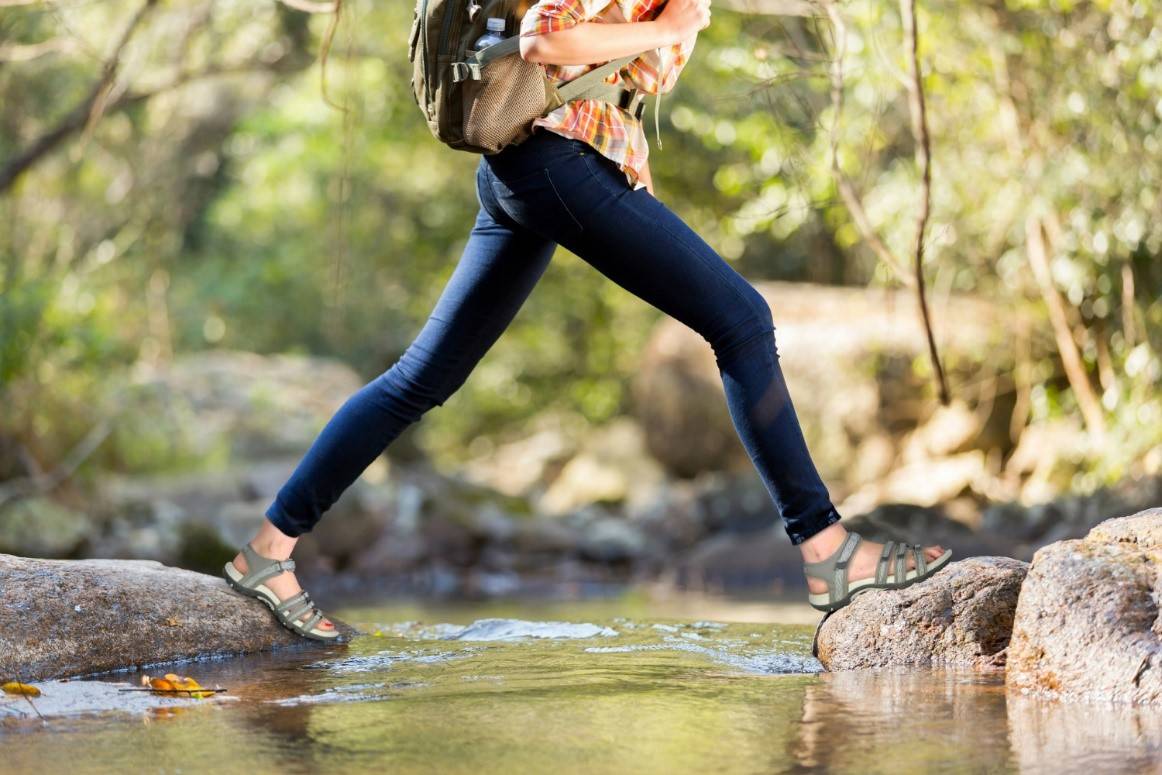 Unlike the previous two types of sandals already mentioned, these types of sports sandals tend to have a bit of everything; some may provide water resistance, others may have excellent traction grips on the bottom suited for hiking, and so on.
If you go on a lot of outdoor adventures and never quite know what you'll be doing next, then having a pair of "jack of all trades" sports sandals may be the perfect option for you.
Sports Sandals Buying Guide
Now that you know more about the importance of wearing properly fitted sandals, it's time to learn how to shop for sports sandals like a professional. With so many different sports sandal options available, it's important to consider this buying guide as carefully as you can no matter what your personal circumstances.
Where to Buy Sport Sandals
In the past, finding sports sandals was akin to finding a pearl in an oyster shell: it's possible, it can happen—but it's not something for the everyday person to concern themselves over. Thankfully, that has all changed.  
The advent of online shopping and merchant-based shopping has changed the shoe shopping game forever; as more and more consumers express interest in high quality sports sandals, brands are continually developing new and innovative technologies to create effective and interesting new sandal styles.
The two most common places that you can go to purchase sports sandals are online and offline locations.
Online locations include websites for local shoe stores, websites for international shoe stores, local and websites for local and international fashion houses or any other company that is willing to ship locally and/or overseas.
Buying shoes online does carry some risk, as you will need to try them on only after they've been shipped; make sure you know the return policy of the shop you've purchased from before you purchase it. Most online sellers, like Viakix will have generous return policies that will give you enough time to try the shoe on rather than making snap judgements on how you feel about it.
The other advantage of purchasing on line is cost. If you are on a budget, and want to get the best deal, often these savings can be found online instead of in the retail store.
Offline locations include physical retail space, which can range from giant mall shoe stores to 'mom-and-pop' neighborhood sport stores and everything in between.
The primary benefit of using an offline seller is the ability to try on the shoes before you make your purchase.
Tips for Shopping for Sandals Online
Shopping for sports sandals online can be tricky. You won't be able to see the actual product until it arrives at your doorstep, so you will need to make sure that your online shopping skills are as honed as possible before we begin.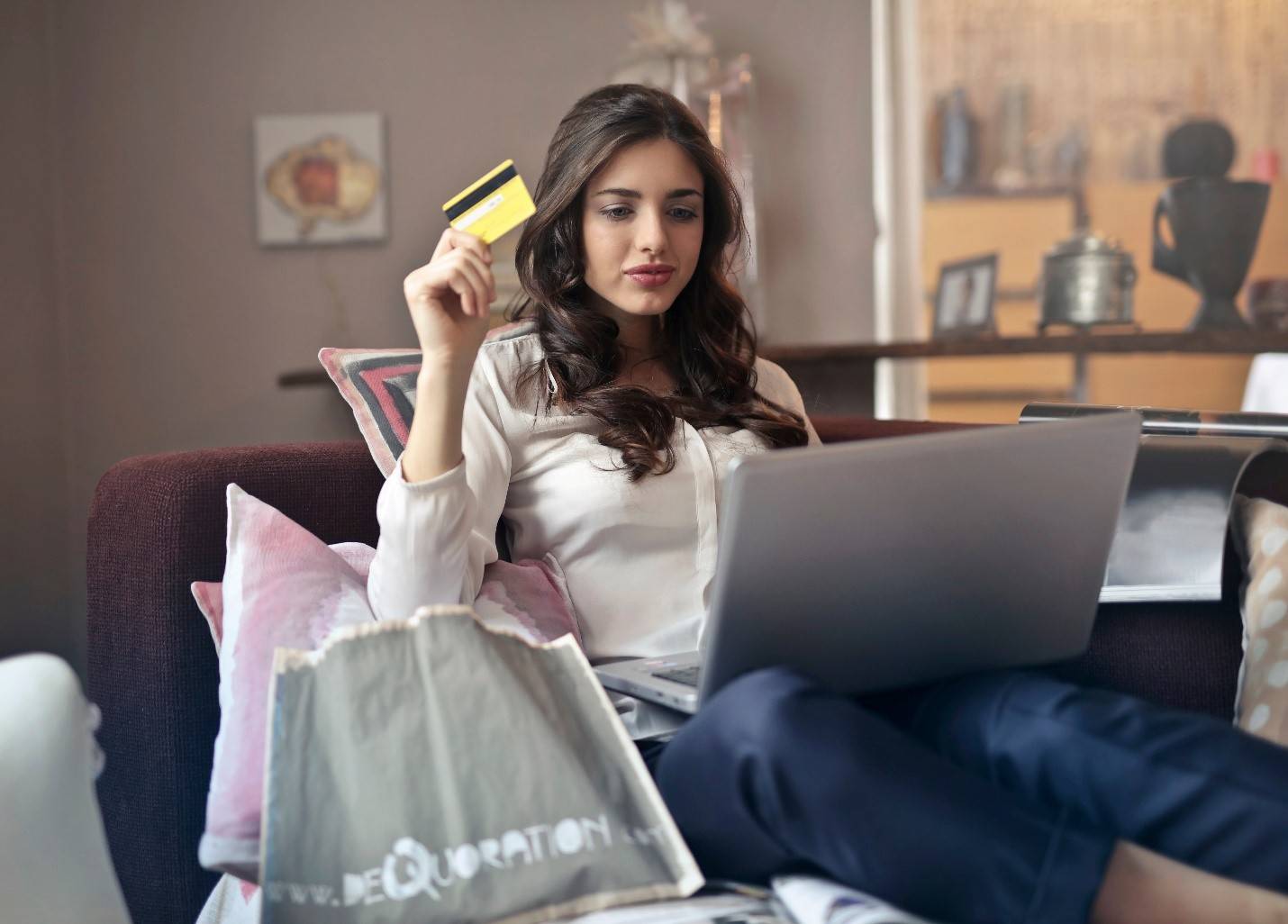 In addition to this, if the shoe doesn't fit, you will have to repackage it and send it back—rather than simply getting to rename the band it as you do in some of the games made to honor the film's release.
The following are 4 tips you will need to keep in mind when shopping online for sport sandals.
Tip #1: Check out online reviews if possible
One of the best ways to get a feel for how other people viewed the sandals is to look for online reviews of someone's honest perception. Online reviews are a great way to gauge customer experience while also learning more about essentials like customer return policies, the speed of shipping, and more.
Online reviews also help you find out whether or not you are being misled about the style, color or overall size of the sandals through the relation of personal experiences
Tip #2: Stick to a budget—but don't be afraid to spend more than anticipated if necessary
Sticking to a budget is one of the most important tips to follow when doing any sort of online shopping, whether it's for sports sandals, fashion sandals or products outside the realm of shoes. A solid budget will be instrumental as you narrow down your options from a larger search pool to something more manageable.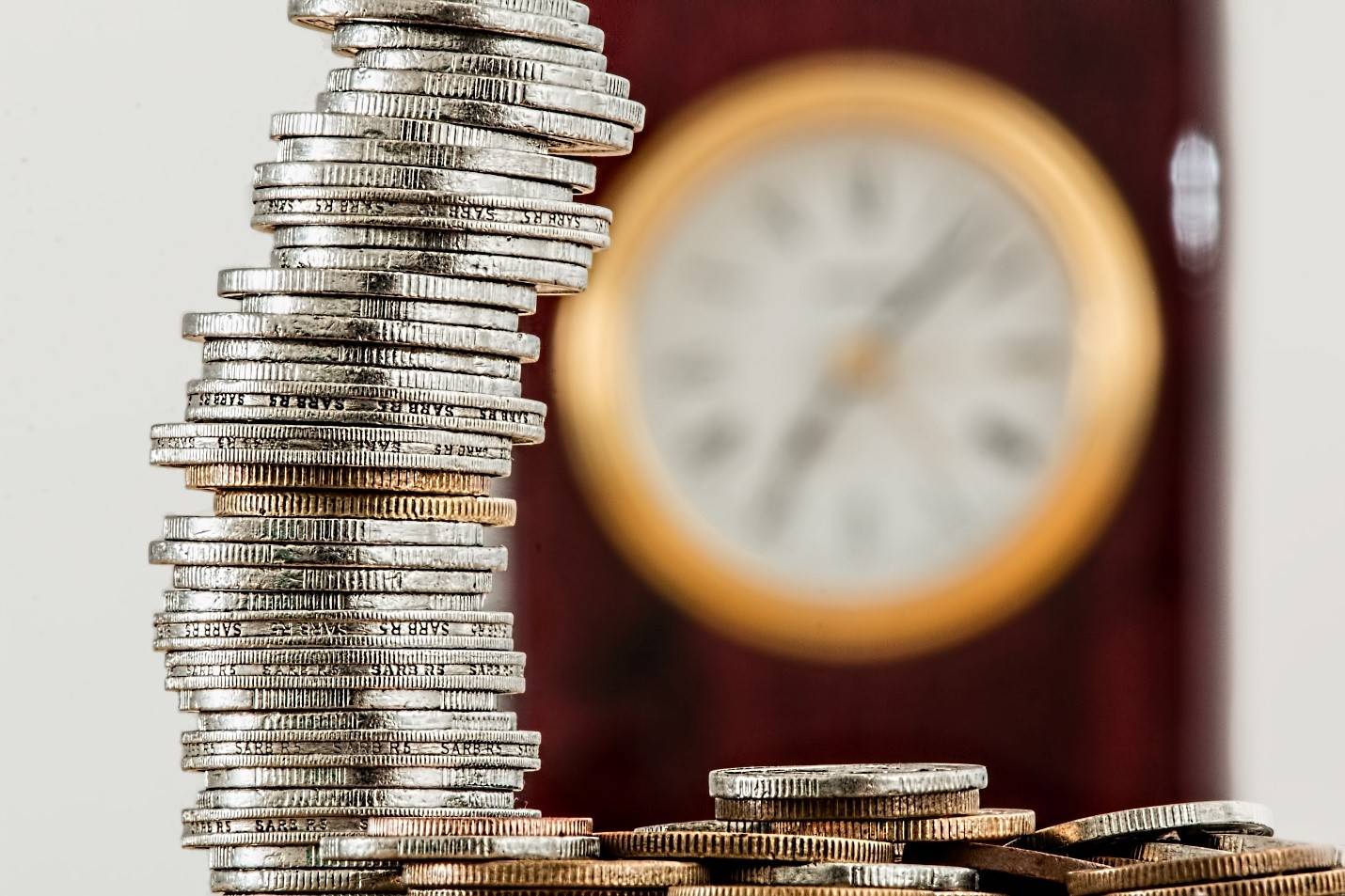 However, a note about pricing: a truly exceptional pair of sports sandals won't come at rock bottom prices unless you happen to stumble upon some sort of early Christmas miracle discount, but in the case of buying sports sandals, you may want to consider spending more than your budget to ensure that you get the best quality product available.
This doesn't mean you need to suddenly drop thousands of dollars on a pair of sandals for the summer; but if you are looking for sandals with pricier needs, keep your eye out for sandals that go beyond your budget limit without breaking the bank entirely.
Tip #3: Look for brands which provide useful information about their products
There are a nearly endless number of sports sandals available on the market today, so it's important to look for shoes—and brands—that are willing to stand out from the crowd by allowing consumers to make informed decisions about their products. Look for brands that offer information about the health benefits of wearing sports sandals, how breathable the fabric is, how well the shoes perform in sweat and water tests, and so on. The more detailed, the better!
Tip #4: Read up on return and exchange policies before you buy
One of the most important steps you need to take in order to become a savvy online shopper is to understand the return and exchange policy of the online shop before you buy a single pair of sandals.
Does the shop allow for returns based on the shoes not fitting properly? What is the protocol for exchanging a pair of shoes for shoes in a different size or for returning a pair because the color doesn't look good against your wardrobe after all?
The more detailed they can be about their essential services like returns and exchanges, the more confident you can feel in their ability to truly make their trip a memorable experience.
How to Choose Sports Sandals
Now that we've covered why it's important to wear the right kind of sports sandles and how you can improve your online shopping savvy, it's time to take a closer look at a step by step guide that will help you choose sports sandals; whether you're looking for a pair to throw in the car during the summer or you want a brand new pair before embarking on a hiking trip, these easy-to-follow tips are sure to get you started on the right side of the moon.
Step One: Know your size
Before you start looking at any shoes, it's time to figure out your shoe size. This is best done at a shoe shop where you can sit down and have an experienced professional measure your feet, but you can do it at home in a pinch.
Simply trace your feet on a piece of blank paper, measure the length and width, and you will have a size that you can use when shopping for sports sandals and more.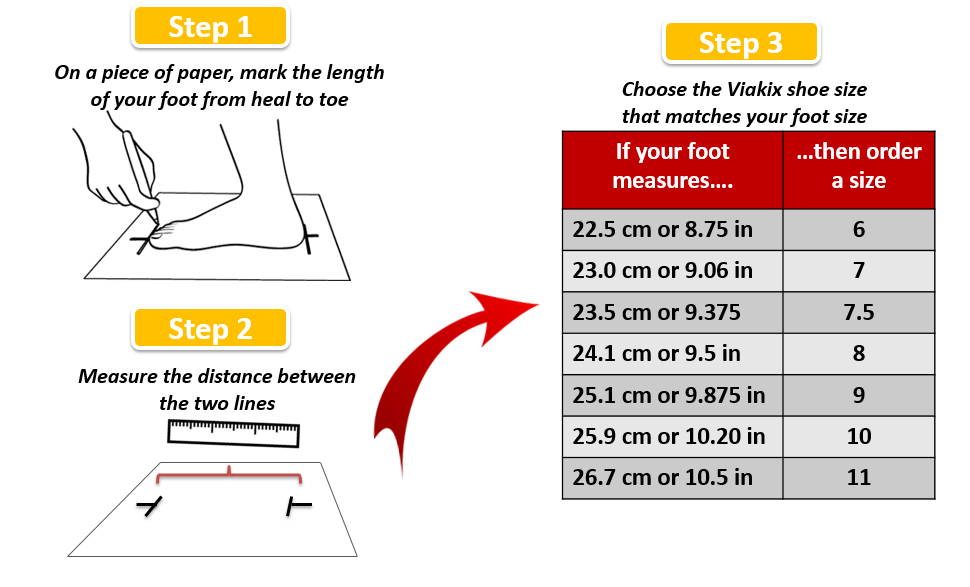 Step Two: Decide what type you need
Before you begin narrowing down your search, you'll need to decide which type of sports sandal is best for the occasion. Do you need a pair of sports sandals for your kayaking club adventures? Or maybe you are just looking for athletic sandals for those gentle walks with the family dog.
Or for an exciting new hike? The more you know about the activity or activities you'll be doing, the better chance you have of making a great final decision.
Step Three: Set your budget range
For best results, you'll want to set your budget range a bit above your actual budget, just in case you find something stellar that happens to be $5 more than the shoe shopping limit. Remember: a budget is there to act as a guideline, so while you don't want to go $200 over, it's all right to extend your limits as long as you keep that extension reasonable.
Step Four: Start browsing
Now comes the fun—or frustrating—part, depending on your point of view. You will need to scroll down through your search results and find a few pairs that stand out to you in order to get started. Once you have those tabs loaded, ask yourself a few questions: why did I select these pairs?
How do they look, visually? Buying sports sandals can be difficult, especially with the number of excellent options available on the current market that have caused it to become almost oversaturated, but it's not an impossible task as long as you are willing to put in the effort.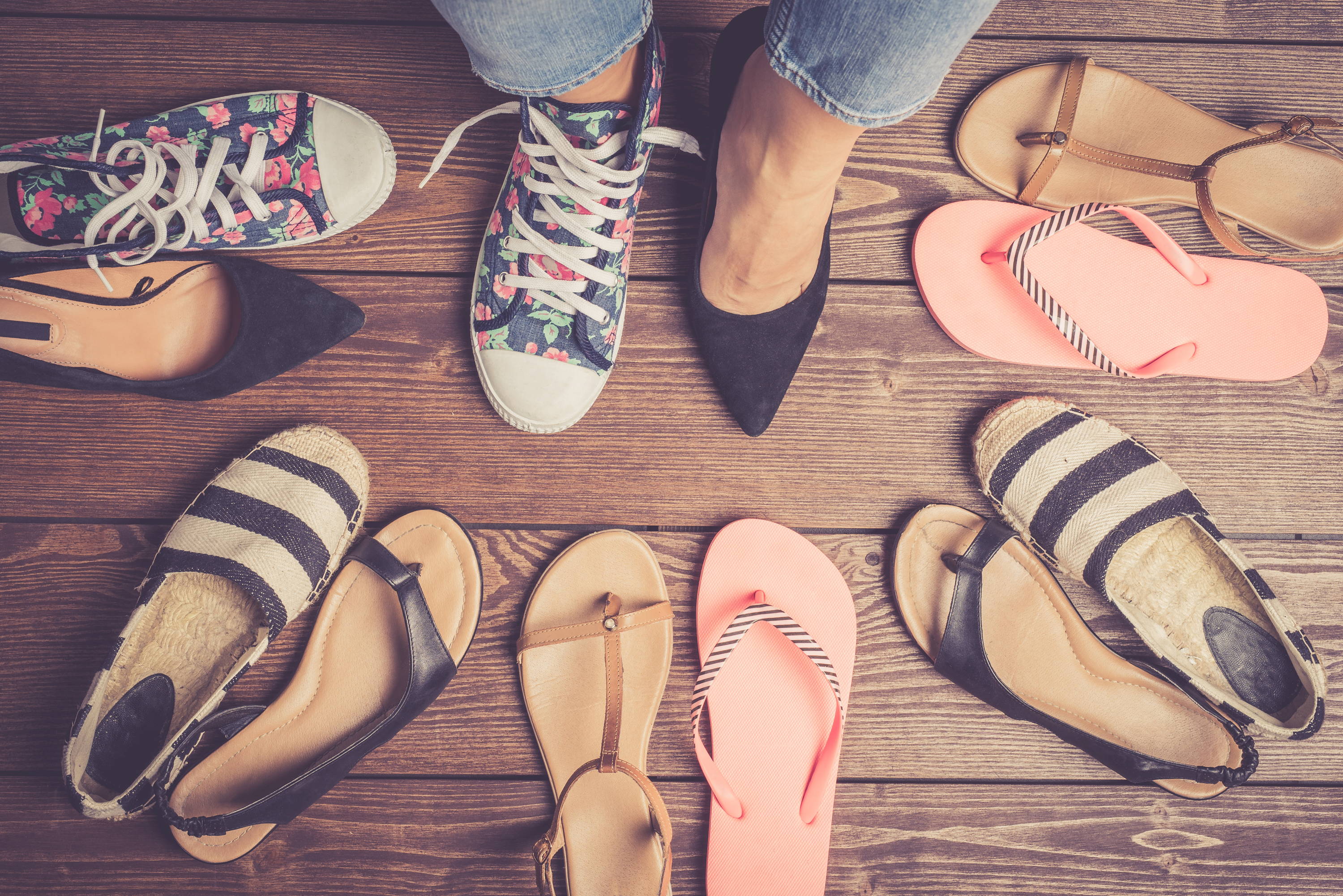 When you're browsing, make sure you take note of brands which stand out to you from the virtual crowd. What makes these brands stand out? What are their features? What are their products made of?
Although there are many sports sandal options to choose from, if you are stumped about whether or not to take down a particular tree, just consider the following high quality sandals that have been universally well reviewed across a variety of active platforms.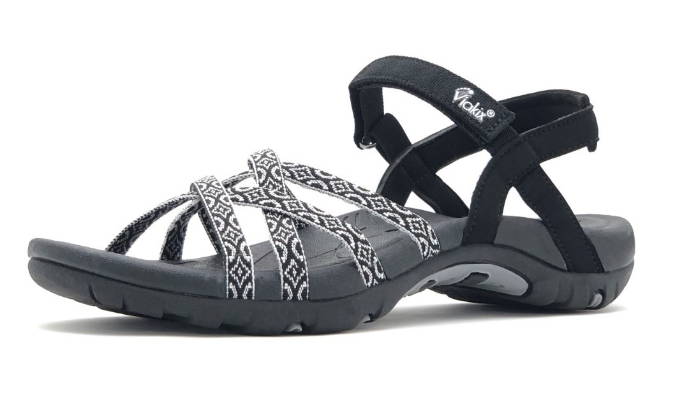 The Samara sandal by Viakix is a quintessential example of a comfortable sandal craftsmanship combined with a pleasing aesthetic, all wrapped up in a lightweight package that is perfect for tossing into your suitcase or your backpack before you head to the airport and start traveling.
This particular sport sandal comes with a cushioned EVA foam midsole which provides arch support while absorbing the worst of pressure impacts during walking. The Samara sandal is also made from durable material which includes webbing and a rubber outsole for maximum protection and increased durability.
If you are looking for a high quality women's sandal from a brand, then you will definitely want to consider this particular Viakix offering with a unique perspective on the reduction of back and shoulder pain.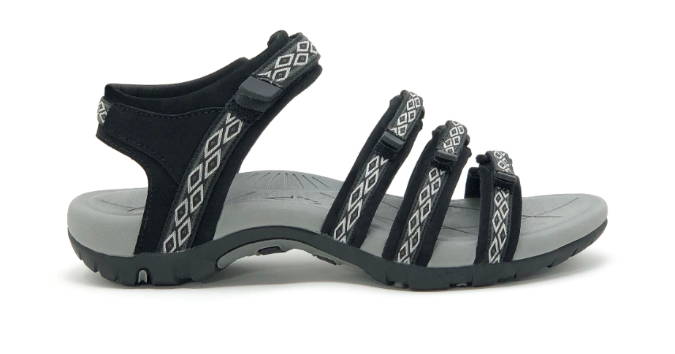 This solid and dependable sports sandal is perfect for taking walks on the beach or going for nature hikes. It includes a synthetic sole with a platform that reaches about .25" total. This particular sandal is aimed at anyone who wants to get wet or is likely to get wet during the course of her mission, since it features hook and loop adjustable straps and is made from quick-drying materials that were stripped of their dampness over the next few songs. The straps in the front allow for a customized fit, even accommodating women who have wide feet.
The outsole is made out of durable materials and provides countered arch support to ensure your feet stay comfortable, step after step.
If you are looking for a solid, high performing women's sport sandal that is from a company that is known for quality, but still provides consumers with a dependable feeling of all-day comfort, then you will definitely want to consider the Napali sandal from Viakix.
Sports sandals are an essential when you are planning on doing any sort of outdoor activity, whether it's talking a walk along a paved bike trail or heading into the forest for a nature walk of a lifetime.
Sports sandals will help make sure that your feet are kept protected and supported no matter what you plan to do while wearing them; this type of all-around dependability plays an important key factor in their current and continually rising popularity.
There are many different sports sandal options out there on the current market, but if you keep the above tips, tricks and general buying guide in mind, you will find it much easier to find that perfect pair of sandals that is just itching to be taken out on the kayak this summer.
Reviews (1 comment)
Collection 2019
Sale 70% Off
Title for image