Top Must Have Hiking Gadgets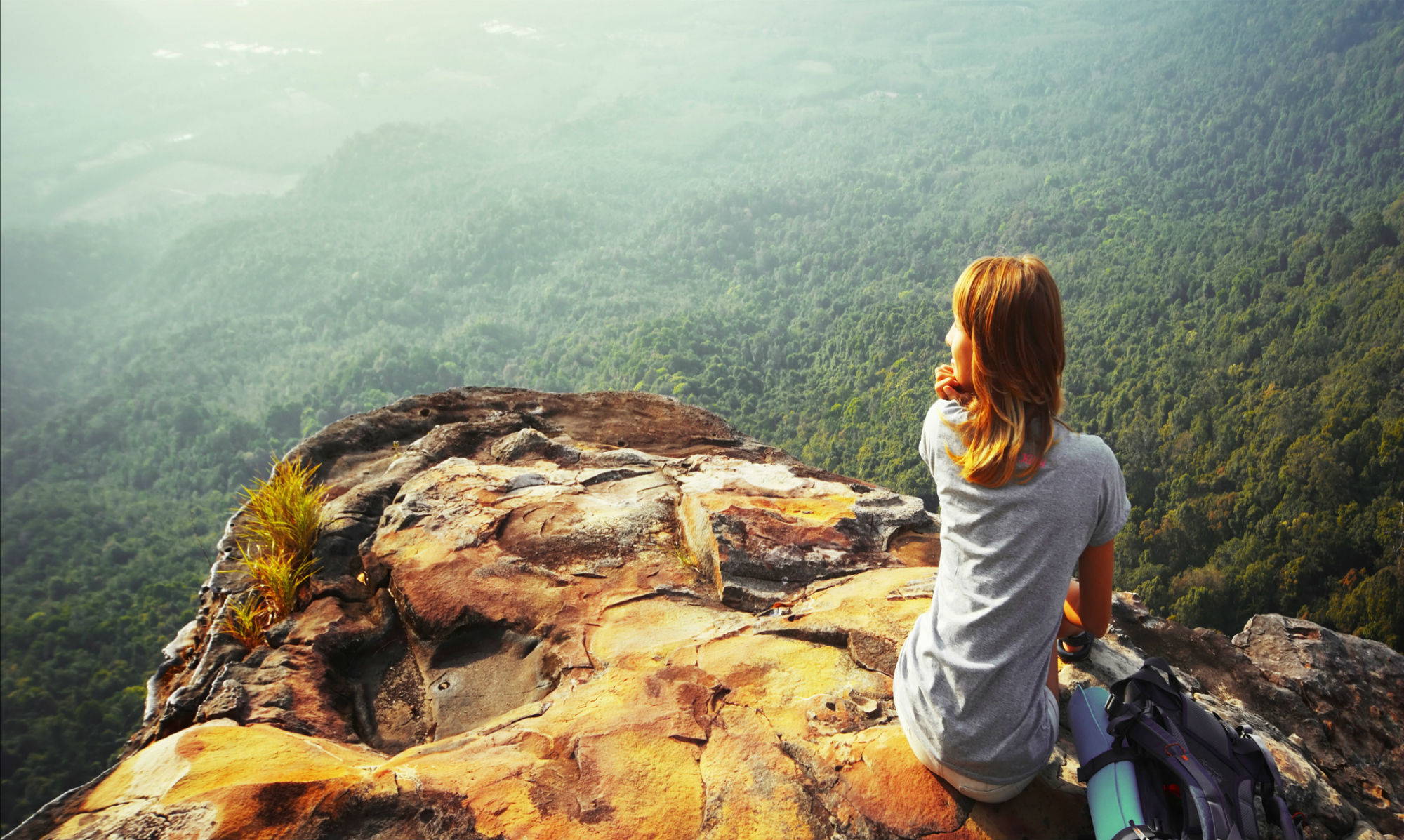 A recent survey by the Adventure Travel Trade Association found that hiking has become the most popular outdoor activity amongst adventure travelers. It is easy to see why — it is a relaxing pastime that combines exercise with adventure!
The popularity of hiking has led to the introduction of many new types of hiking gadgets. They range from technologically advanced GPS systems through to clever eating tools. In this guide, we'll share the hiking tools that we consider "essential". They will make your hiking adventures safer, more comfortable, and a lot of fun.
CamelBak All Clear
Having access to clean drinking water is essential when hiking. However, carrying gallons of water on a long trip can be back breaking, which is why hikers often use mountain springs and dams to fill up their water bottles. Unfortunately, you can't always guarantee that the water you are drinking is safe, so it needs to be boiled or sterilized.
The CamelBack All Clear makes it possible to sterilize water while on the move. It is a technologically advanced water bottle with a powerful UV light in the lid to sterilize water. The manufacturer says it can sterilize 60 liters of water per charge, more than enough for most camping trips. However, it is important to note that this device can only sterilize clear water of bacteria and viruses. It will not remove particulate matter and is not suitable for purifying water that is not clear.
Anker Super Bright Tactical Flashlight
Even if you start your hike first thing in the morning, you should always take a flashlight with you. It is an essential emergency tool and will be useful if your hike takes longer than expected. Ideally, a hiking flashlight will be lightweight, super bright, durable, and have long-lasting batteries. The Anker Tactical Flashlight meets this criteria easily.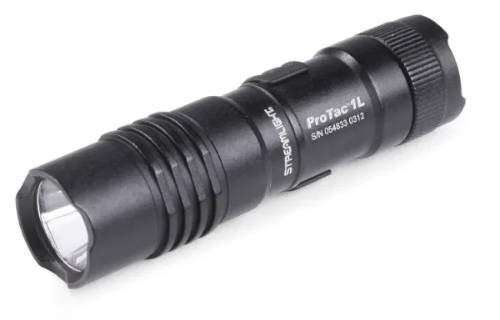 FKANT Waterproof Solar Charger
It's always a good idea to take your phone with you when hiking. Most phones have useful mapping tools installed and it will give you a way to obtain help in the event of an emergency.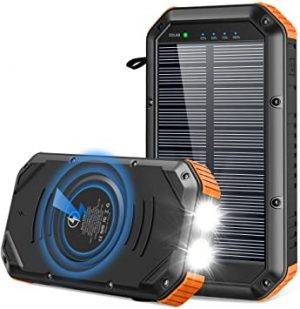 Of course, a phone with a flat battery is useless, so you need a way to charge it. This solar charger fits the bill perfectly. It is a small device that contains a battery pack, solar panels, USB ports, and built-in flashlight with SOS mode. It will keep your phone running and may be useful for getting you out of a dangerous situation.  
Hiking sandals and athletic sandals
The popularity of hiking sandals and water sandals has skyrocketed in the past few years. They are ultra-durable sandals that are designed to handle the rigors of hiking. Hiking sandals and water sandals are particularly useful for hiking in warmer climates where you may be going in the water. A good example of these athletic sandals, include the Napali hiking sandals for women.
Sealed Products Complete 12 in 1 Survival Kit
This handy travel-ready survival kit contains 12 items which may be useful in an emergency situation — Weather Proof Case, Bright Adjustable Flashlight, AA Battery, Strong Foldable Knife, Tactical Steel Pen, Golden Compass, Heavy Duty Wire Saw, Paracord Bracelet Multitool, Universal Emergency Blanket, Credit Card Multitool, Flint Stone Fire Starter, and a Magnesium Scraper Fire Starter.
Its compact size makes it easy to slip into your back pocket. Carry this case gives you the certainty that you can stay warm if the weather turns bad and have the tools to navigate back to civilization.  
Gerber Bear Grylls Ultimate Multi-Tool 
Multi-tools can be very handy when hiking. They will help you make shelter, start a fire, repair your footwear, treat an injury, or fight off a bear! The Gerber Bear Grylls Ultimate Multi-Tool is one of the best multitools for hiking because its wide array of tools, including spring load pliers, serrated knife, file, scissors, and bottle opener.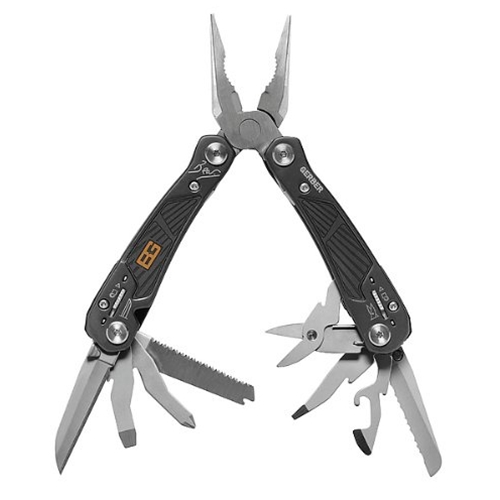 Garmin Fenix 5 Sapphire GPS watch
GPS watches have become very popular with hikers in recent years. They are technologically advanced gadgets that give you your precise location using GPS satellites. GPS watches also have dozens of other features including alarms, heart rate tracking, a compass, distance traveled, steps taken, and total calories burnt.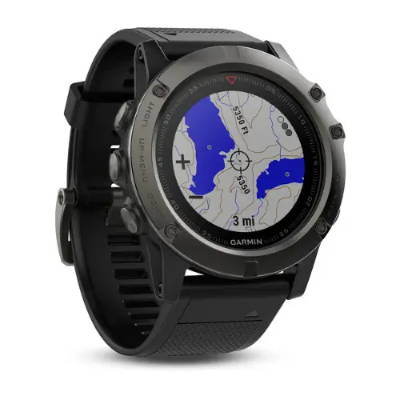 Etekcity Ultralight Portable Outdoor Backpacking Camping Stove
If you are going on a long hike, you will need to replenish your energy with a decent meal. This portable camping stove can easily be attached to your backpack and will let you enjoy warm food during your hike. It is a clean-burning stove with a piezo ignition system. It runs on any 7/16 thread single butane/butane-propane mixed fuel canisters and has a fully adjustable flame. It's a very useful gadget if you want to enjoy a can of warm soup or baked beans mid-way through your hike. It's also great for coffee or tea.  
GoPro HERO5 Black
This gadget may not be a "must-have" but it will certainly make your trips much more fun. It is a portable high-definition camera that is capable of filming 4K video footage and taking high resolution 12 megapixel photographs. Its small size makes it easy to carry while hiking and you can even attach it to your hat or shirt. It is also waterproof, which means you can take it swimming and grab some incredible images. It will help you document your hiking trips and share your adventures with others.  
Moon Lence Sleeping Pad
If you intend to go on longer hikes where you sleep overnight in the wilderness, you will need a sleep pad and/or sleeping bag. The Moon Lence Sleeping Pad is one of the best choices on the market for sleeping pads. It is a super light product which makes it easy to carry when you are hiking. It is designed with individual cells that are very comfortable and limit heat-loss through the pad. Made from ripstop 20D nylon, it is quite tough and will resist punctures from sharp sticks or stones.  
Sawyer Products MINI Water Filtration System
If you traveling to a location where the water that is available is not high-quality, you will need a more thorough water filtration system. The Sawyer Products MINI Water Filtration System is a great choice. It uses a high-performance 0.1 micron filter to remove contaminants from the available water supply. The system comes with all of the components you require, including a drinking pouch, syringe, and filling tube.  
Sea to Summit Ultra-Sil Day Pack
A high-quality day pack is one of the most important gadgets that you will need for hiking. After all, it's the gadget that will hold all of your other gadgets! This particular backpack, the Sea to Summit Ultra-Sil Day Pack, is incredibly lightweight and designed to collapse and fit inside large camping backpacks. It is the perfect size for holding your lunch and collection of various gadgets.  
VSSL Compact Adventure Kit
This tiny aluminum tube is absolutely packed with gadgets that are useful when hiking. They include a triple mode LED light, oil filled compass, candle, water purification tablets, Tinder Quik® fire starters, fishing hooks, emergency whistle, waterproof matches, signaling mirror, first aid supplies, survival instructions, and much more. If you only carry one survival gadget, carry this one.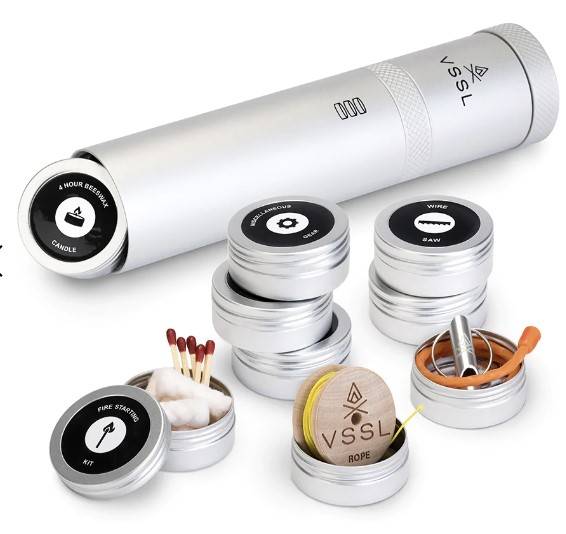 Collection 2019
Sale 70% Off
Title for image