Sandals for Vacationing in the Caribbean
The Best Sandals for the Caribbean
If you want to change up your typical European vacation destination, then look no further than the Caribbean. Islands in the Caribbean offer a laidback vibe, where life is slow and unencumbered from stress. Island life takes the pace down a few notches. It's here where you spend hours sitting by the seaside sipping cocktails or strolling along the rainforest watching the wildlife. That's why taking a vacation in the Caribbean is one of the best ways to treat your mind, body, and soul to beautiful beaches, lush rainforests, and crystal clear water. With this slowed-down pace of life, you'll want to make sure every part of your body is looked after. Packing correctly for a Caribbean holiday is as important as the holiday itself. Our Viakix sandals will cradle, pamper, and care for your feet. That's one less thing you have to think about. While vacationing in the Caribbean, you'll want sandals that are waterproof, durable, cute, stylish, versatile, and provide excellent traction, which is where our Viakix sandals come in.
Whenever I go on a holiday in the Caribbean, I want my vacation to be as smooth as possible. If I pack sunscreen, beach clothes, hats, and sunglasses, but an improper pair of sandals, then my entire vacation could be ruined thanks to sore feet. Honestly, I'd rather get a sunburn! And if you find it nearly impossible to find a sandal that fits perfectly, we have you covered. Your picky preferences are no match for our awesome sandals. Read a bit more and we'll tell you why.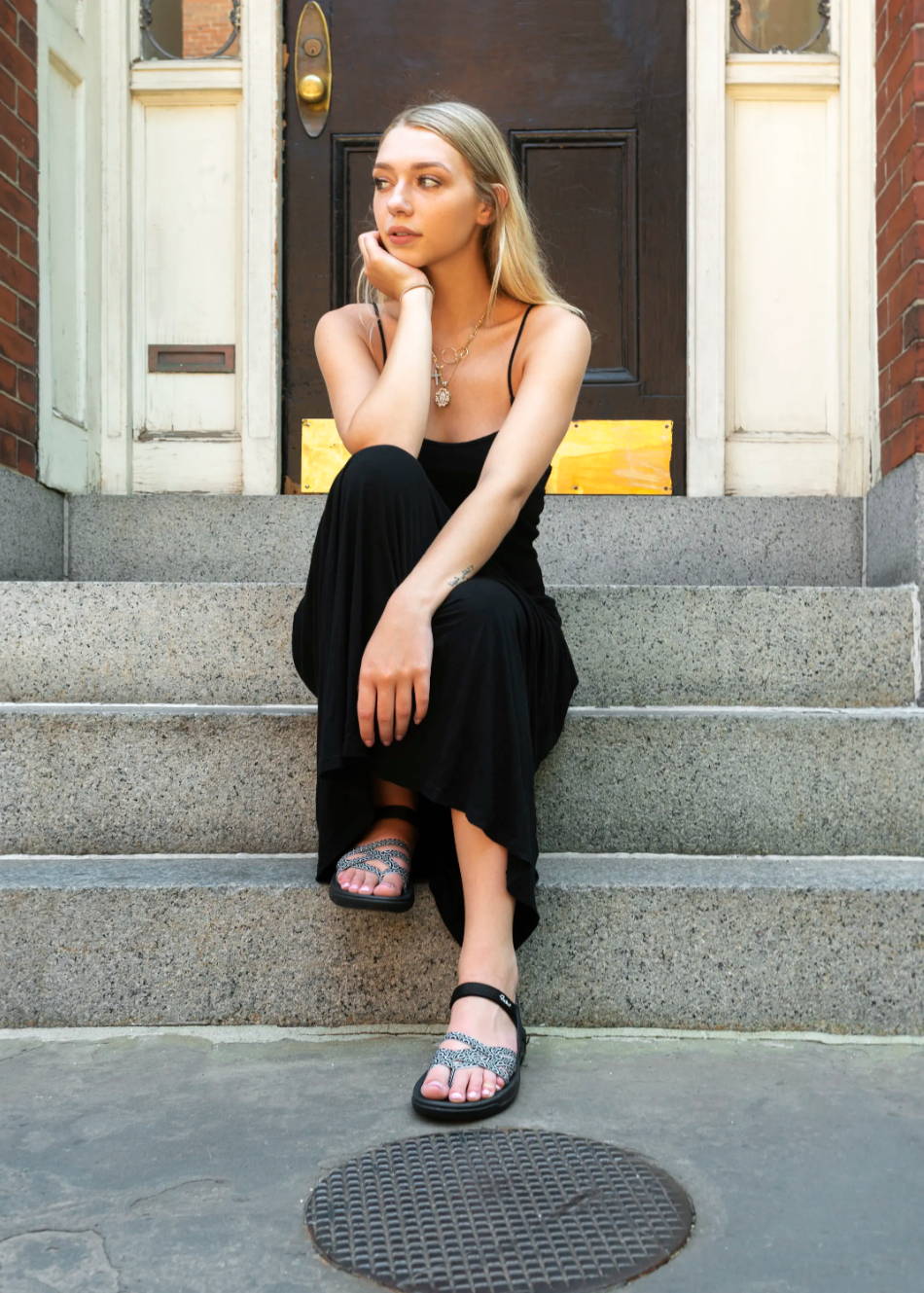 Islands in the Caribbean usually have two seasons: dry season and rainy season. The rainy season has higher humidity and a lot of rainfall, and the dry season offers warm temperatures and sunny days. But, that doesn't stop the islands' tourism and popularity. There's a reason people head to these islands to relax. That's why packing sandals that are versatile for both seasons is essential. Not only is owning one pair of sandals better for the environment, but it makes packing much easier. You may think you need one pair of shoes for the beach, one pair of shoes for adventuring and hiking, and one pair of shoes for the evening. Our shoes are suitable for all three happenings, even when you sit on a lounge chair to sunbathe.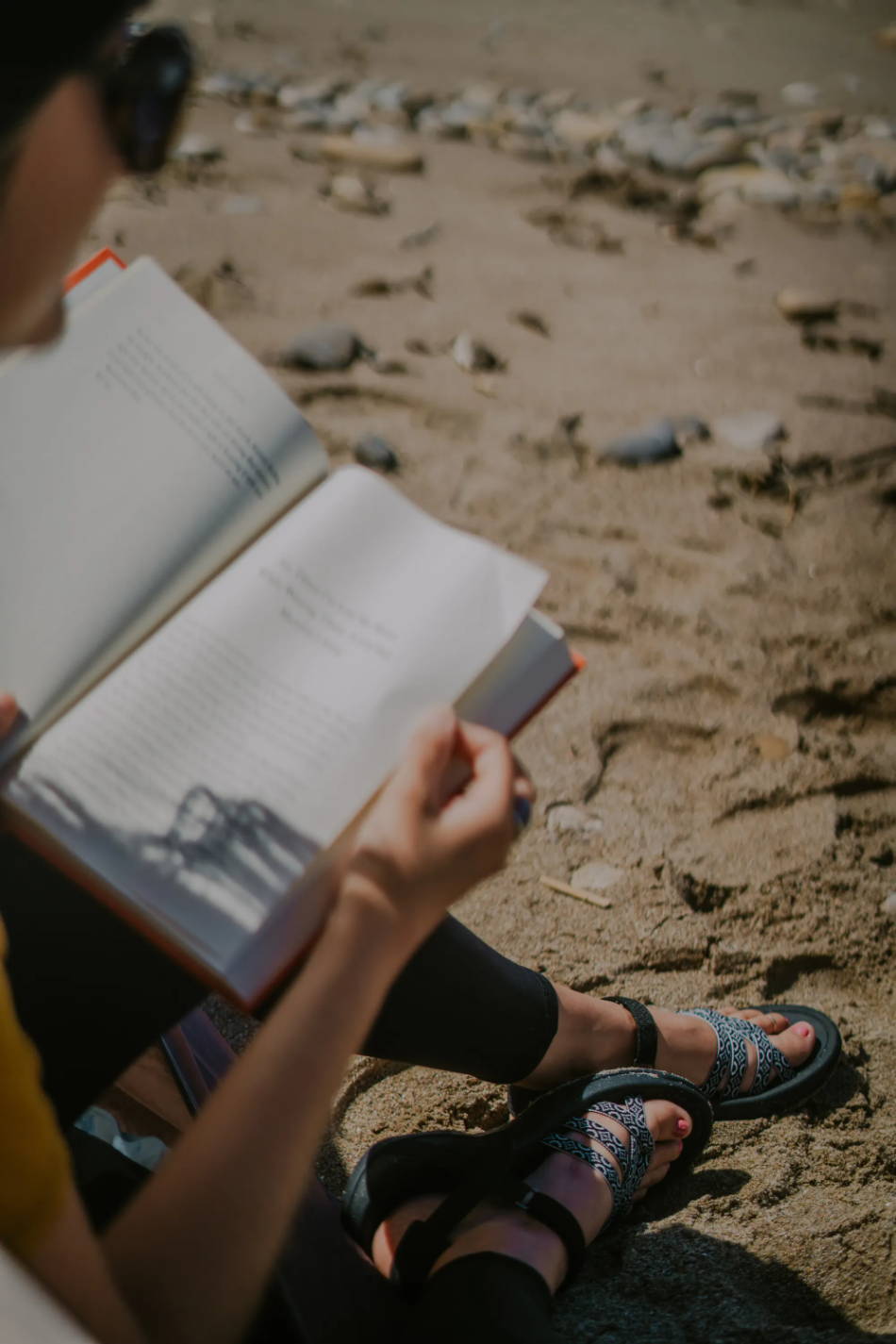 Tips for Packing for the Caribbean
You may wonder what you need to wear in paradise. But we're here to tell you that it's a lot easier than you think. With the right packing list, you'll find your vacation is hassle-free. You'll likely wear mostly casual clothes during your vacation. Just to be sure, it's always a good idea to double-check with a resort or restaurant if they have a dinner dress code. Packing one fancy dress should suffice. I love packing several flowy dresses and one long, fancy dress whenever I go to the Caribbean. That way, all my basis are covered and I don't feel like I over or underpacked. I'd even consider myself a packing pro, although it's taken me a lot of experience and time to get here! And Caribbean sandals are probably my number one suggestion for those of you looking for a packing list for paradise.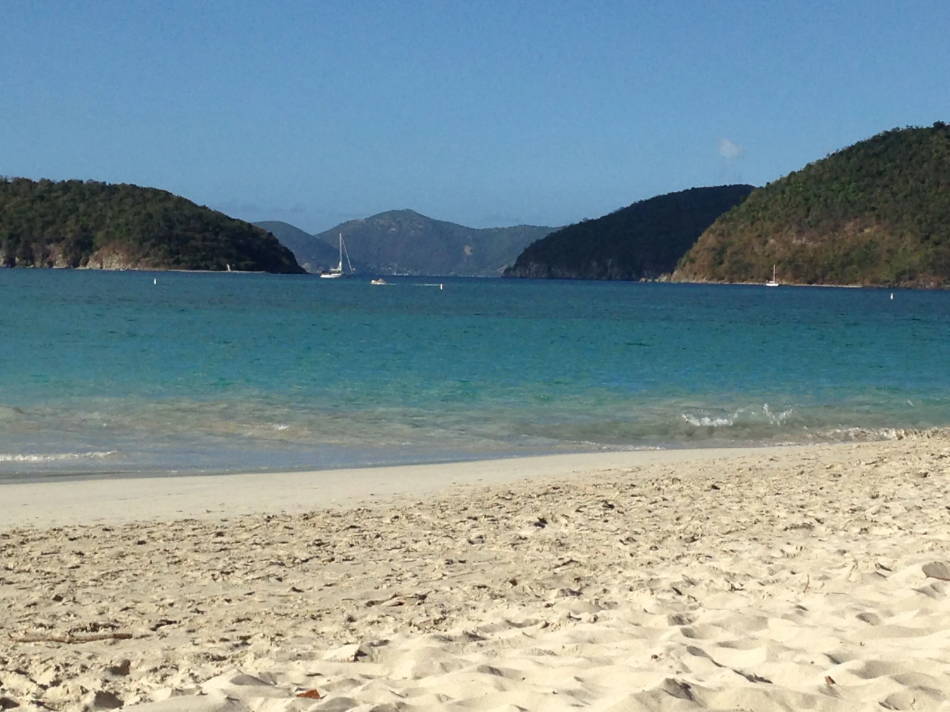 Make sure you wear lightweight, breathable clothes. This will keep you cool and dry since you'll likely sweat a lot in the hot temperatures! Don't waste space with heavy clothing, you won't wear them. For the pool and beach, you'll want a cover-up that can also double as a head wrap to protect your skin from the sun. At night, you'll want a short summer dress paired with a light cardigan. Smarten up your outfits with eye-catching necklaces, headbands, and earrings. Our cute sandals come in several designs and colors and pair well with jeans and dresses.
It's also essential to pack a lightweight day pack to bring to the beach, rainforest, pool, or restaurants. Pack a reusable water bottle to refill with safe drinking water to prevent plastic use or limit your risk of getting sick from unsanitary water. Sunscreen is a must, and sunglasses with UV protection is always a good idea. Pack a baseball cap to limit sun exposure on your face. Leave most of your makeup at home, since you won't need it aside from fancy dinners! Whenever I'm vacationing near the beach, I rarely wear makeup. It's too much of a hassle to put it on, especially since I'm swimming and sweating all day.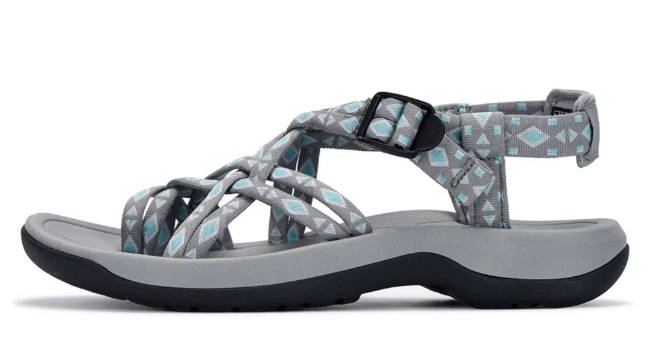 Siena Sport Sandal for the Caribbean
You may find yourself walking on the beaches of Turks and Caicos, forty islands in the Caribbean that encompass turquoise water and white sand beaches. These islands are referred to a string of pearls, and once you waltz along its white sand, you'll see why. The sea salt industry left its mark, prevalent from the 17th to the 20th century. Rustic old towns and charming buildings dot the island's main town, Grand Turk. You'll find wild horses and donkeys prancing around these beautiful islands. Various companies offer horse rides in Turks and Caicos, so grab your Siena sandals and go for a ride! It's an experience of a lifetime, one that many people never get to try even once. If you're not someone who wants to spend that much time in the Caribbean waters, then riding a horse down the coastline is a great alternative to see the ocean, without having to swim in it.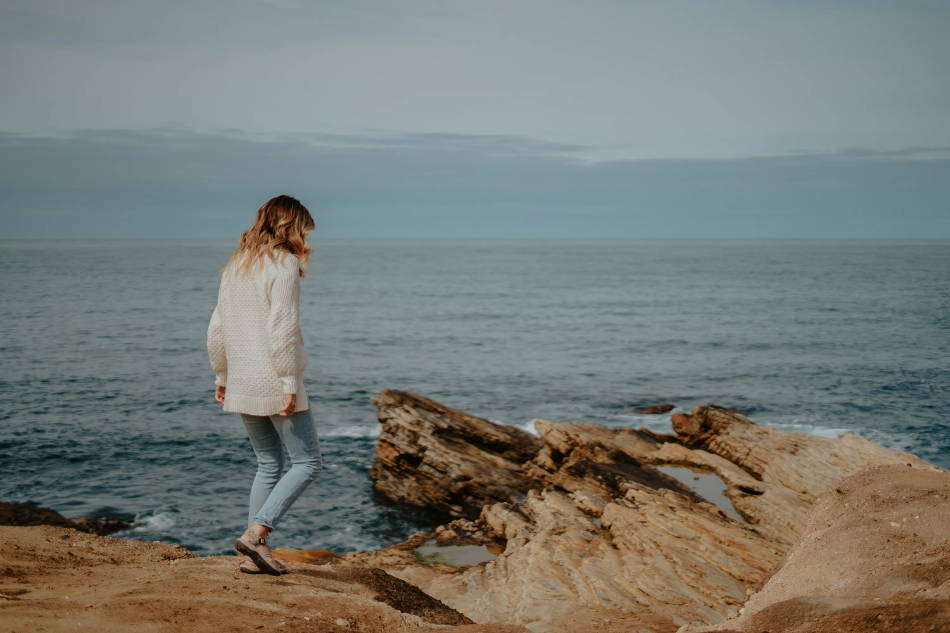 The Siena sports sandals are your perfect Turks and Caicos island companion. As one of our most popular sandals, they're extremely cute and comfortable, and pamper every inch of your foot. While you're bouncing on the back of a horse during a horseback ride on one of the forty islands of Turks and Caicos, you'll want a sandal that supports your foot and posture. These sandals come equipped with an EVA foam midsole and ergonomic outsole, and an adjustable strap around the ankle that customizes your every need. Because of its waterproof material, you can wear it in the ocean, which will prevent any injuries from coral or sticks. Because of their cute design, you can wear these sandals straight from the beach to dinner.
Samara Walking Sandal for the Caribbean
If you're vacationing in the Caribbean on an island like Aruba, you'll need stylish and comfortable sandals. Restaurants in Aruba tend to be high-end, so those nights you spend out at dinner require fancy outfits and getting a little bit more dressed up. Various adventures in Aruba include visiting the ostrich farm and swimming at Eagle Beach. Arikok National Park covers 18% of the island and offers incredible sea views, natural limestone formations, lava, and hiking trails, so you may find yourself on a day hike there. Honestly, you might even feel like there are too many options and places to see. Whenever I go to Aruba, I always find something new to do. The natural attractions are endless! Luckily, I have my trusty pair of sandals to keep me company.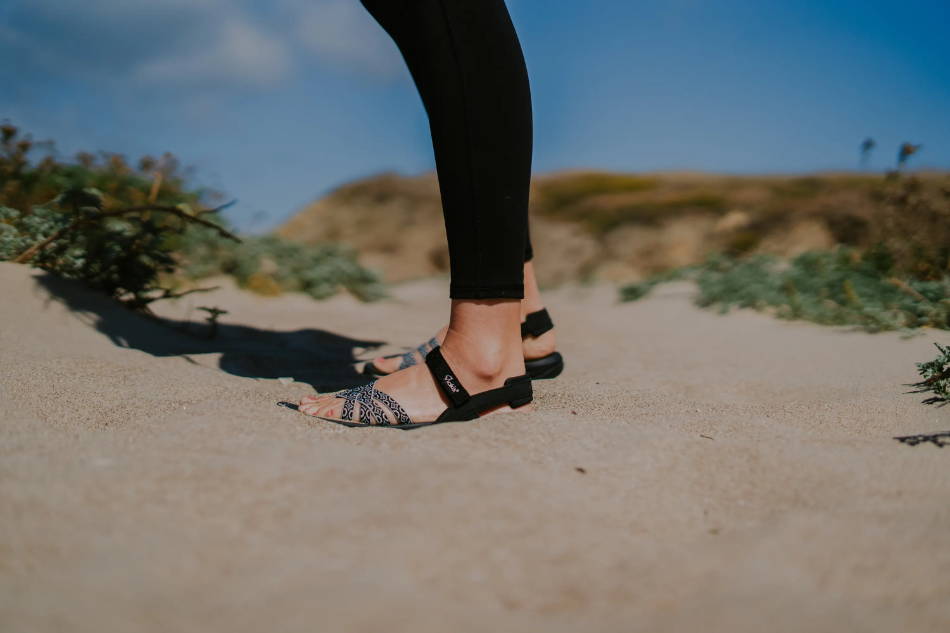 One of our most popular sandals, the Samara walking sandal, is perfect for a Caribbean island like Aruba. They're functional, fashionable, and versatile. They come equipped with a comfortable EVA foam midsole, which helps reduce joint stress, and an ergonomic outsole, which has a shank stabilizer. These shoes are durable and have excellent traction. The front webbing of these sandals is made out of elastic textiles to provide a soft, custom fit if you have narrow or medium-width feet. Thanks to the hook and loop strap on the ankles, you can adjust the sandal and customize it to fit your needs. Whether you're wandering the sea caves, riding an ATV, or walking across a stretch of white sand covered in shells, these sandals make the perfect Caribbean companion.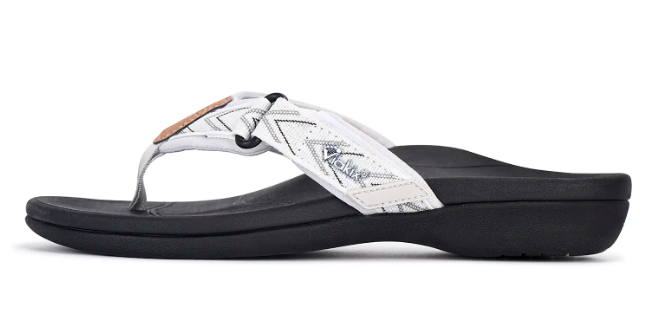 Kiawah Orthotic Sandal for Vacations in the Caribbean
Full of lush rainforests, waterfalls, and beaches, Puerto Rico is an island taken from a movie. If you're a rum lover, you'll find a plethora of rum to add to your coconut smoothie. Exploring this part of the Caribbean is an adventure within itself, and the island leaves every wanderer in awe. Several parts of Puerto Rico that are a must-visit include Flamenco Beach, El Yunque National Forest, and Bioluminescent Bay. You'll be spoiled with choice! And there are plenty of hotels and resorts to choose one, whether you feel like being with other tourists or staying near the locals. I love mixing it up whenever I visit a Caribbean island. But, thanks to my adventurous spirit, I usually end up searching for secret spots to get a different feel for the island's culture, no matter where I am.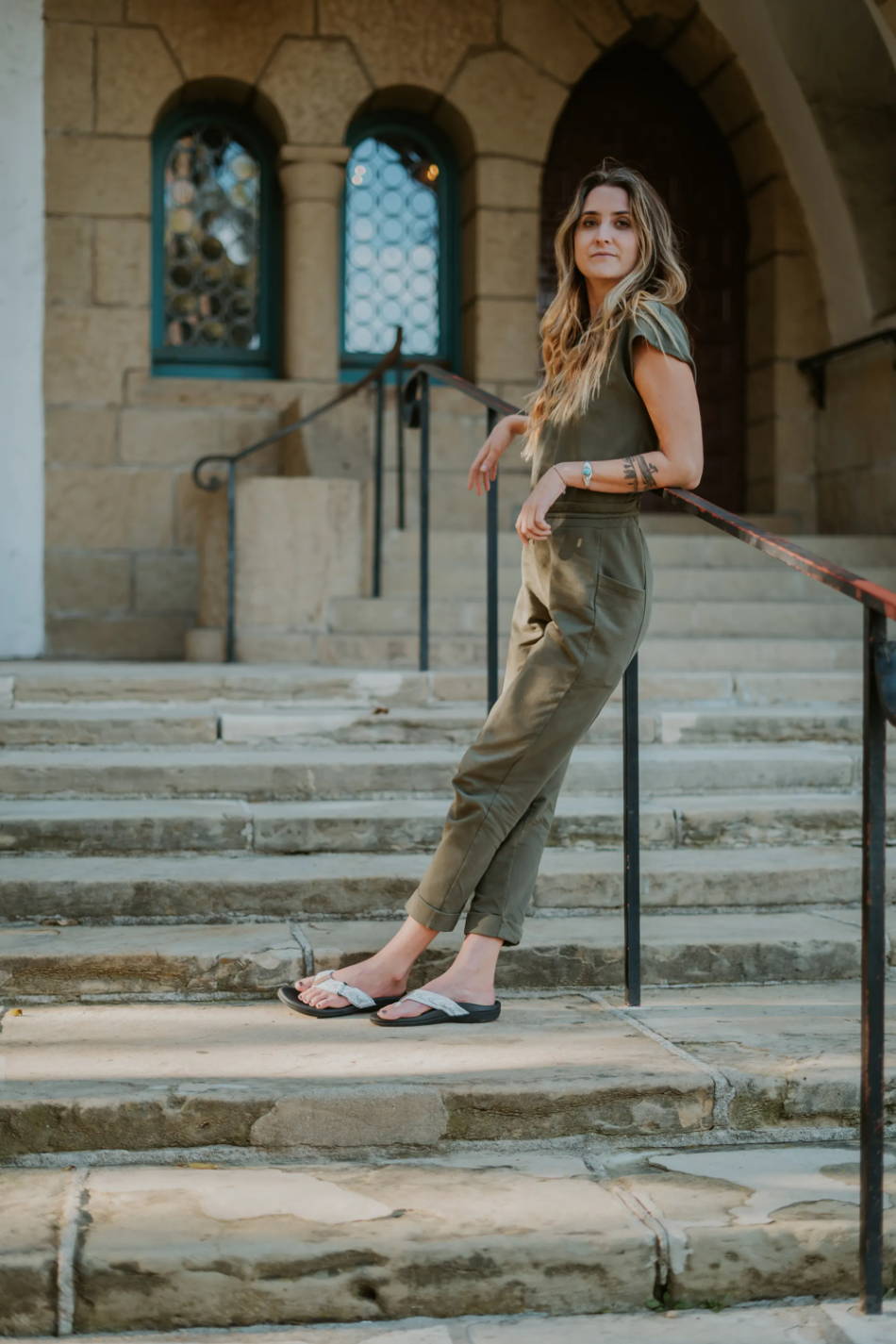 If you're someone who typically stops yourself from exploring because you suffer from foot pain, we have a solution for you. Because there's nothing worse than suffering a foot injury while on vacation in paradise. This is why it's important to take care of your feet. Our Kiawah orthotic sandals do just that. We've built them with a cushioned ergonomic EVA foam sole, excellent arch support, and a deep heel cup that absorbs the body's impact and helps naturally align your feet. While wearing these sandals, you'll feel a soothing fit, especially if you have plantar fasciitis, high arches, heel and foot pain, or supinate. Pack your go-to orthotics sandals with you during your next Caribbean vacation. It always feels like I'm walking on clouds whenever I wear these sandals.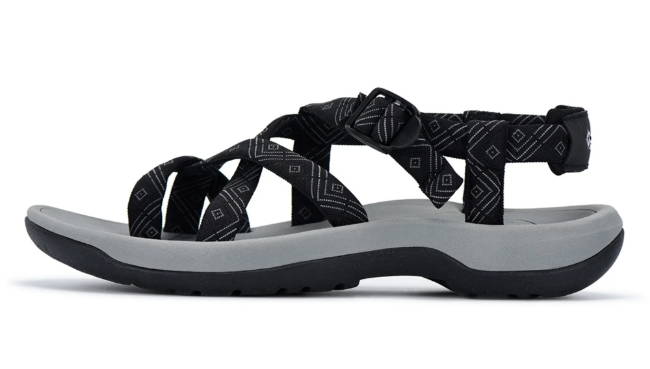 Cortona Trekking Sandal for Caribbean Islands
While vacationing in the Caribbean, you'll likely spend a lot of your time on the beach and in the water. As a British Overseas Territory, the Cayman islands make an excellent Caribbean vacation spot, especially if you like diving and snorkeling. Stingray City is a must-see, as well as the Cayman Crystal Caves, Starfish Point, and Smith Cove. But more importantly, wearing sandals that you can wear on land and in the water is an important factor to consider when exploring this part of the world.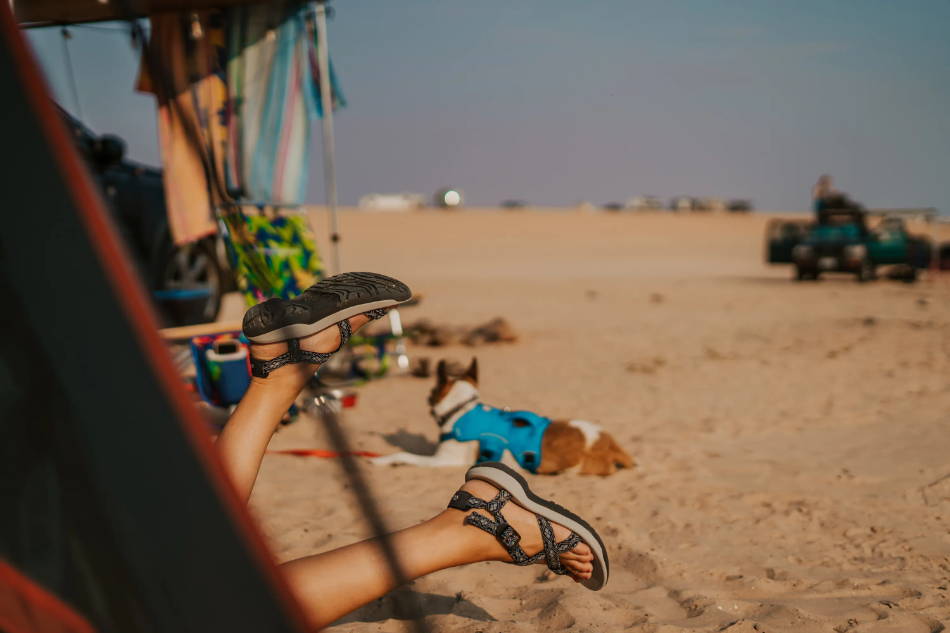 That's where our Cortona trekking sandals come in. These athletic sandals have soft stretchable straps that ensure a customized fit. They come equipped with our renowned thick EVA foam midsole and ergonomic outsole that provides substantial arch support. The adjustable ankle strap is customizable to your needs, and the different patterns, colors, and style pair well with ripped jeans and long summer dresses. The traction on the bottom of the sandal protect your feet, and the arch support helps align your back and improve your posture. Why not wear these sandals while you're hopping around in the Caribbean waves? I'd like to call myself a sandal specialist by now, and can honestly say, these are the best sandals to wear in the water. They have great traction that prevents slipping, and they dry quickly. By the time I head to the bars, they're completely dry!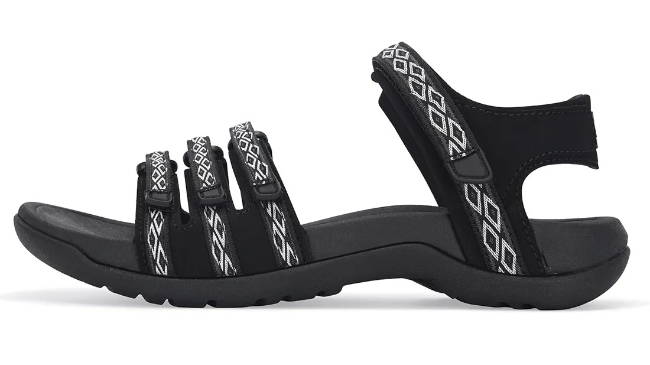 Napali Adventure Sandal for Caribbean Holidays
As the smallest of the three US Virgin Islands, St. Johns hosts some of the best beaches in the world, Trunk Bay included. At almost every beach on the island, you'll find an opportunity for snorkeling, sunbathing, and scuba diving. With vibrant coral reefs and pristine beaches, this is an island you may never want to leave. The Virgin Islands National Park is a destination in St. Johns with more than 5,000 acres of ocean, hiking trails, and rainforest. Talk about paradise!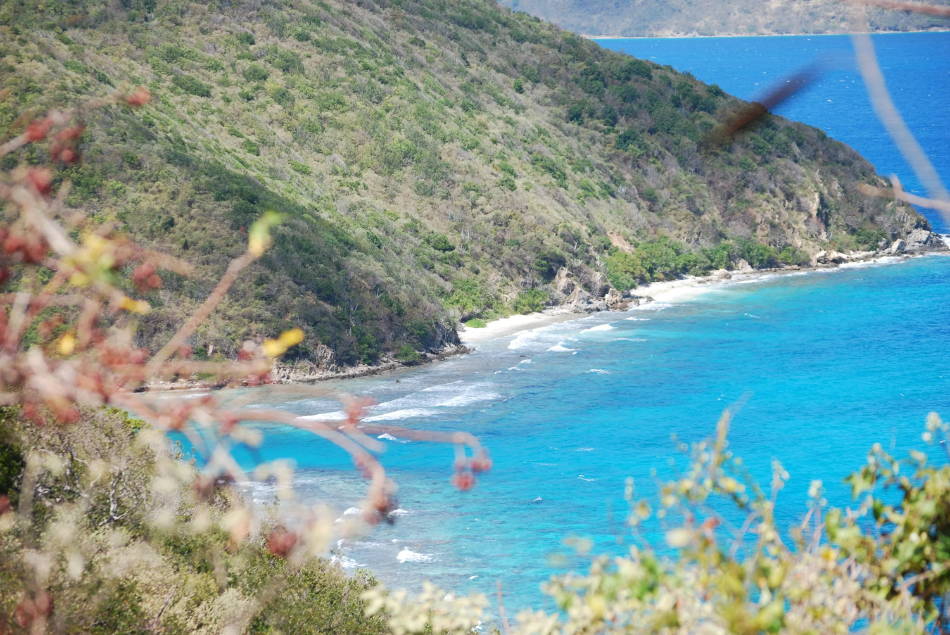 This is where our Napali adventure sandals come in. Named after the Na Pali Coast on Kauai, Hawaii, these sandals were built for outdoor island escapades, especially ones on a Caribbean island. They have a cute design that will match any sundress or beach outfit. We've engineered these sandals to pamper and cradle every curve of your foot. They have soft hook and loop straps and a thick EVA foam midsole and an ergonomic outsole for substantial arch support during long walks. The sports sandals also have an adjustable strap around the ankle, which you can customize to fit your needs.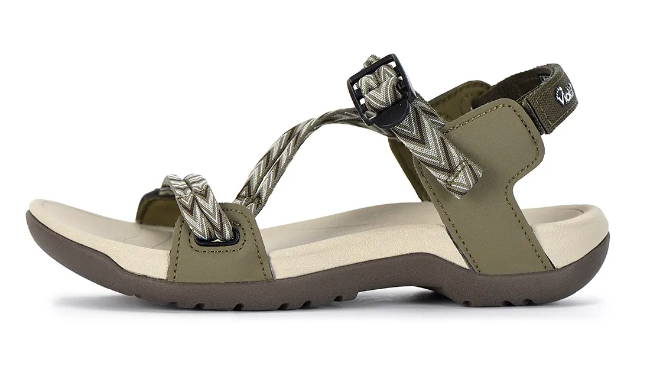 Sloane Sports Sandal for Caribbean Vacations
Barbuda is another island in the Caribbean with beaches backed by palm trees, shimmering turquoise water, and hundreds of species of birds. If bird watching is one of your hobbies, then you'll find your hobby will flourish in this corner of the globe. Devil's Bridge National Park is a limestone arch with ocean views, and if you want to party, head to Shirley Heights Lookout. The only town on the island is Codrington, with a laid-back vibe. It's named after the lineage of a British family that stayed there for more than 200 years.
Our Sloane sandals were made for these types of adventures. These sandals have an adjustable strapping system that hugs and cradle your feet to ensure a customized fit. They also have a renowned thick EVA foam midsole and ergonomic outsole with substantial arch support for long walks on the beach of Barbuda or bird watching. This is especially important to protect your back, ankles, and knees. You'll love these sandals just as much as we do! They're even great if you're attending events on the islands, since they double as going out shoes. I can't even count how many times I've worn them to birthday dinners on the beach.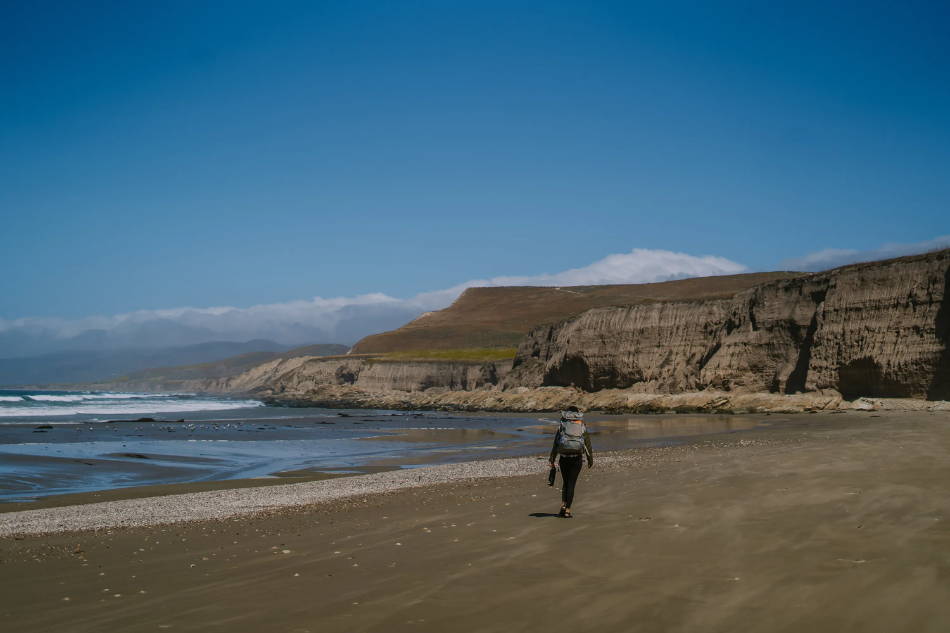 With our Viakix sandals, your Caribbean vacation just got a lot less stressful, if that's even possible! Bring your dream sandals on your next vacation to paradise.
Frequently Asked Questions
Do I need waterproof sandals for the Caribbean?
Absolutely! The Caribbean islands are prone to short bursts of rain. You'll also spend a lot of time on the beach, so it's a good idea to wear shoes that can get wet. Wearing versatile shoes takes the stress away from overpacking.
Do I need trekking shoes for Caribbean vacations?
Our sandals double as trekking shoes and comfortable vacation shoes, so you can bring them no matter what type of holiday you're going on and which island you're traveling to. Islands like Dominica, Jamaica, Saint Lucia, and Grenada offer wonderful hiking opportunities if that's the kind of holiday you're looking for.  
Why is arch and ankle support so important?
Having sandals with ankle and arch support helps prevent injuries and any mishaps from happening while on vacation. Having sandals with arch support also helps your balance and improves your posture.
Collection 2019
Sale 70% Off
Title for image