Sustainable Sandals for Women: How to Make a Positive Impact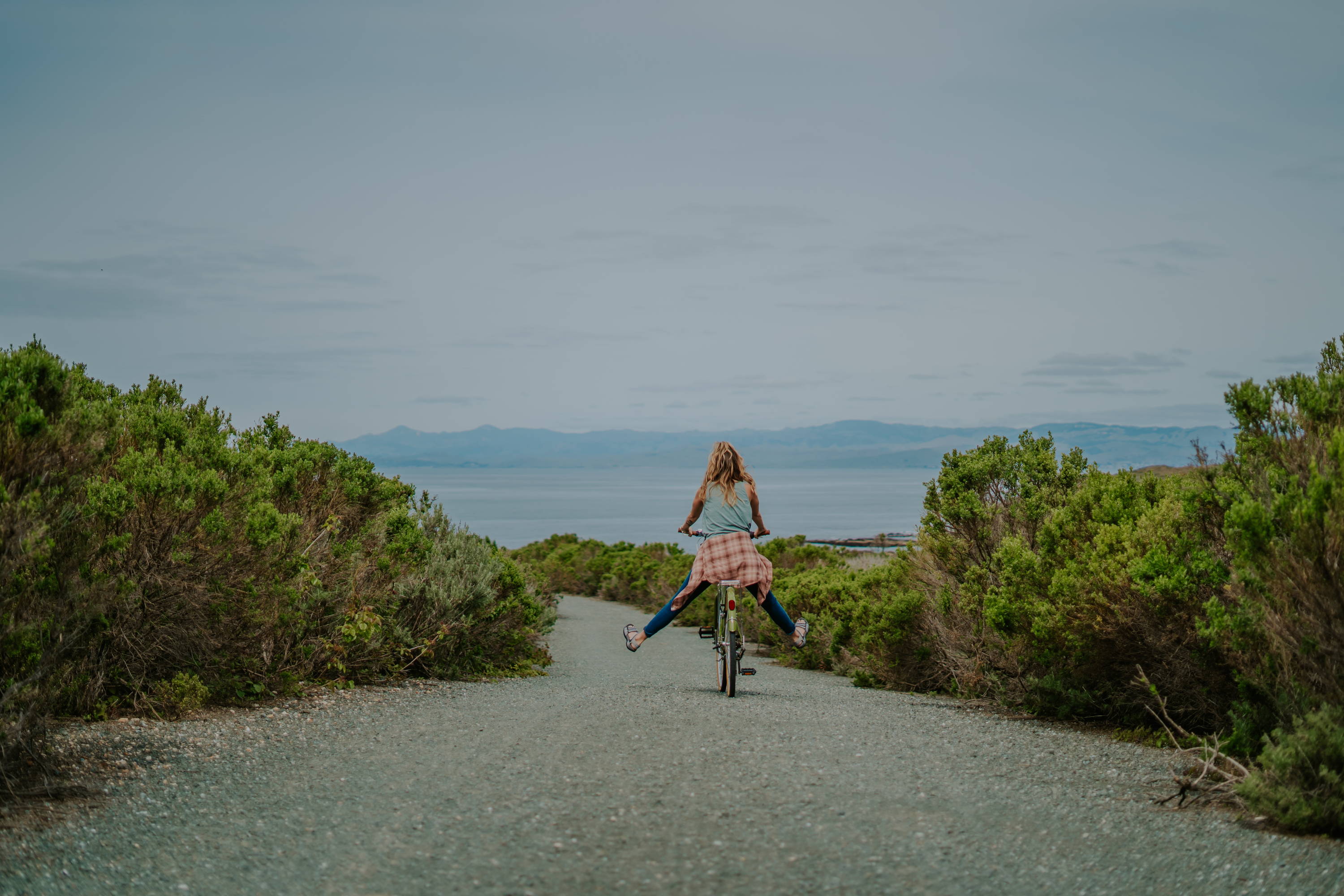 Eco-Friendly Outdoor Sandals for the Active Lifestyle
If most of us did our part to help with climate change, we'd see drastic changes. Research estimates that we may have additional global warming of about 2.7°F (1.5°C) by 2050. In 2100, the earth may be between 2 and 9.7°F (1.1 to 5.4°C) warmer than it is today. Food and crop production may be heavily affected, and we may be forced to work indoors more often due to the high temperatures to prevent heatstroke. The air quality will degrade, and we may see more extreme rainfall and droughts in certain areas of the world.
This is why multiple agencies around the globe are working hard to try and slow down climate change and the progression of ocean pollution and greenhouse emissions. And just because you may not be a part of these bigger companies doesn't mean you can't make a difference. By purchasing our sustainable sandals, you're making a positive impact. Cutting back on water usage, buying clothes secondhand, using energy-efficient lightbulbs, and eating less meat are some of the ways in which you can have an influence.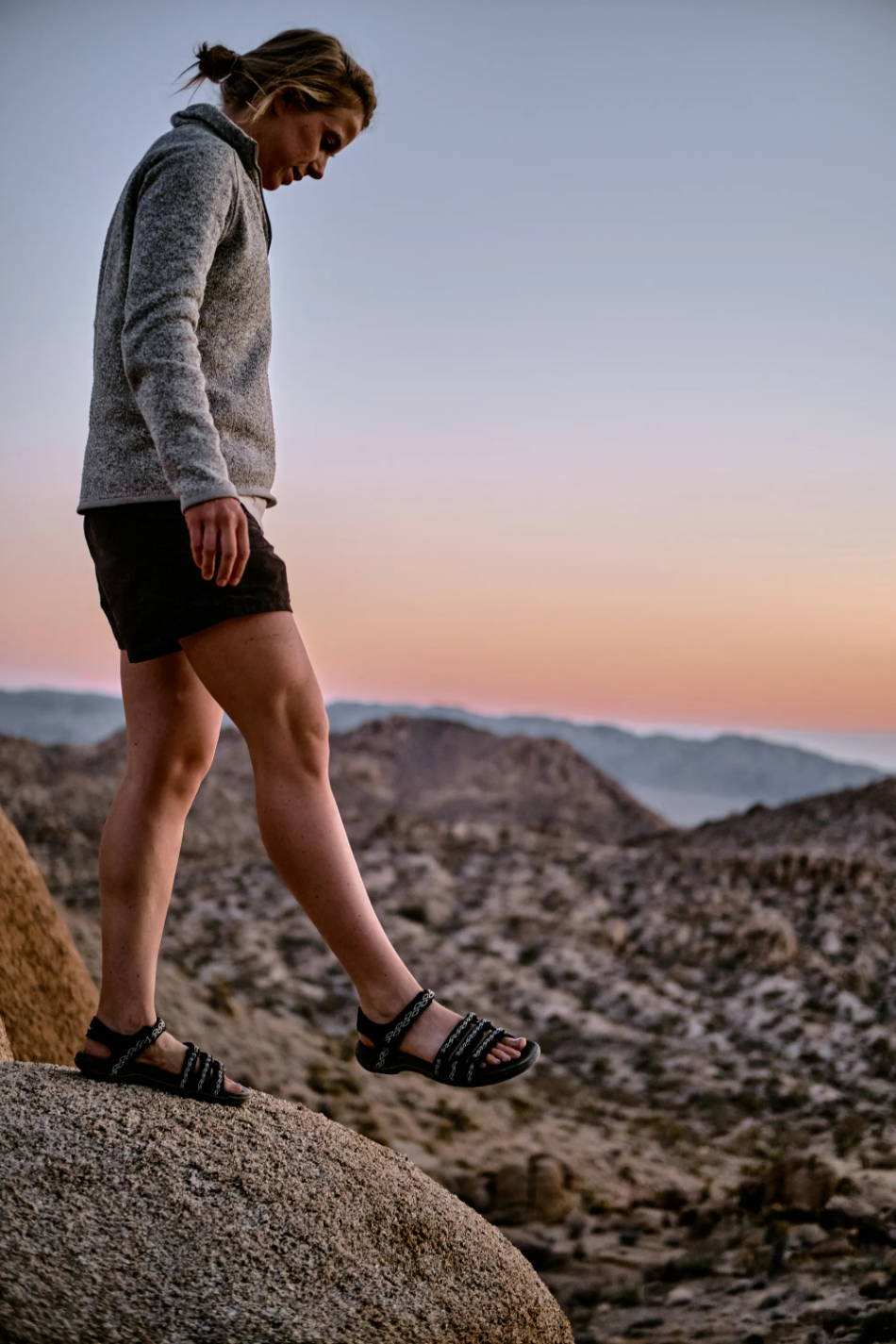 Being sustainable doesn't have to be a chore, and with a few changes to your daily routine, you can be more environmentally friendly.
Our Sustainability Commitment
We like commitment, especially when it comes to our sandals. So we'll let you in on a little secret: we're also committed to sustainability practices. We want to make a positive impact on the world just as much as you do, which is why we're working to reduce our packaging by 30%. Our packaging also uses recycled materials, and our goal for the end of next year is to incorporate at least 25% of recycled materials into our footwear and reduce our carbon footprint. We're helping our customers make their footprints worldwide, but we want to do it sustainably and as green as possible.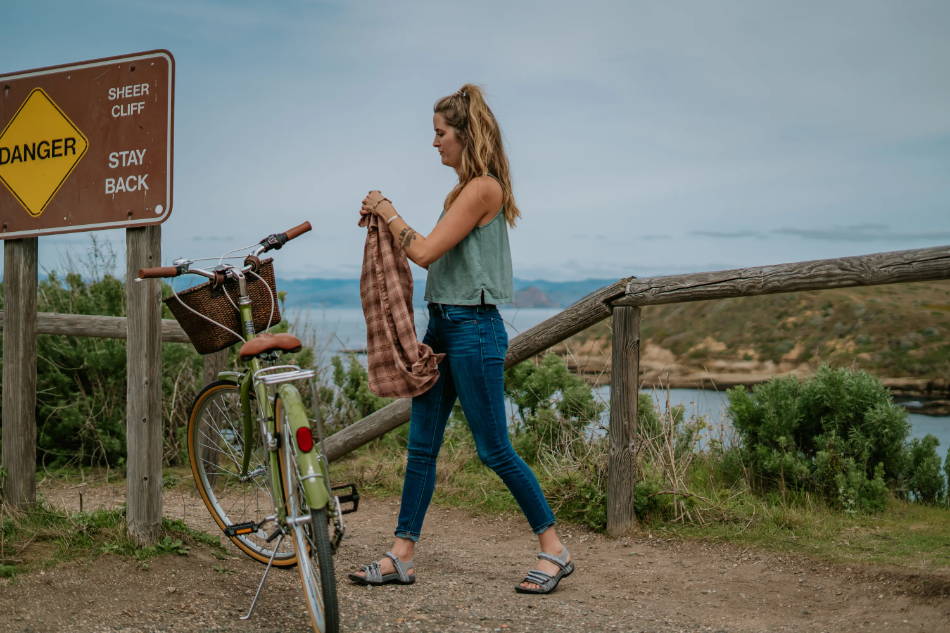 Doesn't a greener future sound nice? We've partnered with One Tree Planted to make sure this happens. This organization is committed to global reforestation. With every purchase made on our website, we'll plant a tree with One Tree Planted. By purchasing our active sandals and wearing them on adventures around the world, you're contributing to the health and well-being of the environment, as well as paving the way for healthy habits, not only for the environment, but for yourself, too.
We provide high-quality waterproof sandals with the promise of comfort, style, and durability. These sandals are the perfect companion for backpacking trips around the world, kayaking trips, and summer adventures. And with these sandals, you can take steps to make a positive environmental impact on this planet.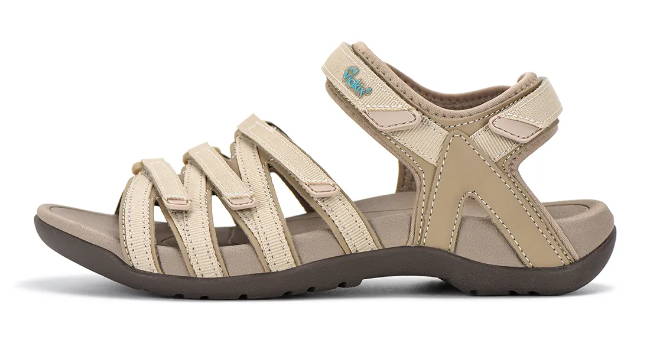 Eco-Conscious Acadia Sport Sandals for Trail Walking, Biking, and Hiking
Walking and using a bicycle as opposed to driving a car is one of the easiest ways to make a positive impact. Walking and cycling are not only great for the environment, as it lessens greenhouse gas emissions, but it provides the necessary cardio and low-impact activity we need every day.
Cars and trucks account for 16% of all greenhouse gas emissions in the USA alone. That's not even including Canada, Europe, or Australia. Even individually, if we do our part to reduce our car usage, we will help lower this number. Consider carpooling, cycling, or walking, if public transportation isn't an option. Each year, over 1.1 billion metric tons of CO2 are emitted by vehicles on the road in the USA. If you can reduce your car usage little by little, it will help lower this number.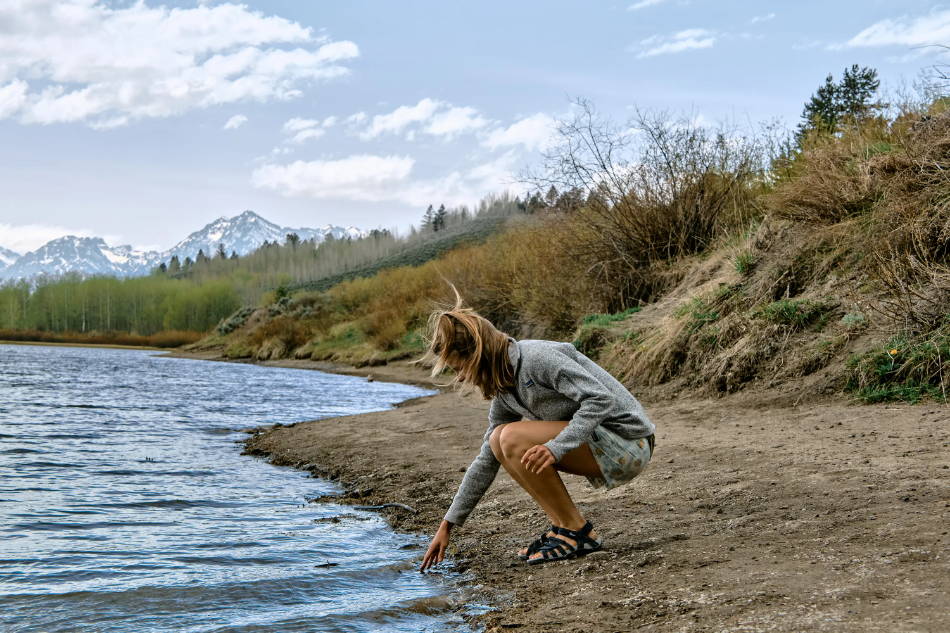 That's where our Acadia hiking sandals come in. Whether you're wearing it to walk to work or cycling through your town on the way to the grocery store, these sustainable sandals will be your best friend when it comes to the environment. They'll pamper and curve every part of your foot, and the five hook and loop straps will hug your feet. It has a thick EVA foam midsole and an ergonomic outsole to provide arch support. The ankle strap is customizable to your every need. These sandals aren't only great for getting your errands done, but they're also the perfect companion for long hikes through the wilderness and extended backpacking trips around the world.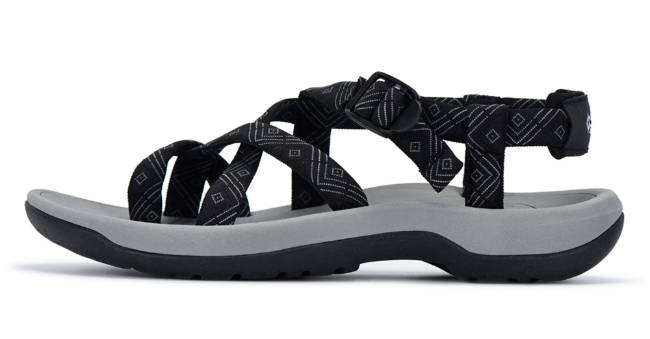 Non-Toxic Outdoor Cortona Sandals to Build a Healthier Planet With a Garden
Whether you're planting a full-blown vegetable garden or a small flower box outside your bedroom window, anything helps the environment. Not only is it sustainable to eat your homegrown food, but even planting flowers helps reduce the carbon dioxide in the air. This happens through photosynthesis, where plants use CO2 and give off oxygen. Plants also produce their food using light, water, and carbon dioxide. Without enough plants to take out the CO2 in the air, our air quality will become toxic.
After you grow your vegetables, like tomatoes, kale, pumpkin, and more, you can invite your friends over for a delicious, locally-grown lunch. The benefits don't end there, though, as growing your vegetables and flowers will also attract bees and butterflies. Bees pollinate nearly a third of everything we eat, and help maintain biodiversity on our planet. Like bees, butterflies also help pollinate about 75% of the world's plants. To reproduce, plants need bees and butterflies.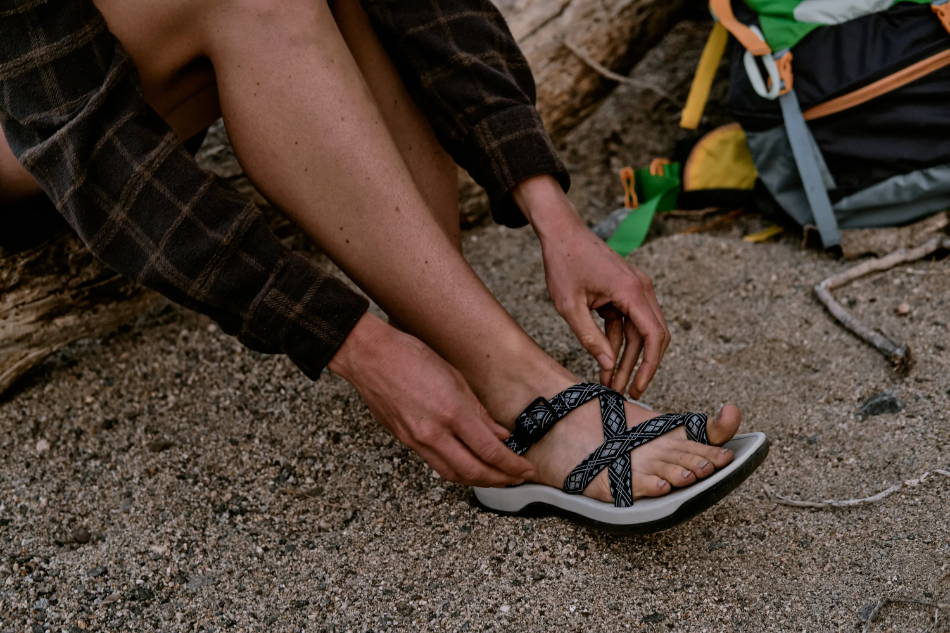 With our Cortona sports sandals for women, you can make this happen. Your feet will be pampered and cradled as you plant vegetables and flowers around your garden. They have soft, stretchable straps that'll hug your feet. The EVA foam midsole and ergonomic outsole provide arch support for long hours spent in the garden. No more having to worry about blisters with our Cortona sandals. They're also easy to clean after you inevitably get them dirty from stepping in dirt and mulch all day.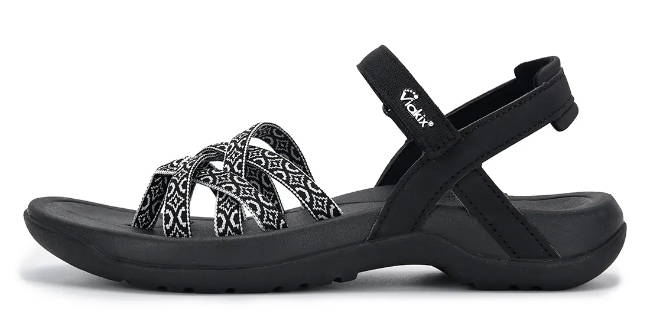 Sustainable Outdoor Samara Sandals Keep the Environment in Mind
Because our sandals keep the environment in mind, one of the ways you can follow suit is to eat more vegetables. We're not asking you to become a vegan, but eating more vegetables is certainly one of the best ways to make a positive impact in the world. Studies show that eating a plant-based diet puts less strain on the environment. And eating more vegetables is better for your health overall. I can't express how good I feel after eating a salad full of vegetables compared to the times I eat a massive burger.
That being said, it's also important to know the source of tofu and tempeh, as the production of these plant-based alternatives also uses a ton of resources. Transportation is a big factor to consider when eating meat, as a lot of the carbon emissions simply come from the transportation of meat. Eating vegetarian just once a week can reduce your carbon footprint equivalent to saving 1,160 miles of transportation. If that's not an option and you need your meat, one study found that replacing beef with chicken for one year has a 35.7% decrease in your dietary greenhouse gas emissions.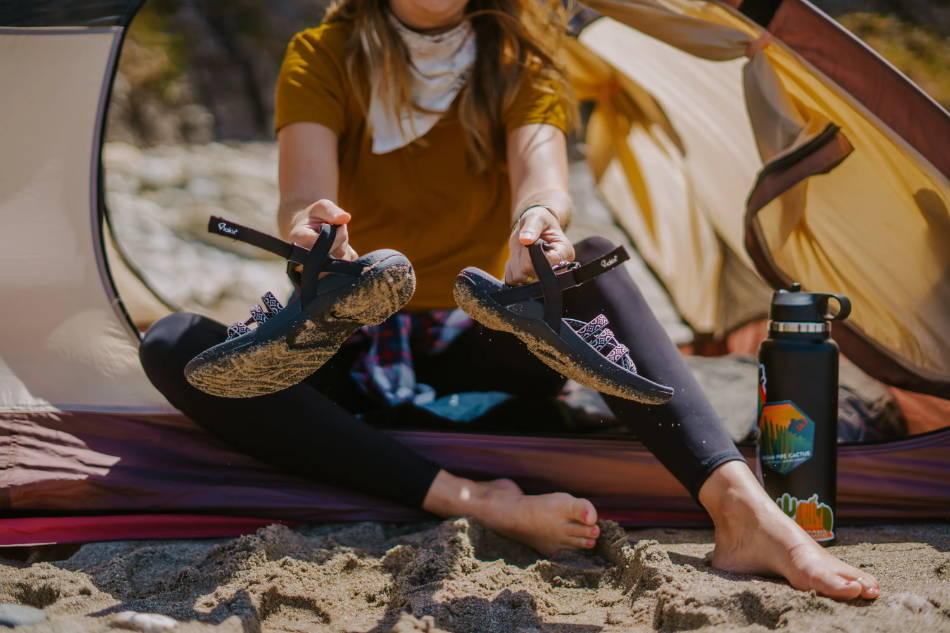 With our Samara walking sandals, you can shop for more vegetables at local gardens. Trust me, once you see the vibrant colors of fresh tomatoes, kale, eggplant, beans, and more, you'll never want to go back to eating just meat. There are so many alternatives that taste a lot better, especially when you buy locally-grown food. With our stylish sandals that are both functional and fashionable, you'll walk around the vegetable garden with less stressed joints and ultimate comfort if you suffer from wide feet. The hook-and-loop ankle straps provide the support you need to prevent rolling your ankles, and the front webbing is made of elastic textiles to provide a soft, customized floor if you have narrow or medium-width feet.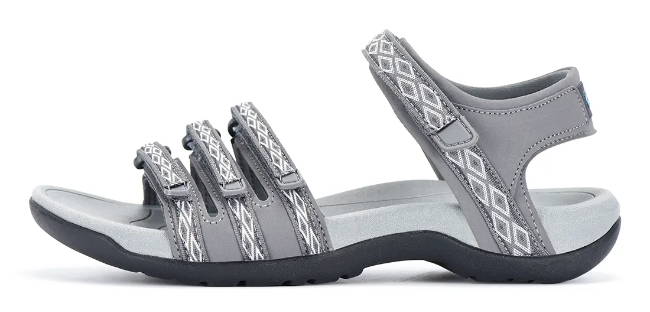 The Best Vegan-Friendly Napali Sandals for Comfort in the Community
Getting involved with the community through beach and forest cleanups, volunteering at a local farm, or participating in educational environmental talks is a wonderful way to make a positive impact. Regardless of where you're living, you can find beach or forest cleanups. This is a fun way to meet new people and pick up the trash washed up from recent storms or blown into nearby forests. Educational talks are informing and speak about other ways to help be more sustainable and make a positive impact in the world.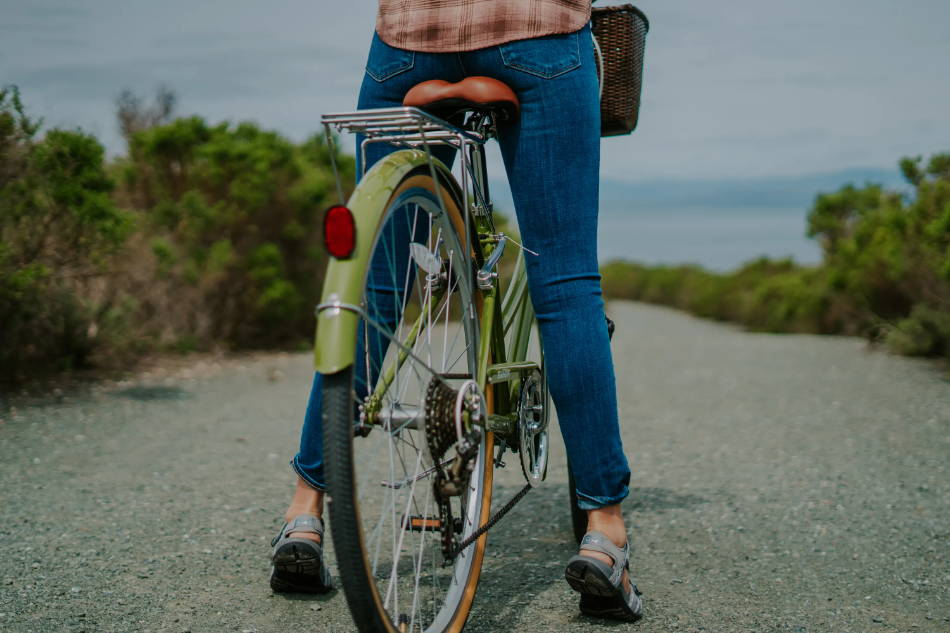 If you're attending beach and forest cleanups, you'll want to wear our Napali women's sandals. Aptly named after the Na Pali Coast in Kauai, Hawaii, these sandals are built for outdoor escapades. While helping clean up the environment, these sandals will cradle your foot with their soft hook and loop straps. They also have a thick EVA foam midsole and ergonomic outsole, providing substantial arch support. Whether you're joining an important talk or volunteering, you'll be one of the first ones aware of climate emergencies and ways to help protect the environment.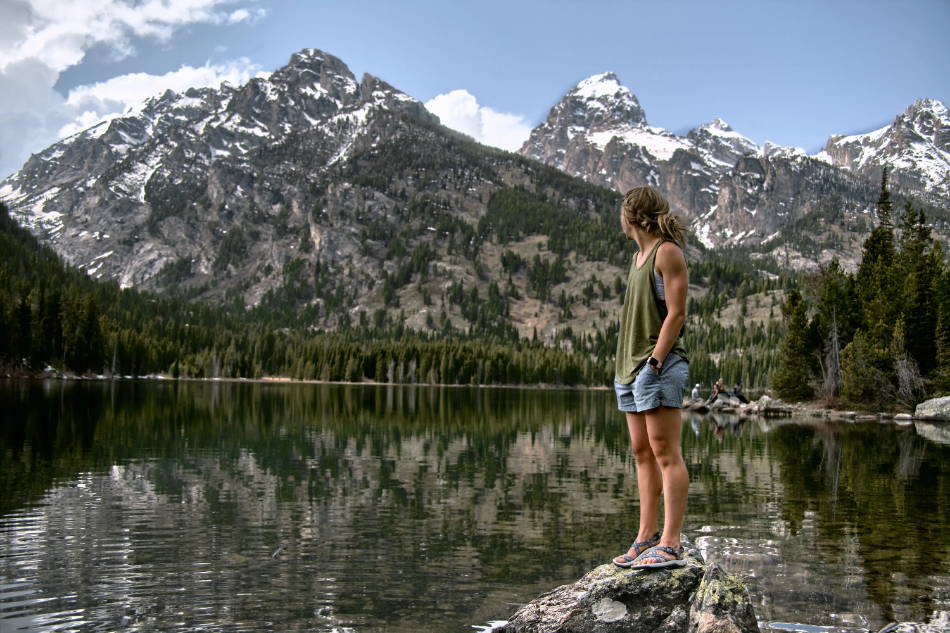 Every step towards environmental awareness counts, which is why you should take those steps with our sustainable Viakix sandals. With our recycled packaging and sandal material, you're making a positive impact on the environment. Plus, we will plant a tree just because of your purchase. It's pretty much the same as having a tree named after you!
Frequently Asked Questions
How can I be more sustainable?
There are numerous ways you can be more sustainable. This includes buying clothes at your local thrift store, eating less meat, using reusable water bottles, and walking more often.
How is Viakix sustainable?
For every purchase you make on our website, we plant a tree with One Tree Planted. We've reduced packaging by 30%, and incorporated 25% of recycled materials into our shoes.
Are Viakix sandals long-lasting?
Absolutely! With our sandals, you won't need to purchase another pair for many years. This is better for the environment. They always say, "buy cheap, buy twice!" You'll only need to buy our sandals once. They're durable and made of high-quality materials that are made to be an adventure companion for life.
Collection 2019
Sale 70% Off
Title for image