6 Waterproof Sandals For Summer Adventures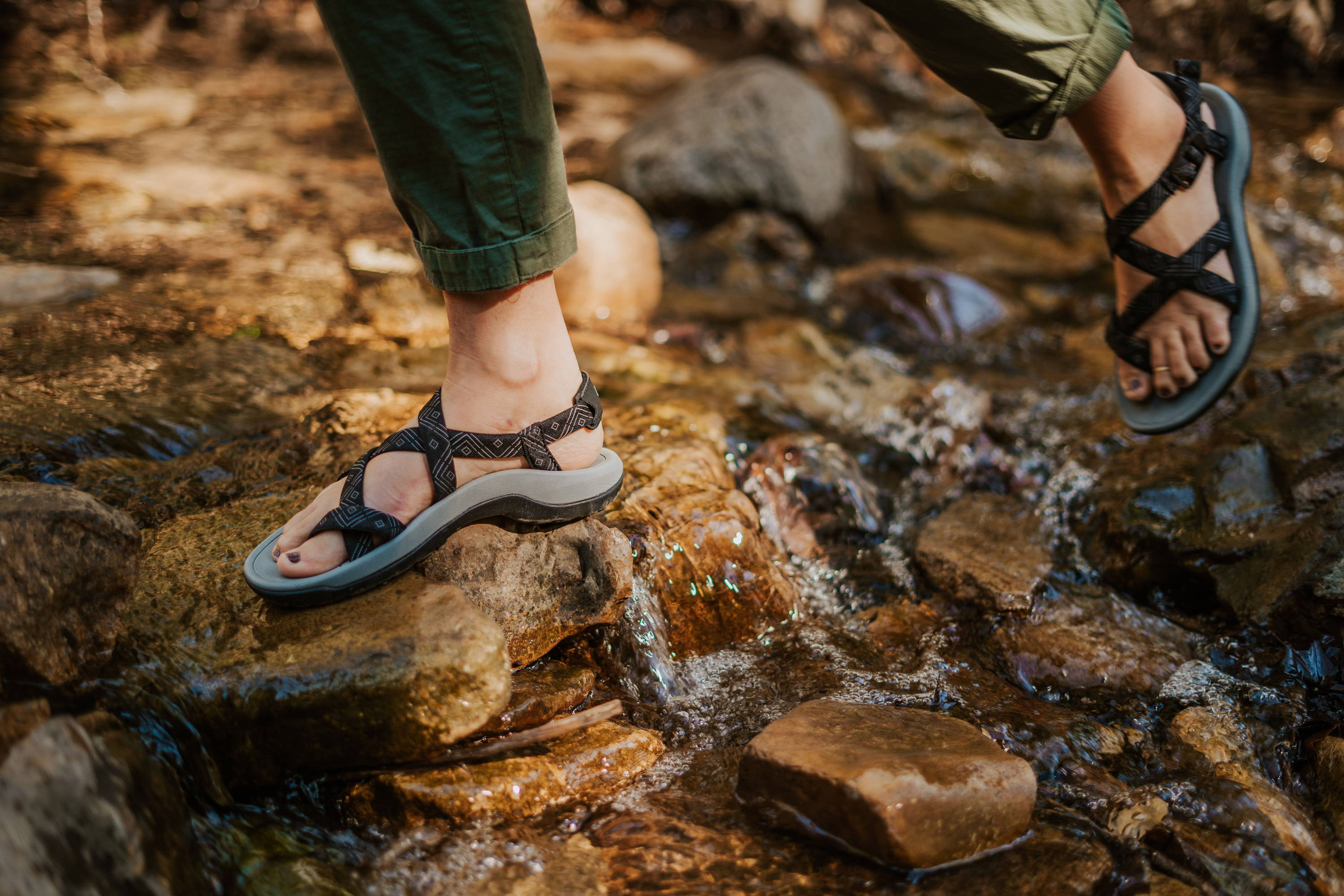 Summer is upon us and you might be preparing for some summer trips and adventures like hikes or maybe white-water rafting. You have probably considered all of the details of your trip from the lodgings that you will stay in to the places that you will visit. But have you thought about the footwear that you will use on your trip?
Many people think of hiking boots as the right choice to make for many outdoor adventures, but this is not necessarily the case. You might be missing out on a world of comfort and fun styling if you have been using hiking boots for your outdoor and summer adventures instead of waterproof sandals. I love wearing sandals in summertime, since they're a lot easier to clean and carry around.
If you are ready to learn more about the right kind of waterproof sandals for your summer adventures, read on!
What Are Waterproof Sandals?

Unlike regular flip flops or other sandals, waterproof sandals are made to hold up to active use that might include water. You could use these sandals to hike through a river or you may want to use them on a water rafting trip.
Good waterproof sandals will be made to hold up to exposure to moisture and will dry quickly so that your feet are comfortable all day even if they have gotten wet along the way. You will find that many waterproof sandals also have waterproof straps, which can make them much less soggy and uncomfortable after you are done being in the water.
Waterproof sandals are often the best choice for use on outdoor adventures, even if you are not planning to be in the water the entire time that you are being active. These sandals are frequently made to hold up to heavy use but are lightweight and comfortable for all kinds of adventures and activities. While Teva is a popular brand that's waterproof, their sandals are not water-resistant and lack the durable material needed for wet activities like hiking and kayaking.
What is the Difference Between Waterproof and Water-Resistant?

Waterproofing and water-resistance are used interchangeably but they are different. Water-resistant materials will shed some water but are not fully impervious to water. Waterproof items, on the other hand, are fully impervious to water and will always shed water.
If you want a good waterproof sandal, you need to make sure that it is truly waterproof and not just water resistant. Knowing myself, I end up jumping through puddles and walking through streams more often than not on hikes and trekking adventures. This is especially true while I'm traveling, and it's important that I'm prepared for anything and everything. Waterproof sandals are a must-have.
The right fit is necessary for your sandals to be suitable for your summer adventures. There is nothing worse than heading out the door with a new pair of sandals on, only to find out that they have created blisters on your feet. While it is true that sandals can take some time to break in just like regular shoes, they should never cause you any foot issues or create blisters.
Sandal fit is just as important as proper shoe fit for other kinds of shoes and is often overlooked. If you have struggled to be comfortable in hiking sandals or sport sandals in the past, you have probably not been buying the right sandals for your unique fit requirements. Narrow and wide feet have different needs and you might find that you prefer different kinds of footbed materials for your active sandal needs.
Always make sure to check that a sandal you are considering buying is made for wide or narrow feet if you have either of those foot shapes. You should also check that the sandal's straps are adjustable and you should consider whether or not the strap material will rub your feet. It is often advisable to steer clear of heavy-weight Velcro straps as they almost always rub and cause blisters.
When you try on sandals, make sure that your heels do not hang off the back and be sure that your toes are not extending past the front of the sandal. If you have high arches or flat feet, pay attention to the arch support of the sandal to be sure that it will remain comfortable on your feet after an hour or so of wear.
There are many factors that go into proper active sandal fit and you need to know your own foot size and shape to be able to get the right sandals for your needs. If you are not sure about your actual shoe size, never hesitate to go to a shoe store and have someone size your feet and tell you if they are narrow, wide, or have high arches.
Must Haves for Waterproof Sandals

Waterproof sandals are not flip flops and they are not water moccasins. Water sandals are sturdy and offer a footbed that is like a shoe. This is a specialized sandal that can be worn just like a hiking boot or a sneaker and these sandals should provide the same level of support and comfort as these other kinds of shoes.
Always make sure that the footbed, as well as the straps of your sport sandal, are going to withstand exposure to water. It is actually quite common to find out that your waterproof sandal only offers a waterproof footbed. This can lead to discomfort and incorrect wear when you use the sandals in the water.
You will also want to be sure that the construction of the sole of the sandal as well as the footbed is rated for outdoor use. If only the sole is rated for use in the water or on a hike or trail, you might find that the sandal will disappoint you and become uncomfortable almost immediately.
Waterproof sandals should be totally waterproof, from the stitching to the footbed, to the sole.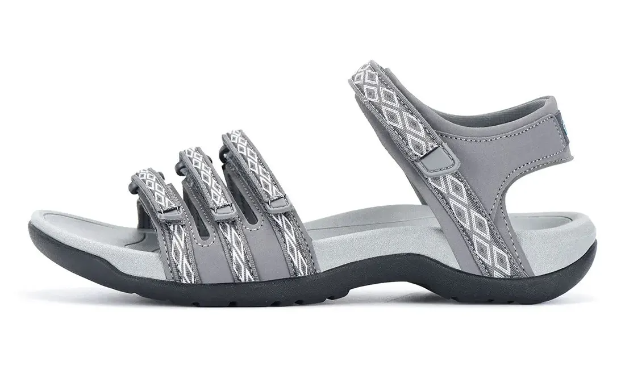 This comfortable and durable sandal is made with outdoor escapes and hikes in mind. It is named after the Na Pali Coast on Kauai, Hawaii, and this sandal is made with hikes through muddy or wet terrain in mind. This is a comfortable sandal that will hug the curves of your feet and is perfect for high arches or for those with narrow feet. These sandals provide optimal protection from any injuries or pain you may experience during long walks.
This sandal can be customized for your unique fit through the use of many small adjustments in the straps. Best of all, this sandal is so cute and stylish that you can wear it right from your hike to go out to dinner! It comes in a variety of colors and sizes, so you can choose the ones best suited for your needs. This is one of the most comfortable waterproof sandals out there and you will feel like they were custom made for your feet the first time you put them on. I'll never forget the first time I put these on. It felt like I was walking on a cloud, and I didn't think about my feet for the entire four hour hike. That doesn't happen when I wear sneakers. when I'm constantly worrying about getting them dirty.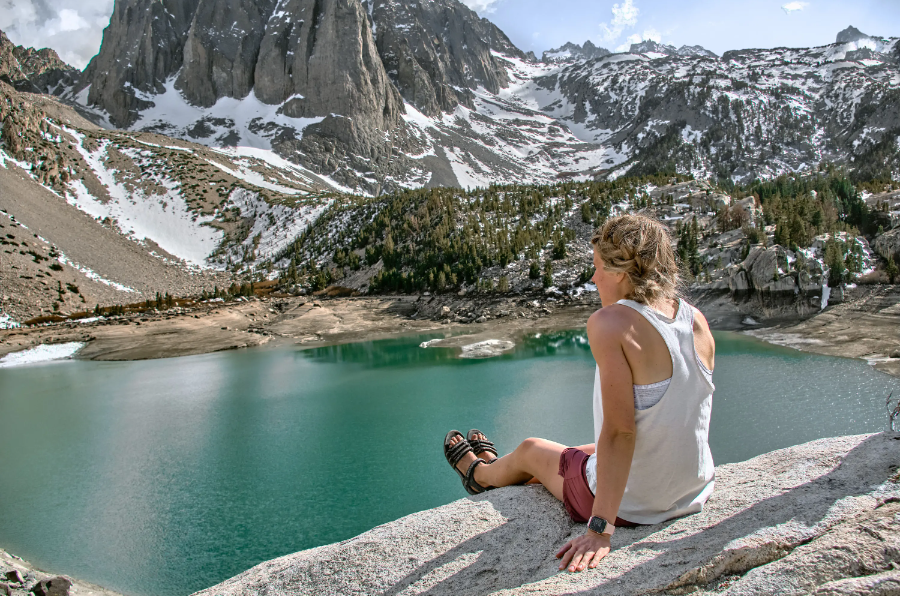 Unique EVA foam midsoles make this durable sandal cozy for your feet and the footbed will hold up to hiking on rocks, running on concrete, and use in the water while still staying comfortable. You will get a custom fit from this unique footbed design and your feet will feel better than they ever have before as you enjoy the water and dry or rocky hiking trails.
This is a great sandal for all kinds of outdoor use and you will love how comfortable and stylish it is. Peruse the many different colors and options while picking a sandal that's best suited for your needs on the beach and on the trail.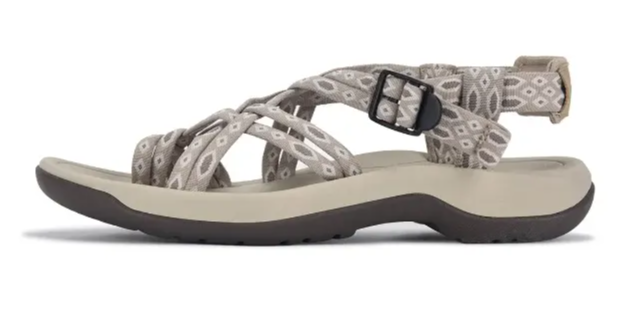 Many people are not aware of the comfort and stylish fun of sports sandals. These great sandals can be worn to play outside with your dog, to go on a hike, or to walk through rivers and streams as you head to your favorite campsite. Sport sandals are durable without being heavy or clunky on your feet and they will feel like your favorite pair of sneakers with the added benefit of being waterproof. They also provide wonderful traction, which is helpful on slippery trails. Traction in a waterproof sandal is a top priority for me, especially as someone who's constanly tripping!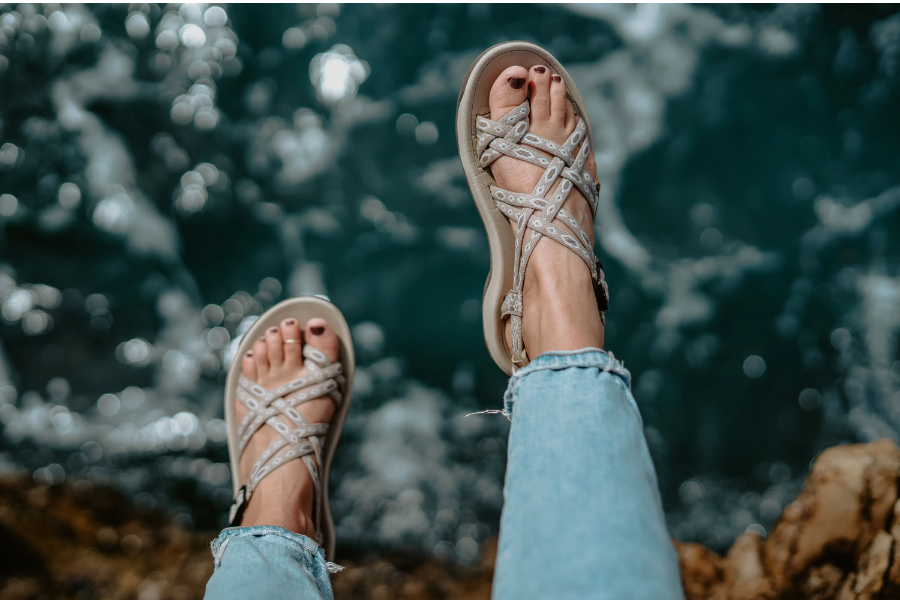 The Siena is super comfortable and comes with the EVA foam midsole that makes all Viakix sandals so comfy. If you need arch support and also want to avoid heavy or bulky feeling sandals, this is the right choice for you to make. This provides the necessary protection to prevent injury while on the trail. Imagine your favorite sneakers turned into a sandal!
This is a great sandal if you have wide feet, high arches, or need a lot of strap adjustment. Best of all, this outdoors sandal is cute and stylish as well, making it the perfect choice for outdoor summer adventures or casual days and dinners out. This is a very versatile sandal and is one of the best choices that you can make if you have grown tired of heavy, chunky hiking sandals or flimsy, thin flip flops.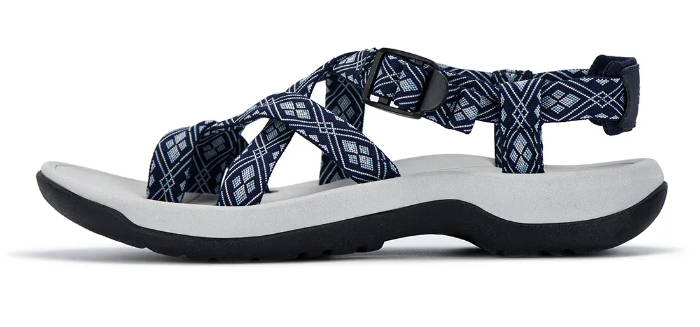 This is the perfect sandal if you love your tennis shoes and just cannot bear to be parted from them during hikes and other summertime water adventures, like a swim at the beach or a dive in the pool. This is the most comfortable and supportive sport sandal out there and your feet will be in heaven from the moment that you put them on. You'll likely fall in love with the many colors and designs available. Based on my experience wearing these sandals on treks and out to dinner, they match pretty much any outfit. You can't go wrong with a Cortona sandal!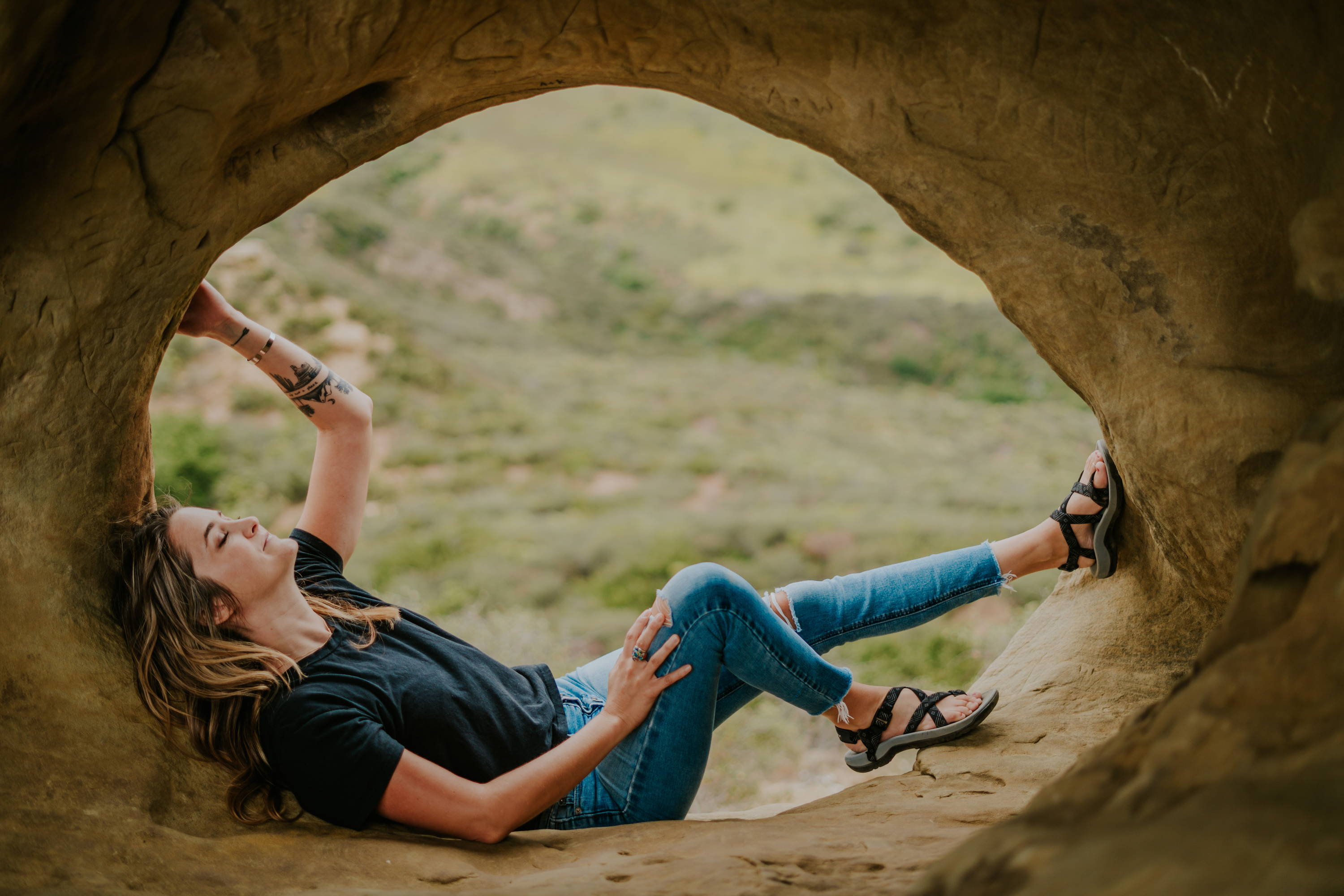 This sandal is as cute as it is durable and capable, and you will find that the lightweight construction does not diminish their ability to meet the challenges of use on the trails as well as the water. The lightweight straps make these the perfect sandals for everyone to explore, even people who have trouble finding shoes that fit.
If you love hiking but you want to have a waterproof sandal in your arsenal, you can combine both of these styling benefits with the Acadia Hiking Sandal. This is a really great choice to make if lightweight and durable waterproofing are a must for your needs.
This hiking sandal proves that you can have a hiking sandal that offers full adjustability as well as comfort and arch support. Hiking sandals have always been hard to custom fit in the past and they were typically made of clunky and heavy-weight materials as well as tough Velcro that caused blisters and other issues. When it's hot outside, the last thing you want to think about is the comfort of your feet. With these summer sandals, you'll get the necessary waterproof protection and durability you need for outdoor adventures during your vacation in the sun.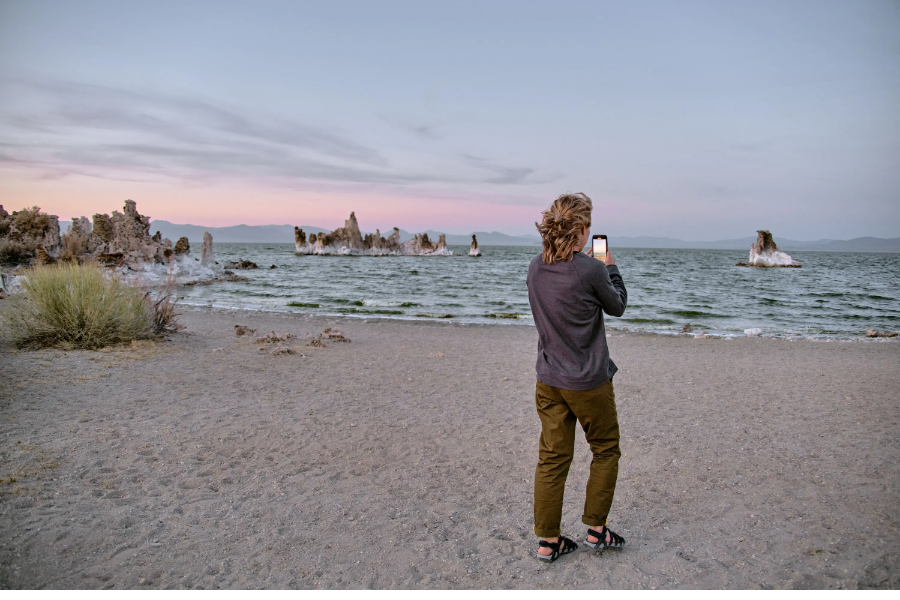 The Acadia is a perfect summer sandal for people who need arch support and want a durable sandal that will still look stylish and feel great on your feet. The EVA technology in the midsole does not impact waterproofing or the durability of the sandal and will make your feet feel great all day. You can go for a hike, head out for some paddleboarding, or head to dinner in the Acadia.
These are stylish and comfortable sandals that will hold up to all kinds of terrain and the challenges of water and summer activities. No more heavy and stiff hiking sandals! You can grab a pair of Acadia Hiking Sandals and enjoy all-day comfort as well as superior durable performance. These sandals are my go-to when I'm doing longer, more adventurous hikes, due to their durability, comfort, and water resistant material.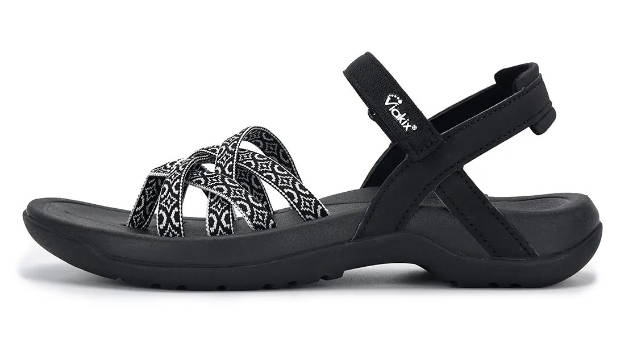 If you have been sad about needing to give up your favorite stylish sandals in favor of a more practical waterproof sandal, this is the right sandal for you. These are cute and super stylish sandals that still offer superior footbed support and are great for use in the water or on tough terrain. This is a lightweight sandal that is surprisingly tough.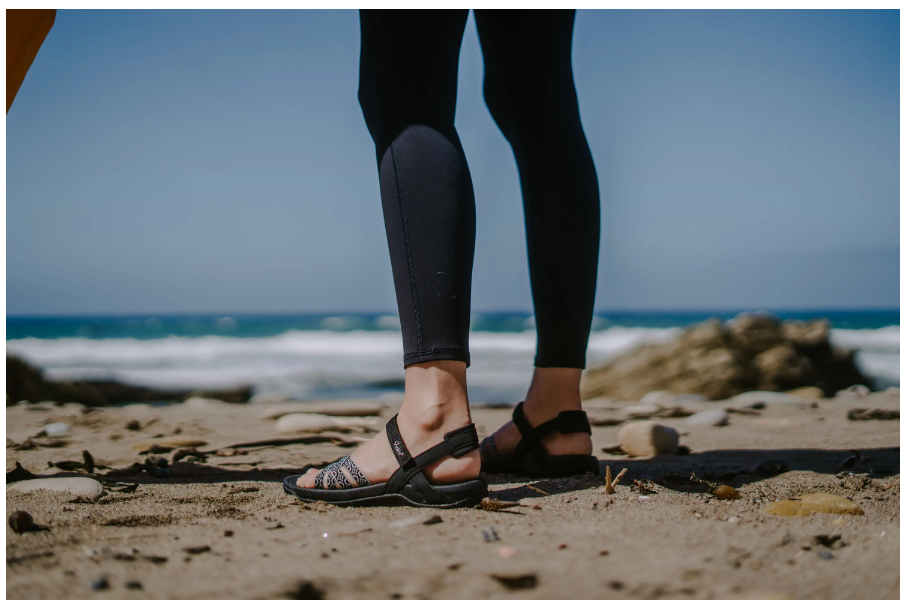 You will find that there is no more comfortable sandal than the Samara because of the many adjustments that can be made to the straps. This is a great sandal if you have wide feet or if you don't like to have limitations in the amount that you can adjust the straps at your ankles. This sandal is very easy to custom fit and you will feel like they were custom made for you from the first moment that you put them on.
No more heavy sandals that don't look like they can be worn to the store or out to dinner. You can use the Samara for any kind of functionality and you will love them just as much when you are white-water rafting as you will when you are enjoying a glass of wine with friends. I usually finish my adventures with a cold beer or a nice glass of wine, and it's reassuring knowing I don't have to change my sandals!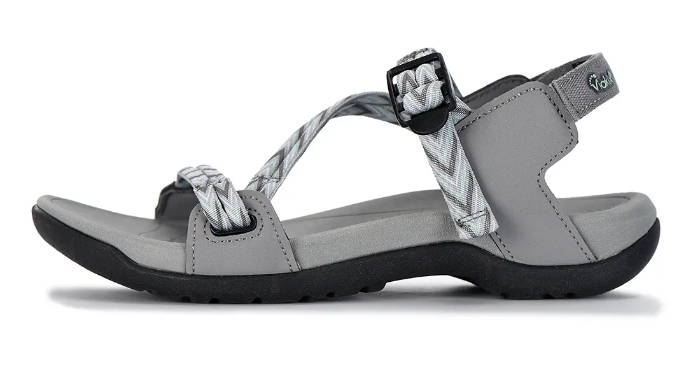 If you are a minimalist, our Sloane sandal is the perfect choice for your needs. This is a style that has very few straps and it is meant for a lightweight, almost flip-flop style feeling. These are the perfect sandals for hikes with some water crossings or for paddle boarding and kayaking.
With great arch support, our Sloanes will fit your needs if you want a great sandal that feels like it's barely there.
Have a Fun and Active Summer with the Top Waterproof Sandals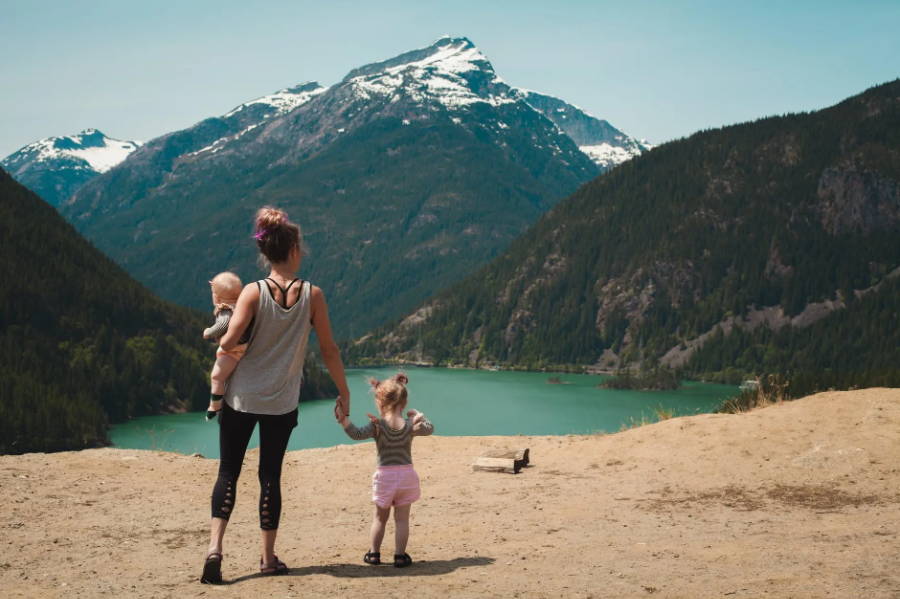 Quality waterproof sandals will be comfortable from the first moment that you put them on. You should never have to sacrifice comfort for waterproofing and you should also never have to settle for unattractive sandals. No matter what summer adventure you are planning to go on, the water sandals on this list will be comfortable, durable, and hold up to the challenges of water of all kinds.
If you are ready to upgrade your sandals to be waterproof and comfortable, look no further than the stylish waterproof sandals on this list!
Frequently Asked Questions
What are waterproof sandals made of?
Waterproof sandals are made of a variety of materials, like rubber, nylon, neoprene, synthetic leather, or vinyl.
How do waterproof sandals differ from regular sandals?
Unlike regular sandals, waterproof sandals keep your feet dry and protected. No one wants wet, soggy socks or sandals while they're trying to have an adventure. Regular sandals usually tackle only comfort and style and lack the durable material needed for summer activities. Regular sandals are typically made from canvas or leather and do not withstand water activities.  
How are waterproof sandals beneficial for summer adventures?
Summertime is full of days at the beach and hikes through the mountains. How often have you stepped in a puddle during a hike, only wishing you had waterproof shoes? They're a wonderful addition to your adventurous wardrobe, especially in the summertime. Your feet will stay dry and comfortable with our waterproof summer adventure shoes, and that includes walking through the waves in the ocean or through a river in the forest.
Reviews (1 comment)
Collection 2019
Sale 70% Off
Title for image