Our Best Sandals With Arch Support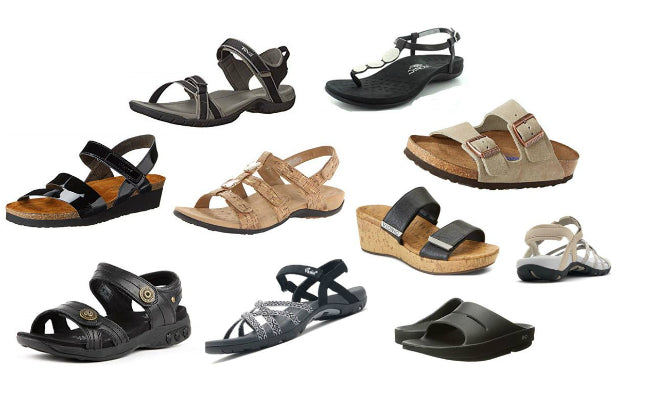 It's time to show your feet some love.
If you haven't been wearing arch-supporting sandals, you've been doing anything but.
The importance of wearing arch-supporting sandals can't be understated. In a study by Yu-Ping Huang et al., 16.7% of men and 11.7% of women have pain and foot issues related to improper arch support. No matter the occasion, being on your feet can cause significant wear and tear without the proper support for your arches. Chances are, if you're on your feet a lot, you've already begun to feel the effects in your arches, soles, and heels.  
We think that it's important to take the proper steps to protect your feet. The best way to do this is to invest in a pair of arch-supporting, comfortable sandals that fit properly. In this guide, we'll take a look at exactly why that is and, we will also examine fifteen of the best arch support sandals on the market today.
Why Does Arch Support Make a Difference?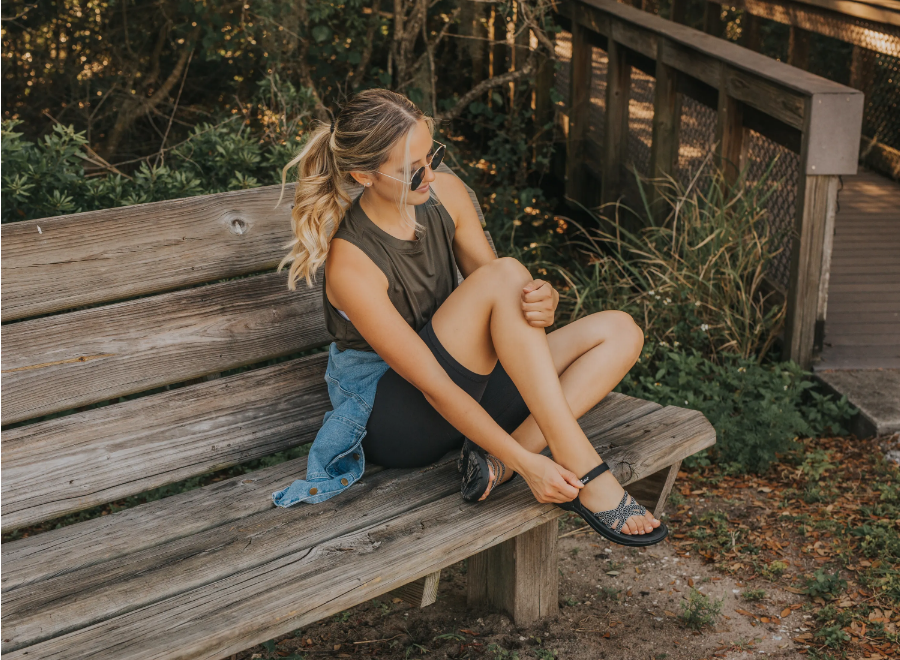 What does arch support mean, exactly, and why is it so important to protect your feet? We will take a closer look at the details.
In short, each time you walk, your feet must bear the weight of your body. They must also endure the impact your feet make with the ground. This all results in great stress being placed on your feet—and the worse arch support you have, the less able your feet are to bear this burden. If you're one of those people who have flat feet, plantar fasciitis, or bunions, chances are, walking is the last thing you ever want to do.
The arches of your feet play a critical role in shock absorption and in distributing the impact across your feet. As your arch support deteriorates, your feet lose their ability to bear weight and handle shock absorption. A study reported in J Phys Ther Sci. saw significant improvement in foot comfort when the foot was properly able to absorb shock when moving around or standing for long periods of time.
Ultimately, this places an undue burden and pressure on the tissues of your feet—namely the plantar fascia. Over time, this stress accumulates and can lead to overpronation, pain, and other foot issues.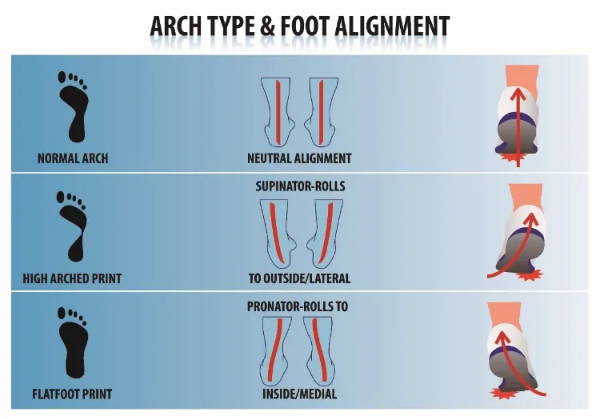 To prevent against this, it's important that you invest in a pair of flip-flops or sandals that give your feet the support they need. We have taken the time to find sandals that feature specific designs that help ease the burden that your feet carry. With all that height and weight, your feet are constantly working to support your body. Specifically, they are designed to help balance and support the arches to take impact away from your feet as you walk. Sandals with quality mid and outsoles are used to take in unwanted force and keep your feet comfortable and mobile.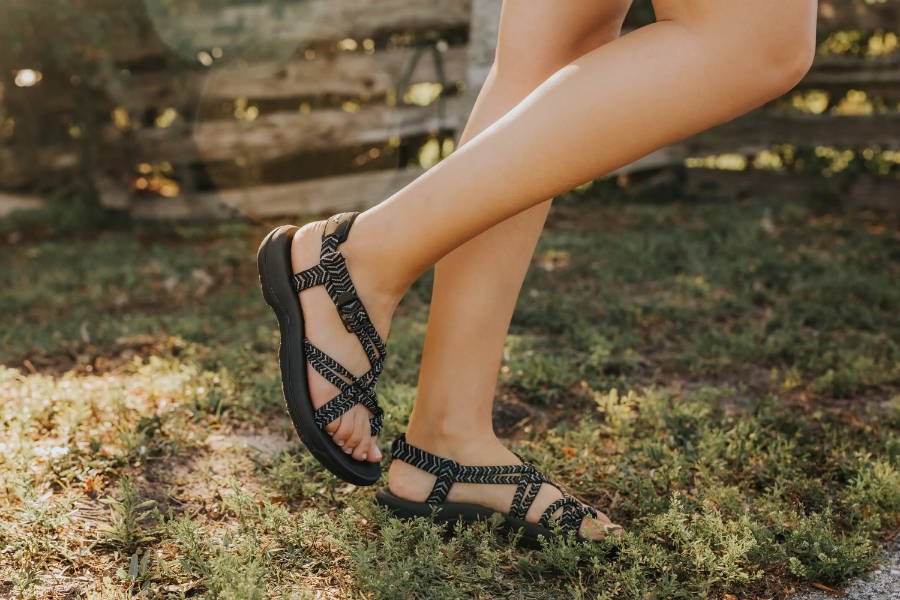 Finding the Right Pair of Arch Supporting Sandals

Chances are that if you need arch-supporting sandals, you already know it. The question for you then becomes: which one should you buy?
With hundreds of different arch-supporting shoes on the market, it can be difficult finding the one that's right for you.
That's where we come in.
Below, you'll find not only a list of the qualities you should be looking for in arch-supporting sandals but also fifteen of the best pairs to get you started looking in the right direction.
With that in mind, let's first examine the qualities you should look for in a pair of arch-supporting shoes:
Unsurprisingly, we think comfort should be your primary concern, and finding shoes that allow you to walk comfortably should be your number one goal. A good pair of sandals that provide comfortable arch support will increase your mobility and allow you to enjoy those long walks. If a sandal isn't comfortable, I know the rest of my day is going to be miserable. Without comfortable shoes, I cannot enjoy wandering around a city or climbing up a trail. And uncomfortable sandals don't only affect you during your walk, but also for days or weeks after. And worst case, they could cause permanent damage.
It goes without saying that your shoes must actually provide support. That being said, you'll notice that some brands do a better job of this than others. Some brands also provide additional ankle support and cushioning, and hug the shape of your foot.
Here's a hint: shoes with greater support also tend to be the ones most comfortable for you. That's because these shoes will correct the underling issues in your feet to drastically reduce the stress your feet feel.  
The best shoes also provide support in other ways, such as slip resistance that comes with traction. For reference, shoes with deep lugs on the outsoles provide a greater degree of traction. When deciding your own pair of arch support shoes, you'll want to take these factors into consideration so that you can get the best pair for your purposes. Because I have wide feet and high arches, I need a sandal with maximum support.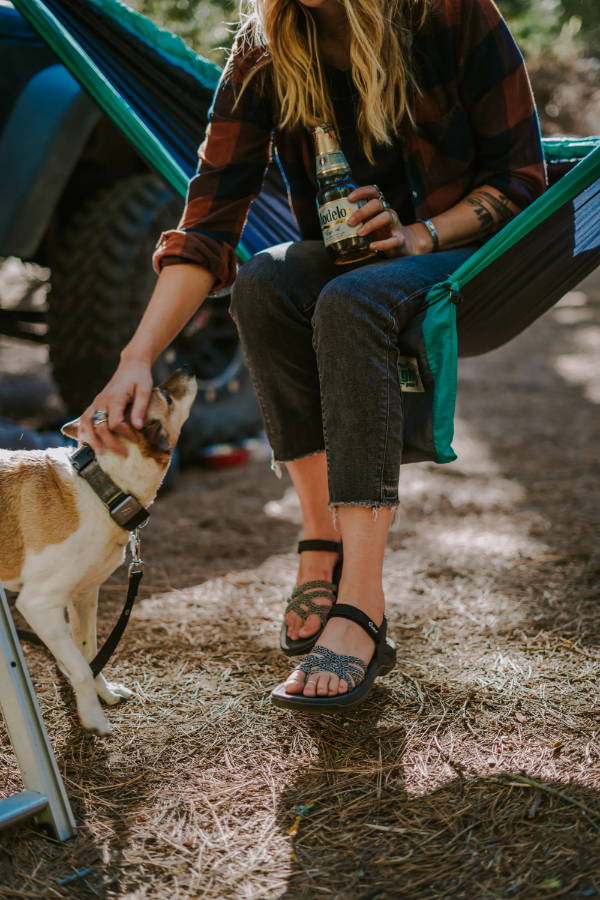 We believe that to get the most from your arch-supporting sandals, you'll need a pair that doesn't fall apart quickly. The added cushioning, comfort and support must be able to stand up over time, or you may find yourself back at square one before you know it. There's no excuse for not wearing sandals with proper support, considering the technology we have nowadays.
This means getting sandals with thick outsoles and cushioned midsoles. While these models can sometimes be pricier or sacrifice style (though that's not a hard-and-fast rule), we know they'll help your feet.
Finally, we think you'll want to find a pair of multi-purpose arch-supporting sandals. These are ones that will allow you to cross a variety of different terrains without needing to change shoes.
From hiking to walking to everyday shopping, multi-purpose sandals make sure you're taken care of every step of the way. This will help you save money on finding sandals with high arch support. What's more, it will save you tons of hassle in having to lug multiple pairs of shoes around with you every vacation. With a quality multi-purpose option, you'll never have to worry if your shoes have what it takes to get the job done.
It goes without saying that sandals with arch support generally cost a bit more, especially if you're looking for a reputable brand. Fortunately, this guide will cover fifteen of the most affordable (and highest-quality) options currently available today so that you can get the most bang for your buck.
The Bottom Line on Arch Supporting Sandals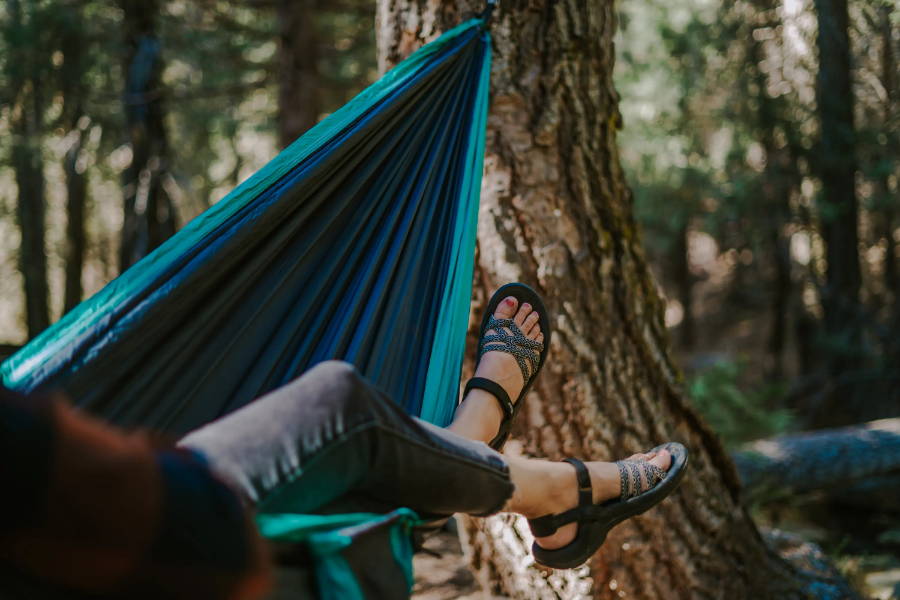 We know that finding the right pair of arch-supporting sandals isn't easy.
But trust us: it's worth it.
By investing in sandals with arch support, you can start protecting your feet from unnecessary burdens.
For you, this means greater mobility and more freedom to wear the styles you love. Now you can use this article we created to help you get the arch support shoes you've been looking for.
If you're looking to get a pair of your own, consider one of the great options above. In doing so, you can start enjoying greater arch support and comfort in no time.
Frequently Asked Questions
How do I know if I need arch support?
Everyone needs arch support, but some people need it more than others. It's just one of those things in life you have to pay attention to. You can tell if you need arch support if you suffer from various foot injuries or if a foot specialist recommended you wear arch-support sandals. Either way, wearing hiking sandals or flip-flops with arch support will help prevent injuries associated with unsupportive sandals. With our wide selection of sandals, that come in a variety of colors and sizes, you'll have no trouble finding a sandal that best suits your needs.
How can I tell if a sandal has good arch support?
All of our sandals have stellar arch support. But it's also a good idea to know the ins and outs of arch support so you can tell on your own. If the sandal has a contoured footbed, meaning it's designed to fit the shape of your foot, then it has arch support. The footbed should also provide a fair amount of cushion and shock absorption. Our sandals not only provide that but also wonderful adjustability and durable materials that'll last a very long time. This is the type of sandal you need to wear.
What are the best sandals with arch support for people with knee, back, and ankle pain?
Look for supportive sandals with a contoured footbed, good arch support, ankle straps that provide adjustability, and durable materials. All of these features combined will reduce the pressure and strain on your knees, back, and ankles.
Collection 2019
Sale 70% Off
Title for image