Features that Matter the Most in Hiking Sandals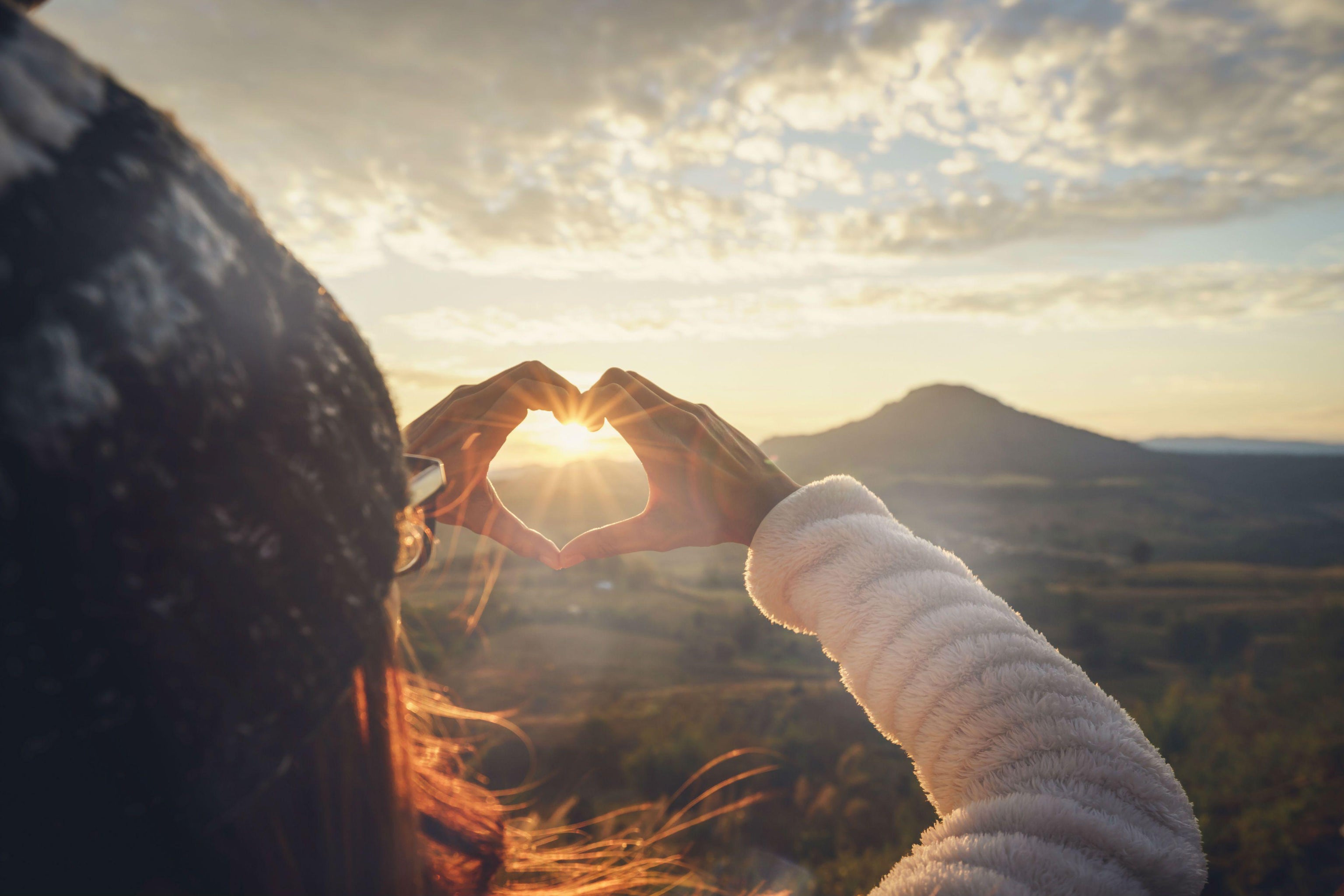 Women's Hiking Sandals – The Features that Matter the Most
Women's hiking sandals have seen a massive resurgence in popularity over the past decade. The reason is simple: women love hiking sandals because they are light, durable, convenient, and extremely comfortable. Another important feature is that they allow for more breathability than hiking boots in summer and dry faster than closed shoes in water. Therefore, they're the ideal summer option for all types of activities from adventurous travel, fitness weekends away to romantic sunset strolls on the beach. Their look has also improved from clunky footwear to trendy and fashionable accessories.
Another thing active women particularly like is that hiking sandals are very versatile and can be worn in both urban and natural environments. This makes them particularly useful for women who want comfortable stylish footwear that they can wear virtually everywhere.
There are several types of women's hiking sandals available on the market; from stylish lightweight sandals to rugged hiking sandals designed for trekking long distances. This gives you plenty of options when shopping for a pair of hiking sandals.  
Features for Choosing the Best Hiking Sandals
We have studied the universe of hiking sandals and believe we know a thing or two about womens sandals. When looking at developing hiking sandals we often think about 5 difference criteria:
Comfort
How well the sandals fit and feel. Do they have good arch support and padding?
Traction
How much traction to the athletic sandals provide. Does the sole give you traction in different kinds of environments?
Adjustability
Can the sandal adjust to accommodate feet of different shapes and sizes?
Versatility
Whether the sandal can be worn in many different locations and environments
Aesthetics
How stylish/attractive the sandals are
Our Hiking Sandals for Women

At Viakix, we believe we have developed sandals that conform to these 5 priniciples of comfort, traction, adjustability, versitility and style. Lets take a look at each one --
Viakix Napali Hiking Sandals
Our technical team at Viakix spent a lot of time designing our fabulous Napali hiking sandals. They are one of the few products reviewed here which perfectly combine functionality, style, and durability. These sandals look fantastic while still providing the features necessary for hiking in rough conditions.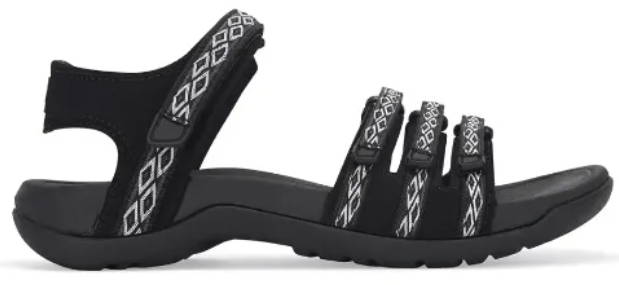 These athletic hiking sandals have an upper made from a water-resistant webbing that can be adjusted by three straps to precisely fit your feet. Having multiple closures on the sandal means they hug the feet and are suitable for people with any foot shape (narrow, wide, average).
The insole has excellent arch support and a shank stabilizer, which adds stability to the sandal. The midsole is EVA foam-injected, which provides plenty of impact absorption, making it easier to walk for long distances. The outsole is made from natural rubber, which is extremely durable and provides plenty of traction. Best of all, Viakix has developed these hiking sandals to provide maximum arch support, by engineering an innovative arch stabilizer right into the sandal outsole.  
The versatility of these sandals makes them an excellent choice for many kinds of activities, including hiking, water sports, travel and camping. To top it all off, Napali hiking sandals come with a 30-day guarantee. If you decide you don't like the way they fit or how they look, you can return the unused pair within 30 days and get a refund.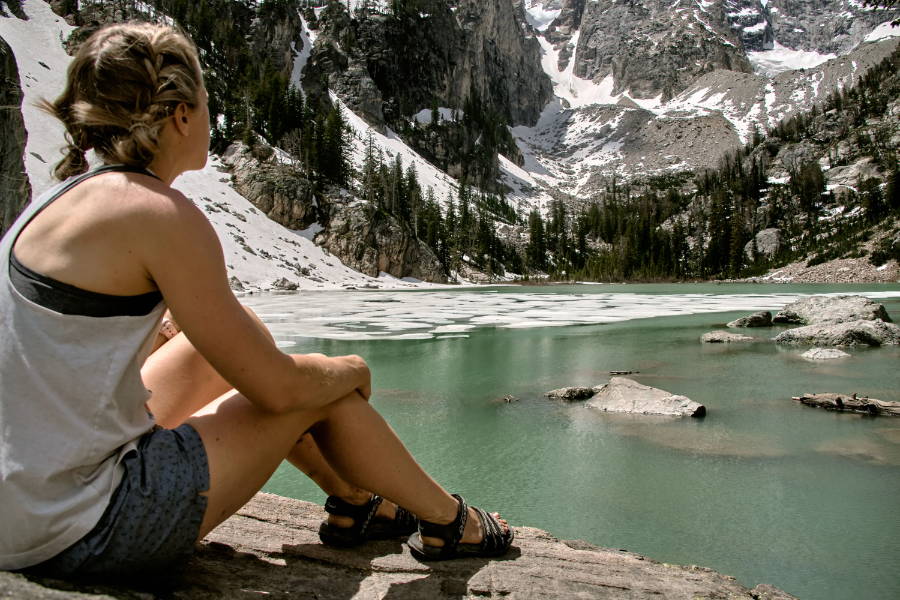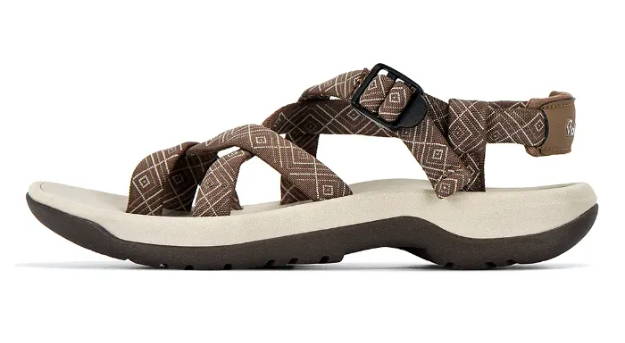 The Viakix Cortona sandal has remained a very popular women's hiking shoe for several years now. This vegan-friendly option is one of the better long-distance women's hiking shoes we have seen on the market, thanks to its combination of a thick midsole, highly adjustable upper, and light weight.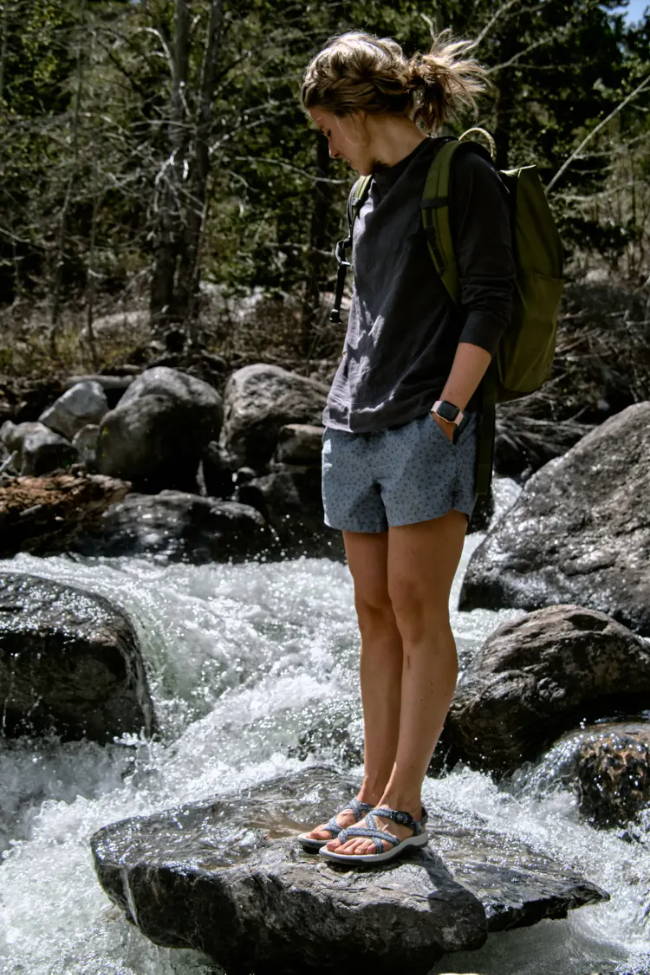 The shoe's upper is made from a polyester jacquard webbing, which allows for the foot to be perfectly secured. This additional level of support is one of the reasons why this is such a great sandal for the trail. This serious shoe also boasts a soft PU leather, perfect to protect your feet from rubbing. Another feature making it one of our top choices is the excellent traction it provides.  
This beautiful pair of women's walking sandals is one of Viakix's latest. If you love walking through pretty streets, exploring quaint neighborhoods, marveling at cities unique architectures or simply love long walks in your area at the end of a busy day, this sandal is a must. Indeed, the Sloane sandals stand out as one of the best women's walking sandals for urban conditions thanks to their sleek and fashionable design.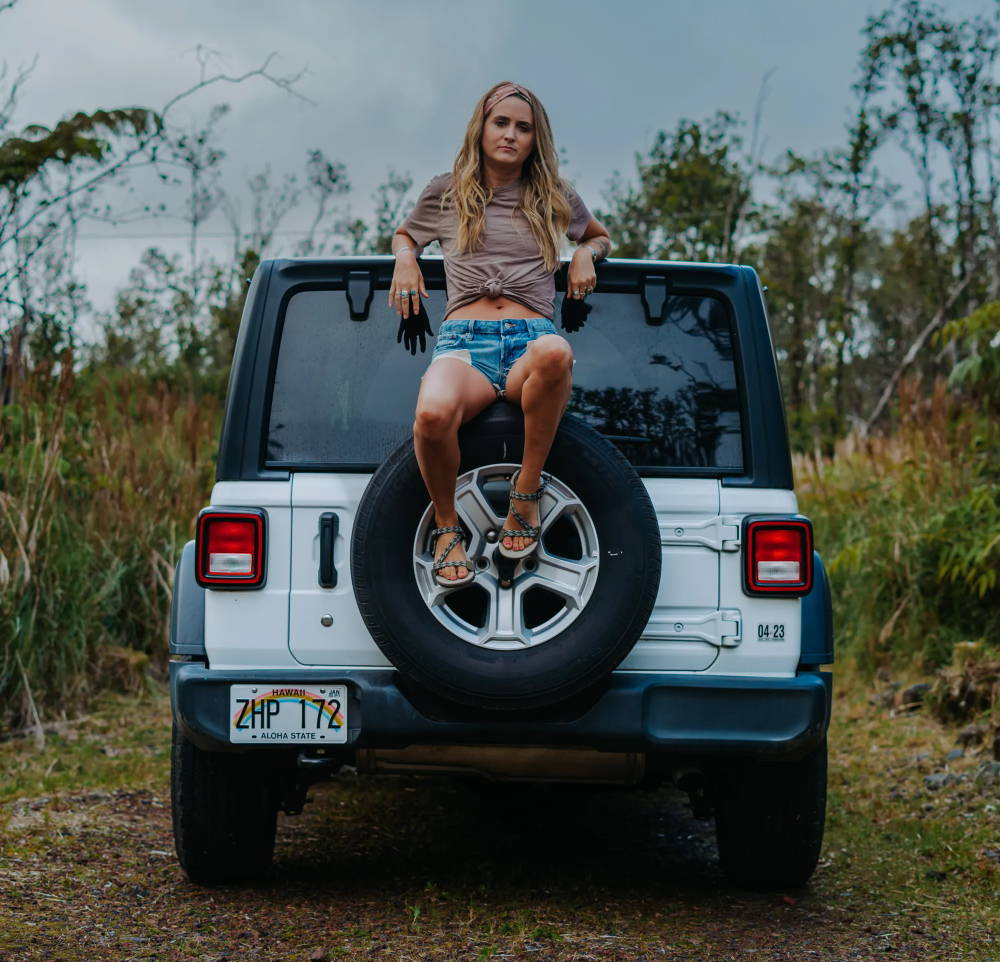 Viakix Acadia Hiking Sandal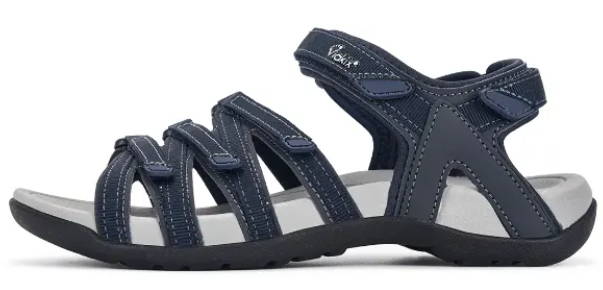 This stylish women's hiking sandal from Viakix combines comfort with a high level of durability. It uses a super soft EVA insole that feels like the surface of a yoga mat. The insole also has excellent arch support and a textured surface, which makes this sandal a real pleasure to walk in. These sandals also have 5 adjustable straps to ensure a highly customizable fit.  
The Acadia's thick midsole provides plenty of shock absorption and heel protection, and comes with Viakix's proprietary shank stabilizer. The skid-resistant rubber outsole is quite grippy and works well over a variety of surfaces. These sandals use a clever hook-and-loop closure on the upper, which makes them simple to take on or off.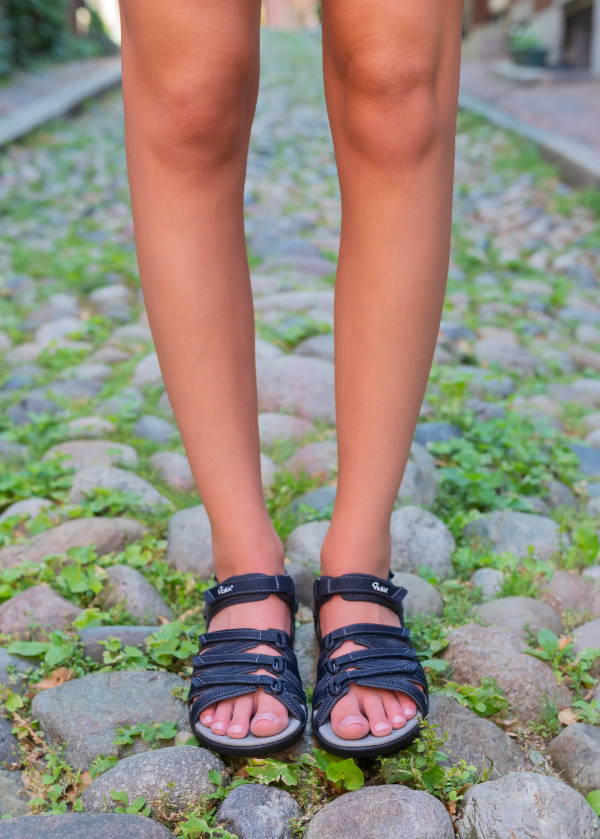 Viakix Siena Sports Sandal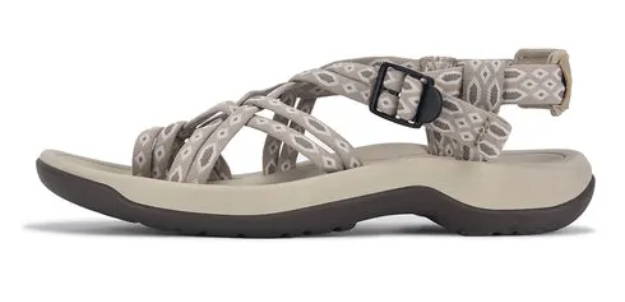 The Siena Sports Sandals are one of the latest additions to Viakix's highly versatile and functional range of walking and hiking sandals. Equipped with a shank stabilizer, these sandals will provide you with great traction so that you can hike and walk anywhere even on rough terrain. Dreaming of a mountain or jungle adventure? These shoes will keep you comfortable while allowing you to make the most of your adventures without having to worry about pain. Designed to provide maximum comfort, these shoes also come with an EVA foam midsole which offers extra cushioning. The added support means higher shock absorption and less stress on your joints or bones. If you have high arches or suffer foot conditions such as plantar fasciitis, these shoes are the perfect fit! They'll help alleviate pain and prevent the condition from further developing.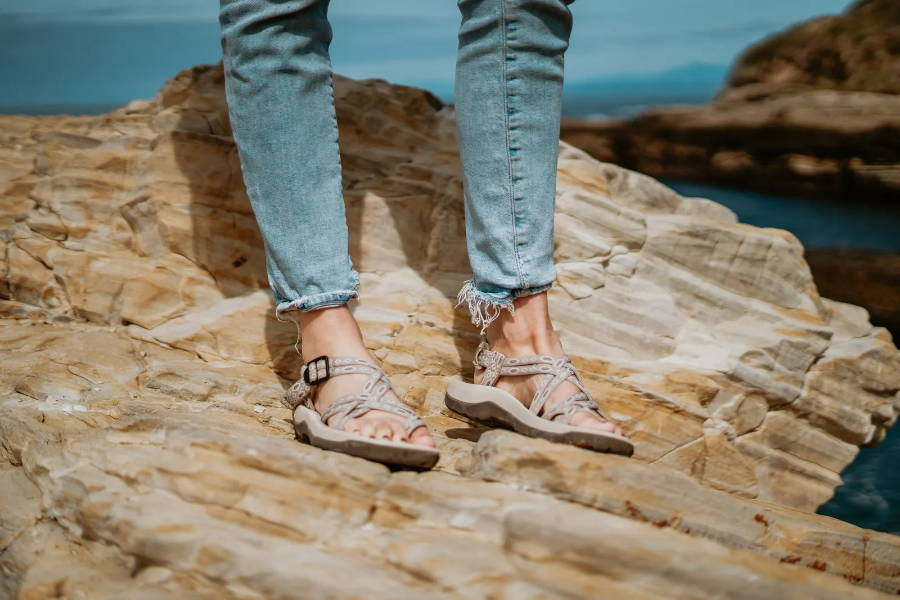 Finding the Best Women's Hiking Sandals for Your Needs
As always, choosing the perfect shoe for you can take some time, dedication and effort as we've all got different types of feet and potentially uniquely specific conditions. However, we have done most of the groundwork for you to help you better navigate the sports-sandal market. Through this article,we hope you will find that sandal that will cater to your specific needs, whether you are an avid traveler, a driven adventurer or simply enjoy walking in the city. Therefore, you can rest assured that at least one of our top picks is right for you.
We do hope you enjoyed this article and found it helpful and informative. If you are in the market for a great pair of sandals to hike in, make sure to check out one of our sandal picks!
Thanks for reading!
If you are interested check out this short video on hiking:  
Reviews (1 comment)
Collection 2019
Sale 70% Off
Title for image