Cute Sandals With Arch Support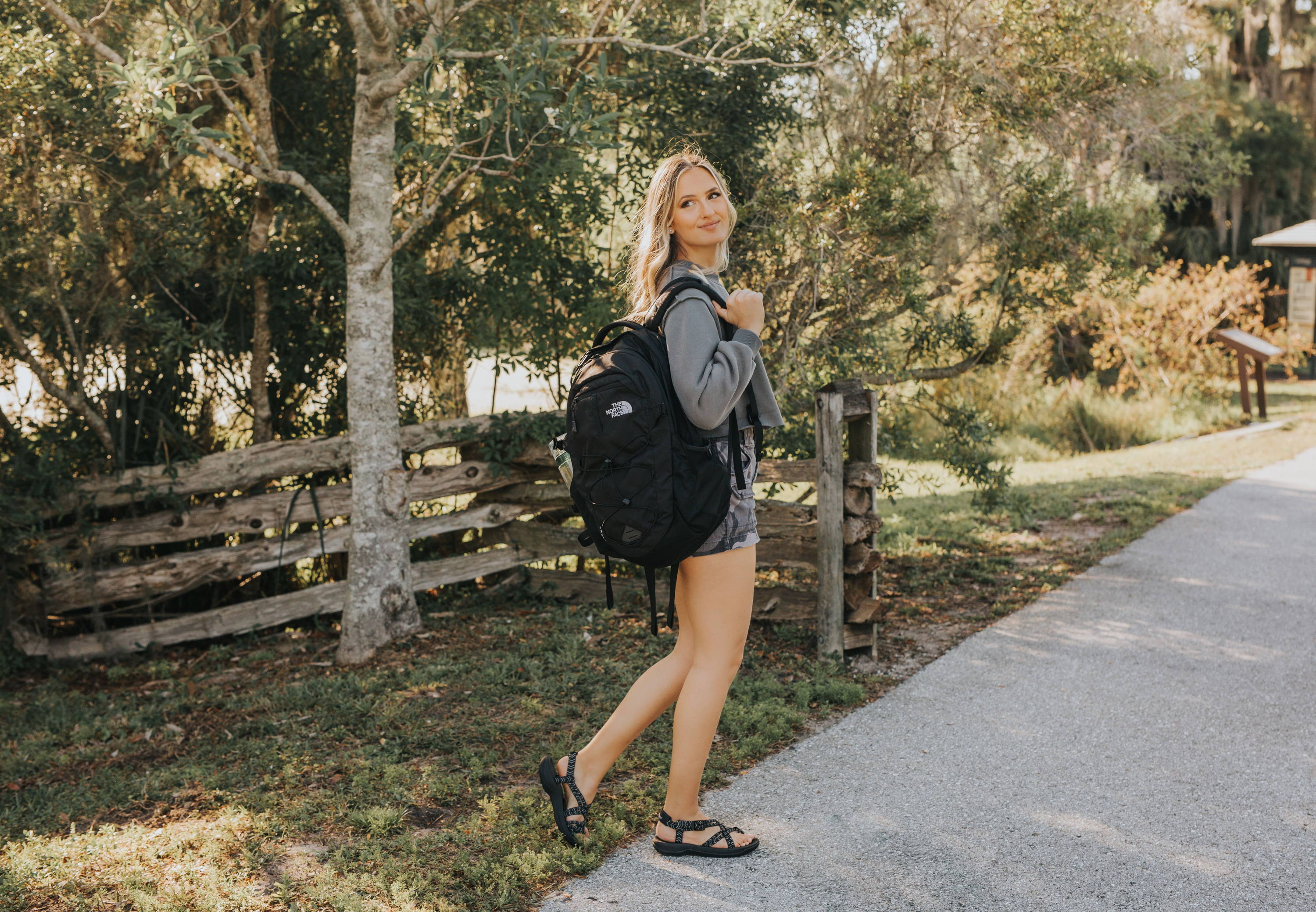 Choosing the right sandal can have a major impact on your comfort when you are wearing them. If you have flat feet, you will not be comfortable in a sandal with a lot of arch support, and if you have high arches, flat sandals will hurt your feet. Many sandals are made with a lack of arch support, and this can make it tough for those with high arches to be comfortable.
If you have been struggling to find a sandal that supports your high arches, you are not alone! Only 20% of the population have high arches in their feet, which means that many shoemakers do not design any of their shoes to fit your needs! This can be particularly hard on you since high arches require support to remain injury-free when you are hiking, running, or even standing for long periods of time.
This is where buying the right sandal will make all the difference! Let's take a look at some cute sandals with arch support.
High arches are also known as Cavus feet. This is technically a foot disorder but it is no longer being viewed as such and is instead being regarded as a possible arch shape for normal feet. While orthopedic experts may still treat high arches, there is less of a concerted effort among doctors to change high arches into flatter feet.
High arches are more likely to become problematic if you are wearing shoes that are not made for them. The abuse of walking without the right shoes on can add up over time and lead to foot conditions. It is most common for those with high arches to develop foot tilt due to a lack of support in their shoes.
Being able to prevent these long-term problems related to a lack of arch support for high arches is essential to the overall health and comfort of your feet. If you love being active and hiking and running, you need to make sure that you do not suffer through miles of walking in sandals that are not made for your high arches.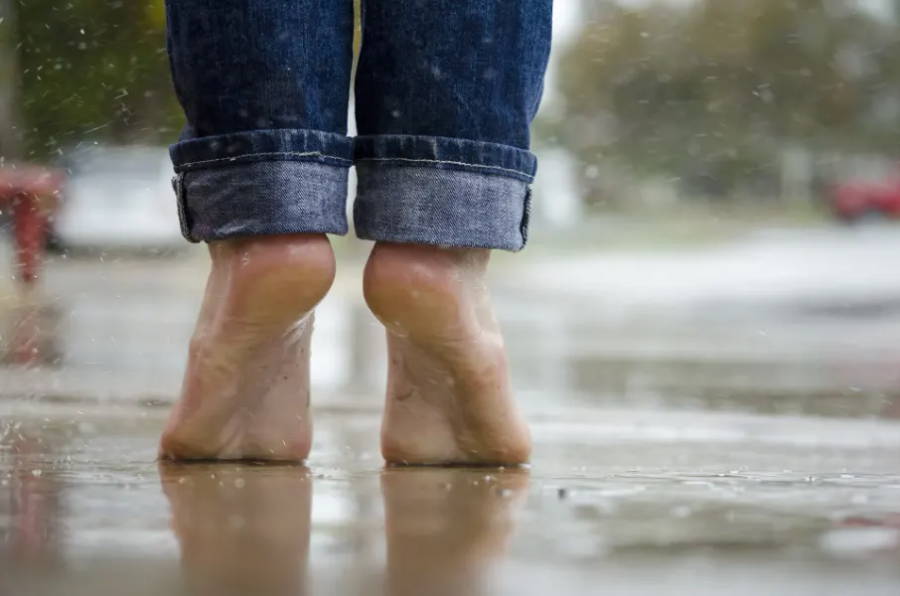 Cute Sandals With Arch Support

For anyone who has ever tried to find a shoe of any type for a unique fit requirement, you are probably aware of how limited your choices often are and how boring those sandals or shoes will probably look. This can be really depressing for people who love hiking and sport sandals and want to be able to wear these kinds of sandals just like everyone else.
Viakix knows that arch support in a sandal is essential to comfort and foot health for those with high arches or with wide feet, and we have blended the right amount of cute styling into our well-designed and durable sandals that stand up to all kinds of active lifestyle use. No more settling for a practical sandal that fits your feet but does not look very nice!
Thankfully for everyone with less common arch support needs, there are more and more attractive sandals on the market these days that will fit the shape of your feet!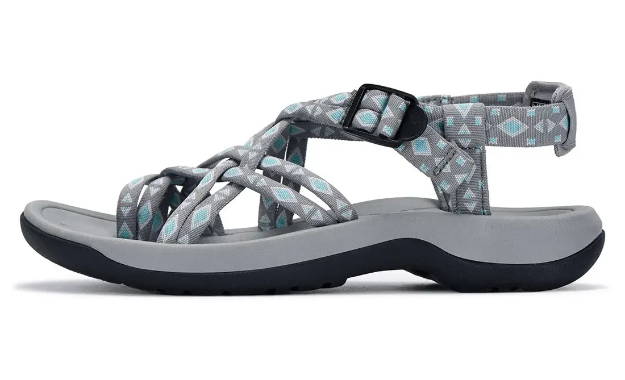 This is a great, versatile sandal that has a lot of included arch support. The best part about sport sandals is their lightweight feel that reminds you of a sneaker, but these sandals will also offer up superior footbed comfort and arch support. Combine this supportive design with comfortable straps that are highly adjustable, and you have a winner for high arch feet!
The unique design of the straps and fasteners in this sport sandal is perfect for high arches because they prevent rubbing and discomfort that can accompany strap position in many other sport sandals. The straps for the Siena match the shape of the footbed and are made for those with high arches who still want to wear sports sandals to go hiking, play sports, or just to run to the store.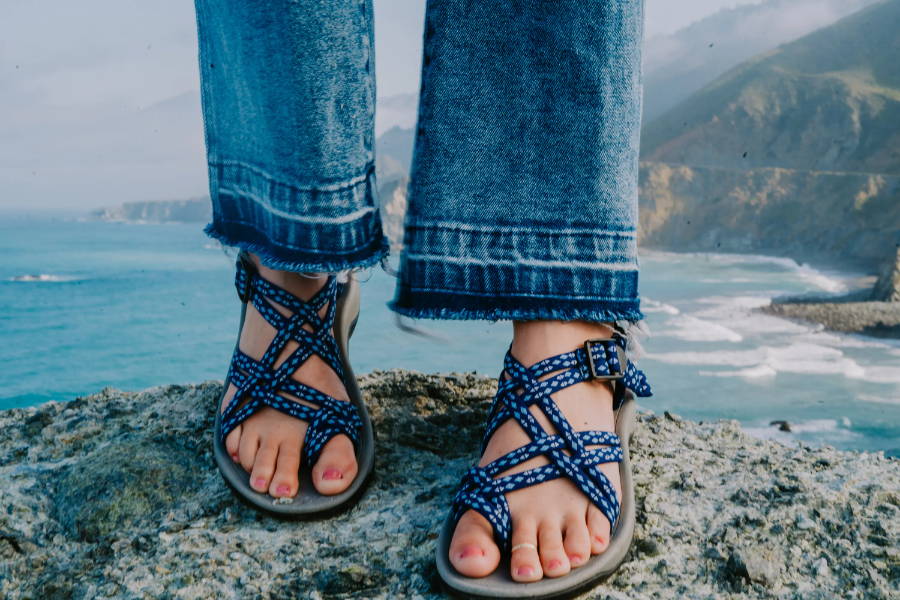 This is one of the best sandals that you can pick for high arch feet due to its shape and design, but also because they are really attractive! They come in various colors so that you can buy the right sandal to match any of your favorite clothing items. The customized fit offered by the unique straps is made even better by the fact that they are cute, stylish, and fun!
This is one of the most comfortable sandals that we make and it is also designed to fit the needs of those with high arches. This is a truly athletic sandal and it will cradle all of the contours of your foot during walking, hiking, or adventuring. The thick EVA foam midsole protects your feet from challenging terrain and wear and tear while the soft straps prevent blisters or pinching.
These are great sandals for those with high arches due to their adjustable strap at the ankle. Usually, the crisscross strap design could lead to ankle pinching or incorrect strap placement on the top of feet with high arches, but the clever design features of the Acadia straps prevent this from being an issue. I love these walking sandals because of their ankle strap, cushioning, and tractions. Whenever I go hiking, I don't have to worry about foot pain or slipping. All I have to do is grab a pair of my Viakix sandals and hit the road!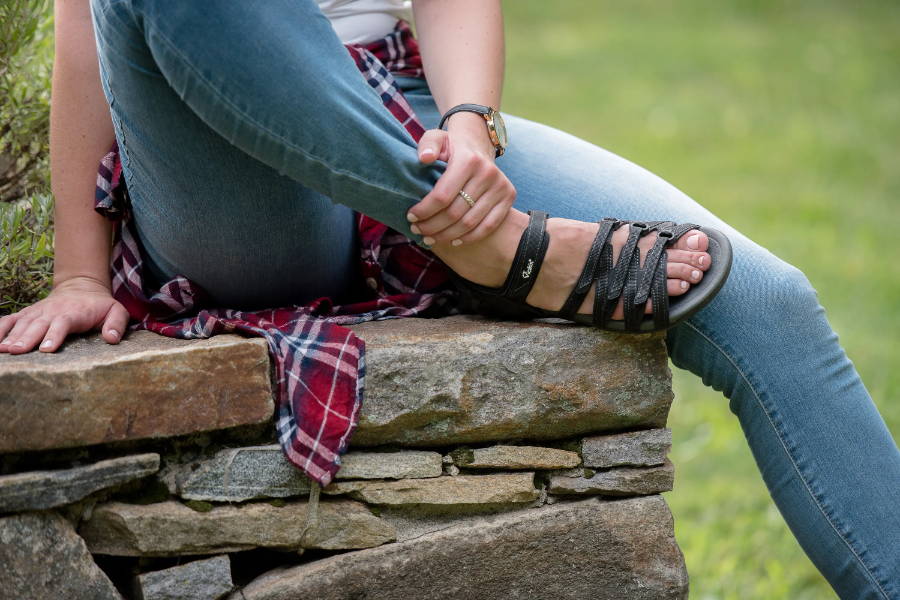 You will love how durable and comfortable the Acadia is, but you will also love how fun the styling is. Durable hiking sandals are often made more for function than for looks, but the Acadia does not sacrifice styling for durability. You will be able to stay comfortable and walk for miles but look great while you are doing it when you choose the Acadia!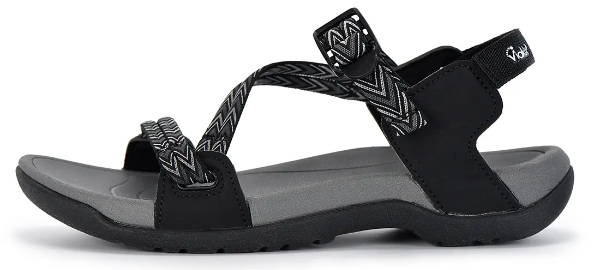 This is one of the best sandals that you can buy if you have high arches. Between the soft and very adjustable straps that wrap over the top of your foot and the comfortable and cleverly designed footbed that will conform to your foot, this is a great sandal for people with high arches. Best of all, if you have wide feet as well as high arches, this is the perfect sandal to fit your needs in both ways!
Just like other Viakix sandals, the Sloane comes with an EVA foam midsole that makes it comfortable for long periods of wear and the highly adjustable straps make sure that you will never get blisters or be unable to make the straps fit the way that you want. This is one of the best sandals in the Viakix lineup for custom fit and that comfortable right out-of-the-box feeling!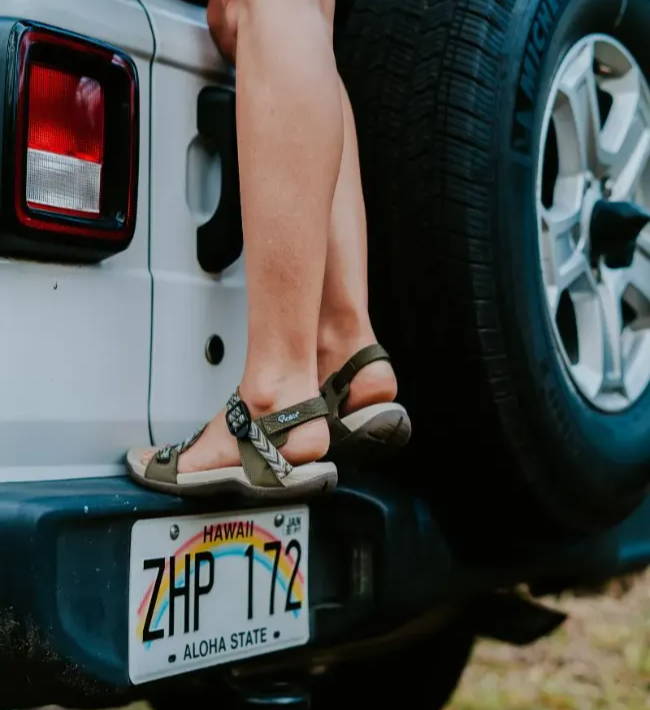 The Sloane was designed to be super adjustable while also being very durable for hiking and watersports use. You will be so happy that you invested in this sandal if you have gotten tired of hiking sandals that are just not comfortable or sandals that fit but are not attractive. This sandal is cute enough to wear with a sundress but strong enough to hold up to hiking and other active lifestyle needs. I love wearing these sandals because of how much protection they give my feet. With so many options out there, I know I'm wearing the best possible shoe for my arches. Truthfully, I never have to think about footwear again, especially when I travel.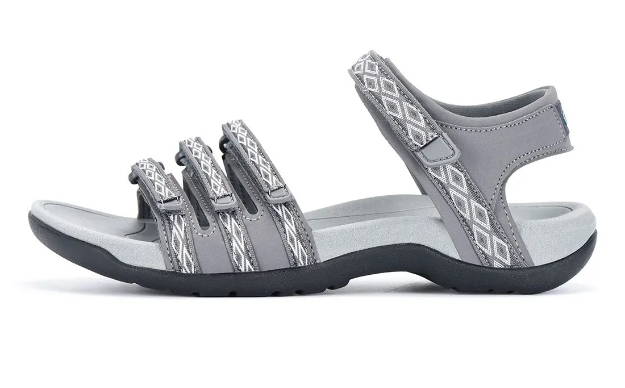 The Napali sandal is a great fit for those who enjoy versatile functionality in their sandals. This sandal has the same customizable straps that Viakix is known for but it also has excellent arch support built into the footbed. This is one of the most comfortable sandals you can buy for your high arches and they will hold up to the test of hiking, athletic use, and many other active endeavors.
This is one of the cutest sandals in the Viakix line up and you will be able to wear these sandals on a hike in the morning and then out to dinner with your favorite dress at night. This is a great active vacation sandal and is perfect for packing in your suitcase to take care of beach day trips as well as dinners out.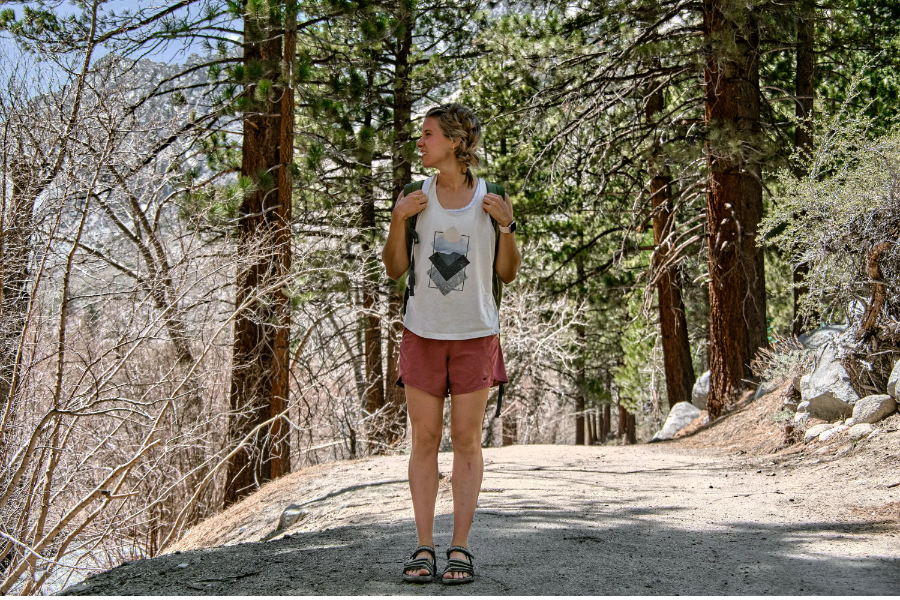 If you prefer a sandal that does not use the crisscross strap arrangement, this is the right sandal for your needs. The simple closure style makes this sandal easy to take on and off as the need arises and you will love how simple the design is. Back this up with great color choices, and you have the perfect high arch sandal for your favorite activities that will match your favorite outfits.

The Cortona Sandal is lightweight, comfortable and offers fully adjustable straps in every part of the sandal. You will get access to a soft and comfortable EVA midsole and the toe box is perfect for any size foot. The soft heel webbing can be adjusted readily for a customized and supportive fit.
The Cortona is the perfect sandal for your sports activity needs as well as just walking around on errands. There are not many sports sandals out there that are this adjustable and comfortable. On top of all of these benefits, these are really cute sandals that will go with any outfit.
Sandals With Arch Support Are a Must if You Have High Arches

You should not plan to buy just any old sandals when you have high arches. Taking the time to find the right, high-quality sandal to support your high arches is essential for your health as well as your comfort. Don't settle for clunky-looking sandals that are not comfortable or supportive enough for your high arch needs.
As sandals are becoming more and more focused on comfort and styling for all kinds of foot shapes and needs, you should plan on finding the perfect sandal that is a blend of cute styling and well-constructed design. No more struggling with sandals that don't fit your high arches or that hurt your feet!
Frequently Asked Questions
How do these sandals compare to others in terms of arch support?
Our Viakix sandals are ideal when it comes to arch support. Our sandals have a deep heel cup, ample arch support, and an ankle strap which provides ankle support. All of this combined reduces foot fatigue and discomfort, which is important when you're standing on your feet all day or going on long hikes. Our footbed is lined with soft, supportive cushioning material which reduces pressure on your feet. Your feet are just as important as everything else on your body, so it's important to take good care of them. Having good arch support will prevent bunions, heel pain, plantar fasciitis, and injuries of your toes in the long run.
How much arch support do they provide?
Arch support is a huge factor when it comes to comfort. If you're wearing shoes without ample arch support, you might feel uncomfortable the entire day. It can really affect your experience walking through a city or hiking in the mountains. No one wants painful feet! Sandals with higher arches are typically more supportive than sandals without. It depends on the materials used and the way they're built. Everyone needs supportive sandals and flip flops, which is where we come in.
How do they feel when you wear them?
Wearing sandals with arch support provide ample comfort and protection for your feet. They should feel supportive and comfortable, snug, secure, and with ample space. Our sandals have all of this, plus added flexibility and cushioning. We have both narrow width and wide with sandals. They all come in trendy and chic styles for every season, from summer to winter.
Collection 2019
Sale 70% Off
Title for image