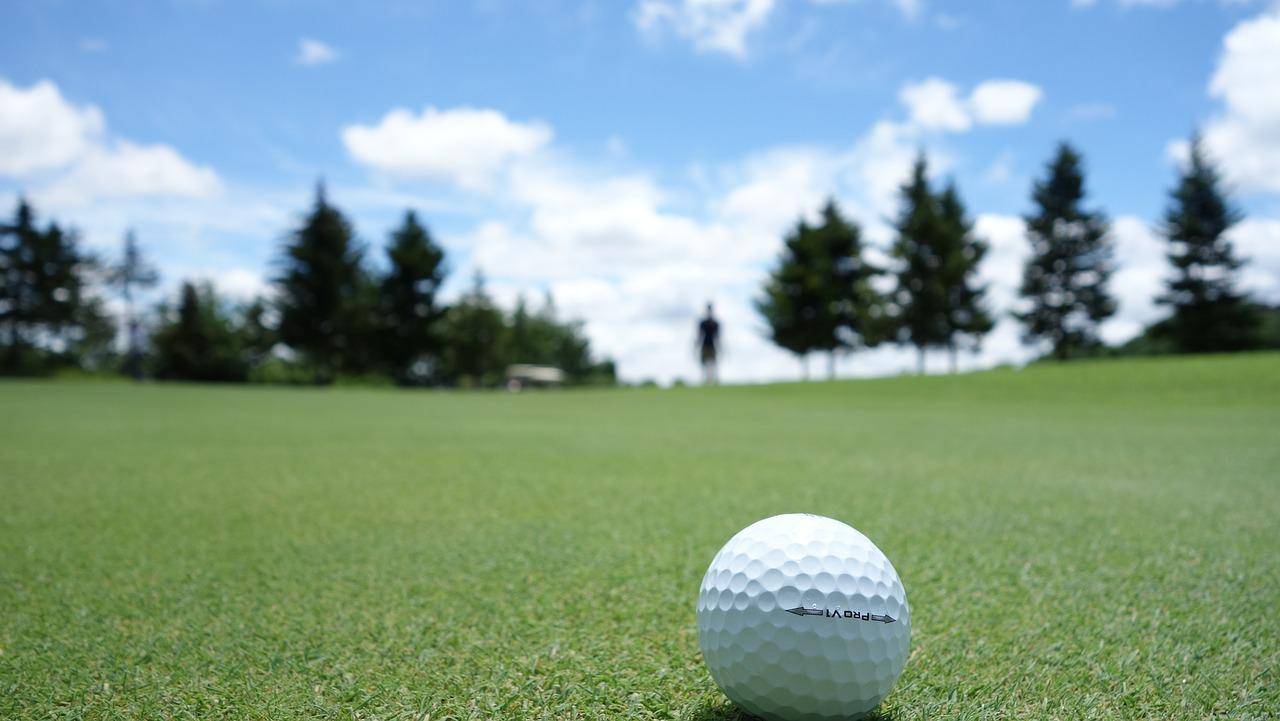 Sandals are perfect for all kinds of activities and golf is just one of the many activities that can be more fun and comfortable with sandals. Many people love to golf when it is warm out, and having hot and sweaty feet is no fun! If you love golfing but hate having to wear hot shoes to take part in this activity, you need to invest in some comfortable golfing sandals.
Golfing sandals are not flip flops and you will need to have the right kind of sandals to keep your feet secure and comfortable as you walk the course. Just like with other kinds of activities that involve a lot of walking and some rough terrain,  the fit and sizing, and design of your golfing sandals matters greatly for your overall comfort. There's nothing worse than trying to golf with sore feet. When I golf, I make wearing comfortable shoes a priority.
If you are ready to learn more about the ways that golf sandals can improve your golfing experience, read on for more information!
Features of Good Golf Sandals

Golfing sandals can come in many shapes and sizes and what is right for you might not be right for someone else. If you have never invested in any kind of golfing shoe, you might not be sure what you need to look for when you are shopping for a golfing sandal. There are some basic features that you will need to consider no matter what kind of golfing sandal you are contemplating buying to be sure that these sandals will take care of your needs when you are on the course.
The features of this list will get you started on your journey to find the right golfing sandal and you will find that without most of the items on this list, your feet will not feel very good when you are golfing a round. Whether you are planning to walk or just ride on the golf cart, you need the right sandals for your all-day golfing comfort.
Having hot feet is just not fun. No one likes hot and sticky feet and shoes and sandals alike can cause this problem if they are not made of the right materials. You should always make sure that your sandals are not going to be made of rubber or other synthetics that will make your feet hot and sweaty.
Preventing moisture from building up in your shoes will keep you from getting blisters and rubs on your feet while also increasing your comfort. Breathable materials are quite common for many sandals these days and you can find that your golfing sandals can allow air flow just like a breathable shoe would.
Grip is Essential for Golf Sandals
Make sure that any golf sandal that you are contemplating will have a lot of traction offered by the footbed as well as the sole itself. You want to be sure that you are not going to slip and fall as you walk the course and you need to be sure that your feet will stay planted when you swing at the ball.
Look for grippy soles that will allow your feet to stay comfortably centered inside your sandal. You should never feel like your sandal or the sole will not allow you to be comfortable and secure when walking on grass that might be wet or when navigating sand traps. There is nothing more uncomfortable or less beneficial than a sandal that will not allow you to keep your footing when you need it and you should make sure that you never settle for slippery sandals.
No matter what kind of walking activity that you have planned, you should always pick a sandal that is going to offer comfortable straps that will not slip or slide on your feet and create rubs. You should always avoid straps that have limited adjustments as well as strong Velcro as these issues can lead to all kinds of discomfort over the course of the day.
Comfortable and waterproof straps are available on golfing sandals and you should never settle for a golfing sandal that does not offer you the chance to make the straps fit perfectly for your needs while also being comfortable against your skin.
A Supportive Sandal Footbed is Best for Golfing
The footbed of your sandal is just as important as the sole and the straps. You should always make sure that the sandals that you pick for golfing offer enough arch and heel support and that you will not find that your feet do not stay centered in the sandal.
Making sure that the footbed of the sandal that you are thinking of buying will cradle your foot is a big part of being sure that your feet are taken care of by your sandals while you walk the course and hit balls down the fairway.
The midsole of a sandal is often where the fit becomes less than ideal. You should always look for sandals that will take care of your entire foot's fitting needs and not just care for your toes or your heels. This is why a midsole that is well-designed matters so much.
There is nothing more uncomfortable than trying to place your feet in a stable position on the ground as you are golfing and having them slip and slide around as you are trying to swing at the ball. You should always make sure that your golfing sandals will cradle and care for your entire foot and not just a small part of it.
Quality golfing sandals will allow you to adjust the straps and other fit features to make sure that you can get the right comfortable fit no matter what your needs are. You will never be able to make a sandal comfortable that is not adjustable enough for your needs.
Always make sure that you are looking at the adjustments that are offered for the sandal that you are thinking of choosing. Being able to customize your overall sandal fit through adjustments and strap features is essential to being able to walk all day and golf all day in your sandal of choice. Be wary of any one-size-fits-all marketing as this will likely not be a good fit for anyone, including you.
The Best Sandals for Golf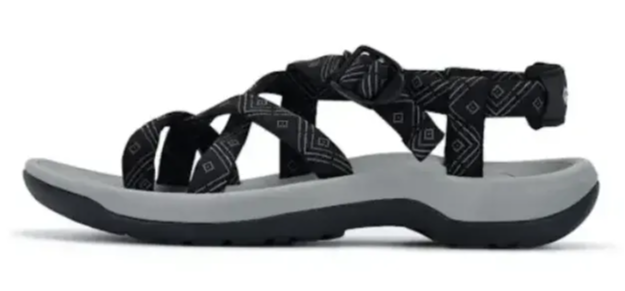 This is a great sport sandal that will take care of all of your outdoor walking needs. From hiking to biking, to golfing, this is a great sandal to choose from for your outdoor adventure needs. The EVA midsole will keep your feet comfortable and secure in this sandal and the soft and adjustable straps will hold your feet in place without risk of blisters or other issues.
The Cortona sandal is highly adjustable which means that you can make sure your sandals fit perfectly no matter what kind of adjustments you prefer. You will love that this sandal is water-resistant and that it offers the best kind of designs and other styling choices to make it stylish as well as functional. The ankle adjustments in particular are perfect on this sandal for any fitting needs that you might have.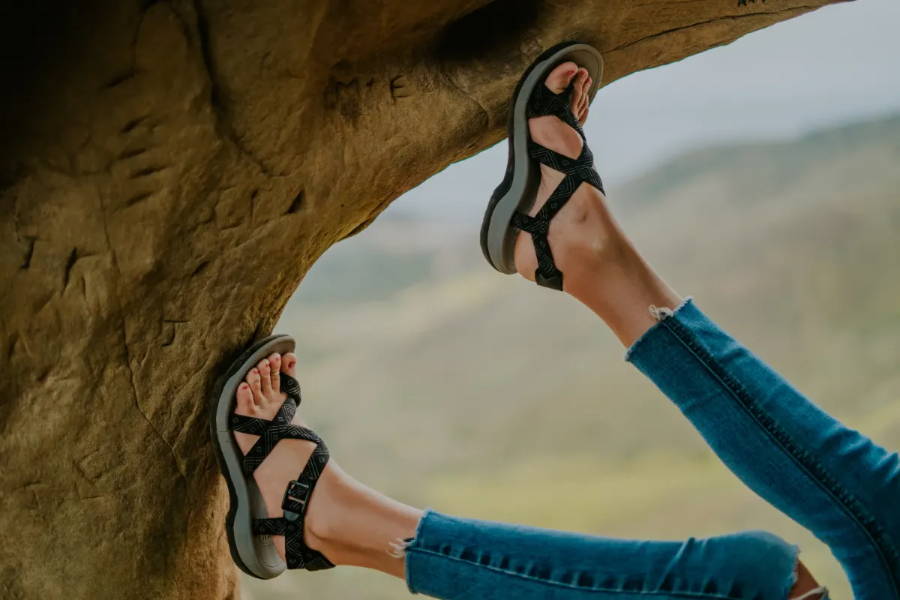 Being comfortable all day while you golf and being able to pick a styling choice that makes your sandals look as good as they feel can be big benefits for this sandal for your golfing needs. You will never have been too comfortable golfing as when you are wearing the Cortona.
The Acadia Hiking Sandal Makes a Great Golfing Sandal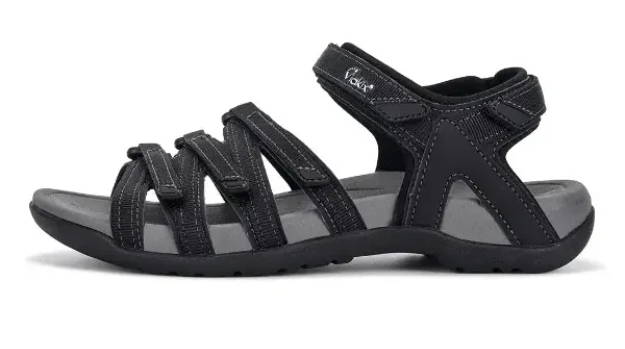 This attractive sandal is both comfortable and very supportive. You will love this athletic sandal with its hook and loop straps that make sure that your foot and your ankle will be very comfortable as you golf and swing at the ball. You will love the heel support and the solid and comfortable EVA midsole that will cradle your feet and keep them from slipping around in this sandal.
Because this sandal is made for high levels of activity, you will have no trouble walking along beside the golf cart all day if you want and you will be able to make all of the straps adjust to your every fitting needs. There is no better sandal for your activewear needs and you will love how much this sandal grips your foot and supports your soles.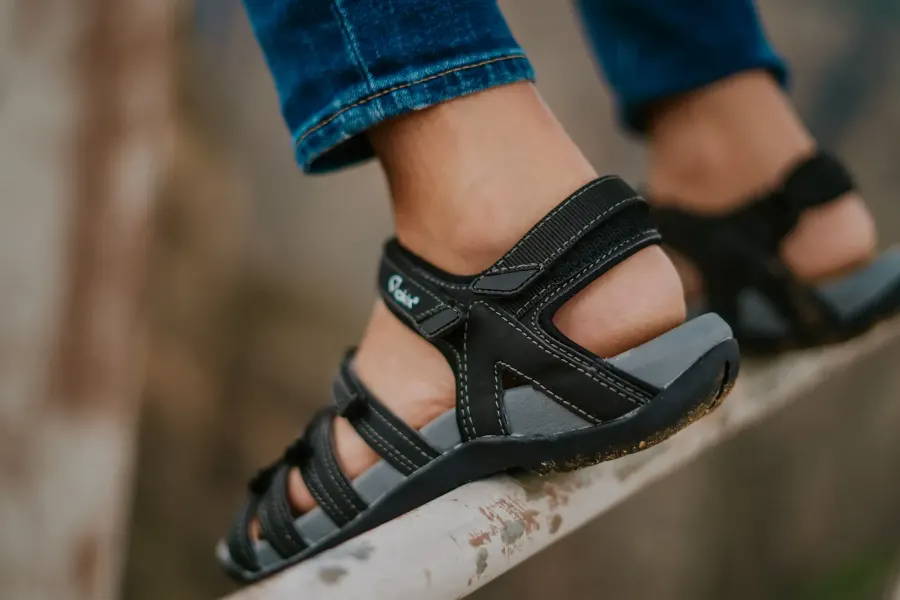 This is a great sandal to choose if you are wanting to be able to configure the fit of your golfing sandal down to the tiniest detail and you will love how comfortable these sandals are right out of the box! This is a great sandal for all your golfing and activewear needs.
This is a really great sandal if you want a fully-enclose sandal that is also fun and colorful. This golfing sandal walks the line between sneaker and sandal carefully and gives you the best of both worlds. This is a great sandal for overall support and comfort and the adjustments are easy for an ideal fit and form to your foot.
The bright colors and fun styling are an added benefit that you will love about this sandal as well! This is a great choice if you want the support of a golf shoe without the discomfort and heat of wearing a fully enclosed shoe.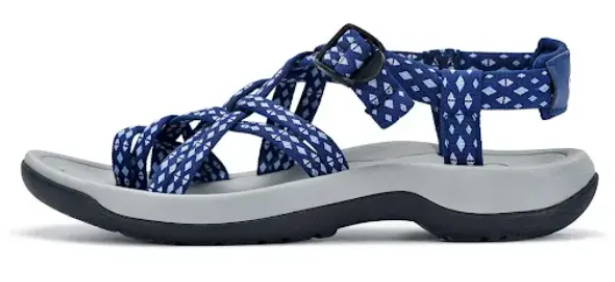 This is a great sport sandal that offers lightweight comfort that will keep your foot stable and prevent any issues that you might have navigating tough terrain on course. You can adjust the cleverly designed straps on this sandal in a multitude of ways, making this the easiest sandal to fit to your feet. You will love home comfortable and soft the straps are and the heel strap offers superior heel comfort for those with narrow or hard-to-fit heels.
This is an attractive sandal that looks great with anything that you might choose to wear and the EVA midsole will keep your feet comfortable even during hot weather or rainy weather. The soles of this sandal offer superior grip and stability for your walking and golfing needs and you will love how comfortable they are right out of the box.
This is a well-designed sandal that offers fit and functionality that not many sandals can impart to the person wearing them as well as pretty styling choices that look great. Wear these sandals onto the course and then pair them with your favorite skirt for dinner out the same day!
The Napali Hiking Sandal for Your Ideal Golf Game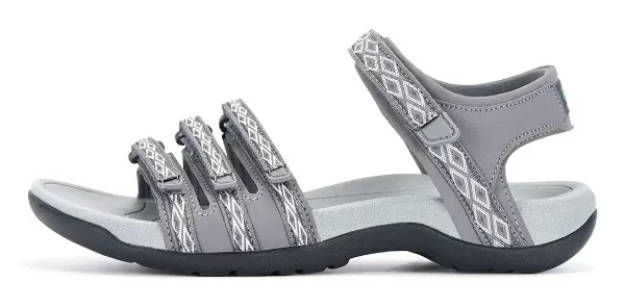 This well-designed sandal is made for those who want less in the way of straps and more comfort in their ankle support area. The soft ankle strap covers more territory and offers lots of ankle stability. At the same time, you get to be freed of criss-cross straps that might not be your favorite style and you will have an easy three-strap adjustment over the top of your foot. This is one of my favorite parts of the sandal. Whenever I'm on the golf course, I love knowing I can adjust my sandal however I need. I don't have to worry about tournaments as much as I used to, since I know my feet are fully taken care of. Maybe I'll end up in the championship one day!
This is a really stable sandal that will keep your foot level and comfortable while offering really great comfort and balance in the heel portion of the sandal. This is perfect for people who are not happy with traditional straps around their ankles and you like to have limited adjustments to make when they put on a pair of sandals.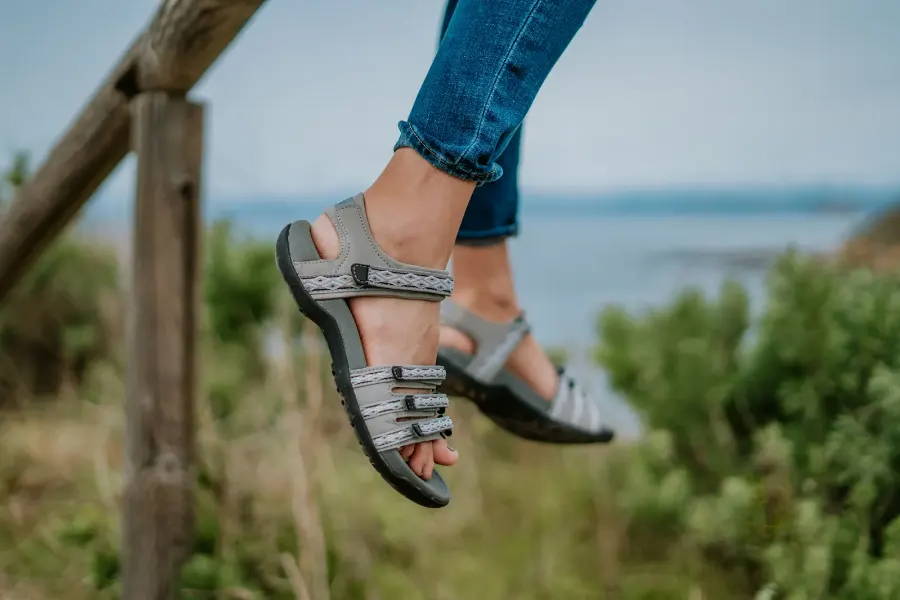 You will love the comfort of the EVA midsole and the easy fitting process that makes these sandals seem like they were custom-made for your needs. Take them out of the box, put them on, and head out to golf a round. You will be comfortable right away in these sandals and they will hold up to many hours of walking and golfing at your local golf course. The other players might be slightly jealous!
These well-designed sandals offer a secure no-slip fit and a simple design that is perfect for anyone who wants a minimalistic sandal that is still very comfortable. This is a really lightweight sandal that will offer you a no-slip grip on many surfaces as well as comfortable straps and a lot of additional adjustments for your overall fit needs.
You will love how comfortable these sandals are and they are perfect for very hot weather whether you are walking or hiking or golfing in the great outdoors. They also pair well with many different shirts and sunglasses. I don't have to worry about what I'm wearing on the golf course since I know my Viakix sandals pair well with any sort of apparel and clothing. We're expanding the variety of golf footwear.
Golfing Sandals Should be Durable and Comfortable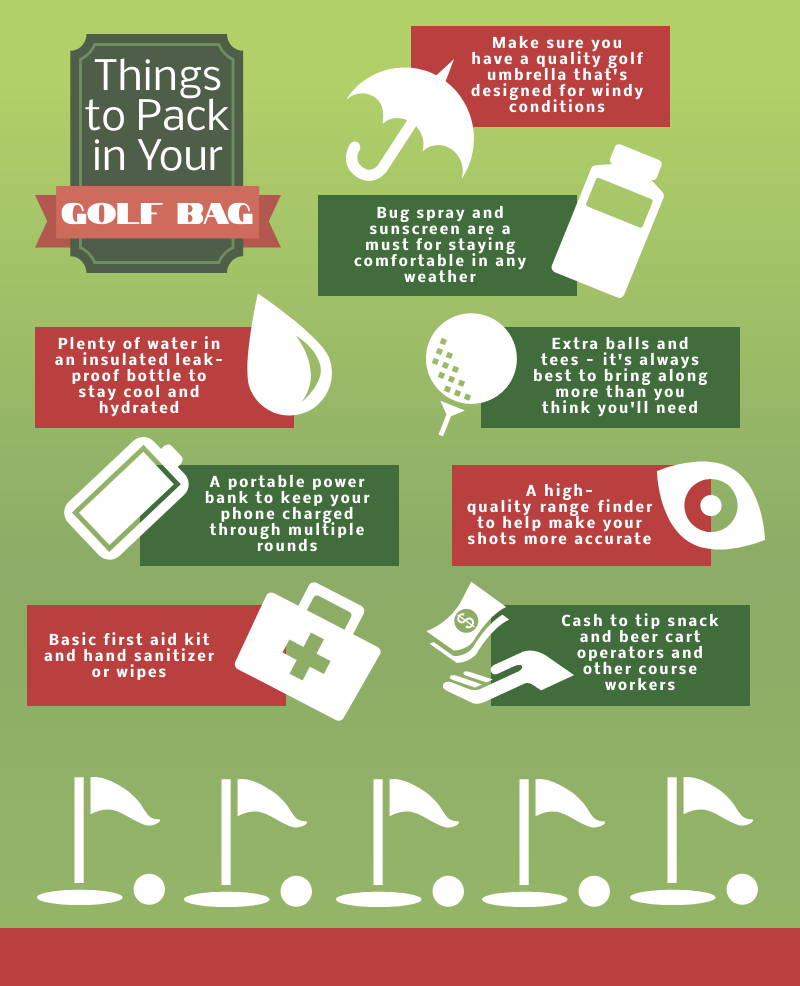 Golfing sandals are a great investment in your overall comfort when you are on the golf course and you will love how cool and comfortable your feet are when you are wearing them. Make sure that you get the right pair of golfing sandals to optimize your enjoyment of your golfing hours and you will wonder why you did not get golfing sandals sooner!
The sandals on this list offer superior fit and function and you will get the best of both worlds from their durable and balanced comfort that comes without the need for a fully enclosed shoe. There is nothing that is more comfortable and beneficial than a good solid pair of golfing sandals and the sandals on this list will make sure that you can golf in comfort every day.
If you are ready to get the best golfing sandal for your needs, pick from the sandals on this list and then head out to the course for a relaxing and comfortable day!
Frequently Asked Questions
How do women's sandals for golf differ from regular sandals?
There are many ways women's sandals for golf differ from regular sandals. Golfing sandals have more support and stability, which is important when you're playing the sport. They have ample traction, cushioning, and arch support, to reduce fatigue and foot strain. Your summer golf outings just got a lot more comfortable, whether you're playing casual golf or competative golf.
How do women's sandals for golf help improve your game?
Through support, cushioning, traction, and ankle support, women's golf sandals will improve your game. Poor performance may stem from improper footwear, so it's important to make proper footwear a priority. Any type of exercise needs proper footwear! It's the little details like this that matter.
What are the benefits of womens sandals for golf?
Every golfer needs a good pair of shoes. And just because you're wearing supportive golf shoes, doesn't mean you have to give up fashion, either. Benefits for women's golf sandals includes cushioning, which helps absorb the shock of each swing and reduce impact. Ankle support will prevent you from rolling your ankles, and traction will prevent you from slipping. All of these benefits combined will give you the perfect golf sandal! Whenever I wear my Viakix ladies golf sandals, I walk onto the golf course turf with a positive attitude. Let the games begin!
Collection 2019
Sale 70% Off
Title for image