Buying The Perfect Women's Footwear as a Gift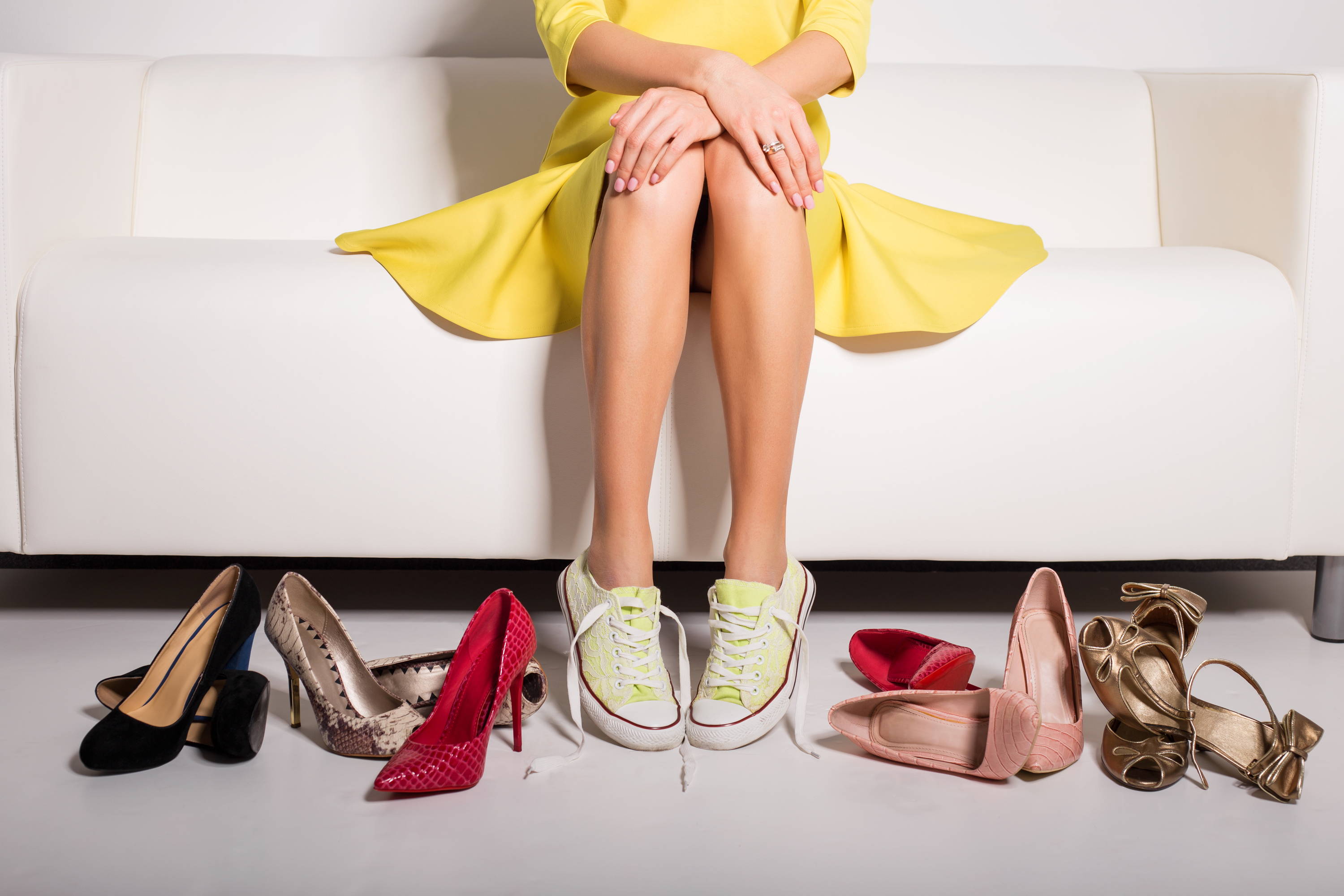 We independently research, review, and recommend shoes we know you'll love. We want you to find the absolute best pair – whether that's one of our shoes or a pair from another brand. Unlike other websites, if you buy a pair of shoes from another brand, we do not earn a commission. Happy Shopping!
With the holidays coming up, it's time to start thinking about buying gifts for loved ones. When choosing the perfect present, some of the best options are things that will last forever and that are also practical. Receiving thoughtful gifts that last a long time are way more memorable for me than gifts that are short-lived. Besides, since I'm such an avid hiker, any gift that has to do with hiking is perfect for me. Most of my friends are also avid hikers, so buying hiking accessories is easy for me.
If you're considering gifting a pair of shoes for someone special in your life this year, you might wonder how to even go about doing that, and still keep it a surprise. Don't worry, we've put together some helpful tips on buying the perfect footwear as a gift.
A Few Shopping Tips When Looking for the Perfect Women's Footwear
When you're in the market for a great gift, shoes can be the way to go. Though you need to do a few things first.
It's a good idea to take a peek at their current shoe collection as a gauge for their style. Are they always in sneakers or super trendy boots?
Try to do a little recon and get their shoe size. Maybe sneak a peek at a pair they have laying about, or bring it up in casual conversation not related to gift buying ideas. To give yourself the best hope of buying the right size the first time, look for shoes that advertise "true to fit" and confirm that is the case in the reviews.
Also, because every shoe company has a slightly different shoe size variation, if you're going for sandals, get ones that have easily adjustable straps. That way even if the fit is just a smidge off, the straps can be adjusted accordingly.
Alternatively, if you're really worried about buying the wrong style or size, you could always take the person shoe shopping and surprise them with the purchase. Act like it's just a casual day out window shopping, have them pick out their favorite pair, and then buy it for them. That is still a very nice surprise.
However, if you really want to keep it as a surprise, buy the shoes you think are best and make sure to give them a gift receipt in case they need to swap. Always make sure they are returnable. Even if they are technically the right size, they might not be very comfortable or the person's style. You can only do your best.
Have an idea of what color you want to go with. Try picking a common primary color that will go with everything. The only exception being your super wild and crazy friend who will wear the entire rainbow in one outfit. In that case, go nuts with fun and bright colors.
While you are doing your research, ask yourself some questions about the person's style preferences and lifestyle needs. Such as:
Do they have a very active lifestyle?

Are they more of a casual flip-flops kind of person?

Do they seem to prefer simple or more high fashion shoes?

Have they mentioned having narrow or wide feet in the past?

Are they more eco-minded and like things made out of recycled materials?

Have they mostly purchased shoes with leathers like suede or braided leather?
Let's say the giftee is super active and plays sports. If you are buying sports shoes, remember that not all activewear shoes are equal. Athletic shoes that are designed for running are not going to be the right shoe for hiking or other outdoor activities.
The same goes for boots or sandals. A casual pair of flip-flops isn't going to be ideal for your active friends in the summertime. And not all high-fashion boots are going to meet your super stylish friend's fashion needs.
These are all super important to think about ahead of time. It means that you'll need to put a bit more effort into the pre-gifting process, but we promise when you see the look on your loved one's face when they open the box, it'll be worth it.
The Samara Walking Sandal Is a Stylish Gift Choice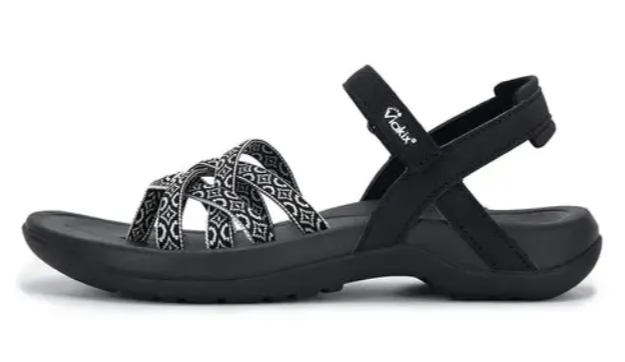 These walking sandals are absolutely at the top of our list for a fabulous gift. And that's not just us exaggerating; the Samara Walking Sandal was recognized by Expert World Travel as being one of the top three best walking sandals. When you consider their awesome design and stylish look, it's no wonder.
These sandals are perfect for your adventurous friend who loves to be outdoors in the warmer months. The durable rubber outsole is equipped with a support shank for superb stability and shock absorption to ease the stress and weight on their feet after an all-day hike. Based on my travel experience with these sandals, I find they're great for any terrain. It's hard for me to judge what sort of terrain I'll be walking or hiking on, so it only makes sense to have a sandal that's versatile. My best piece of advice for buying the perfect footwear as a gift is to buy a sandal that works for any sort of terrain. With limited luggage space, I have to be smart about what I pack, which is why these sandals are ideal.
The Samara also has excellent traction, so if they are more of a water sports fan they'll be safe from slips. That thick sole also protects the sensitive soles of their feet from any stray rocks that may try to penetrate through the bottom of the sandal.
A layer of EVA foam runs through the midsole, providing cushy support and making these sandals crazy comfortable even after hours on the go.
The Samara also has those elastic front straps we discussed earlier that will hug their feet for a snug fit and velcro ankle straps that are completely adjustable.
These shoes are ready for just about any terrain your loved ones can throw at them. Urban city streets or winding wilderness trails. Plus, they go with just about any outfit. Your giftee will be absolutely ecstatic to receive a pair of these sandals.
Nike React Phantom Run Flyknit 2 Premium Is a Great Gift For a Runner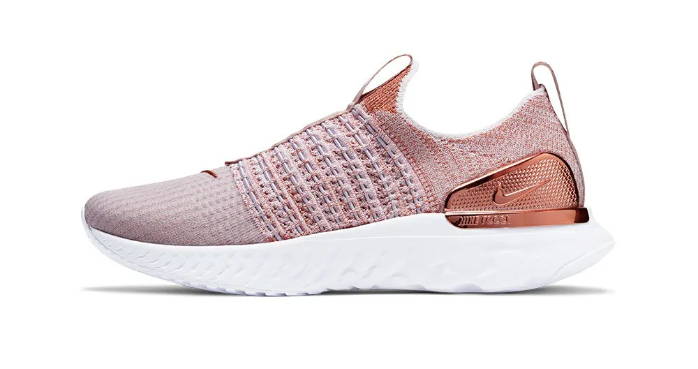 For the athlete in your life, these are a fantastic pair of running shoes. If you have an avid runner you are looking to buy for, look no further.
The Nike React Phantom Run Flyknit 2 is all about versatility. The shoe provides secure comfort that feels virtually non-existent on their feet. With the added foam in the midsole for extra cushioning, they will keep them comfortable as they run, walk or jog. Plus the metallic details are super fun.
Nike's Flywire technology uses an elastic design that combined with the soft Flyknit Loft upper provides a snug fit as they run. They are also designed to be extremely breathable and lightweight.
Nike's advanced React tech delivers a soft, yet responsive ride. Keeping their feet comfortable and contained for long hauls. It provides unbeatable support for the three different phases of a runner's stride. Flexibility at the point of toe push-off, a smooth ride at their mid-stance, and cushioning at impact.
With an increased thickness in the rubber at the outsole, these shoes will help deliver great traction for any terrain and long-lasting durability. They'll be enjoying these shoes for years to come.
Marc Fisher Zubin Bootie A Great Footwear Gift For The Businesswoman in Your Life
For the fashionista giftee, these boots are crazy stylish. With a squared-off toe and low heel, this pair of boots brings a subtle Western-influenced style to a contemporary leather boot. They are even featured in RealSimple's style section as a fabulously fashionable option.
The Marc Fisher line is inspired by culture, world travel, and style. The designer himself is known for saying "I make shoes women love to wear every day. I just want them to look down at their feet and smile." We know that's what you want for your loved ones as well!
With these boot's timeless classic style you can't go wrong. Choosing the brown suede that will flawlessly pair with any outfit and any occasion, your giftee will be positively delighted.
The Siena Sport Sandal, an Awesome Gift For Sporty Women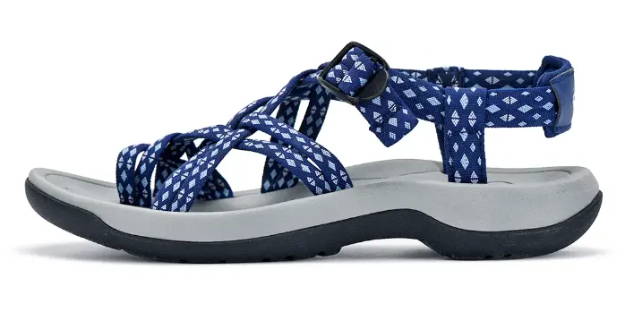 For your sporty friends, adventures into the great outdoors and beyond are what these sandals were made for. Whether they will be wearing them to the beach or on a woodland trail they are a stellar gift choice.
Made with a strong and durable sole, the Seina Sport Sandal's exceptional traction makes this pair a great choice for any outdoor activity. Outfitted with structural support shanks, which lessens the impact of each step, and an EVA foam midsole, you are guaranteed to be gifting unparalleled comfort and support. I love wearing these with hoodies and jackets. The sandals come in a variety of sizes, so it doesn't matter if your friend has a narrow-width or wide-width foot. They'll fit like Cindarella's sandals!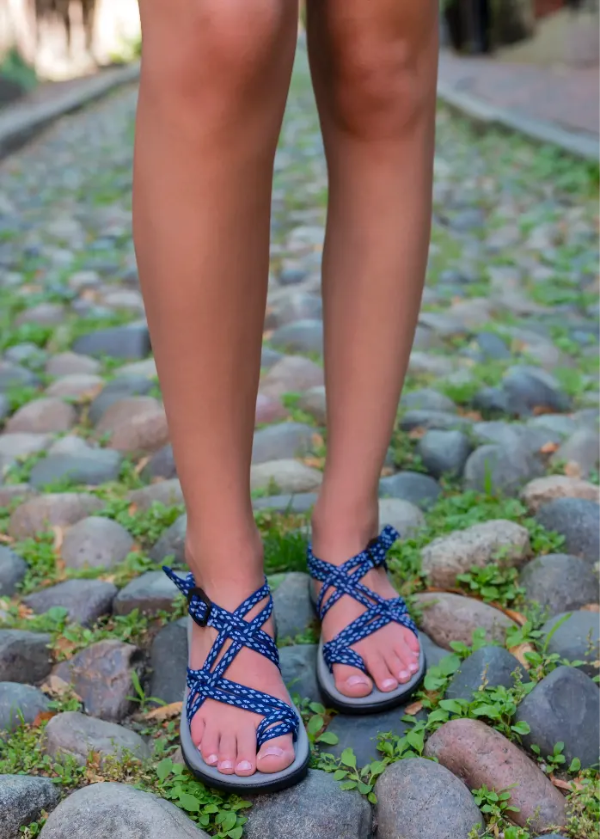 Viakix sandals are made to have fully adjustable straps all around allowing for a fully customizable fit. Which is a great feature when selecting a pair of shoes as a gift. There's nothing worse than when your feet are slipping and sliding around in your shoes creating blisters. You don't want that for your loved ones!
These crazy versatile sandals are totally up to any challenge. Does your loved one kayak? No problem. Do they love long treks through nature? They've got it covered. And the added bonus, they are super cute! Merging style and functionality perfectly.
Crown Vintage Rydel Mule, A Sophisticated Gift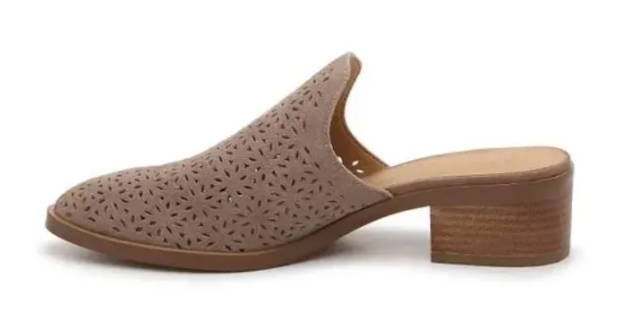 These shoes are for your more practically minded friends. They'll love slipping into a sophisticated look with these fashionable shoes. The Rydel Mule from Crown Vintage are styled with a loafer slip-on design for a classic and practical appeal. They easily pair with jeans, skirts, or dresses.
Made with a textured leather upper, a breathable fabric lining, and a comfortably cushioned footbed, these shoes have got all the bases covered. Featuring a stacked block heel that's just the right height and a durable outsole for long-lasting wear.
These fun and casual mules have a chic almond toe design that is very in style these days. Your loved one will be over the moon with a pair of these.
Vans Asher Slip-On Sneaker - A Great, Comfortable Footwear Gift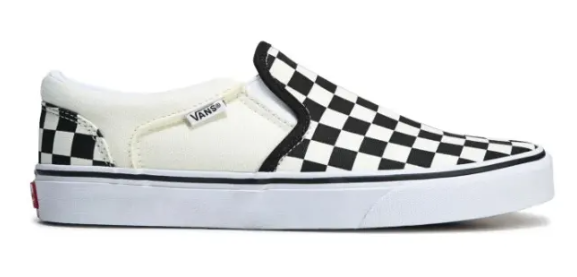 These sneakers are for your friends and family that are young at heart and have a more fun and funky style.  
They are perfect for the skate park, a casual day walking around downtown, or anywhere in between. Your giftee will enjoy slipping on these checkered print low-top skate shoes and show off their urban street style.
With Vans' signature waffle rubber sole, checkered canvas upper made from super soft material, and dual elastic gores for easy slip-on these shoes are a classic.
Featuring a well-cushioned footbed and Vulcanized rubber midsole they aren't just comfy, but durable as well.
These shoes will show off your giftee's laid back personality and style. Easily worn with just about anything, jeans, overalls, or even a wavy skirt, a pair of Vans is a unique choice, just like your loved one.
The Nepali Hiking Sandal, A Great Hiking Footwear Choice
All of the qualities that make the Nepali an outstanding choice for hiking, also make them a stellar choice for any outdoor excursion. These bad boys are all about the adventure and won't let the wearer down. The Viakix brand revolves around activewear, so there is no way you can go wrong with gifting these sandals to your active friends.
These sandals are a great option that is both breathable and waterproof. Designed to be quick-drying, there's no concern crossing a stream or trying to avoid that puddle. Perfect for your friends and family members that love water activities like canoeing or paddleboarding. Besides, gift cards are a thing of the past. I love showering my loved ones in gifts that I love myself. With so many brands out there, it might feel difficult to choose the best one. Rest assured, these sandals are the best!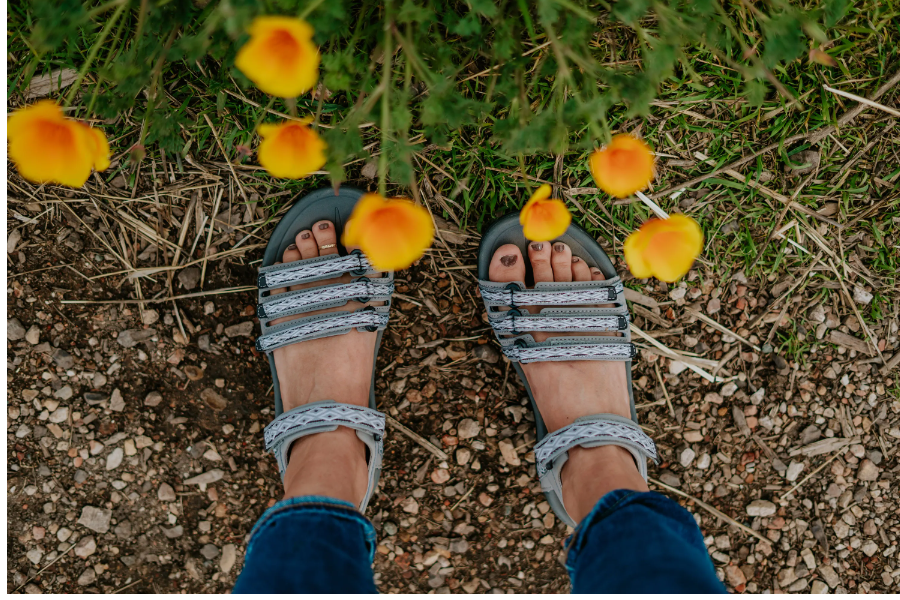 In addition, the comfort level here cannot be understated. The soles are made with a thick layer of EVA foam to cushion their feet and keep them in comfort all day.
Since they're designed for dry and wet environments, the Nepali have a great tread on their sturdy rubber soles that give them unparalleled traction. Throw in a support shank and you've got one incredibly well-built sandal.
BareTraps Rudy, A Trendy Footwear Gift for Women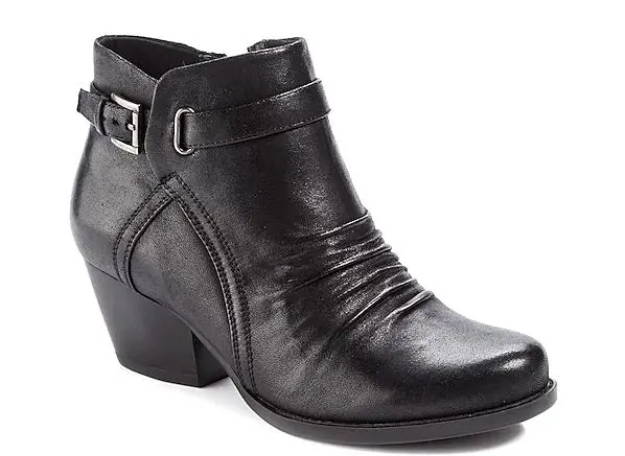 These are another fantastic selection for your trendy friends or family members. The Rudy collection from Baretraps has a sophisticated, yet simple design.
Their slightly stacked heel and cushioned insole provide a soothing stylish look and feel. The side buckle is easy to latch and adds a little extra flare. Designed with a lightweight and flexible outsole and discrete inside zipper, they are beyond comfortable and easy to slip off and on.
BareTraps is known for designing on-trend styles that not only look great but feel great too. Their shoes are created with all-day wear in mind and developed with thoughtful constructions for stability and cushioning. Making them a fantastic choice for a loved one that works all day on their feet but also wants to have the latest in great fashion.
Going with the brown leather option will certainly ensure that a pair of these shoes go with anything in your giftee's wardrobe.
Vionic Debbie Loafer, A Gift For Women Who Need Support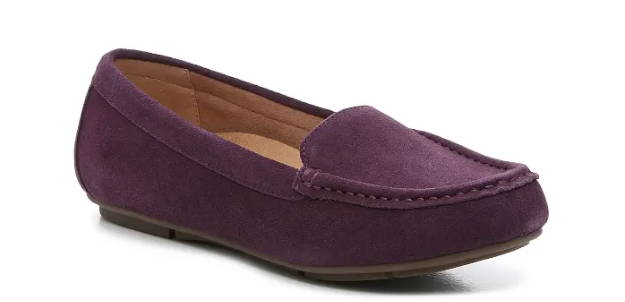 When you are looking for a gift for someone with special shoe needs, the Vionic line is always a wonderful choice. They are podiatrist-designed and provide fantastic support.
These slip-on loafers are a more casual take on the dress shoe, though they pair well with just about anything.
Designed with a contoured footbed that will conform to their arches like a natural footprint and built-in massaging nubs in the insole, this shoe is crazy comfortable.  
Featuring a durable rubber outsole and a podiatrist-designed synthetic midsole for maximum support.
Crafted in premium leather for a classy look, these loafers are perfect for the office or around the house. We're confident your giftee will enjoy wearing them no matter where they are.
The Acadia Hiking Sandal, A Gift That Has Unparalleled Performance
For those on your list that need stability and support, but don't like clunky hiking boots. These sandals are the perfect choice. The Acadia is versatile as all get out, delivering unparalleled performance with consistent comfort.
With five customizable straps for the perfect fit every time and a super heavy-duty sole, you can rest assured that your loved one will be comfy no matter what they are doing.
Having fantastic arch support is yet another big bonus to these sandals. As you can see, they have just the slightest heel to help with overall foot and ankle alignment. That puts this pair at the top of the list for pretty much every conceivable outdoor activity. They also pair well with all sorts of clothing and accessories. Whether your friend loves to head to the bar after a hike or go straight to the beach, these sandals will take them anywhere they need to go.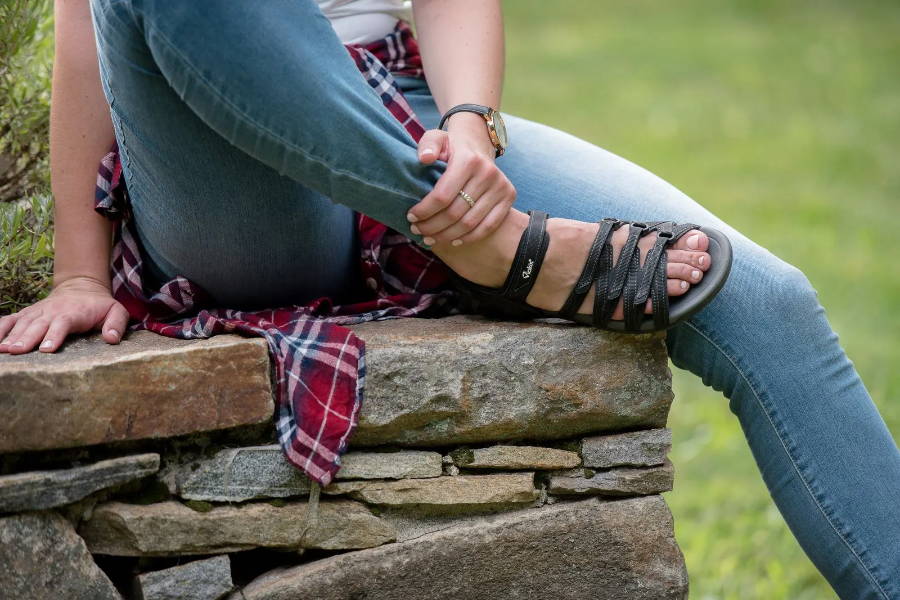 A hearty, long-lasting rubber sole with a built-in support shank provides all the traction and support they will need out on the walking trail or tackle that mountain.
A long day on the trail can be hard on their feet, which is why comfort is a must. Not a problem for these sandals, with a hefty layer of ergonomic EVA foam built into the sole, these sandals walk the perfect line between cushion and support.
Birkenstock Mayari Slip-On Sandal, A Great Gift For Someone Who Needs Stability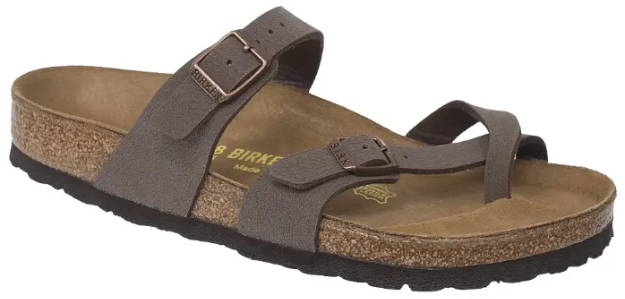 Everyone loves a good pair of Birkenstocks, and this pair is particularly cute and stylish. If the person you are buying for has owned Birks in the past, you can surprise them with this new look that they will surely love.
Featuring the familiar contoured footbed and cork sole this classic sandal never goes out of style. With Birkenstock's innovative Birkibuc synthetic upper, lightweight EVA midsole for shock absorption, and adjustable straps, these sandals are known for their endless comfort.
The magical cork footbed conforms to the shape of their foot and features a pronounced arch for fantastic support. Plus a deep heel cup adds to the support and stability. A roomy toe-box and cute little over the toe strap add to the coziness and look of these sandals.
Timberland Garrison Trail Hiking Boots, A Rugged Hiking Footwear Choice
For the hardcore adventurer in your life. Timberland is an industry leader in outdoor gear.
Designed with a waterproof leather upper and waterproof inner membrane, plus a rubber tip for climbing, your loved one can literally trek anywhere their little heart desires.
Built with an OrthoLite footbed for improved comfort and a super sturdy rubber sole with a tread that provides traction like no other, they are a great option.
The rounded toe has a reinforced rubber bumper for protection, plus a padded tongue and ankle collar for unbeatable comfort. Featuring compression-molded EVA midsoles also adds to the extreme level of cozy your loved one will feel when on the trial.
For your giftee that is concerned about products that are eco-friendly, these boots contain a minimum of 20 percent recycled material. Timberland's trademark ReBOTL fabric inner lining alone is made with at least fifty percent recycled plastic. That's sure to make your eco-conscious family member or friend very happy.
KEEN Whisper A Great Women's Footwear Choice For the Water Adventurer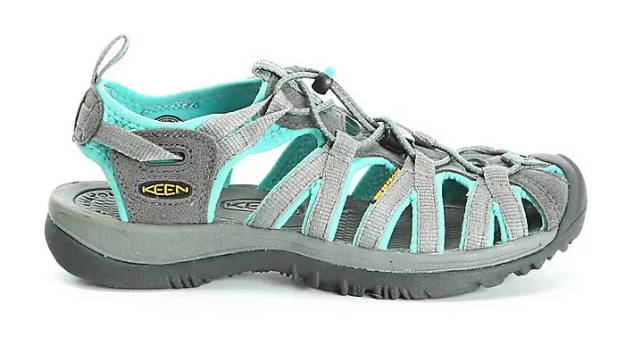 Looking for the right pair for your loved one that is more fish than human? These Keens are made for aquatic adventures. Kayaking, rafting, water skiing, hiking through a stream, it's all on the table.
With a thick durable rubber sole and closed-toe design, they are totally protected in every wet situation. No slipping on wet rocks or stubbed toes here. Featuring an elastic pull cord for a perfectly snug fit.
On their next tropical getaway, they'll be able to trek right on up to a gorgeous waterfall in Hawaii and jump right in. No need to fiddle with clunky hiking boots and socks. Keens are super quick-drying and have odor control technology to keep them smelling fresh after splashing around all day. Not to mention they pair nicely with pretty much all outdoor wear.
Just make sure you emphasize the tropical destination vacation is not included in the gift!
The Cortona Sport Sandal, A Cute, Customizable Women's Footwear Gift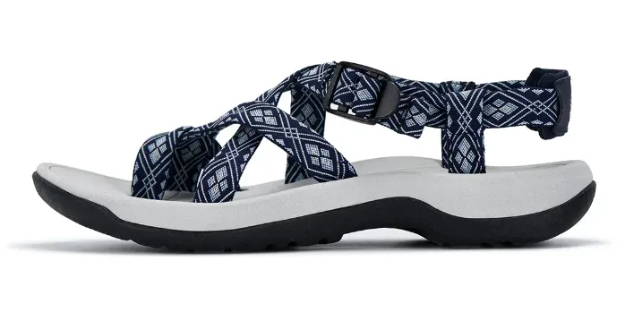 Designed with high performance in mind, while still being super cute and stylish, the Cortona sandal is a top pick all around for everyone on your list.
They can wear these puppies on a long camping trip or a leisurely evening stroll with the dog around the neighborhood. Their delightful fit and feel are versatile beyond compare.
These sandals are undoubtedly made for any outdoor walking adventure you can throw at them. If your giftee is out for an all-day trek, or an afternoon taking in the local botanical gardens, this pair of sandals are a great option.
With sturdy webbing that stretches across the front of the foot and adjusts around the ankle, these sandals promise a custom fit. Again, ideal when purchasing for others. The soft and stretchy strap material conforms to their feet perfectly. These sandals have the best feature combo of cushy straps that are also customizable, providing maximum support and comfort.
Built with a high arch for tons of support, the soles of these sandals are made with a generous helping of EVA foam, ready to act as a thick pillow for the soles of their feet. The more cushion, the less impact, and the better it is for their joints. When wearing these sandals your loved one will really know how much you care about them.
The support shank embedded in the sole works to distribute the shock of each step away from the sole of the foot. Plus, the heavy-duty rubber sole provides top-notch traction and protects from any hazards on their path that might try to penetrate the sole of the shoe.
All in all, these sandals are knocking it out of the park when it comes to comfort and durability. Plus they are also crazy stylish and versatile. And really, what more can you ask for in a gift?
Let The Women's Footwear Gifting Begin!
When you are looking to buy any gift for people in your life, you want them to know that you care about them. The right shoes that are comfortable, stylish, and practical can express your love and care.
Though we know buying the perfect footwear for the wide range of individuals in your life can be a bit of a challenge, we hope that our guide has helped point you in the right direction.
Happy gifting!
Frequently Asked Questions
How do you think footwear as a gift compares to other types of gifts?
If your friend loves hiking as much as you, then footwear as a gift can be a wonderful choice. There's nothing better than receiving a new pair of adventure shoes that promises a future of adventure and excitement. They're a great way to show someone you really care about them and their hobbies. Choose a sandal that's in their favorite color and design.
How do you feel about receiving footwear as a gift?
I love receiving footwear as a gift! Honestly, it's one of my favorite things to receive and it shows me the person really cares about me and knows what I like. I can wear footwear for a long time and wear it in many different ways, even if I'm not hiking. The best part about these sandals is how versatile they are.
Would the recipient prefer a gift card or actual shoes?
This depends entirely on your friend! They might like to receive an actual item, or they might like having the control to choose what they want to wear. If you give them a gift card, then they can choose the color, size, and style they want to wear. If you're unsure, ask your friend first if they want a gift or a gift card.
Collection 2019
Sale 70% Off
Title for image