Sandals With Ankle Support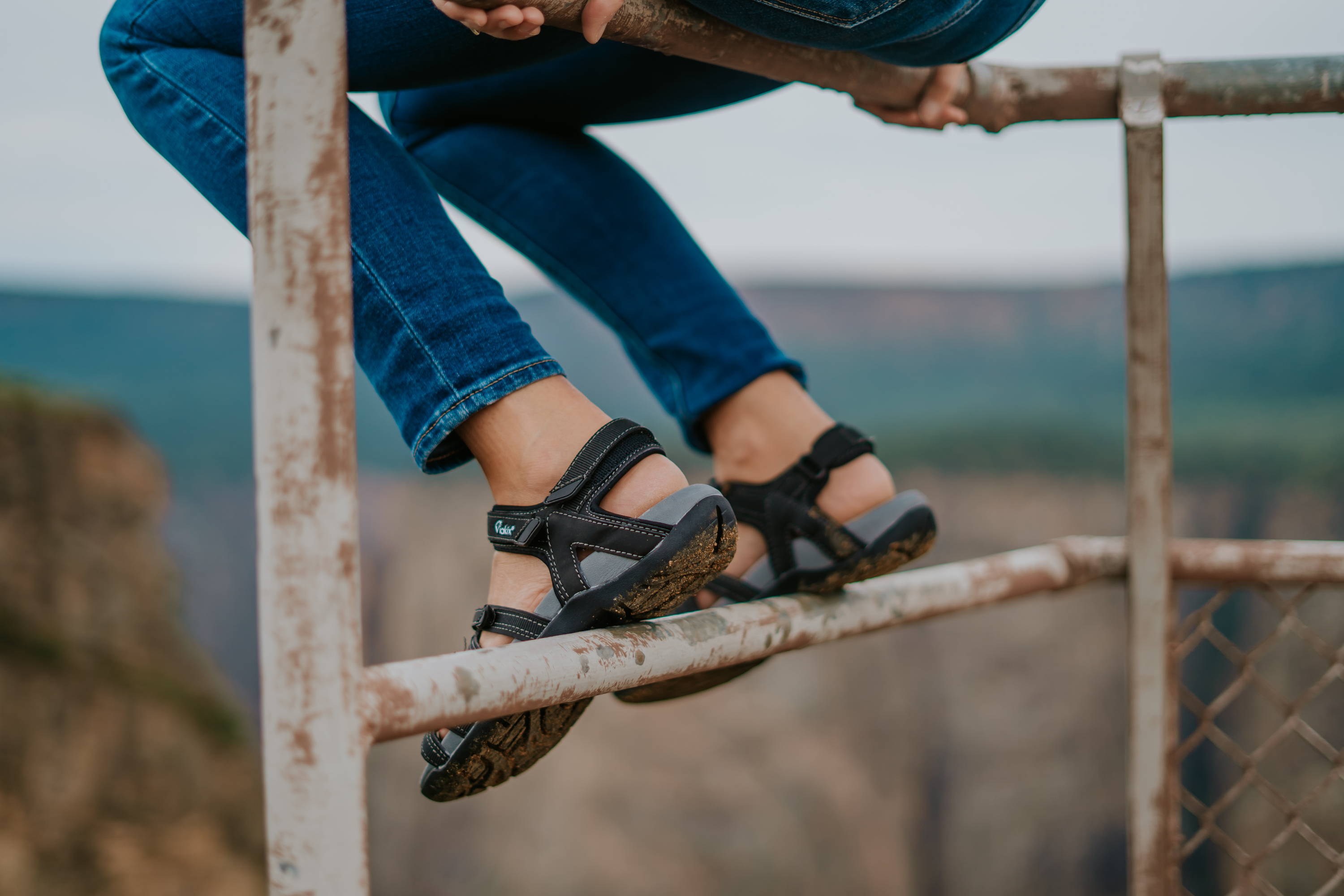 Did you know that ankle injuries account for approximately 20% of all sports-related injuries? Having the right footwear, especially sandals with adequate ankle support, can be a crucial preventive measure. (Source: "Sports-Related Injuries Report," Athletic Health Institute).
If you have struggled with ankle support in the past and have found that most sandals do not offer you that benefit when you need it, you are not alone. There are many people who settle for sandals that do not fit them correctly because they are stylish or simply because they were made for hiking or use in the water.
You should always be sure that you do not settle for sandals that do not support your ankles and your feet properly if you plan to go on outdoor adventures of any kind. For me, having ankle support in our sandals is a top priority. If I rolled my ankle or injured my foot, that means no more hiking for a while. You remember the expression -- an ounce of prevention is worth a pound of cure!
Reasons That You Might Need Sandals With Ankle Support

There are many reasons that you might need ankle support when you are wearing sandals. Not everyone has the same feet and sometimes arches that need extra support are linked to ankles that need more support. Arch and ankle support needs are often linked, and you might be struggling with both aspects of your sandal experience.
With the global population aging, our internal data show there's been a 30% increase in the demand for supportive sandals over the past five years. Many of our customers are complaining about weak ankles or bad ankles and are looking for the best ankle support that provides stability.    
Picking the right sandals for your foot health and comfort is an important priority if you are going to be wearing your sandals all day long. Always remember that you should get your feet professionally measured before you purchase any sandals so that you can be sure what your actual foot size and arch support needs are. Many sports gear locations or hiking stores will be able to measure your feet and give you the right information to pick the perfect sandals for your needs.
You might need ankle support in your sandals for these reasons:
Narrow heels can make it tough to find shoes that fit correctly. Narrow heels are often linked with high arches, which can be another challenge when trying to get sandals with the right arch support. Narrow heels can cause sandals to slip back on your feet and can make it hard for you to arrange the straps of the sandal for the right support. Sandals that are made for ankle support will be far less likely to slip back like this and your ankles will be fully cared for during all-day wear.
Just like high arches, very flat feet can be challenging to find sandals for. Flat feet tend to spread out inside of a sandal and this can lead to issues on the inside of the ankle when wearing sandals for many hours at a time. Flat feet can also cause overall fit issues that begin with the ankle support of the sandal and culminate in pinched toes and rubbing straps across the top of the feet.
If you have very slim ankles, trying to find sandals that provide the right kind of support for your feet can be very hard. Most all-day wear sandals are made with ankle straps that are intended to stabilize the shoe and the foot inside the shoe. If your ankles are too narrow for the straps of your sandals to fit correctly, you might find that your sandals will rub and lead to ankle issues when worn for too long.
What Kind of Sandals Have Ankle Support?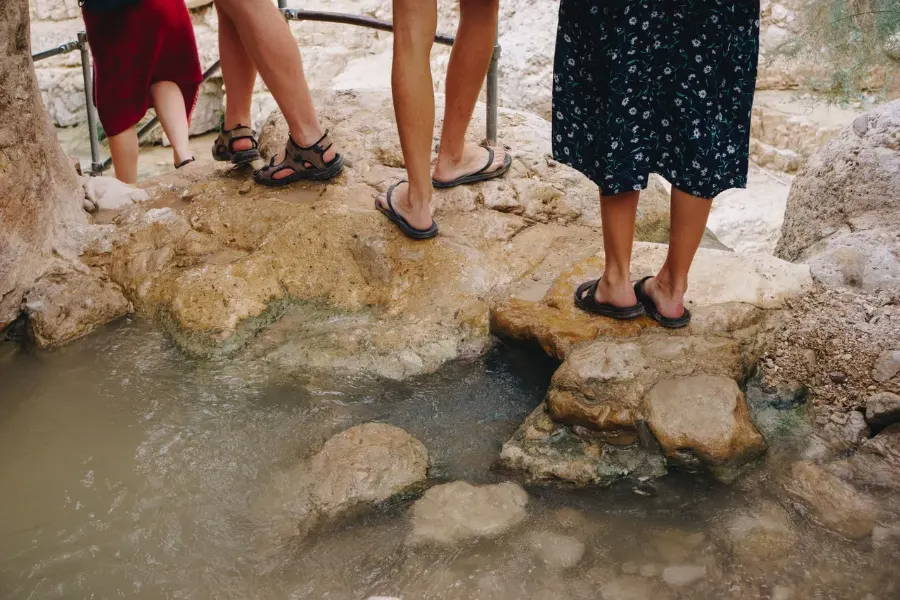 There are a variety of sandals that have ankle support. You might just be thinking of flip flops when you think of sandals, but there are many other styles and designs of sandals on the market. The best kinds of sandals for your ankles will offer a quality footbed and arch support as well as quality straps that are made of soft yet durable materials.
This style of sandal is made to offer the comfort and support of a running shoe combined with the freedom of sandals. You will get a soft, supportive and balanced footbed in this style of sandal and these sandals tend to offer the added benefit of being waterproof. These are lightweight sandals and they are usually made with soft and comfortable straps that help the sandals mold to your feet comfortable during any kind of activity.
This is the classic choice for a sandal that supports your ankles, and hiking sandals are made in many different styles with lots of different strap arrangements. Hiking sandals are designed for all-day wear and they are made of durable materials that will hold up to water, sun, sweat, and all kinds of other challenges. Hiking sandals are known for being supportive like your favorite hiking shoe and they are a great fit if you need extra ankle support.
There are some kinds of sandals that blend the comforts of a sports sandal with the practicality of a hiking sandal. These blended sandals will offer the lightweight sport sandal sole with the comfortable and supportive strap arrangements common to hiking sandals. These are a great choice if you want to enjoy the water as well as the trail and they can be the perfect fit for everyday wear.
Sandals With Ankle Support for All-Day Comfort

Supportive sandals can make all the difference when you are out hiking or walking around. About 58% of outdoor enthusiasts believe that ankle support in sandals is crucial for activities such as hiking and trekking. Especially when the terrains are unpredictable. (Source: Adventure Enthusiast Monthly)
Picking the right supportive sandals to protect your ankles from being injured while you are being active is very important. Flip flops and other sandals that are not made with performance in mind can lead to long-term issues with your ankles.
Always be sure to stretch your ankles out after a long day and consider using support tape on your ankles if you are going to be traversing very challenging trails or terrain. Weak or flexible ankles are prone to sprains, and there is nothing worse than being injured on a camping trip or a hike and having to walk miles on a sore ankle!
Back up your overall ankle care plan with good-quality sandals that offer ankle support and you will be able to have more fun on your outdoor adventures than ever! There are many different brands out there, but with these Viakix options, you'll never have to think twice about your ankles.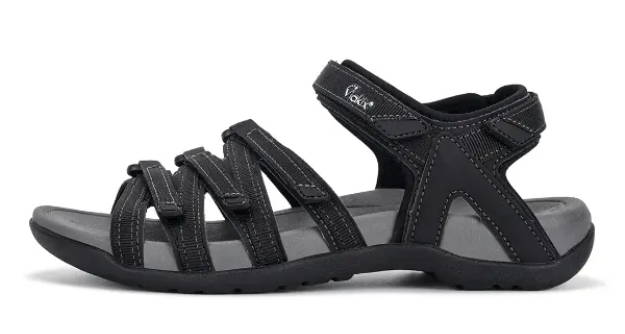 The Acadia Hiking Sandal is the perfect sandal to choose if you need great ankle support and also want a stylish sandal to wear for any kind of activity. The Acadia is made with an EVA foam midsole and the ergonomics of the arch support makes this sandal supportive in every way. It provides cushioning for your feet that hug every surface of your foot. The Acadia comes with five soft, durable hook and loop straps that make it easy to fit your sandals to your feet just like a custom shoe made for you alone.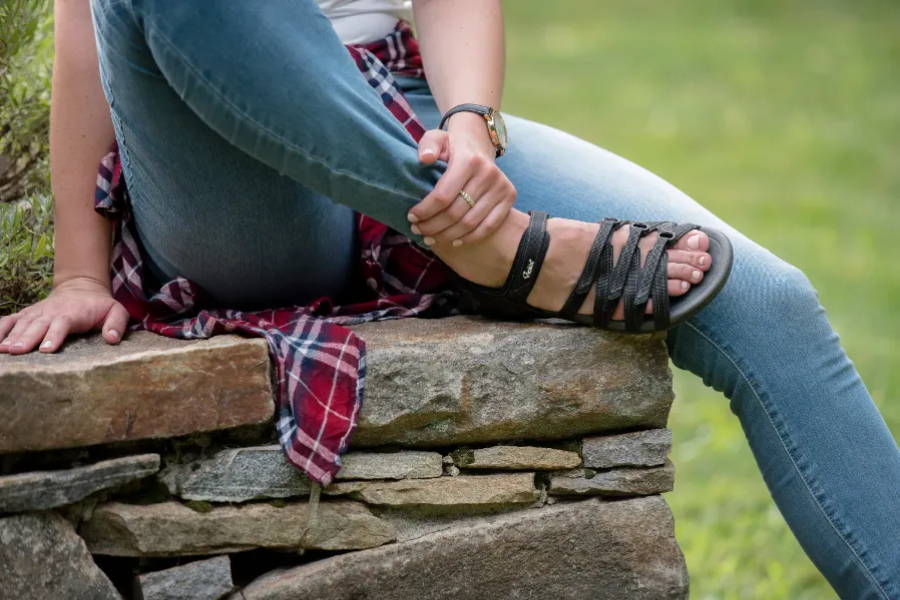 You will love these sandals right out of the box and they will keep your ankles from getting tired or sore on your next hike, kayaking trip, or long walk. There are not many other sandals on the market that offer this level of comfort along with this level of durability.
Sandals with ankle support are 40% more likely to receive positive reviews related to comfort and durability. Customer satisfaction speaks volumes! And that's just part of the reason the Acadia sandals are fan favorites. The Acadia offers a great stabilizing effect for people who want to have all the support of a tennis shoe without the fully enclosed shoe.
These are the right sandals to pick if you want a lot of adjustability for your water and trail comfort. You will love the included straps that allow you to customize the stability of your ankle fit as well as the grippy soles that are siped to allow water to run off with ease. These are a great choice of footwear for an ankle support sandal for very active people. When I wore these sandals on a recent hike, I felt like I was walking on a cloud. I didn't have to worry about my ankle, and instead I was able to focus on the nature around me.
The Napali Hiking Sandals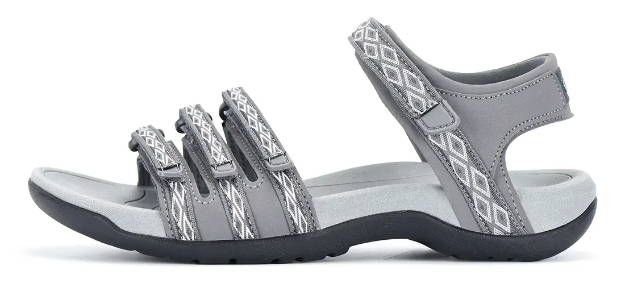 The Napali hiking sandal is a great choice if you need some superior ankle support in your sandal. This sandal straddles the line between sport sandal and hiking sandal with ease. You will get a great EVA foam midsole when you pick the Napali and the wrap-around ankle strap will protect your ankle from rolling or become a victim of rubbing straps during your hikes or outdoor adventures. No one wants to be in pain when they're hiking in the mountains or forests. Your feet deserve a break from the daily stress we put on them!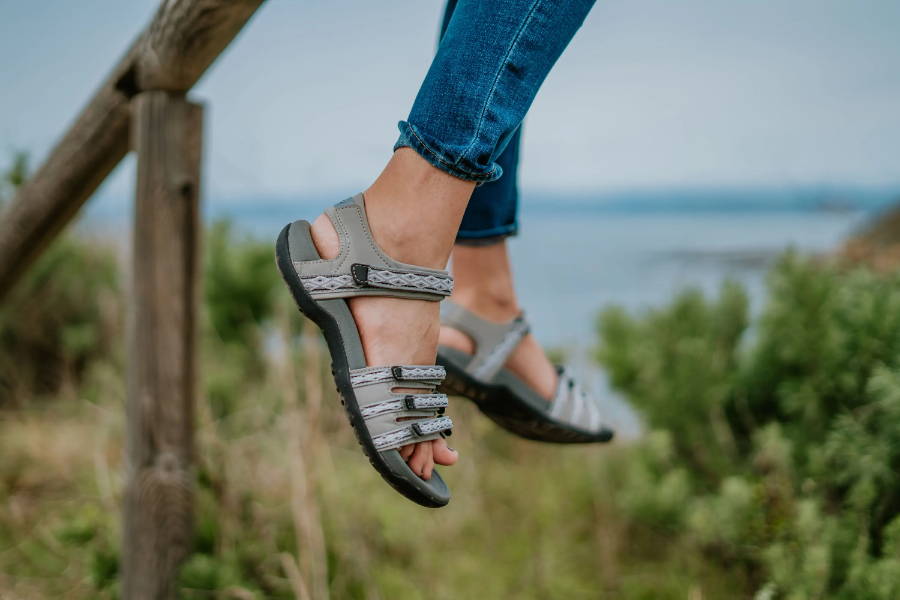 This sandal also offers great arch support for those with high arches and these sandals will feel like they were made just for you from the moment that you first put them on. This is a great choice if you want to buy a great and practical sandal that offers fun styling and superior support for your ankles.
This is a really fun sports sandal that has a great ankle and heel fit arrangement that allows you to secure your foot and protect your ankles from strain. The straps are soft and curve gently against your feet while the well-balanced sole will cradle your arches for extra arch support. After putting it to the test, I learned just how secure my foot could feel in a sports sandal.
This is a great blend of hiking shoe support and sport sandal styling that offers up fun colors, a great design, and the perfect blend of comfort and ankle support. It comes in a variety of sizes so you can choose one that best supports your feet.
Sandals With Ankle Support Are Perfect For Outdoor Adventures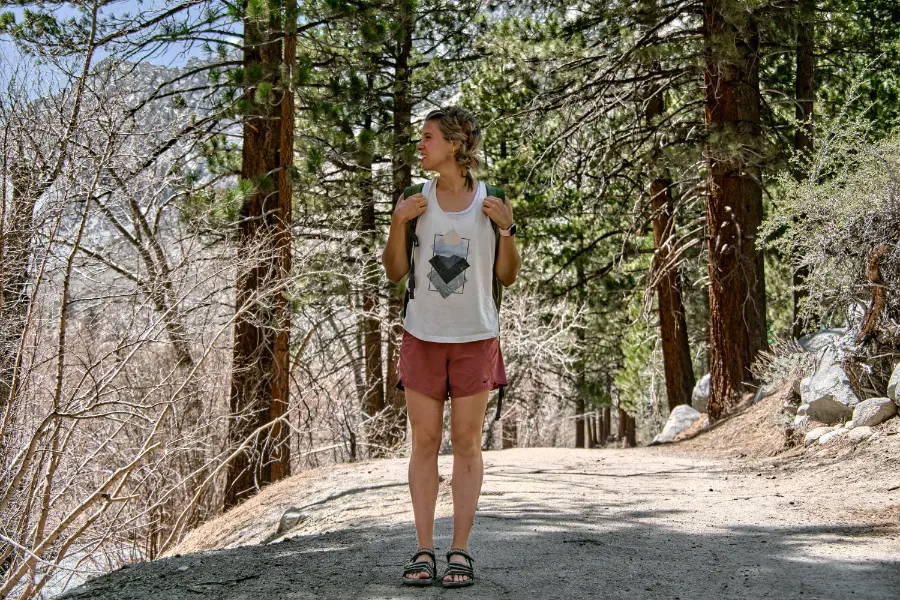 Benefits of Ankle Support Sandals
With an ankle support sandal, you'll have one less thing to worry about on the trail. Backpacking and hiking already comes with its own types of stress, so worrying about your feet on top of that is just more work for your mind. These women's sandals provide several benefits that can improve your overall comfort and foot health, and reduce your chances of running into a problem on the trai. Here are some of the key benefits of wearing sandals with ankle support.
They have improved stability. Unlike most sneakers, sandals with ankle support can provide extra support around the ankle area, which can help you maintain your balance and reduce the risk of falls and injuries. No one wants to be that person on the trail who needs to turn the group around because of a fall! This is especially important for people who have weak ankles or are recovering from an ankle injury. The Viakix footwear have adjustable straps that'll prevent injury from happening.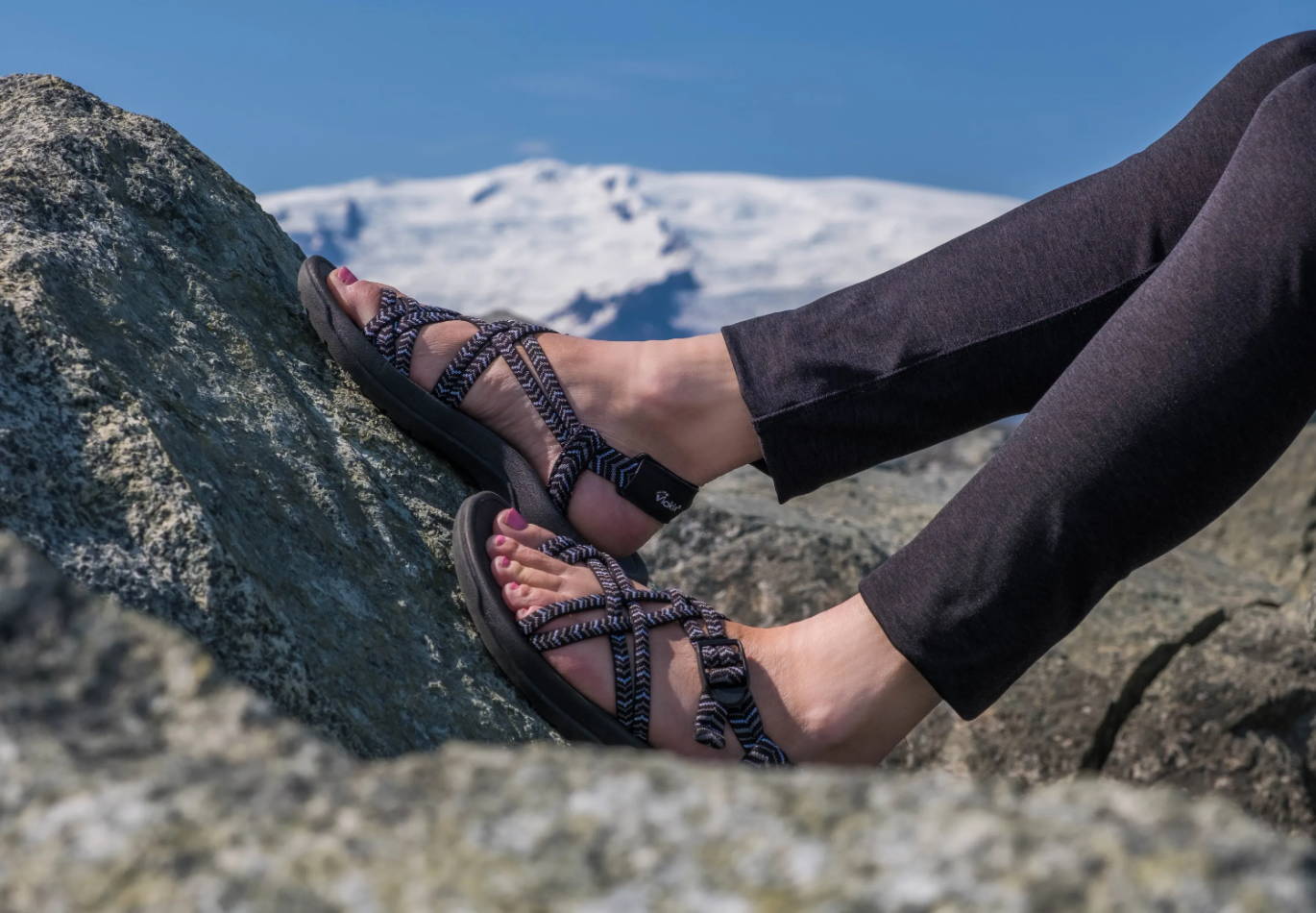 Your posture will also improve. With the extra ankle support and cushioning these products provide, sandals with ankle support can help improve your posture and reduce strain on your back, legs, and feet. It's the relief you've always been looking for. This can help prevent conditions like plantar fasciitis, heel pain, and overpronation. Pain will become a foreign concept to you with these sandals for women.
You'll experience reduced foot and ankle strain. Sandals with ankle support can help distribute your weight more evenly across your feet, reducing stress and strain, and preventing common foot problems like blisters, calluses, and bunions. Give your feet the gift they deserve!
Sandals with ankle support provide enhanced comfort and cushioning. They're typically designed with breathable materials and comfortable footbeds to keep your feet cool and comfortable, even during long periods of walking or standing. They're the type of footware to provide relief from pain and stress.
They're extremely versatile. Many sandals with ankle support are designed for sports and other activities, so you can wear them for a wide range of activities, from hiking and biking to running and playing sports. Your entire world of options just opened up!
Overall, sandals with ankle support can provide a range of benefits that can improve your foot health and comfort while wearing sandals. Whether you have foot or ankle problems or simply want extra support and stability, sandals with ankle support can be a great option.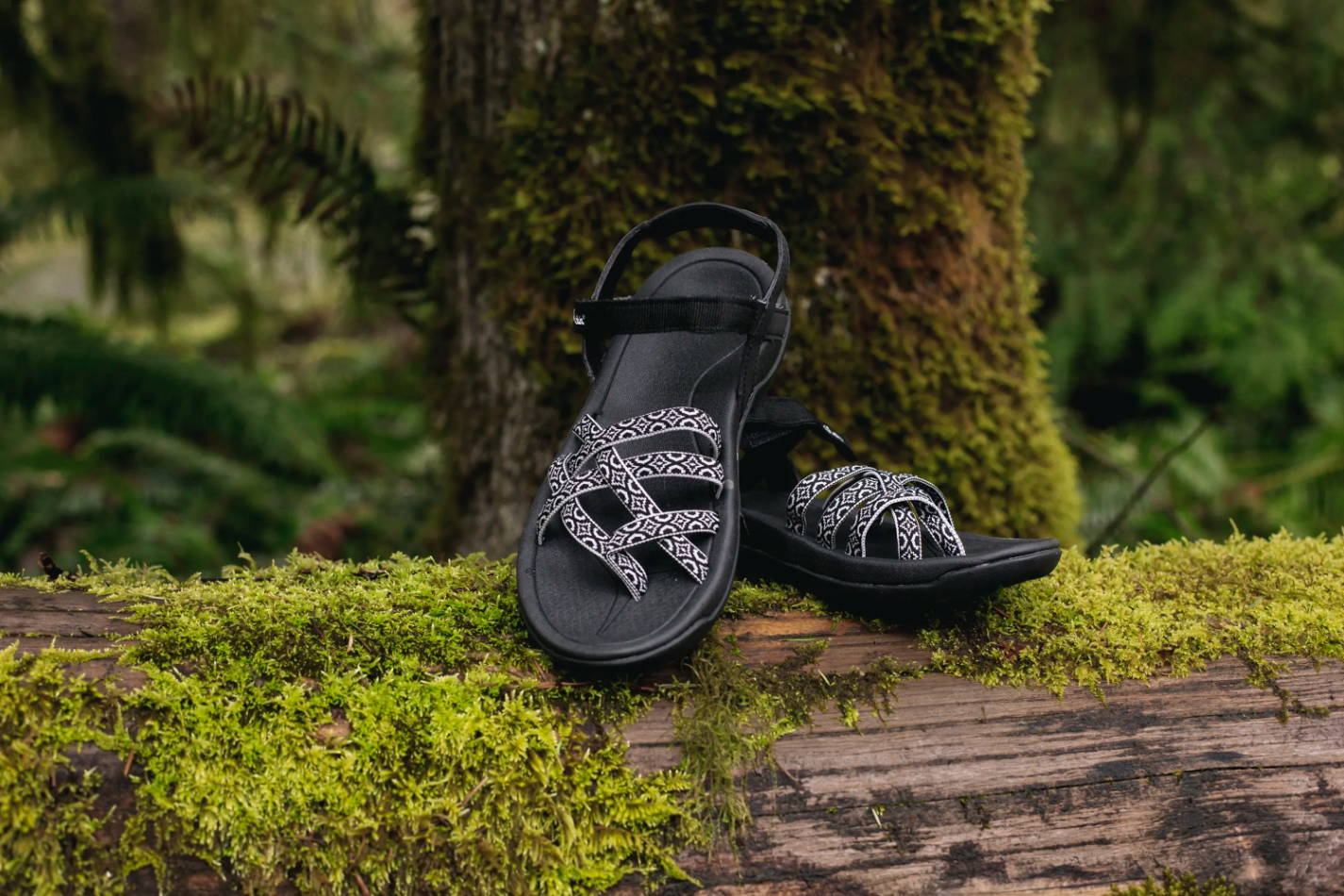 How to Choose the Right Sandal with Ankle Support
When looking for a sandal with ankle support, there are a few key things to consider. First, you want to look for a sandal with a high-quality, supportive sole. Our orthotic Viakix sandals have just that. This will help provide stability to the foot and ankle, and prevent pain and discomfort on the trail or when walking around cities. You also want to look for a sandal with a good, supportive heel cup. This will help keep your foot in place and prevent it from sliding around inside the sandal. The last thing you want happening is for your foot to slip out of your sandal on wet terrain! Finally, you want to look for a sandal with a good, adjustable strap or lacing system, which our selection of Viakix sandals offer. This will allow you to customize the fit of the sandal to your foot, and provide additional support to the ankle. This is especially helpful when paired with sandals that have good traction.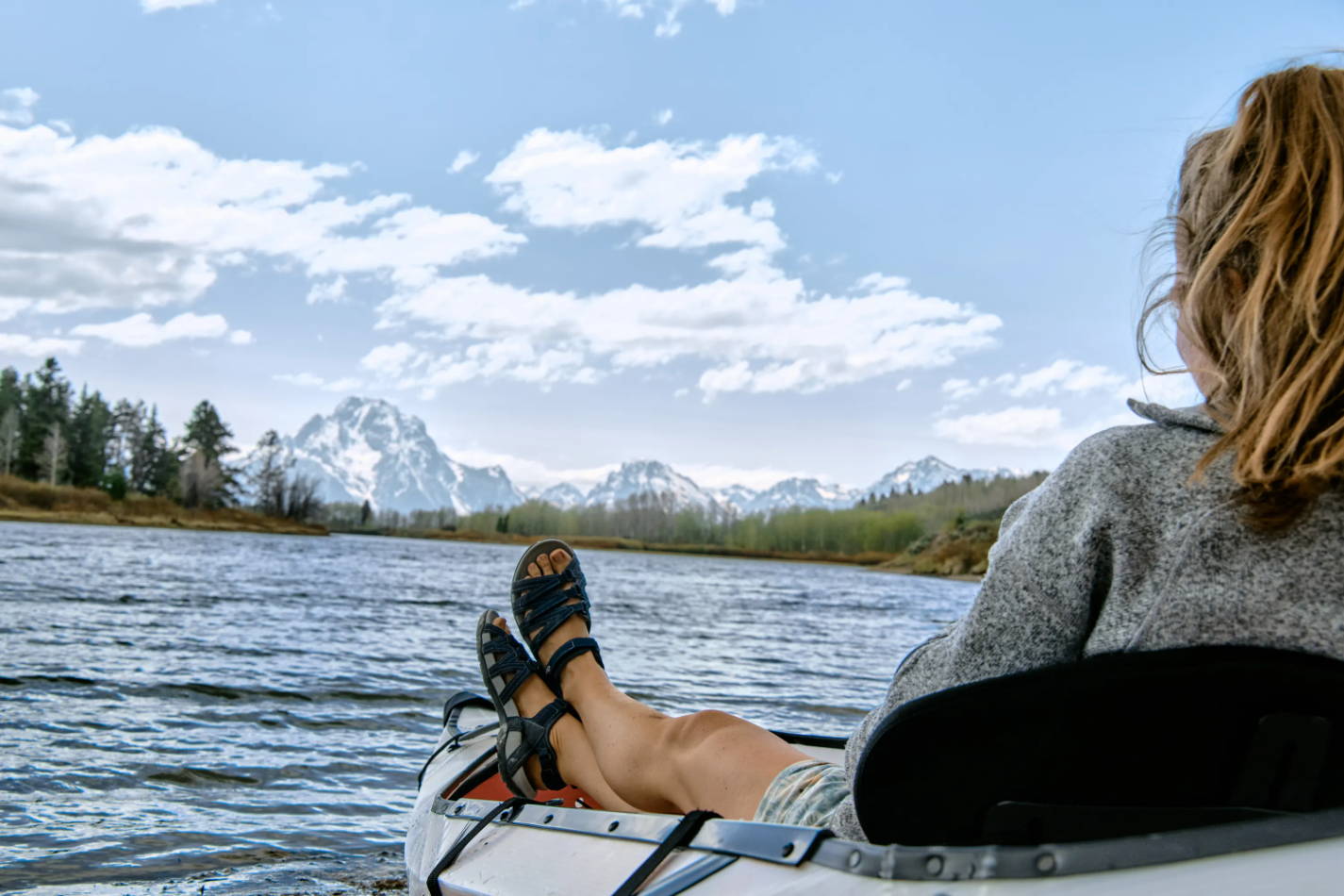 Frequently Asked Questions
What are the benefits of wearing sandals with ankle support?
There are several benefits to wearing sandals with ankle support. You'll get better posture, reduced foot strain, and improved stability. If you suffer from heel pain, overpronation, or plantar fasciitis, sandals with ankle support may also help alleviate associated symptoms. To a degree, these sandals are also slip-on, making them a lot easier to put on than sneakers. That's a lot of time saved on the trail!
Can I wear sandals with ankle support for sports and other activities?
Absolutely! We recommend wearing sandals with ankle support for hiking, walking, and many other activities. These kinds of sandals are durable and have a non-slip sole. Your feet with breathe as you work up a sweat, leaving you feeling comfortable and cool.
Are sandals with ankle support only for people with foot or ankle problems?
Nope! In fact, anyone can benefit from wearing sandals with ankle support. Even if you don't have any foot or ankle issues, the extra support can help prevent problems from developing and improve your overall comfort while wearing sandals. If you love the comfort and convenience of sandals but want a little extra support, try wearing sandals with ankle support.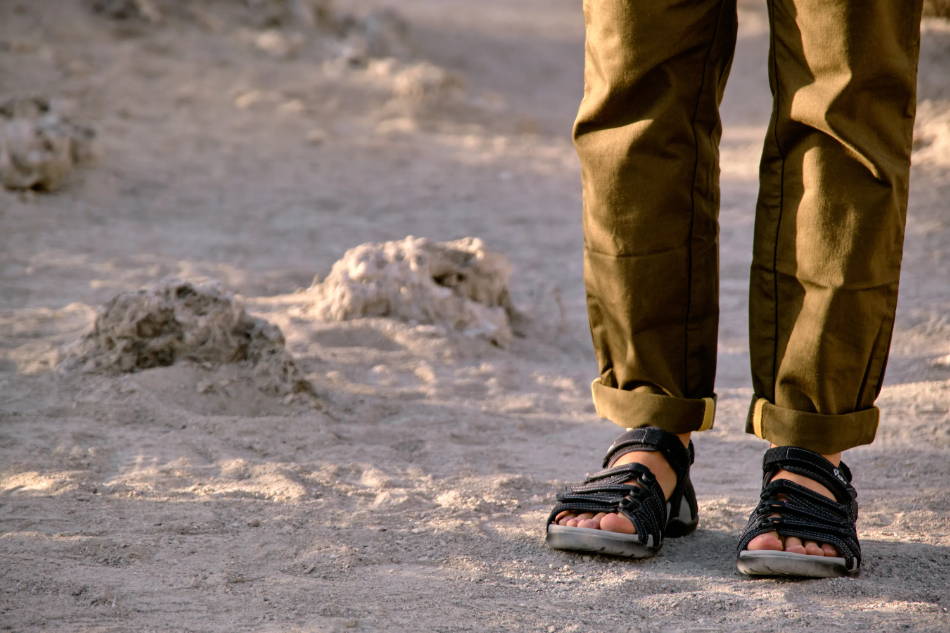 Being comfortable when you are hiking or enjoying the outdoors on a camping or whitewater rafting trip is very important. You should never feel like you have to pick a pair of hiking sandals that do not support your ankles or feel comfortable just because it was rated for trail or hiking use. No matter which sandals you pick, you need to be sure that you are going to be comfortable in them all day long.
It can be hard to find sandals that offer superior ankle support, but this list will help you to pick the perfect sandal for your outdoor adventuring needs. No more compromising about the right sandals for ankle support, no more worrying about your all-day comfort, and no more having to stress about your wallet! This footwear comes at an affordable price and is one of the best brands out there.
This list will help you to get the right sandals for your needs and make sure that you are comfortable from the first moment of your outdoor adventure, to the last!
Collection 2019
Sale 70% Off
Title for image