Sandals With Ankle Support
Ankle support can be necessary in a sandal for a variety of reasons. If you have struggled with ankle support in the past and have found that most sandals do not offer you that benefit when you need it, you are not alone. There are many people who settle for sandals that do not fit them correctly because they are stylish or simply because they were made for hiking or use in the water.
You should always be sure that you do not settle for sandals that do not support your ankles and your feet properly if you plan to go on outdoor adventures of any kind.
Reasons That You Might Need Sandals With Ankle Support

There are many reasons that you might need ankle support when you are wearing sandals. Not everyone has the same feet and sometimes arches that need extra support are linked to ankles that need more support. Arch and ankle support needs are often linked, and you might be struggling with both aspects of your sandal experience.
Picking the right sandals for your foot health and comfort is an important priority if you are going to be wearing your sandals all day long. Always remember that you should get your feet professionally measured before you purchase any sandals so that you can be sure what your actual foot size and arch support needs are. Many sports gear locations or hiking stores will be able to measure your feet and give you the right information to pick the perfect sandals for your needs.
You might need ankle support in your sandals for these reasons:
Narrow heels can make it tough to find shoes that fit correctly. Narrow heels are often linked with high arches, which can be another challenge when trying to get sandals with the right arch support. Narrow heels can cause sandals to slip back on your feet and can make it hard for you to arrange the straps of the sandal for the right support. Sandals that are made for ankle support will be far less likely to slip back like this and your ankles will be fully cared for during all-day wear.
Just like high arches, very flat feet can be challenging to find sandals for. Flat feet tend to spread out inside of a sandal and this can lead to issues on the inside of the ankle when wearing sandals for many hours at a time. Flat feet can also cause overall fit issues that begin with the ankle support of the sandal and culminate in pinched toes and rubbing straps across the top of the feet.
If you have very slim ankles, trying to find sandals that provide the right kind of support for your feet can be very hard. Most all-day wear sandals are made with ankle straps that are intended to stabilize the shoe and the foot inside the shoe. If your ankles are too narrow for the straps of your sandals to fit correctly, you might find that your sandals will rub and lead to ankle issues when worn for too long.
What Kind of Sandals Have Ankle Support?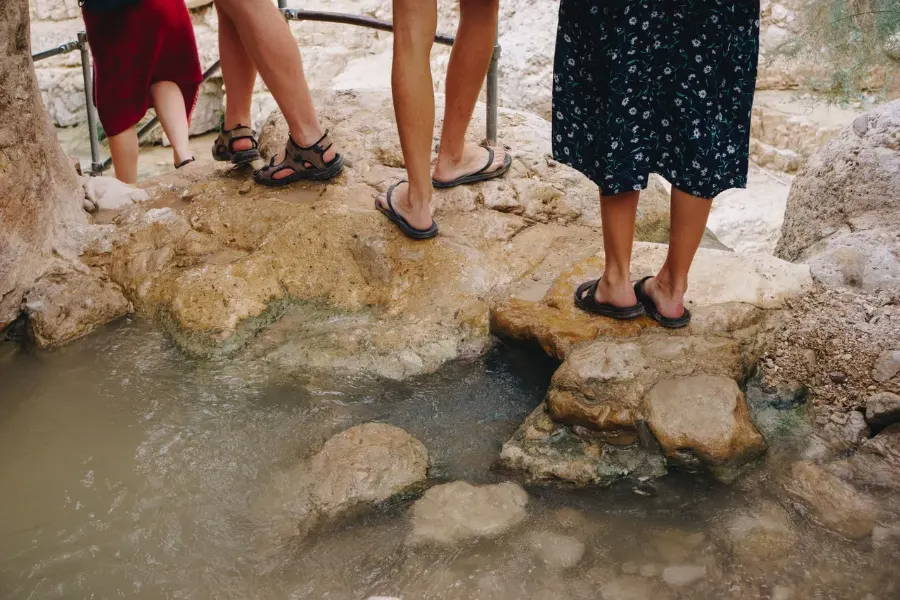 There are a variety of sandals that have ankle support. You might just be thinking of flip flops when you think of sandals, but there are many other styles and designs of sandals on the market. The best kinds of sandals for your ankles will offer a quality footbed and arch support as well as quality straps that are made of soft yet durable materials.
This style of sandal is made to offer the comfort and support of a running shoe combined with the freedom of sandals. You will get a soft, supportive and balanced footbed in this style of sandal and these sandals tend to offer the added benefit of being waterproof. These are lightweight sandals and they are usually made with soft and comfortable straps that help the sandals mold to your feet comfortable during any kind of activity.
This is the classic choice for a sandal that supports your ankles, and hiking sandals are made in many different styles with lots of different strap arrangements. Hiking sandals are designed for all-day wear and they are made of durable materials that will hold up to water, sun, sweat, and all kinds of other challenges. Hiking sandals are known for being supportive like your favorite hiking shoe and they are a great fit if you need extra ankle support.
There are some kinds of sandals that blend the comforts of a sports sandal with the practicality of a hiking sandal. These blended sandals will offer the lightweight sport sandal sole with the comfortable and supportive strap arrangements common to hiking sandals. These are a great choice if you want to enjoy the water as well as the trail and they can be the perfect fit for everyday wear.
Sandals With Ankle Support for All-Day Comfort

Supportive sandals can make all the difference when you are out hiking or walking around. Picking the right supportive sandals to protect your ankles from being injured while you are being active is very important. Flip flops and other sandals that are not made with performance in mind can lead to long-term issues with your ankles.
Always be sure to stretch your ankles out after a long day and consider using support tape on your ankles if you are going to be traversing very challenging trails or terrain. Weak or flexible ankles are prone to sprains, and there is nothing worse than being injured on a camping trip or a hike and having to walk miles on a sore ankle!
Back up your overall ankle care plan with good quality sandals that offer ankle support and you will be able to have more fun on your outdoor adventures than ever!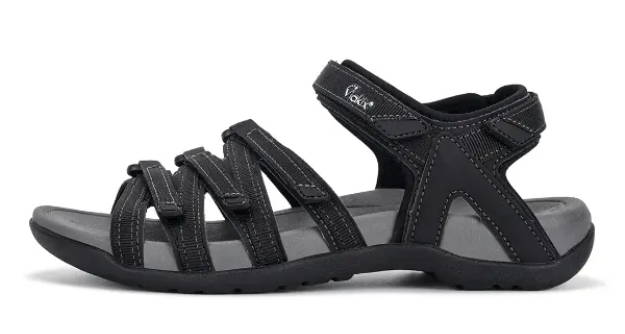 The Acadia Hiking Sandal is the perfect sandal to choose if you need great ankle support and also want a stylish sandal to wear for any kind of activity. The Acadia is made with an EVA foam midsole and the ergonomics of the arch support makes this sandal supportive in every way. The Acadia comes with five soft, durable hook and loop straps that make it easy to fit your sandals to your feet just like a custom shoe made for you alone.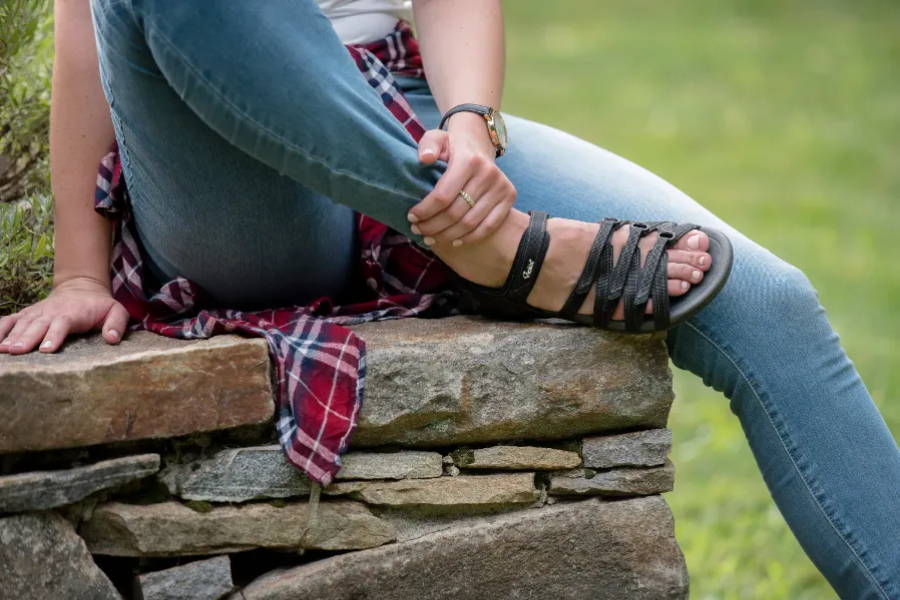 You will love these sandals right out of the box and they will keep your ankles from getting tired or sore on your next hike, kayaking trip, or long walk. There are not many other sandals on the market that offer this level of comfort along with this level of durability.
The Acadia are great sandals if you love some good arch support along with good ankle support. This is a more enclosed design but it offers a great stabilizing effect for people who want to have all the support of a tennis shoe without the fully enclosed shoe.
These are the right sandals to pick if you want a lot of adjustability for your water and trail comfort. You will love the included straps that allow you to customize the stability of your ankle fit as well as the grippy soles that are siped to allow water to run off with ease. These are a great choice for an ankle support sandal for very active people.
The Napali Hiking Sandals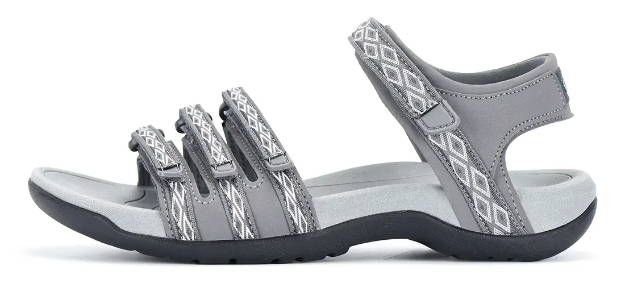 The Napali hiking sandal is a great choice if you need some superior ankle support in your sandal. This sandal straddles the line between sport sandal and hiking sandal with ease. You will get a great EVA foam midsole when you pick the Napali and the wrap-around ankle strap will protect your ankle from rolling or become a victim of rubbing straps during your hikes or outdoor adventures.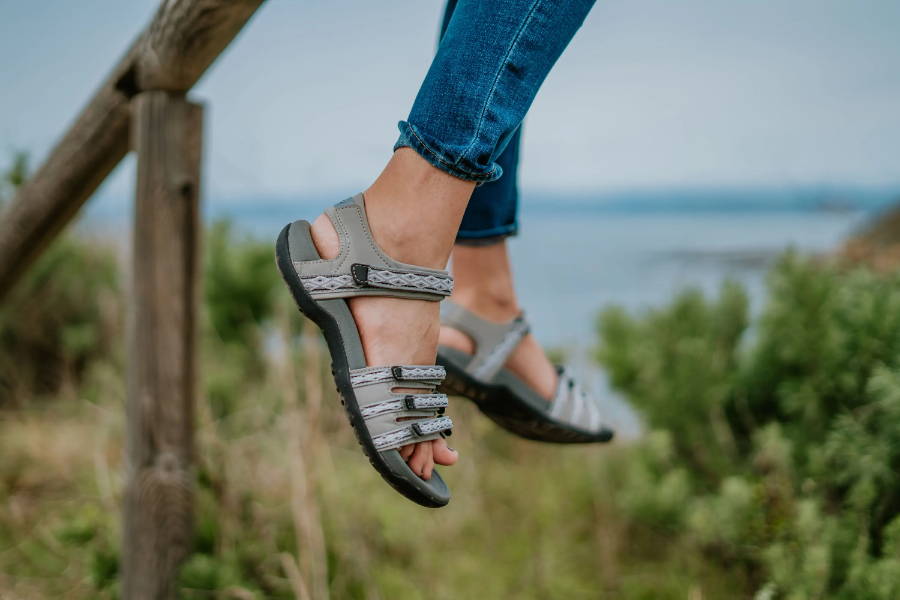 This sandal also offers great arch support for those with high arches and these sandals will feel like they were made just for you from the moment that you first put them on. This is a great choice if you want to buy a great and practical sandal that offers fun styling and superior support for your ankles.
This is a really fun sports sandal that has a great ankle and heel fit arrangement that allows you to secure your foot and protect your ankles from strain. The straps are soft and curve gently against your feet while the well-balanced sole will cradle your arches for extra arch support.
This is a great blend of hiking shoe support and sport sandal styling that offers up fun colors, a great design, and the perfect blend of comfort and ankle support.
Sandals With Ankle Support Are Perfect For Outdoor Adventures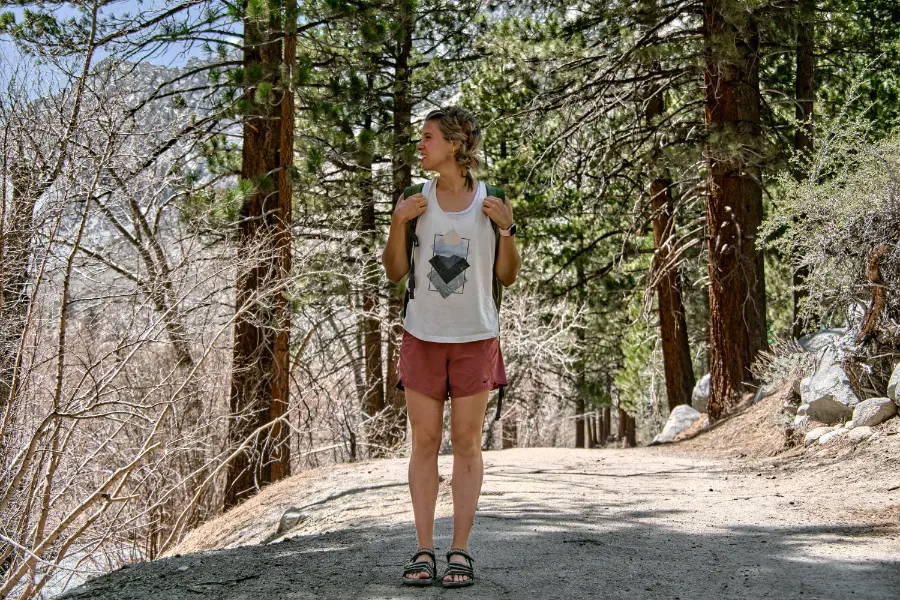 Being comfortable when you are hiking or enjoying the outdoors on a camping or whitewater rafting trip is very important. You should never feel like you have to pick a pair of hiking sandals that do not support your ankles or feel comfortable just because it was rated for trail or hiking use. No matter which sandals you pick, you need to be sure that you are going to be comfortable in them all day long.
It can be hard to find sandals that offer superior ankle support, but this list will help you to pick the perfect sandal for your outdoor adventuring needs. No more compromising about the right sandals for ankle support and no more worries about your all-day comfort!
This list will help you to get the right sandals for your needs and make sure that you are comfortable from the first moment of your outdoor adventure, to the last!
Collection 2019
Sale 70% Off
Title for image