The Best Women's Sandals For An Incredible Trip To Costa Rica

If you're looking for paradise on earth, there's not much closer you can get than the scenic Central American country of Costa Rica. Not only does this lush and beautiful locale offer varied habitat destinations for just about every kind of traveler—we're talking beach, rainforest, volcanoes, and hot springs—but there are also countless national parks to choose from for those who love to hike and explore. Costa Rica quickly became one of my favorite countries in all of Latin America. Nothing beats trekking to turquoise waterfalls or climbing up volcanoes! I've already visited Costa Rica a couple times, and can say, without a doubt, it has something for everyone.
In fact, we at Viakix know that hiking aficionados especially will be head-over-heels for this destination guide to the national parks of Costa Rica (although hopefully not literally). That's where our selection of comfortable and cute sandals comes in. Even better, our great options boast incredible arch support—because we all know how easy it is to take a tumble while hiking in unknown terrain!
Did you know that nearly 70% of travelers prefer specific footwear for outdoor adventures? When heading to a destination like Costa Rica, having the right sandals can make or break your trip. (Source: "Footwear Trends in Adventure Travel," Global Traveler Magazine). Whether you're still considering a vacation or already planning one in Costa Rica, we've got you covered! Below, we're going to list some of our favorite national parks and hiking trails to explore while visiting.
But first, we want to make sure that you're prepared for your trip. To do this, we'll tell you exactly what shoes to bring along with you on your adventure — so that you'll be trekking in both style and comfort.  
Keep reading to discover some of the most incredible national parks Costa Rica has to offer, along with the best sandals for Costa Rica to pack for your trip—including sneakers, hiking sandals, and more.
Hiking in Manuel Antonio National Park

It may be the smallest national park in Costa Rica, but Manuel Antonio National Park is one of the most stunning in the world. Located just south of the small coastal city of Quepos, Puntarenas, the park has both rainforests and beaches and is home to all kinds of wildlife. Take, for example, the white-faced monkeys the region is famed for. These monkeys might look cute, but you should definitely be wary of them while hiking, as they've been known to steal food straight from the hands of tourists! In fact, our daughter encountered a cute monkey, who proceeded to jump down from the trees and steal an apple right out of her hands.  
Visitors should know that four main beaches make up Manuel Antonio National Park; these include the eponymous Manuel Antonio, Espadilla Sur, Teloro, and Playita.
Plan on getting there bright and early, as it's possibly the most visited national park in all of Costa Rica, and lines to get in tend to get long during the busy season.
Arenal Volcano National Park for Stunning Hiking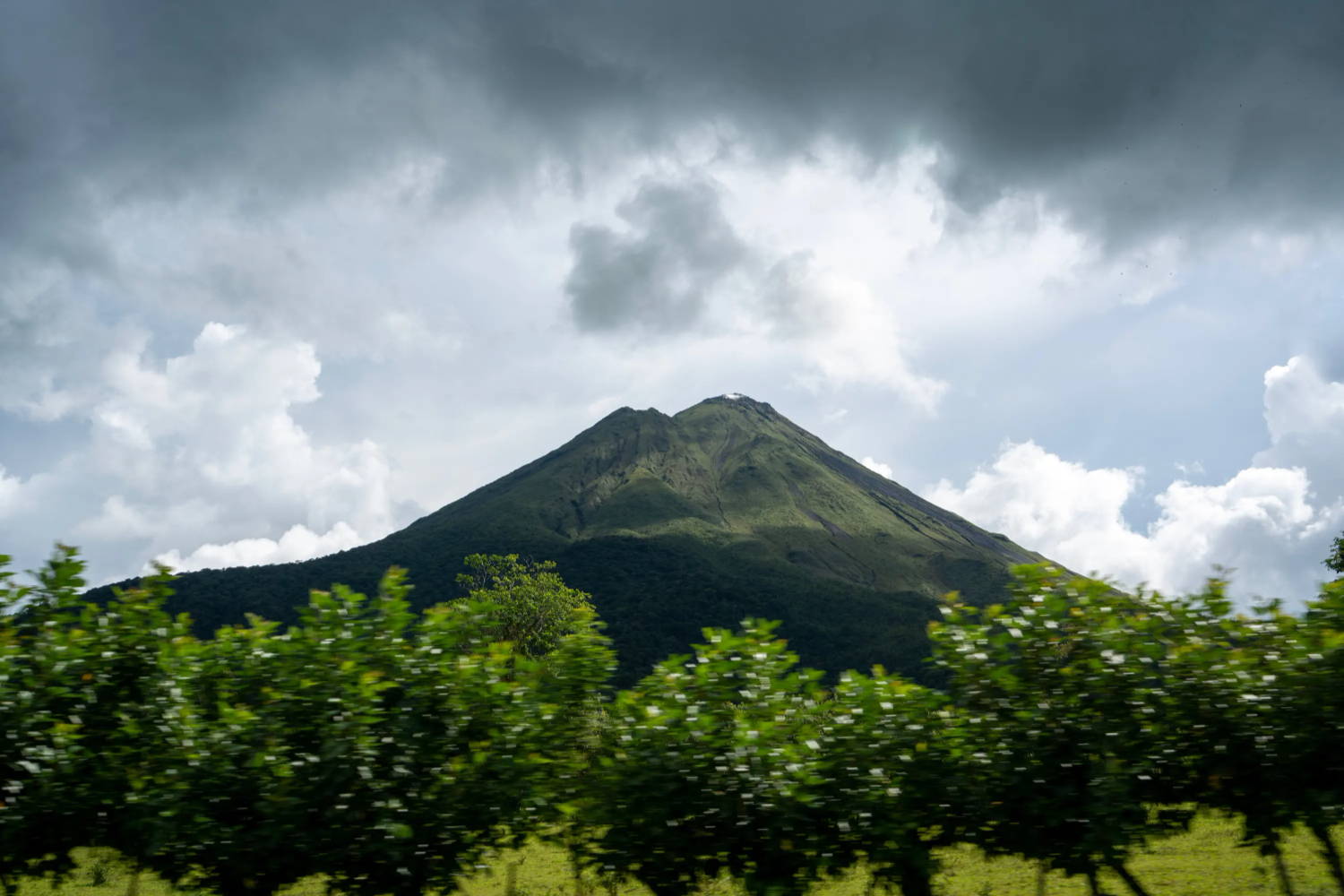 Located within the enormous Arenal Conservation Area, the breathtaking Arenal Volcano National Park is the crown jewel of the region. It's home to not one, but two, volcanoes, with the 5,357-foot Arenal Volcano remaining active today. This is one of our favorite activities to do in Costa Rica, not only because of the views, but because of the animals.
We really appreciate that the park is also home to an incredible wealth of wildlife, including deer, howler monkeys, white-faced monkeys, sloths, parrots, and more.
Visitors to the park can take their pick from a variety of guided tours, including the Arenal Hanging Bridges hike; the El Silencio Mirador Trails and Hot Springs hike; and the Arenal Volcano hike. Truly something for everyone! If you're an avid hiker, then you won't want to miss these tours. They're incredible hikes whether in the sunshine or rain. With the proper gear and footware, these activities will give you the experience of a lifetime.
Exploring the Monteverde Cloud Forest Biological Reserve

Ready to feel as though you're hiking through a mystical dream? Then you'll want to be sure to cross the Monteverde Cloud Forest Biological Reserve off your bucket list. Encompassing a whopping 26,000 acres of tropical cloud forest, this ecotourism destination is one of the most beautiful — and diverse — in the world.
So what exactly is a cloud forest? Go Visit Costa Rica tells us that this particular type of forest sets itself apart from the other rainforests of Costa Rica. Shrouded in the mist that is produced by the humidity at its high elevation of 1,600 meters above sea level, the "clouds" create a protective upper layer, beneath which the forest ecosystem thrives.
Even more incredible, the Monteverde Cloud Forest Biological Reserve houses 2.5 percent of our planet's biodiversity. Talk about a wow factor!
Los Angeles Cloud Forest Hike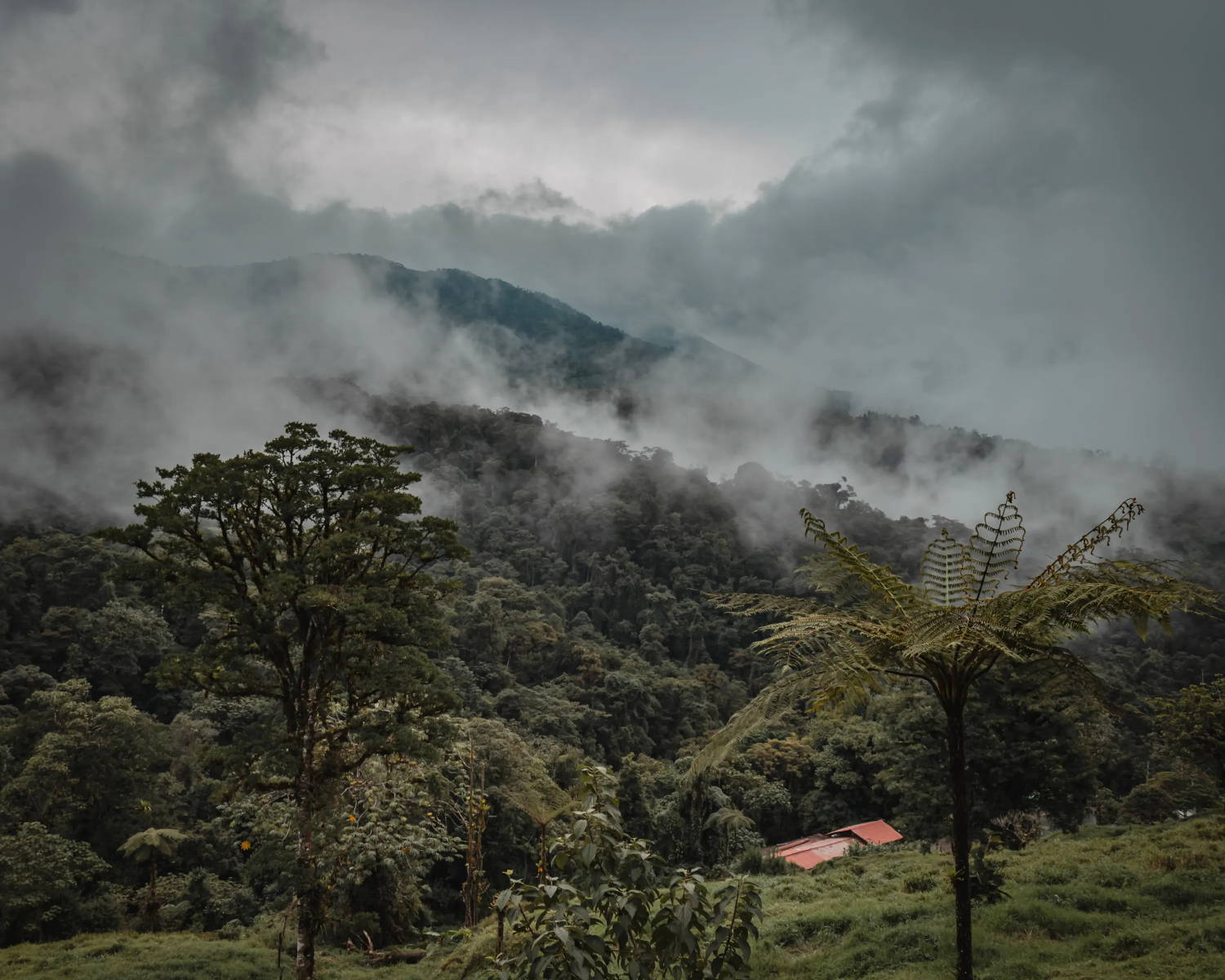 Now onto the Los Angeles Cloud Forest Hike, which is adjacent to Monteverde. One of Costa Rica's best-kept secrets, this private park is located 13 miles from San Ramon on land that was once owned by former Costa Rican President Rodrigo Carazo. Hikers are far more likely to see wildlife than other travelers while exploring the dense jungle trails here. We don't know about you, but that sounds like the ideal hiking scenario to us! It's always better to have the trail to yourself than sharing it with a bunch of people. These activities are better left explored with a small, intimate group of people. Whenever I hike, I prefer smaller groups because I feel like I get more out of the experience. With less foot traffic, there's more time to enjoy.
Santa Rosa National Park Hike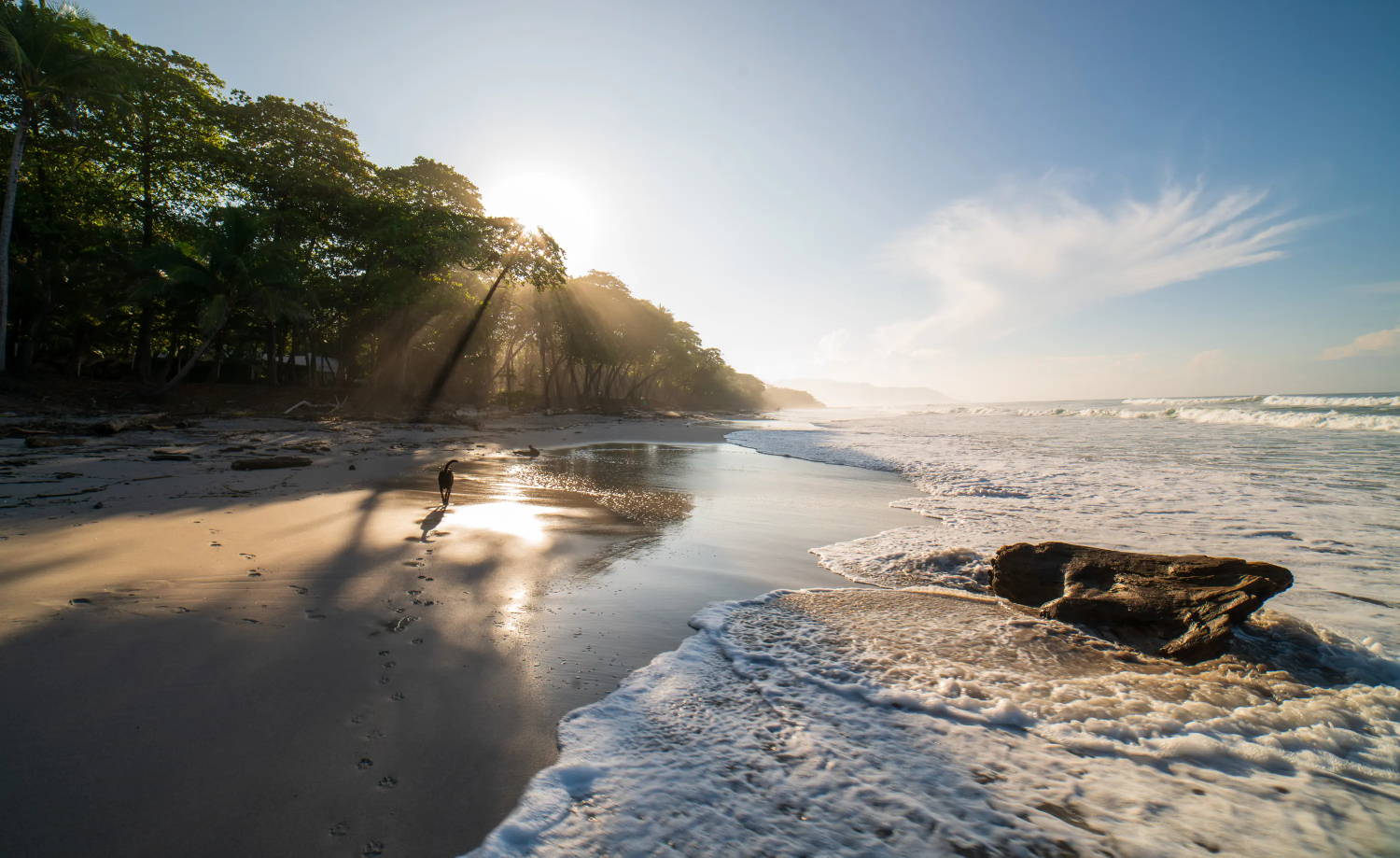 Santa Rosa National Park is actually the first national park that was established in the country, back in 1971. Located in the hot, dry region of Guanacaste, the park is so large that it encompasses all of the Santa Elena Peninsula, meeting the Guanacaste National Park inland — and making it one of the largest national parks in all of Costa Rica.
Rio Celeste Waterfall & Tenorio Volcano National Park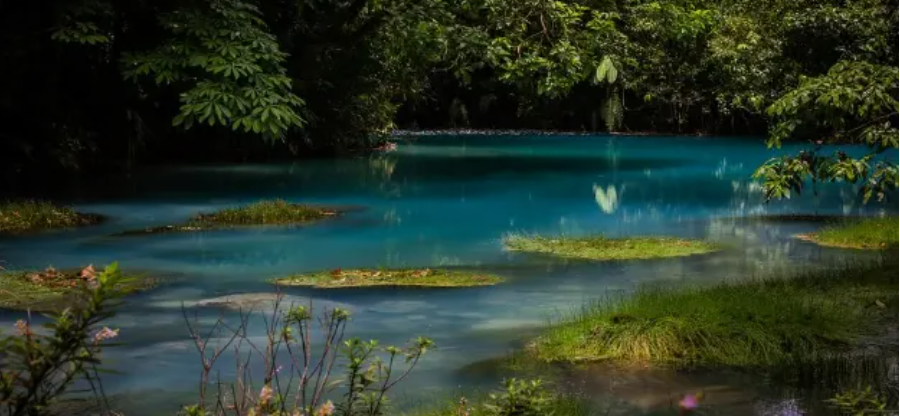 A guided tour through Tenorio Volcano National Park will take you all day, but trust us when we say it'll be worth it. Make sure to see the gorgeous blue hues of the Rio Celeste Waterfall and its adjoining river. The sky blue color of these waters is the result of a mixture of sulfur and carbonate, not Photoshop.
Located in Arenal, Costa Rica, hiking through the Tenorio Volcano National Park will undoubtedly feel like an otherworldly experience. According to the Arenal Travel Guide, the further uphill you travel, the deeper the blue gets. Seriously, is this real life?! It must be one of the most beautiful places in the world.
Rainmaker Forest And Reserve

Costa Rica is no stranger to parks and environmental reserves featuring hanging bridges, as is evidenced by the spectacular Rainmaker Forest and Reserve. We're telling you — it's like walking through Jurassic Park; you know, without the velociraptors. You can walk the hanging bridges high above the rainforest canopy, jump into the icy freshwater pools, and survey with open-mouthed awe the gushing waterfalls at the Rainmaker, one of which is even named the "Dinosaur Waterfall." Hey, all in a day's work!
No matter how great these parks sound, however, you won't be able to enjoy them without the right pair of shoes. Take it from us—nothing spoils a hike faster than unbearable foot pain. And besides, we all know a proper vacation wouldn't be complete without the right kicks! We're talking walking and hiking sandals, lightweight and durable sneakers, rugged and long-lasting hiking boots, and more. Keep reading for the best shoes with arch support to pack for your Costa Rican vacation.
What to Look for in a Hiking Shoe to Pack for Costa Rica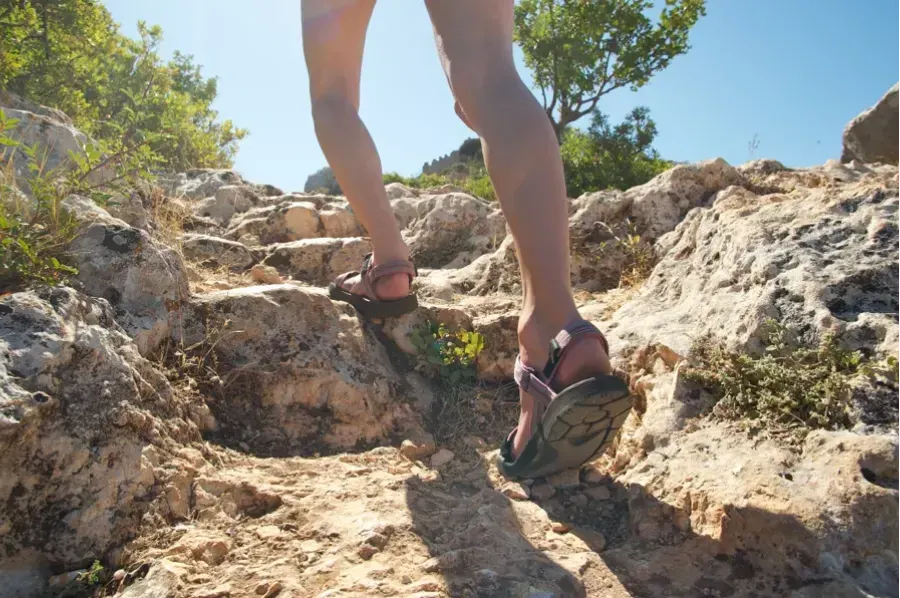 With this information in mind, we think it's time to identify what type of shoe is best equipped to handle these amazing hiking destinations. Typically, a hiking shoe (or sandal) necessitates different components than a standard option. For this reason, this section will explore some of the necessities of a good hiking shoe for Costa Rica so that you can get the most out of your upcoming trip:
Here's the deal: you don't want your shoes to give out while you're hiking unknown terrain in a foreign land. For this reason, it's best to come prepared. The best way to do this is to get a pair of hiking shoes or sandals that comes with thick outsoles and a firm build so that they can survive the wear and tear of your Costa Rican vacation. Footwear is important when traveling. You wouldn't want to get stuck in a bad situation on one of your hikes! I like being as prepared as possible, especially when I'm traveling in a foreign country, which is where our sandals come in.
Durability is only part of the equation. You'll also want to get a pair that's comfortable. Trust us: foot pain can put a serious damper on your trip, so it's best to avoid it altogether. In a study done by Ashley L VanSumeren in 2019, wearing heavy boots led to a significant increase in instances of tripping or loss of balance. You can do this by purchasing an option with cushioned in- and mid-soles that help absorb shock and keep your feet from feeling any unwanted impact. Look for options with a shank stabilizer to keep your feet even more protected from jarring force and heavy footfalls.
If you're prone to foot pain (and even if you're not), you also want to make sure that your shoe offers the proper degree of arch support. Moira McRitchie et al. found in a recent study that the styling of a shoe and its fit go together to contribute to foot comfort. This means you need to shop for shoes that will keep you comfortable during all-day wear and also ensure that you don't get any long-term negative side effects from the exertion of your travel.
Last but not least, we think that you'll want to purchase an option that provides added traction for heightened safety. Simply put, you never know when it will rain or when you will be traveling across treacherous surfaces. For this reason, it's best to come with a pair of shoes that gives you more protection when climbing or hiking slippery terrain.
Understanding these details can help you get the pair of Costa Rica hiking shoes that will truly elevate your trip. In the next section, we'll present some of the best shoes on the market to make your selection even easier. You'll tackle these activities in Costa Rica in no time, whether you're trapesing across rivers, trudging through mud, skipping across streams, or clamboring on rocks.
Buying the Best Sandals for Your Costa Rica Adventure

Costa Rica has a lot to offer— according to a 2020 survey, 40% of vacationers were planning an active or adventure trip. Costa Rica, known for its zip lines, hiking, and surfing, fits the bill for many. From miles of Pacific and Caribbean coastline to lush jungles, this Central American nation is home to some of the best hiking destinations in the Americas.Furthermore, Costa Rica boasts over 800 miles of coastline. Considering that 65% of travelers indulge in water activities during tropical vacations, water-resistant sandals are not just a want, they're a need!
So make sure you're ready for it. With the wrong pair of shoes, however, you may find yourself sitting out for much of the fun
Sandal Care Tips for Costa Rica
To prevent any unwanted mishaps from happening in Costa Rica, it's important you take good care of your sandals and keep them in great shape. This is especially necessary if you're planning on doing a lot of hikes and activities where you'll need your sandals on a daily basis. Here are a few tips for keeping your sandals in top shape during your trip to Costa Rica.
After a day at the beach or on a hike, rinse your sandals with water. You can easily do this in the sink or shower. This will help remove any sand, salt, or dirt that can wear them down or cause them to retain a bad smell. You don't want to be that person in the hostel with smelly shoes! You should also dry your sandals before storing them, and avoid drying them near a heat source, such as a fireplace or radiator. Doing this will shrink or damage your shoes.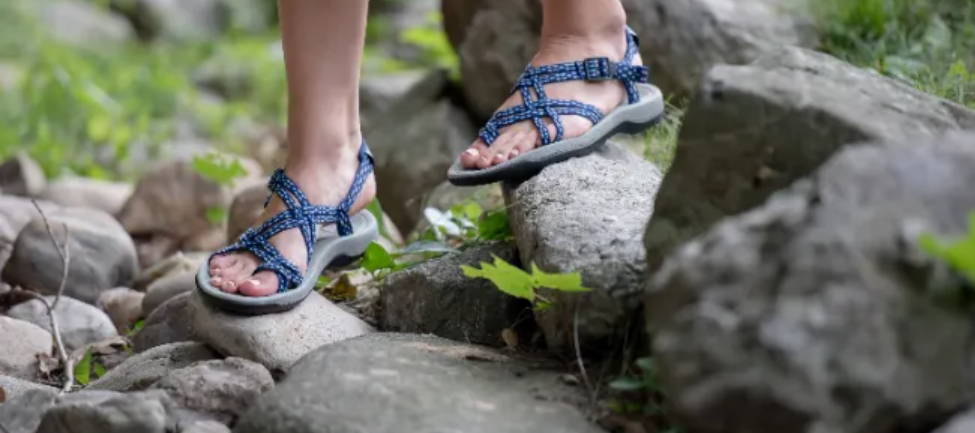 Tighten your straps or buckles before you wear them. This will help prevent any blisters or injuries you'll get from loose straps. Because the Viakix sandals fit snuggly on your feet, you won't have to worry about them sliding off. It's always a good idea to replace any old sandals with new ones, especially before your trip.
Your feet will thank you on your adventurous journey around Central America. If you plan on doing a lot of hiking or walking on rough trails, consider bringing a second pair of sandals for backup. Having a spare pair is always a good idea if your primary sandals get damaged, or you happen to lose them while body surfing giant waves in the ocean. Accidents happen, and while we might not be able to prevent all of them, we can always be prepared.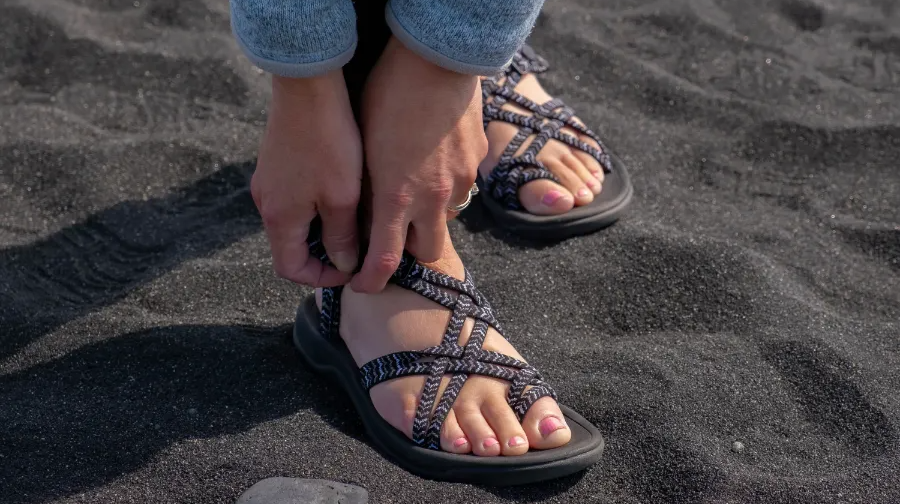 With a little bit of extra care, your sandals will last you on your Costa Rica trip and many years beyond. Your feet deserve this sort of attention and treatment! They'll be your go-to sandals you'll bring everywhere, whether on any future tropical vacations or adventures to paradise.
Never fear, however. In this article, we went over several of our best hiking sandals for Costa Rica so that you can get the most out of your next vacation. With the information contained here, you can make a smarter purchase and guarantee that your next vacation is your best one yet. So don't wait! Check out the options in this piece and get your pair of high-quality hiking shoes today!
Frequently Asked Questions
What is the climate like in Costa Rica?

The climate in Costa Rica is tropical and varies depending on the region. Bringing a good pair of versatile sandals will make your life a lot easier, since you can wear them on any terrain. The country is divided into two distinct climatic regions: the Caribbean side and the Pacific side. The Caribbean side of Costa Rica has a humid, tropical climate with high temperatures and abundant rainfall throughout the year. The average temperature is around 27°C (80°F) and the average rainfall is around 2,000 mm (78.7 in).

Should I bring flip flops or sandals with a heel strap?
While flip flops are a popular choice for the beach, they may not provide the best support for long hikes or excursions, which you'll likely do in Costa Rica. The adventurous bunch need a good pair of hiking sandals that can be used on a myriad of terrain. It's a good idea to bring both types of sandals and see which works best for you, especially if you have room in your bag and can pack the extra items.
Can I wear my sandals to go out at night in Costa Rica?
We've experienced some of the best nightlife in Costa Rica! It's a laid-back, casual destination, so sandals are perfectly acceptable to wear out at night. You can even wear them with a pair of socks and jeans to change your style up a bit.
Are there any other tips for packing sandals for a trip to Costa Rica?
Yes, here are a few tips to keep in mind when packing sandals for Costa Rica:
Bring two pairs of sandals, in case you lose one or it gets damaged

Pack sandals that are easy to clean, store, and carry. You don't want your dresses or accessories getting dirty from your shoes!

Bring socks for cooler evenings. You can even wear your sandals with socks (and a pair of jeans) on a night out!
Overall, the key is to bring sandals that are comfortable, durable, and versatile. With the right pair of sandals, you'll be ready for anything Costa Rica has to offer, and that includes activities in the sand, and adventures in the jungle.
Collection 2019
Sale 70% Off
Title for image