Hiking Shoes Appalachian Mountains
Hiking Sandals for the Appalachian Trail
The Appalachian Mountains are one of the major mountain ranges in North America. They stretch from Canada to Alabama and attract millions of visitors every single year. These mystical mountains are home to bears, moose, and coyotes, and change drastically throughout each season. Visitors are drawn to the snowy peaks in winter and the fiery red treetops in autumn. But the biggest draw of the Appalachian Mountains is the Appalachian Trail, which extends over 2,000 miles through the mountain range. This footpath snakes its way through forests and national parks, and across mountain peaks. The trail runs from Springer Mountain, Georgia, all the way to Mount Katahdin in Maine. More than 3,000 people attempt to complete the entire Appalachian Trail every year, and it takes about five to seven months to complete the whole trail. That's more walking than most people will do in their lifetime!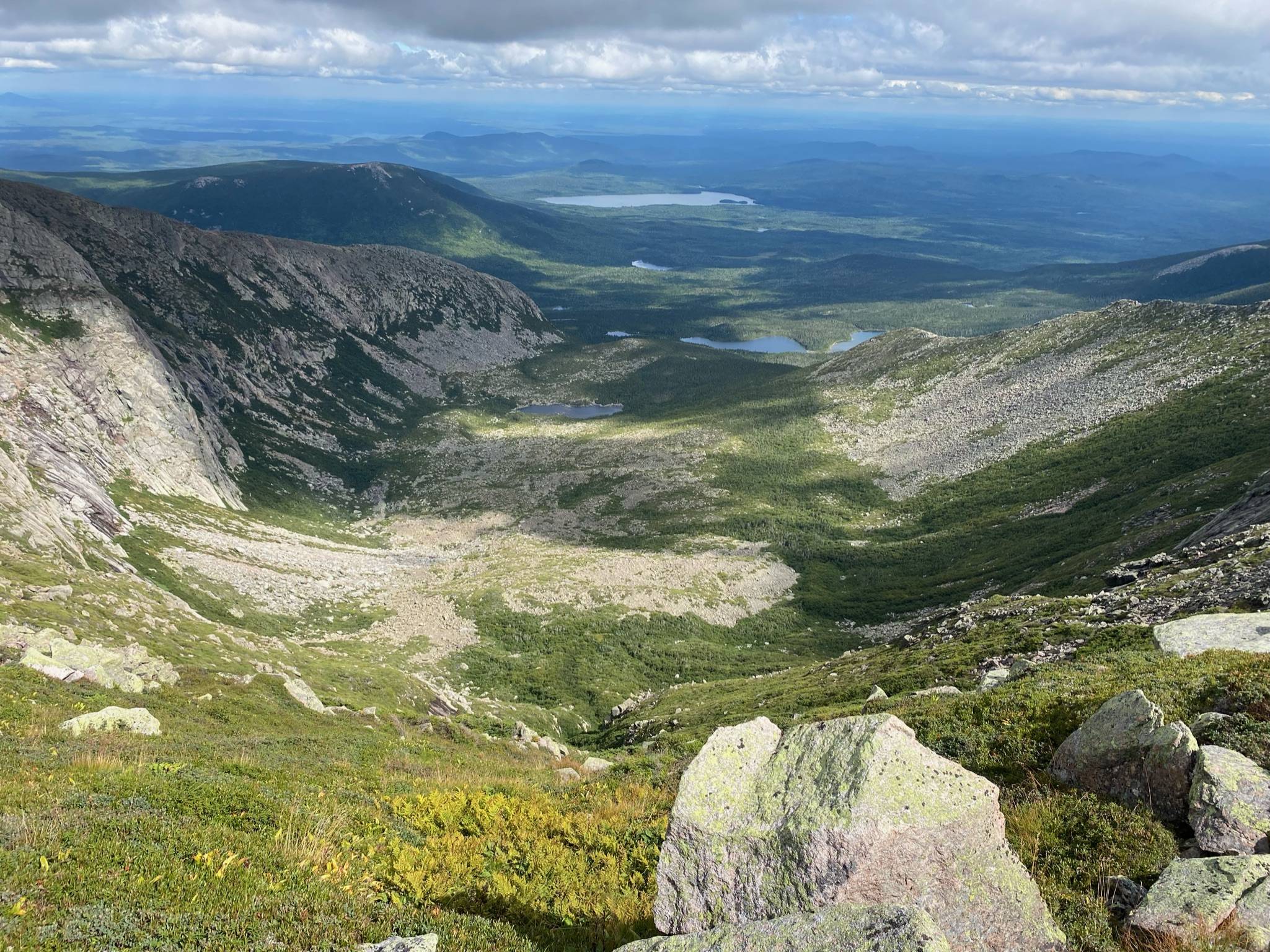 Trekkers either complete the trail northbound, which is more popular, or southbound. This is because trekkers follow the seasons changing from spring to summer as they head north. The northbound trail begins in March or April, and the southbound hike begins in June after the trail in Mount Katahdin opens. On average, trekkers walk between 12 and 16 miles per day, camp, and sleep in shelters scattered across the mountain range. During your trek, you'll get sweeping vistas of the mountains and some spectacular sunsets and sunrises. The elevation gain and loss during the Appalachian Trail is no joke it's equivalent to summiting Mount Everest sixteen times. If Mount Everest seems too daunting of a task, then the Appalachian Trail is your next best bet. It's one of the most challenging, fulfilling hikes any serious trekker can embark on, and not everyone who starts the trail finishes it. Whether you're in a mid-life crisis or looking to hermit yourself away from the rest of the world, this may be the exact adventure you've been looking for.  
Sandals for the Appalachian Mountains
Because trekkers on the Appalachian Trail walk every day for the better half of a year, foot support is incredibly important while trekking the Appalachian Trail. You need those feet to get you from Point A to Point B because without them, you wouldn't get very far! As you stack up the miles day after day, you need shoes that help distribute the pressure you're inevitably putting on your foot. These hiking sandals for women help improve your stability and balance on the trail, while also helping prevent painful hotspots and injury. Hotspots are a common occurrence for trekkers wearing unsupportive shoes. They're caused by pressure and friction rubbing on your feet and are a warning sign that a blister is on its way.
You must treat yourself to only the best walking sandals out there. Not only are these women's arch-support sandals supportive, but they're comfortable and stylish. The sandals come in many different colors ranging from black, gray, beige, blue, and white, so you can choose a sandal - or two - in a color of your choosing. Better yet, free returns mean no more stressing if the sandal will fit you when the package reaches your doorstep. That time you would spend searching for a shoe at the shoe store can now be used packing for your trip.
We promise, your feet will thank you!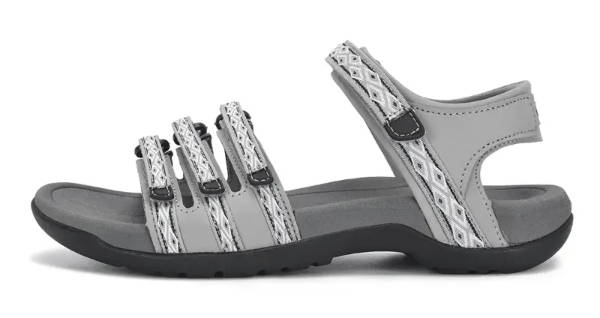 If you're the type of hiker that needs to give your feet a breath of fresh air, then the Napali Hiking Sandals are the best ones to bring on the Appalachian Trail. These hiking sandals have four loops and adjustable soft straps, which provide optimal comfort. You can adjust the sandal exactly as you need. This is extremely helpful, considering you may need to adjust your sandal throughout your trip to accommodate how your foot is feeling. For example, if you're experiencing soreness, then you may want to loosen the straps.

These sandals are waterproof and durable and are ideal for crossing rivers on the trail. You'll likely get caught in a few rainstorms in the Appalachian Mountains, so it's better to be prepared with hiking sandals that also double as water sandals. There's nothing worse than hiking nearly 20 miles with wet, soggy, smelly sneakers. It happens to the best of us, but it won't happen to those of us with these sandals. More so, sitting down and taking off your sneakers eats up precious trekking time, so this is a great way to keep your momentum going on the trail. These sandals are also made from quality material that'll survive thousands of steps and miles every day.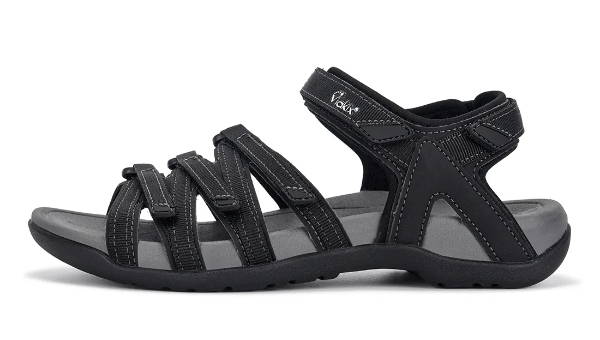 With stellar arch support, the Acadia Hiking Sandal is one of the best outdoor sandals for those of you needing extra foot support. It has an EVA midsole and five hook and loop straps to optimize personal adjustment. The straps hug your feet, so you know you're getting a sandal that your feet will love and appreciate. These sandals also don't shy away from extra space. They're ideal for women with wide feet and who need extra room in their sandals. With these sandals, we embrace your need for a little bit of extra space!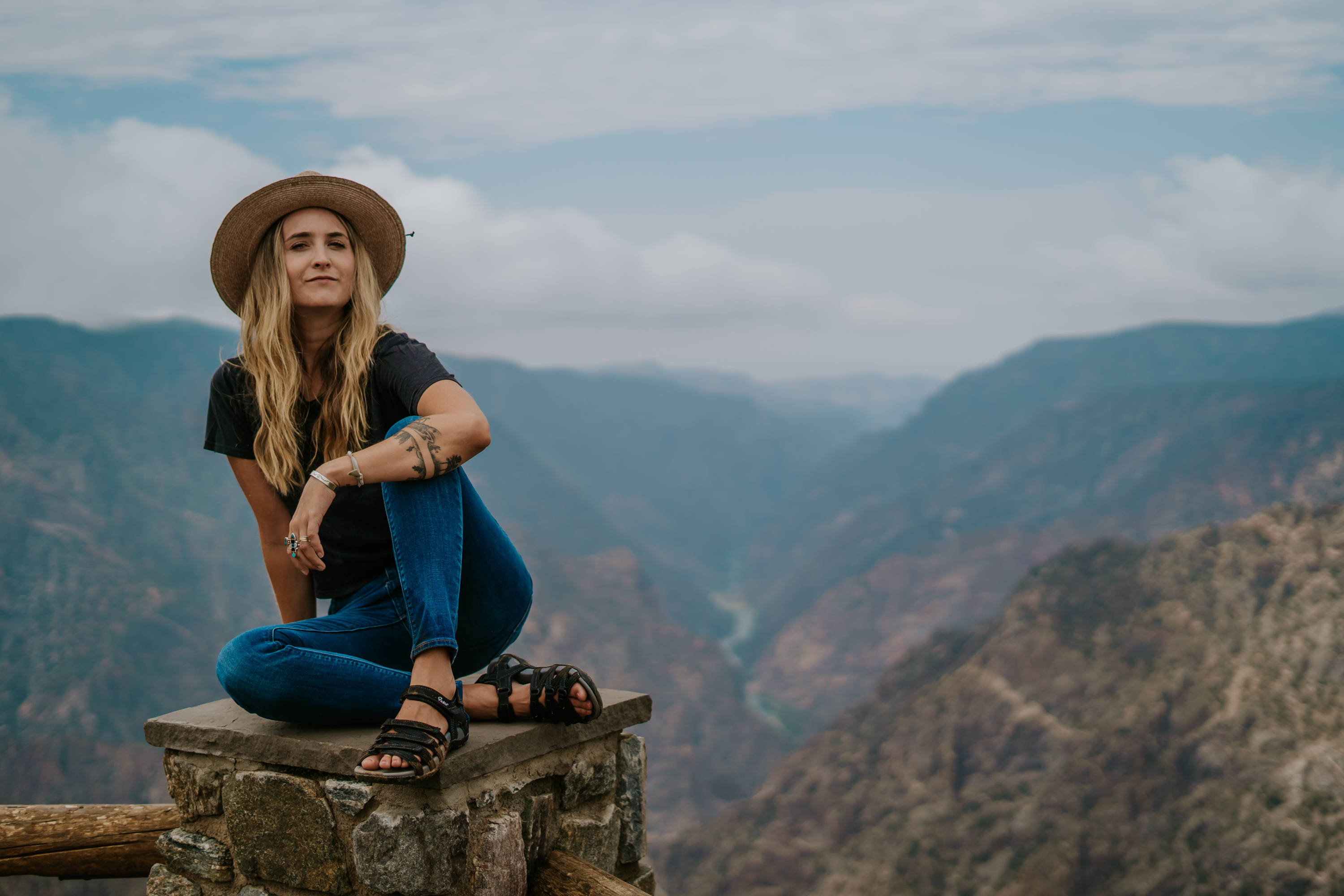 Because of its curved shape, walkers have less joint stress than if they were solely wearing sneakers. The ergonomic sole gives that extra cushion by increasing blood flow and circulation to your foot. In theory, this helps prevent fatigue and exhaustion. These trekking sandals provide the best company while on the trail. It can get lonely out there, so you might as well keep your feet happy and in good spirits.
The Samara Walking Sandal
Just because you're on the trail, doesn't mean you have to give up style! If you have medium or narrow-width feet, the Samara Walking Sandal is one of the most popular sports sandals to wear on those long through hikes in the backcountry of the Appalachian Mountains. It has an EVA foam midsole and ergonomic outsole, which contours to your foot and provides extra cushion. The stabilizer reduces the stress on your foot by giving optimal heel lift to your foot. For the adventurous bunch who need athletic sandals that provide more traction, then this is the ideal sandal for you. With these sandals, you can run, hop, skip, and jump your way across the Appalachian Mountains without a worry in the world. You'll probably want to spice your walk up a bit since walking can get a bit repetitive. These sandals will do just that for you.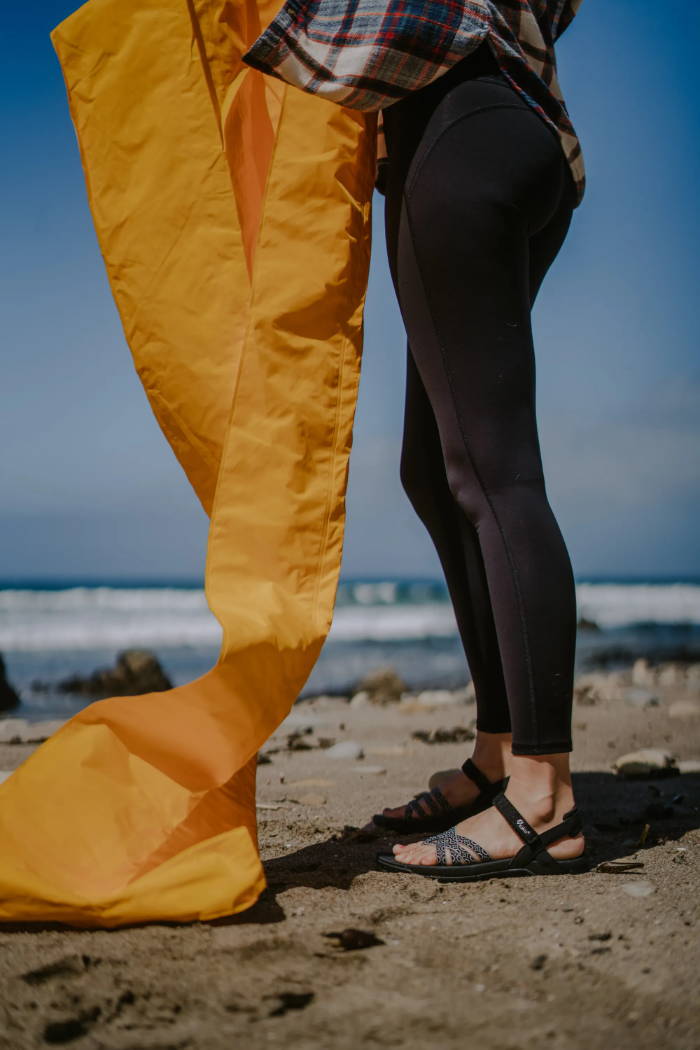 This sandal is affordable and customizable for your personal foot size because of its hook and loop strap on the ankle. This is especially beneficial if you want a looser fit. Better yet, you can adjust these sandals after a long day of hiking, so they fit more like a comfortable slipper. We all know that fewer supplies is more while on the trail, so let's make this a two-for-one sandal!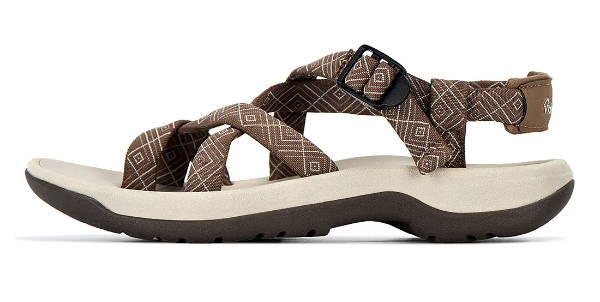 For women with wide feet, finding a sandal that accommodates wide-width feet can be tough. Look no longer, because the Cortona Sport Sandal is one of the best active sandals for women with wide-width feet on the trail. A little extra room never hurt anybody, especially while trekking in the mountains.
It's common knowledge that hikers on the Appalachian Trail need arch support. This helps prevent injury, reduce strain, and decrease fatigue. If your feet are unhappy, you'll be unhappy! With these sandals, you'll get substantial arch support from the EVA foam midsole. If you're prone to accidentally rolling your ankle, the adjustable ankle strap provides the ankle support you need to prevent this from happening. No one wants to get stuck in the middle of a trail with no medical help.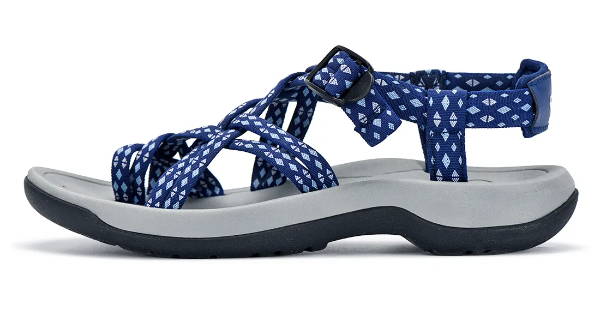 As we've mentioned before, long walks on the Appalachian Trail need quality sporty sandals. We'll keep stressing the fact, so your feet don't have to. The Siena Sport Sandal has an adjustable ankle strap, an EVA foam midsole, and soft stretchable foot straps. All of that combined makes the perfect sandal for the Appalachian Trail. The ergonomic outsole also gives that necessary curvature and cushion our feet need for optimal support. If you have high arches or a narrow foot, then these sandals take care of that. They'll give those high arches and narrow feet the support they need.
Your feet will feel like they're walking on clouds for the duration of the hike because, on the Appalachian Trail, our feet deserve to get pampered, especially when they're doing most of the work for us.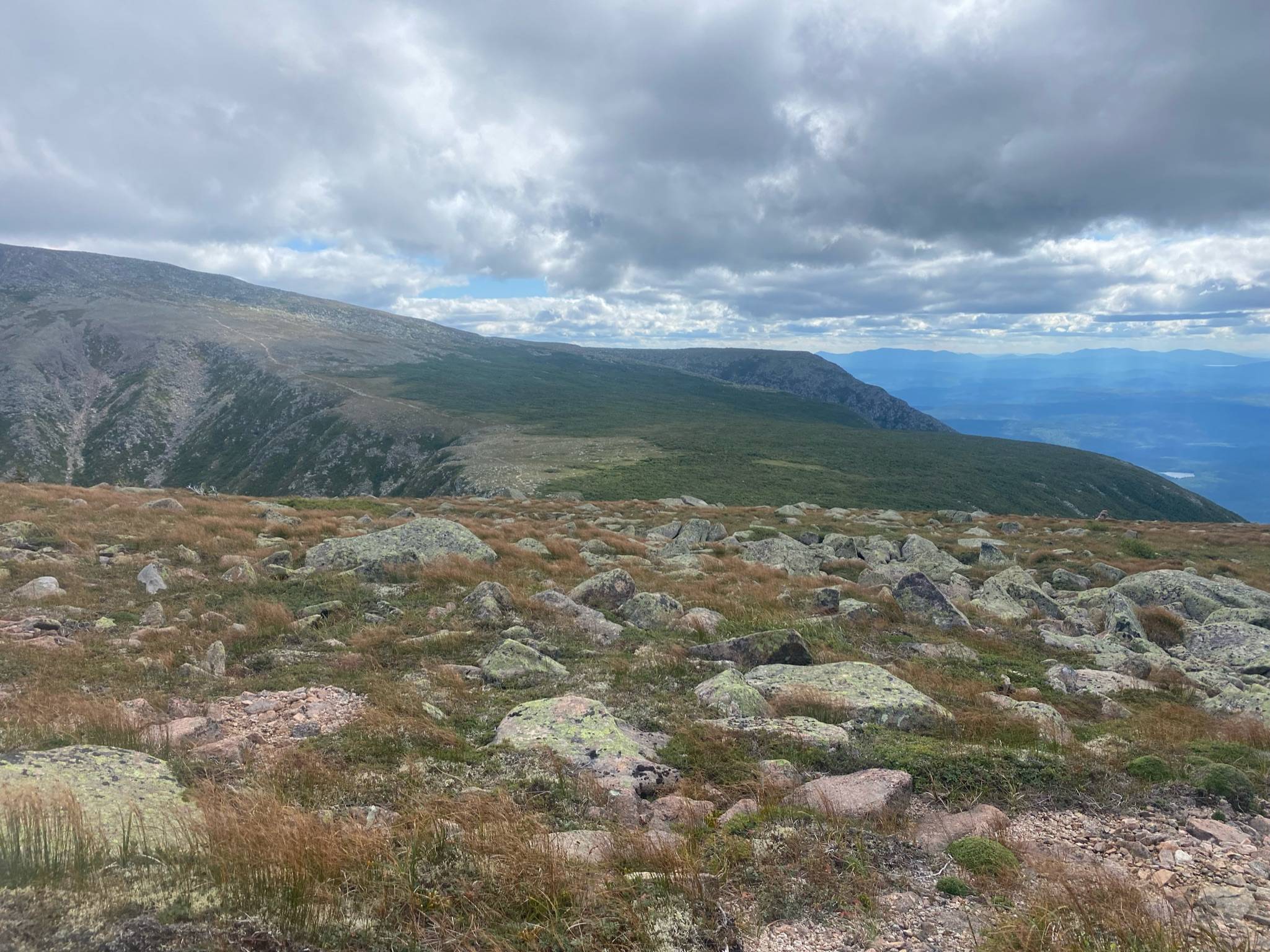 With this selection of sporty sandals, feel free to pick your favorite color and hit the trail in style. We're led to believe we need to give up style in favor of support, but not with these sandals. As we've mentioned above, they all have both design and support in mind. You and your feet are the best team out there, so why not make both of you happy while on The Appalachian Trail? And whether you're a teenager or an older woman, finding a sandal doesn't need to be a nuisance any longer. These are suitable for all ages and all activity levels. The adjustable straps, contoured arches, and foam material combined give you the best advantage on the trail.
Now, get ready to see some of the best views of your life!
Collection 2019
Sale 70% Off
Title for image