The Top Five Sandals for Your Next Beach Vacation
Best Sandals for the Beach
The sun is shining, the weather's warm, and it's finally time to take off your winter boots and put on your beach sandals. Taking a beach vacation equals a stress-less, relaxing experience accompanied by the sea, sand, and sun. Most of us want to shut off our phones and spend our days lounging under an umbrella and swimming in the ocean, working on that tan we always said we'd get, without thinking too much about what we're wearing. If you're anything like me, you don't want to pack any old, worn-down pair of sandals or flip-flops on your beach vacation - you want a pair that'll cradle and nurture your feet. Trust me, if you plan on going out to eat, dancing at a club, or taking a long stroll down the white-sand coast, you'll want a beach sandal that's versatile and ticks all the beach boxes. I love saving time and wearing one sandal that's versatile enough for multiple occasions.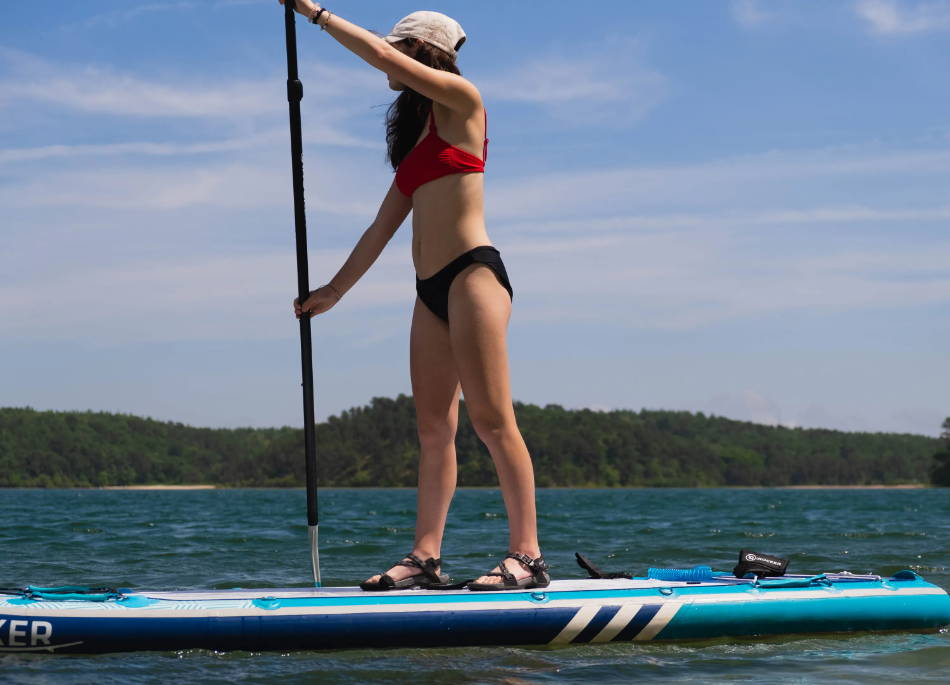 You'll want travel sandals that are easy to pack into your beach bag or suitcase. Versatile sandals double as beach and going-out shoes, so that means you have fewer things to bring. As long as you're prepared for short bursts of rain and relentless sunlight, you're ready to go. Sandals that are well-equipped for walking on sand help prevent injury and keep your foot protected from hot sand that may burn your feet. Your feet deserve a vacation too, especially after all those years of hard work!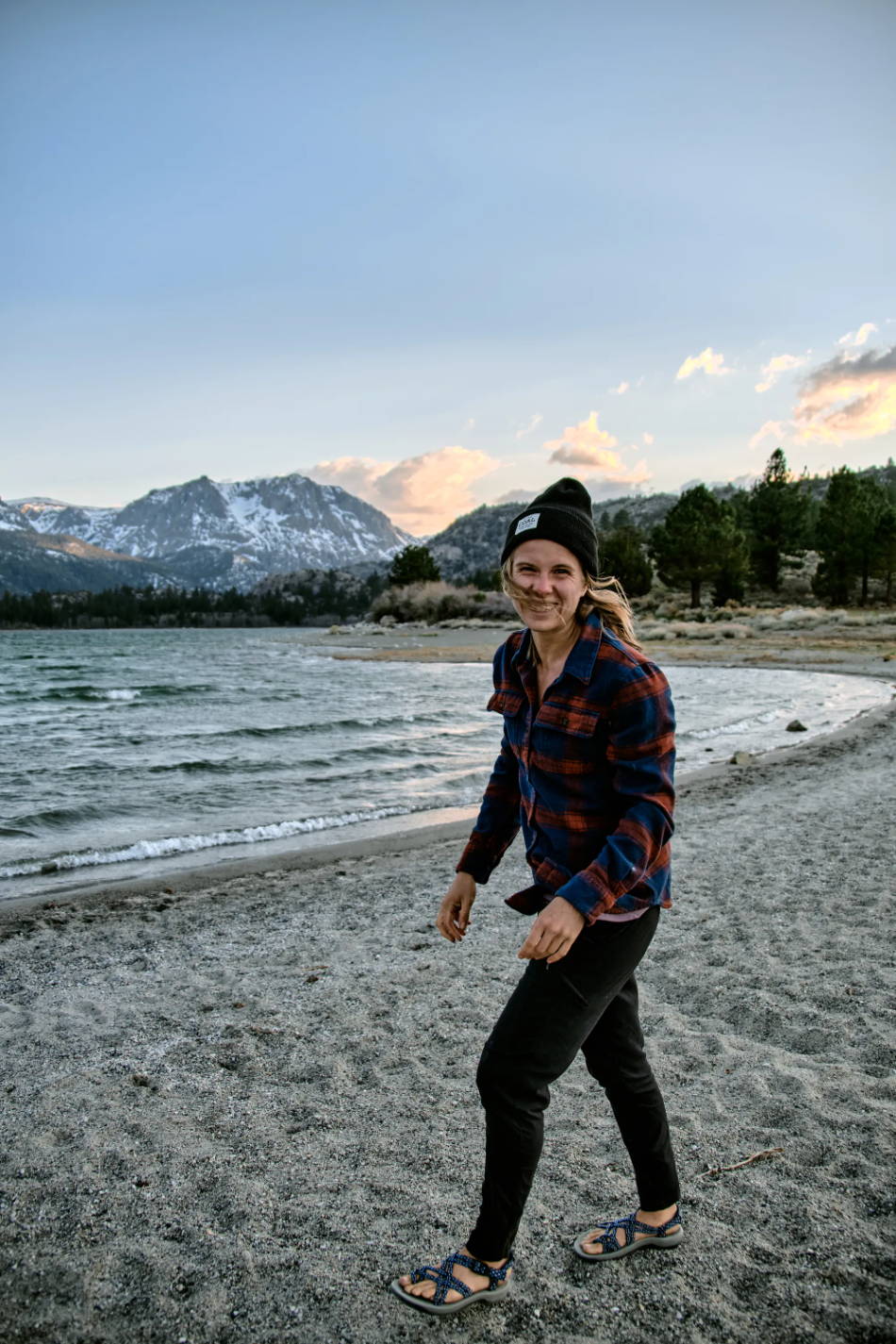 Not all sand is made equal. Your beach vacation may take place near your home, in the Caribbean, or on deserted islands in Asia, which means you'll need a sandal that can tackle all different types of sand. During my travels, I've found myself lounging on the soft, white sand beaches in Thailand or walking down the hot, black sand beaches of Guatemala. Every time, I wear sandals that I can bring on any type of sandy terrain. These sandals have impressive traction, protect my feet from the elements, support my ankles and arches, and provide me with the comfort of knowing my feet are cared for. The best part is that I can wear them to a local beach bar or club straight after swimming in the ocean, without having to worry about changing my shoes. Our Viakix sandals have all areas of a beach vacation covered, including nights out and long walks on the sand.
Supportive Siena Sports Sandals for the Beach
Strolls down the beach require sandals that are comfortable and supportive. Sand is uneven, and you never know if you're going to walk on soft sand with divots, or hard, wet sand. Preparing yourself with a sandal that can tackle all types of sandy terrain is a must. That's where our Siena sports sandals come in. They'll pamper and cradle all the curves of your foot, so you won't have to worry about what you're stepping on. That's why Viakix uses durable materials that are here to stay.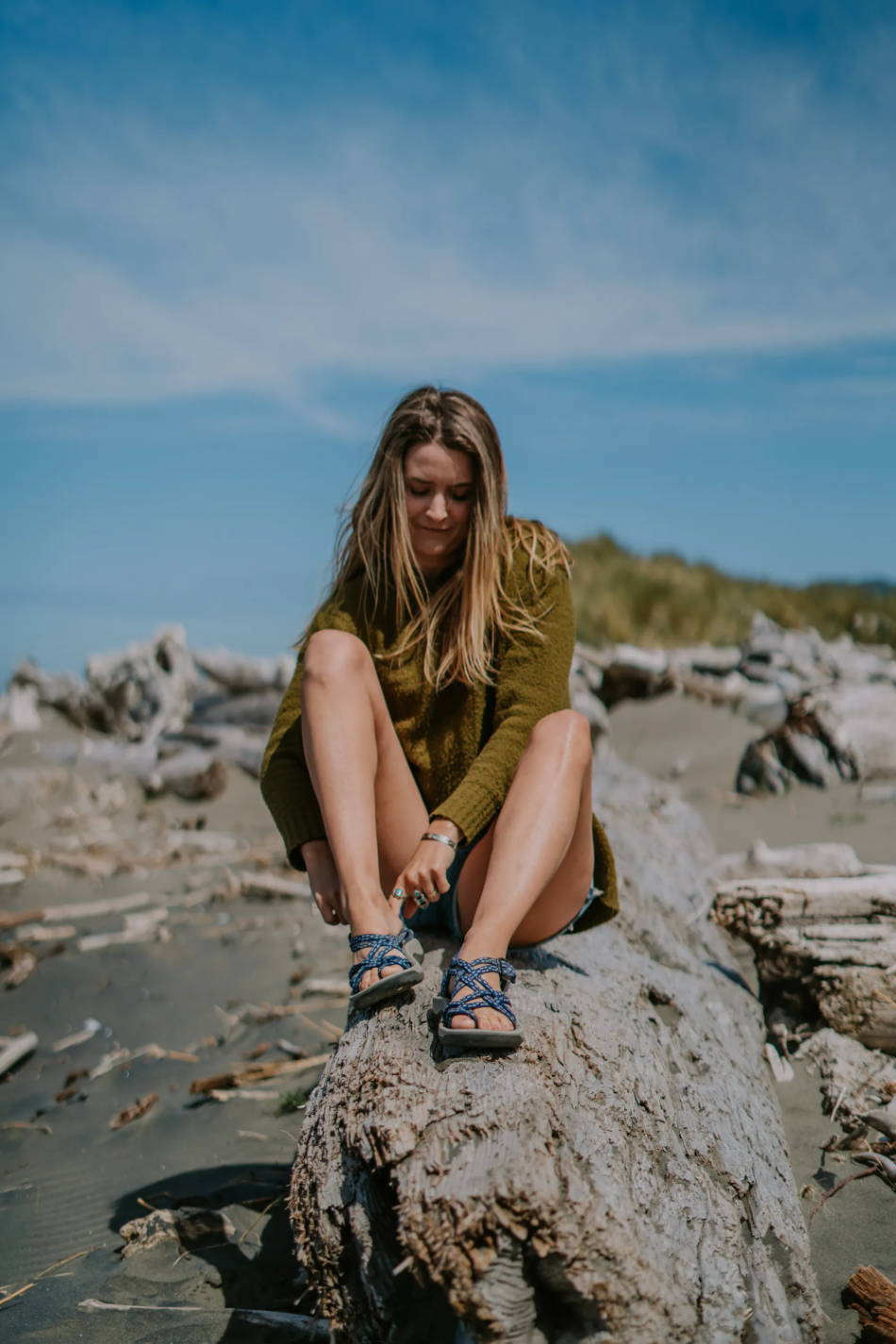 The Siena sandals have soft stretchable straps that hug your foot and are customizable to your every need. They have a thick EVA foam midsole and ergonomic outside for arch support, with an adjustable ankle strap. Better yet, they come in all sorts of colors and patterns, so you can pick one that best matches your beach outfits. After your day at the beach, wear these sandals to a bar and dance the night away on the Caribbean island. I love wearing these sandals on the beach, not only because they're stylish, but because I don't have to worry about any injuries or burning my feet. The best part is that I can go for a spontaneous stroll whenever I feel like it, after swimming in the waves, without having to think about changing into sneakers.
Quick-Drying Cortona Active Sandals for Beach Walks
You'll likely get your sandals wet on your long coastline walks, especially if you're the type of person who enjoys running through the waves. That's why you'll need waterproof, quick-drying sandals so you can walk straight to the bar after the beach without having to worry about wet sandals. This will cut out the need to go home and change, inevitably adding time to your trip. Since vacations have a limited amount of time, you'll want to cut corners and make the most out of every hour of every day.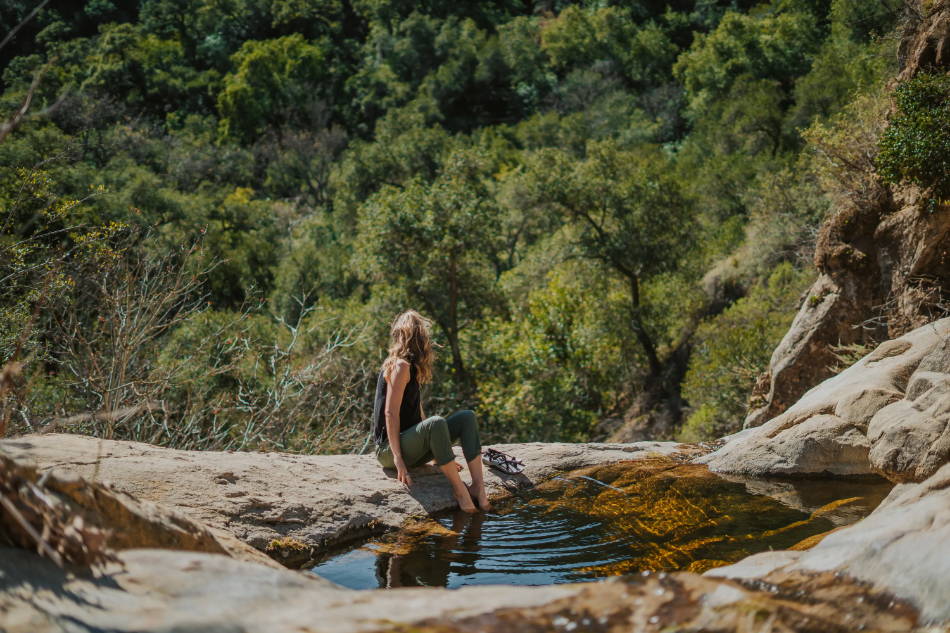 Our Cortona active sandals are the perfect beach-to-bar sandal. These sandals have soft, stretchable straps that hug your feet. They're customizable to every foot, and come equipped with a thick EVA foam midsole and ergonomic outsole. These provide substantial arch support for long walks. You won't have to worry about injuring the arches of your foot while jumping through waves and stepping on rocks. You can customize the ankle strap to fit your foot. That's more time to enjoy the sunny weather, watch the seagulls flying above the saltwater, and make memories with your friends and family. Viakix will bring you the happiness you deserve.
Comfortable Napali Hiking Sandals for Beach Vacations
Beach vacations need durable, versatile sandals, especially if you're an active person who likes to enjoy a hike or two during a beach vacation. If you feel like lounging on the beach one day and then hiking through the jungle the next, wearing a sandal that can tackle both adventures is a necessity. Sandals made of high-quality material that won't fall apart at the first sign of trouble are especially important. Think of it as an investment in your beach vacation. Making sure you have comfortable, durable shoes saves a lot of hassle in the long run, and could potentially save your entire vacation. Imagine having to shop for new shoes while on a holiday, just because yours broke? That could ruin your week! That's why sticking to one option for your beach flip-flops is your best bet.
Our Napali hiking sandal, aptly named after the Na Pali Coast on Kauai, Hawaii, is your best beach buddy. It has a cute design, so you can bring style to the beach and then the bar. They have soft hook and loop straps that hug your feet and ensure a customizable fit every time. They also have a thick EVA foam midsole and ergonomic outside, which provides substantial arch support during long hikes. If you want a more supportive sandal, you can adjust the ankle strap to help prevent rolling your ankles. The water-resistant material also makes them ideal for outdoor adventures during those short bursts of tropical rain.
Durable Sloane Outdoor Sandals for Beach Vacations
Beach vacations either mean adventure, relaxation, or a bit of both. You never know what sort of adventure awaits you during your vacation, so it's a good idea to be prepared for anything. You'll want sandals that are durable and that you can trust. Long-lasting sandals that won't break or fall apart during your vacation are a must, which is why investing in high-quality sandals is important. Our Sloane sandals have all areas of a beach vacation covered.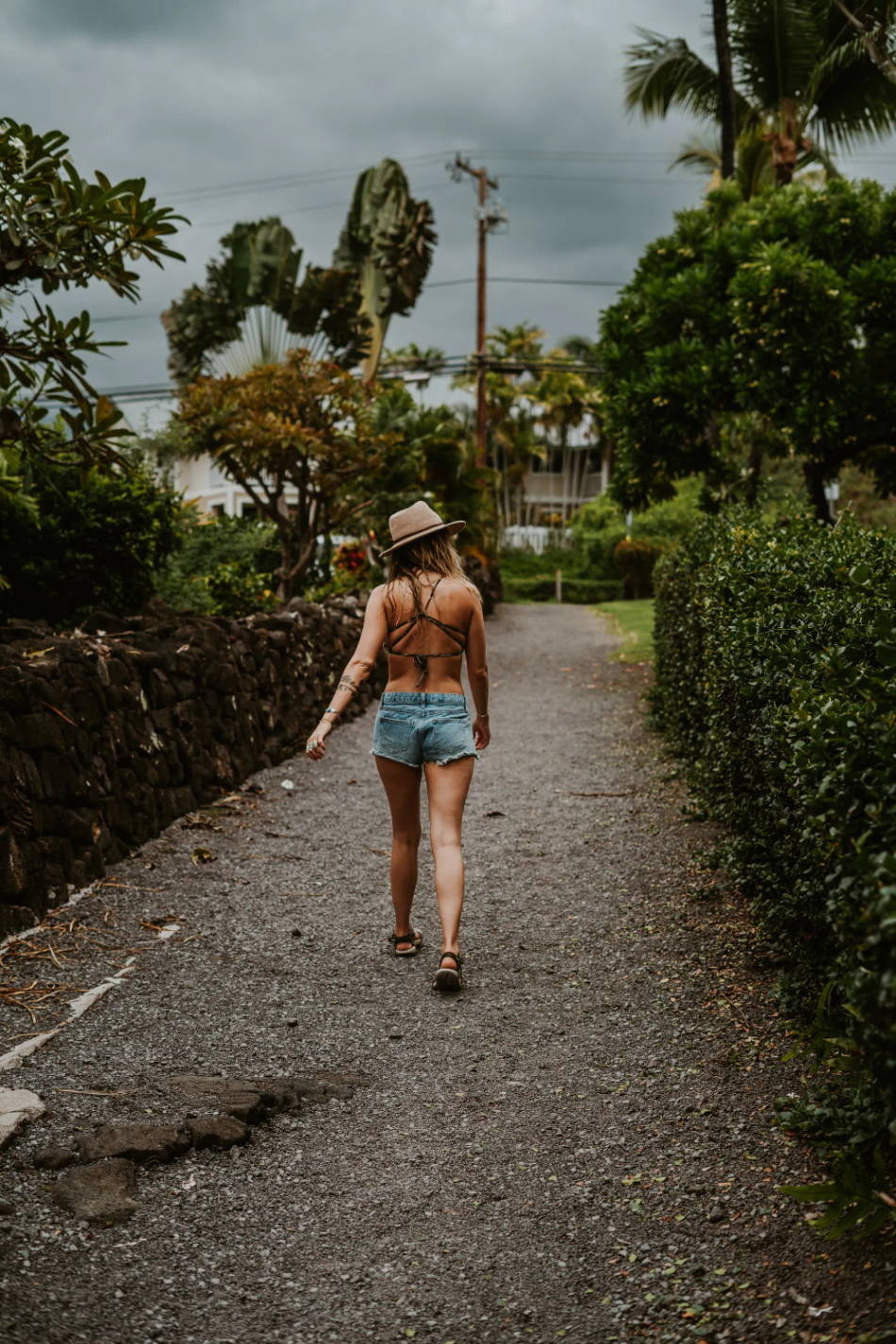 The versatile, durable Sloane sandal deserves a pat on the back, because whether you want to dance around a beach bar style, lounge in a reclining beach chair, or strut down the beach, these sandals can do it all. It has a completely adjustable strapping system that'll hug your feet for a customized fit to suit your personal needs. It has a renowned thick EVA foam midsole and ergonomic outsole to provide substantial arch support for long walks and beach strolls. I love wearing my summer sandals on every beach vacation.
Kiawah Orthotic Flipflops for Beach Vacations
Everyone wants an easy sandal solution when they're on the go. Slipping your foot in and out of a sandal makes your life easier. No time is wasted putting on your shoe, which means you can get to the ocean faster. If you're more of a flip-flop beach person, we have the perfect solution for you, and that's our Kiawah flip-flops. I love being able to easily slip these on and off without having to worry about adjusting the strap. They're great for kicking back on the beach or a casual night out when I don't feel like taking long walks or going on a hike.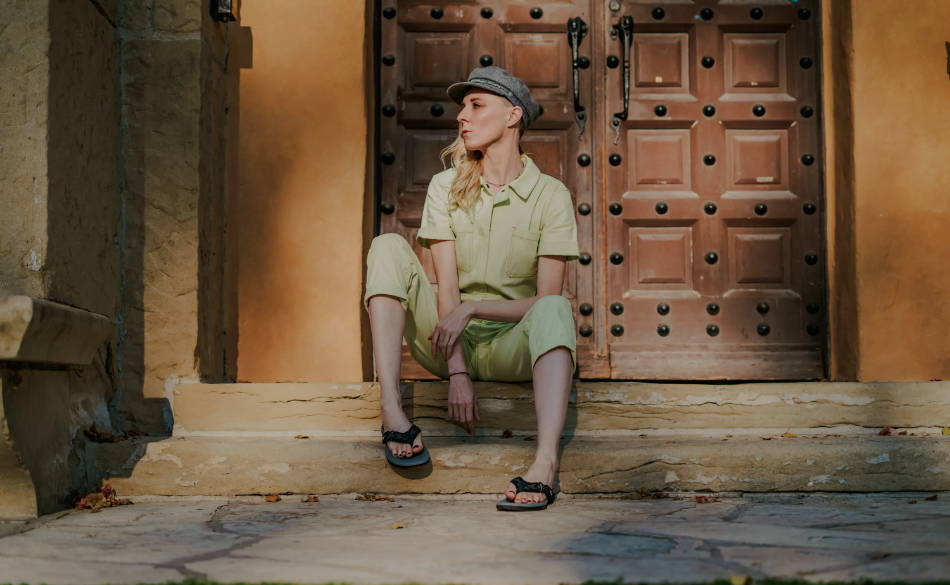 Better yet, these are your go-to orthotic flip-flops. They have a cushioned ergonomic EVA foam sole, arch support, and a deep heel cup that helps absorb the body's impact. They also naturally align your feet, and you'll notice a soothing and comfortable fit. If you suffer from plantar fasciitis, orthopedic heel, and foot pain, supinate, or high arches, and have just about given up on finding the right flipflop, we have your solution. Look no longer! Your beach vacations don't have to suffer any longer, and with our flip-flops, you can fully relax and enjoy everything a beach vacation has to offer.  
With our versatile, high-quality sandals, your next beach vacation just got a lot more enjoyable. It's time to kick back, relax, and fully relish in your next vacation.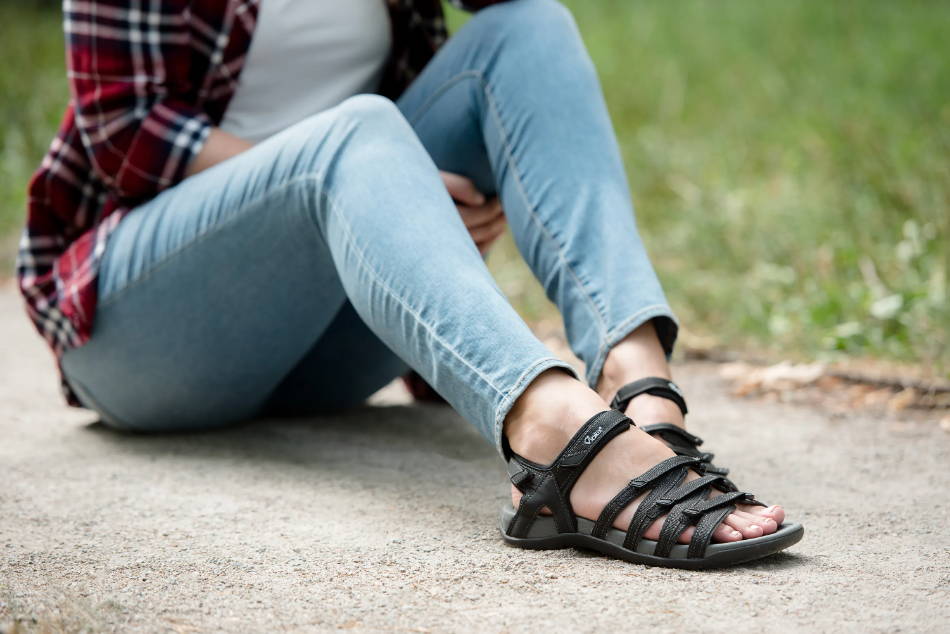 Frequently Asked Questions
Do I need sandals for a beach vacation?
Absolutely! During the day, the sand can get extremely hot and potentially burn your feet. You'll need sandals on the beach. Wearing sandals in the water also helps prevent injury, like cutting your foot on a sharp shell or coral.
Why do I need arch and ankle support for a beach vacation?
Wearing sandals with arch and ankle support on a beach vacation helps prevent injury. It's important to prevent injury and make sure your vacation is as safe as possible. No one wants ankle pain when they're trying to enjoy the sun!
Do I need a waterproof sandals?
Definitely! Even if you don't plan on swimming in the ocean with your sandals, wearing a waterproof sandals is a good idea in case it rains. If you're on the beach, you'll likely get wet at some point, so it's important to make sure you're well-equipped for any sort of terrain and weather.
Collection 2019
Sale 70% Off
Title for image