Cute Athletic Sandals: Comfort & Style on the Go
Athletic or sport sandals are the perfect arsenal in your footwear toolbox—some might even call them the "Swiss army knife of sandals." Over the past few decades, athletic sandals have gone from a simple niche to a full-blown industry, complete with innovative shoe technology to provide comfort, stability and yes, even style to your footwear.
Athletic sandals are one of the most popular styles of sandal; their sales sometimes even outrank sales for casual fashion footwear, which is definitely a feat (no pun intended) in an increasingly competitive footwear market.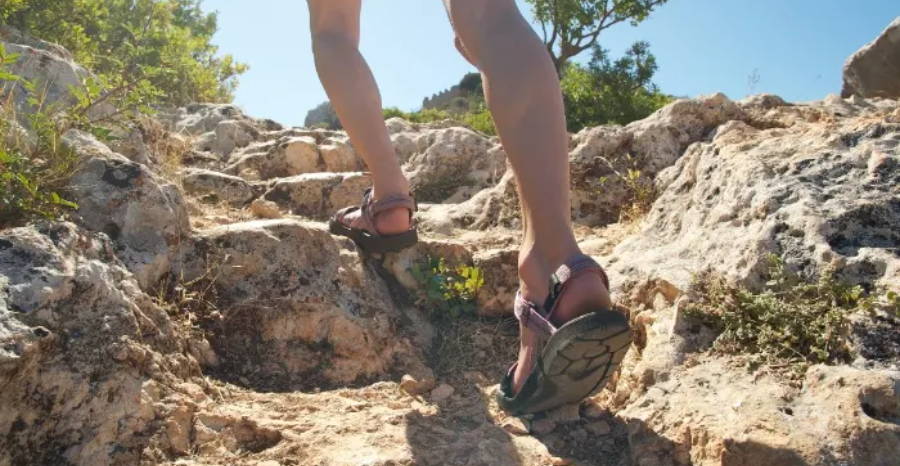 But what is it about athletic sandals that make them such an appealing and even beneficial choice to anyone looking to add another pair of shoes into their footwear collection?
Athletic sandals are quickly becoming their own type of phenomenon, and this guide will help you take a closer look at types of athletic sandals, how they can benefit you—and all of the amazing and exciting activities you can do when you're sporting a great pair that is sure to turn heads
There are numerous types of sandals available on the market today, ranging from fashion sandals to fashion sandals all the way to athletic sandals. Athletic sandals are unique because they are designed to be worn during more engaging physical activities, as opposed to, say, a slim fashion sandal that's best worn on the boardwalk for a short afternoon stroll.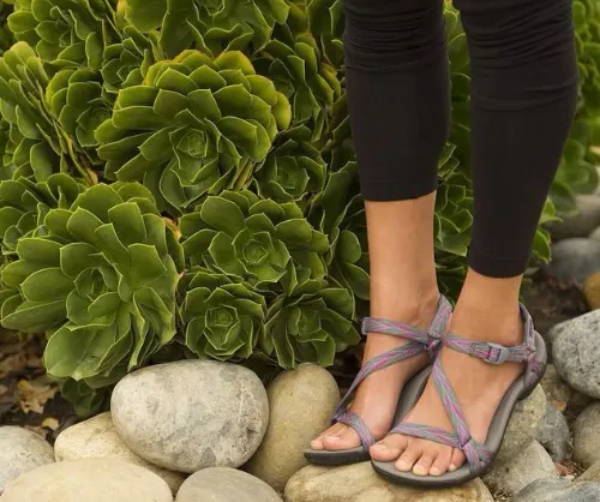 It's important that you wear the right type of sandals when you're engaged in any activity, especially a sport or outdoor activity that will have you climbing, running or otherwise moving about. Wearing improper footwear could result in everything from injuries to sore feet or even the development of friction corns or other annoyances that are tough to remove.
If you know you will be heading out for some physical activity, make sure to leave those flimsy flip-flops or otherwise non-athletic sandals on the rack.
Women's Athletic Sandals: You Can Do (Just About) Anything in Them
Athletic sandals were referred to above as the "Swiss army knife of sandals," and nowhere is this more exemplified than in the many—many!—things you can do while wearing athletic sandals. The best athletic sandals are designed to allow you to comfortably, securely and most importantly safely do a range of fun sports and outdoor activities.
Let's break down some of the most exciting athletic-based activities you can do while wearing athletic sandals so that you can learn more about why this sandal type is considered the most diverse of any sandal type on the market today.
Hiking is one of the most popular pastimes in the world, and its popularity only continues to grow with the development of travel guides and hiking blogs where people can share accounts of their hikes, tips and tricks, and great hiking destination recommendations.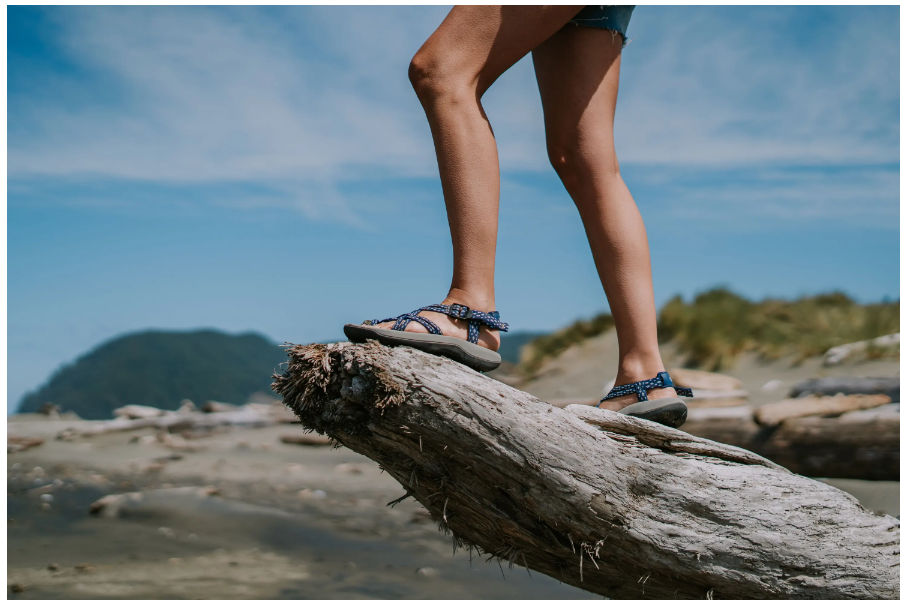 A solid pair of hiking sandals can let you go on a hike without having to worry about your shoes getting wet or not stable enough to handle some rugged terrain. Most quality athletic sandals are water resistant, and allow for a quick-drying, moisture free environment. If you plan on hiking, make sure you look for sport sandals with plenty of traction, especially if the hike may take you on more adventurous trails.
Even a simple walk can benefit from the presence of athletic sandals! Walking for an extended period requires your feet to be properly supported, which is where the right pair of athletic sandals comes into play.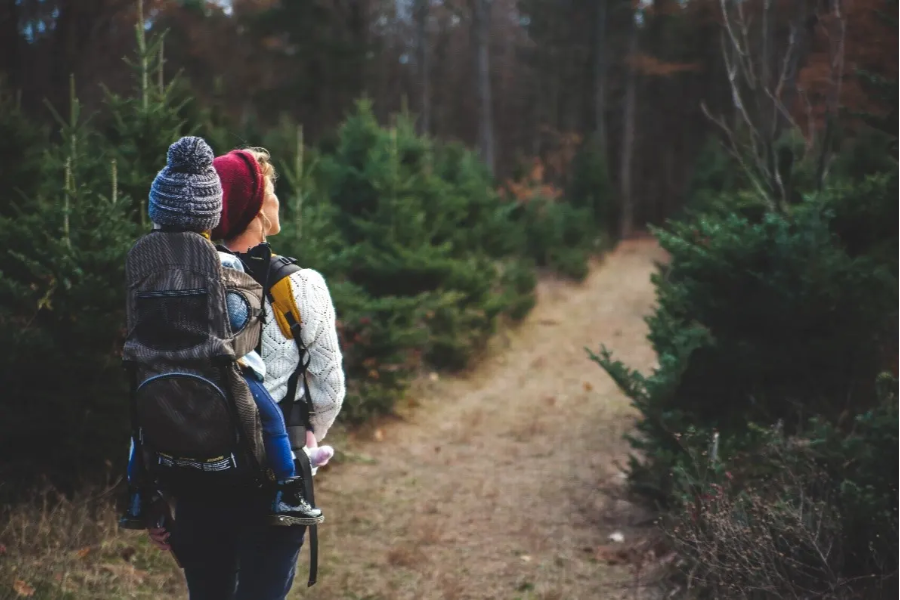 You don't want to try to take a walk around an outdoor track or through an outdoor forest trail while wearing sandals meant to be worn on inside a shopping mall or on the back patio. Athletic sandals will keep your feet protected, and supported from the start of the walk to the finish.
Camping is a wonderful pastime, whether you're camping out in the middle of a national park or simply taking advantage of a local campground. Camping, like any outdoor activity, requires the right type of footwear. A pair of quality athletic sandals will go a long way towards ensuring that your feet are protected and supported during a camping trip, especially when you need to venture away from the campsite to collect firewood or other supplies for you and your fellow camp mates.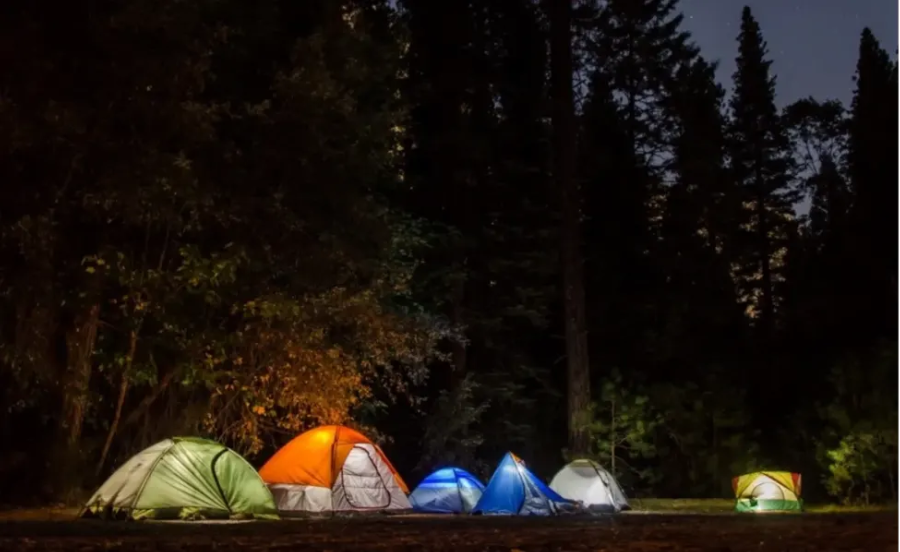 Athletic sandals are a great choice for camping due to the ease with which you can slip them on and off in your tent as well. If you plan on camping, look for a pair of sandals that provides a bit more coverage than the standard pair, while ensuring the shoes have excellent traction for reduced chances of slipping.
Water-Based Sports (Kayaking, Canoeing)
Kayaking, canoeing and other water-based sports are the perfect time to break out a pair of athletic sandals. Athletic sandals are ideal for these types of water-based sports because they provide much-needed stability and support without being hefty or unwieldy like hiking boots and other types of athletic footwear.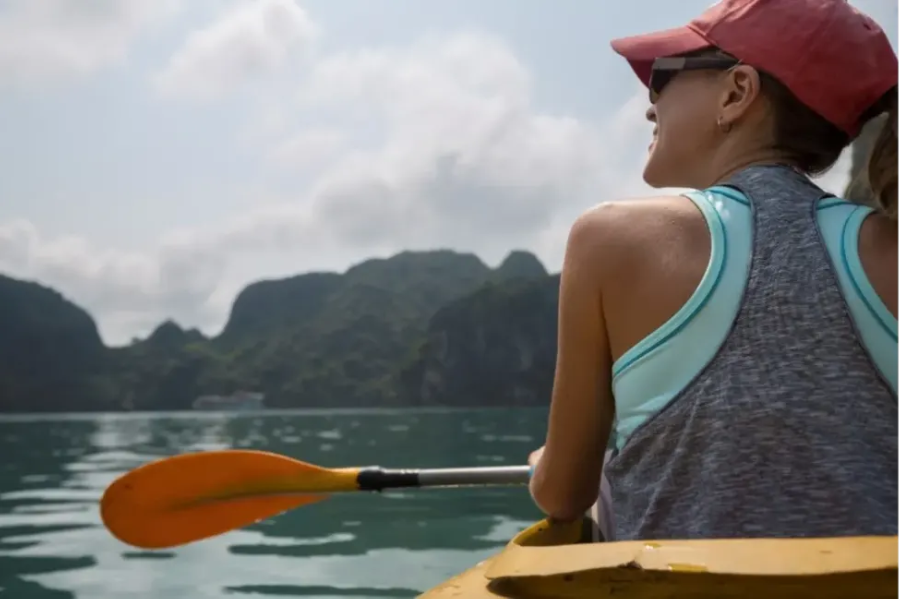 You will find that a lightweight athletic sandal is definitely appreciated when you're out on the water and don't want to feel dragged down by heavier footwear options. Look for slip-resistant athletic sandals when you know you want to take part in some water-based sports, as this will help reduce the chances that your slippers will slip and slide on your canoe, skies or other water-based sport equipment.
When you're out on a boat, the last thing you want to do is wear clunky, heavy shoes. These could be a hindrance during an emergency or simply make it difficult to walk around on the boat with ease.
A pair of athletic sandals will keep your feet supported above or below deck without being too heavy or bulky while you steer the course or even simply enjoy the boat ride as a passenger If you are going to be boating, make sure you choose sandals which have excellent traction, as this will be necessary on deck.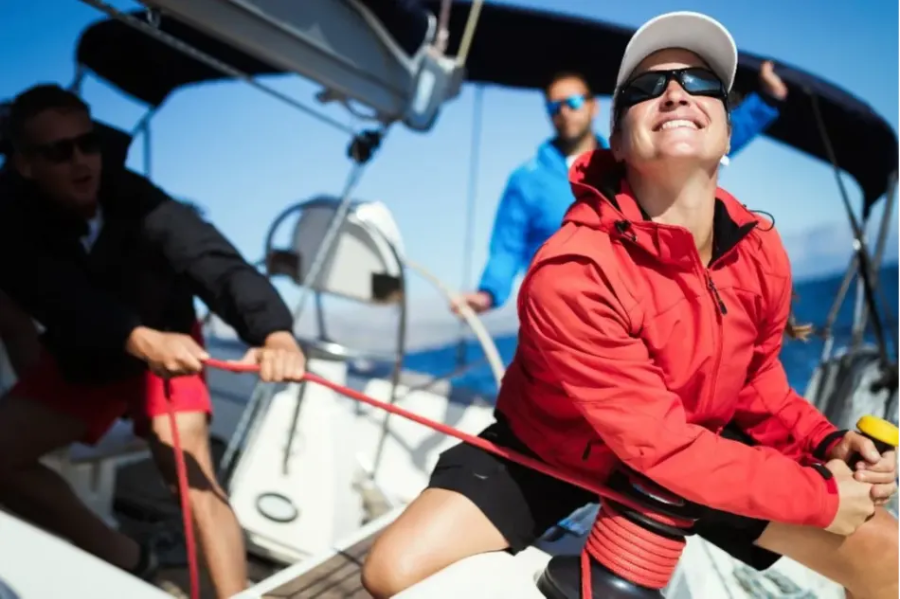 You should also look for athletic sandals made with a quick-drying material if you plan to head into the water during your boat trip or you know water from fishing equipment or fellow passengers will find its way to splash you during your trip.
Do you long to travel the world? Then you will most definitely want to be wearing the right pair of shoes! It's actually a great idea to bring along 1 to 3 pairs of shoes when you travel, as you never know which type of shoe will be best depending on what you decide to do during your trip.
Athletic sandals are a great option for just about any travel destination because they are lightweight, supportive, and fit in at many different travel attractions and destinations. If you know your travel plans ahead of time, you can make sure that you are bringing along appropriate footwear.
These, of course, are not all of the activities you can do while wearing athletic sandals. Athletic sandals, aka that all-too-versatile "Swiss army knife" of sandals, can be worn in many other circumstances—ranging from casual get-togethers to the aforementioned sports and outdoor activities and so much in between.
If it's an activity where you need to wear footwear that is supportive, comfortable and provides a secure grip, then chances are you may be able to wear athletic sandals while doing it. (Just make sure that it's appropriate to the occasion—please don't show up to your uncle's fancy wedding in a pair of athletic sandals, however comfortable and sleek they may appear.)
The Do's and Don'ts of Wearing Women's Athletic Sandals
Athletic sandals are perfect for just about any athletic activity, but it's important to keep some essential do's and don'ts in mind in order to keep yourself—and your feet—safe and secure during your outdoor or otherwise sporty adventures.
Do: Wear materials appropriate for your activity
Are you going to be heading out on your kayak for a beautiful scenic view of the lake? Or will you be heading into the rugged hiking terrain inside a national forest or near a landmark? Are you going to be taking a brisk walk on the beach in the early morning?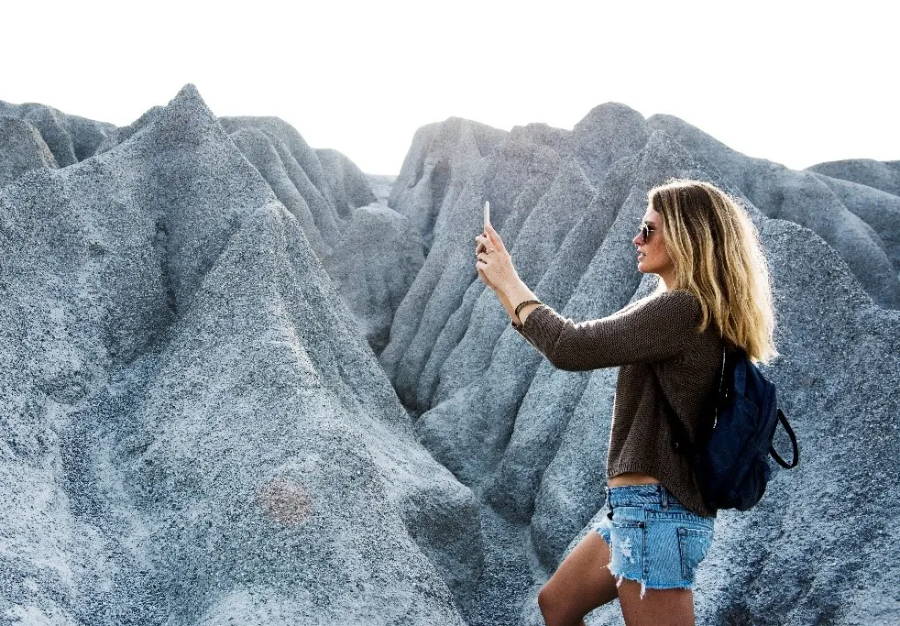 The more you know about what you plan to do, the easier it is to get the right kind of athletic sandal. For instance, if you know you'll be heading out onto the water frequently, look for athletic sandals with quick-drying material. If you plan to do some intense hiking, look for athletic sandals with more grip and thicker soles.
Don't: Forget to adjust the straps
One of the great benefits of athletic sandals is that their fit can be easily customized with by changing the tension and tightness of the straps. This type of customizable adjustment is easy and fast, but many people forget that they can be taken in or out for a greater and more personalized fit.
This is especially important when you'll be doing something like hiking or heading out on your kayak, where the right footwear can mean improved safety and stability.
Do: Go for your favorite color
Athletic sandals don't have to be standard white or standard black; in fact, many brands in the current market are offering athletic sandals in a range of colors, including shades of blue, pink, green purple and everything in between.
When it comes time to pick the right pair for you, don't be afraid to pick your favorite—even if means you'll be sporting a pair of electric book athletic sandals at your next hike.
Don't: Buy without comparing prices
As with any footwear purchase, you'll want to compare prices across different shops when you find an athletic sandal brand that you enjoy. Comparing prices will help you get the best deals, as some shops may offer the same sandal options but at a discount compared to another seller.
If you plan to shop online, don't be afraid to look for some online coupons or promo codes that will help you get a discount on the athletic sandals you want to buy.
Women's Athletic Sandal Buying Guide
Now that you know about the many benefits and attractions to wearing athletic sandals, it's time to consider purchasing a great pair for your shoe collection.
If you are concerned about the sheer number of athletic sandles out there on the market today, don't be: this athletic sandal buying guide will help you understand the basics about buying this type of sandals and how you can make the best choice for your particular needs.
Where to Buy Sport & Hiking Sandals
When it comes to buying athletic sandals, you have two primary options: online shopping and physical store retail shopping. Which option you choose will depend on a number of factors, including budget, the specific brand or brands you're looking to buy from, as well as how high of a markup the retailer has for their shoes.
Online Shops vs. Physical Retail Shops
Online shops are beneficial because they provide tons of options, sometimes dozens, hundreds or even thousands of shoe options could be available with a few taps of your finger or clicks of a mouse. Usually pricing of shoes will be lower on-line versus brick-and-mortar stores. So, if you are looking for great deals, shopping on-line generally is a good option. Best of all, most reputable online shops like Viakix have generous return policies that you can use in case the sandals you ordered online didn't quite fit right.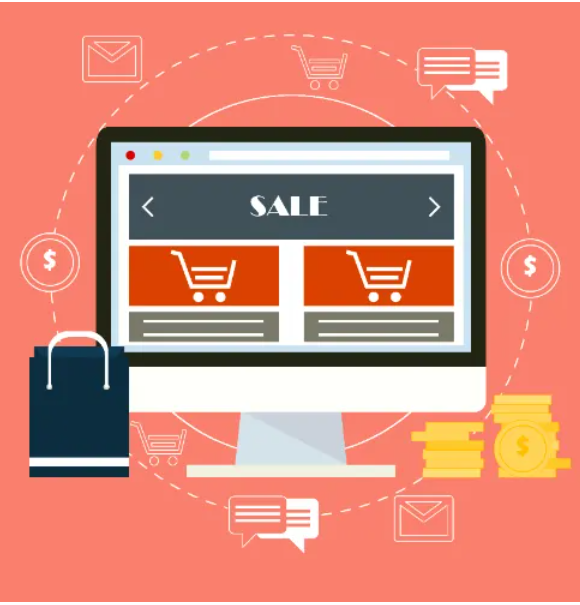 Physical retail store shops have their benefits as well. Namely, the ability to consult with someone on a sales floor—if the shoe shop has a proper sales floor and associate available—who can help you decides on your purchase.
You can also try on different pairs at a shoe store, which allows you to try on different sandals to see which fit you like best.
How to Choose Your Ladies Sport Sandals
Choosing your athletic sandals isn't an easy decision, especially since there are now so many options available on the current market. There are easily hundreds of different athletic shoes available today—so how can you actually pick a pair (or multiple pairs) those appeals to you?
You will need to keep three vital factors in mind: your budget, your particular foot needs, and what you plan to do in the shoes. These three factors will help you narrow down your options and get one step closer towards making that final purchase.
Consider your budget: What is your budget for a new pair of shoes? You can narrow down your options by setting a cost limit to the search results of whatever online shoe shops you frequent, as this will give you a greater idea of the shoes you can actually go ahead and purchase.
Consider your particular foot needs, if any: Your feet may need some additional support or correction depending on your particular foot needs, including foot conditions (such as plantar fasciitis), injuries or other factors that cause someone to need assistance. The more you understand your foot needs, the easier it will be to choose athletic sandals that line up with your budget and desired activities.
Consider the typical outdoor conditions you will be encountering: Will the athletic sandals be exposed to prolonged contact with water (requiring water resistance)? Will the outdoor sandals be worn while someone is hiking, camping, or otherwise using more rugged terrain then usual? The more you know about the conditions you'll be experiencing while wearing the sandals, the better.
The Best Sport Sandals for Women
There are many different outdoor sandals available at any given moment, which is why it is often difficult for people to choose a pair or two to add to their shoe collection. Thankfully, if you are wondering about some of the very best athletic sandals available on the market today, you don't have to conduct your own hours of research or even speculate: the following are some excellent selected athletic sandals that are sure to please you and anyone else who wears them.
Samara Athletic Sandal for Women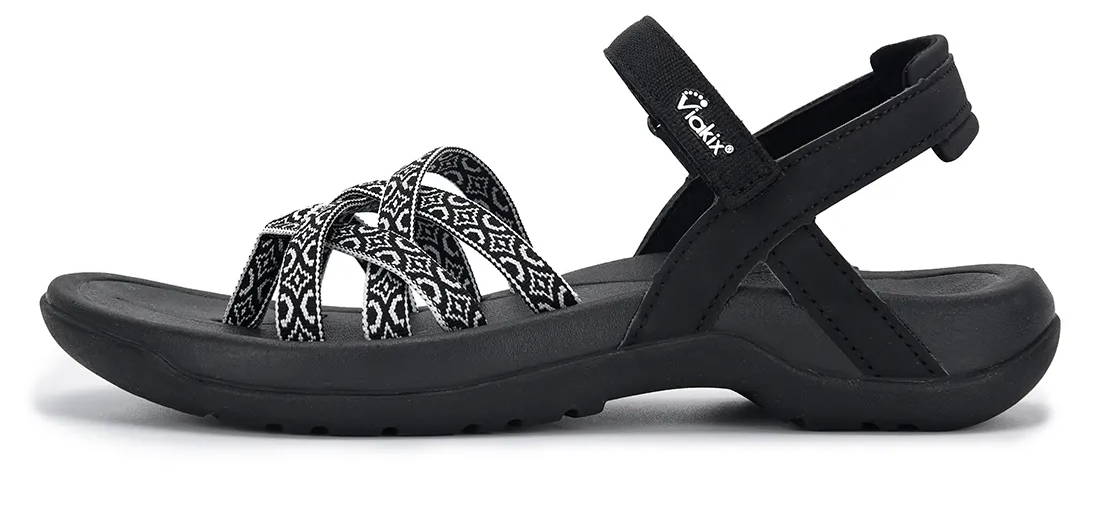 This design of Viakix walking sandals is perfect for taking long walks on the beach, on hiking trails—or just about any athletic activity where you will be walking around a lot. These cute sandals provide stability and comfort in a stylish design that will appeal to anyone who wants a great athletic sandal that doesn't look clunky or outdated.
These sandals feature a unique elastic webbing that will adjust to fit your foot size; they have an EVA foam midsole with an ergonomic design that provides arch support, reduces shock impact, and is all-around comfortable.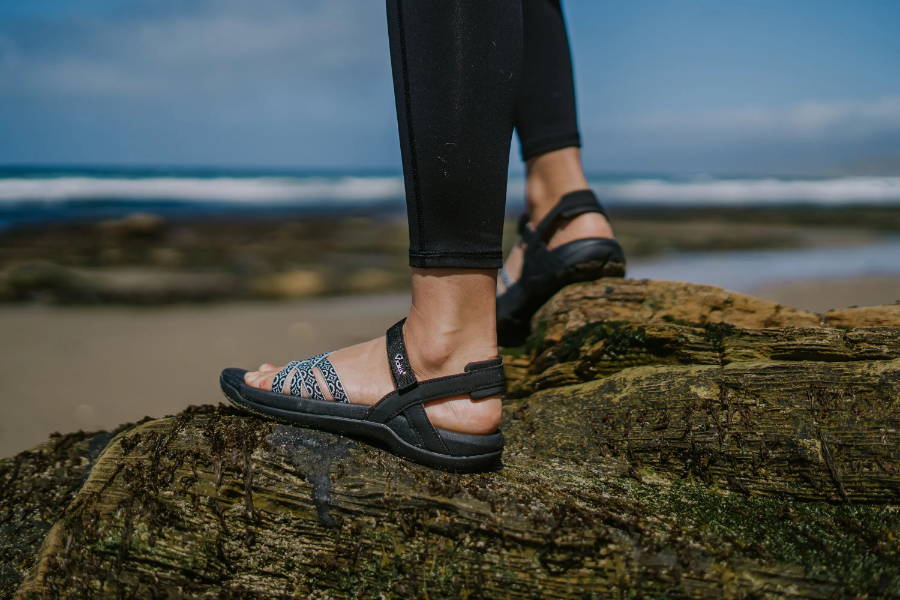 These sandals are particularly lightweight, so they're perfect for throwing into your bag while you pack for a vacation to an island or your next camping trip at a national park. They can even be used for water-based sports like kayaking or canoeing, since the webbing is quick-drying.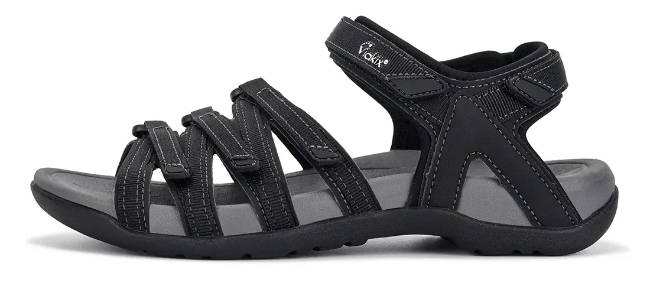 This Acadia athletic sandal is perfect for hiking, walking and other athletic activities that require stable and comfortable footwear. The sandal comes in many stylich colors, including shades of brown, blue, red, beige, black and much more.
The design features direct-injected PU midsole foam which provides supportive cushioning and reduces the shock impact on your feet as you walk. The sandal features a high quality neoprene lining and several points of adjustment for a more customized fit.
The design also includes a microfiber covering for easy clean-up and a smooth, comfortable look.
The Viakix Acadia sport sandal is a perfect choice when you want to find an athletic sandal that's a little more rugged than other options; this athletic sandal is a great option when you want something sturdy and dependable.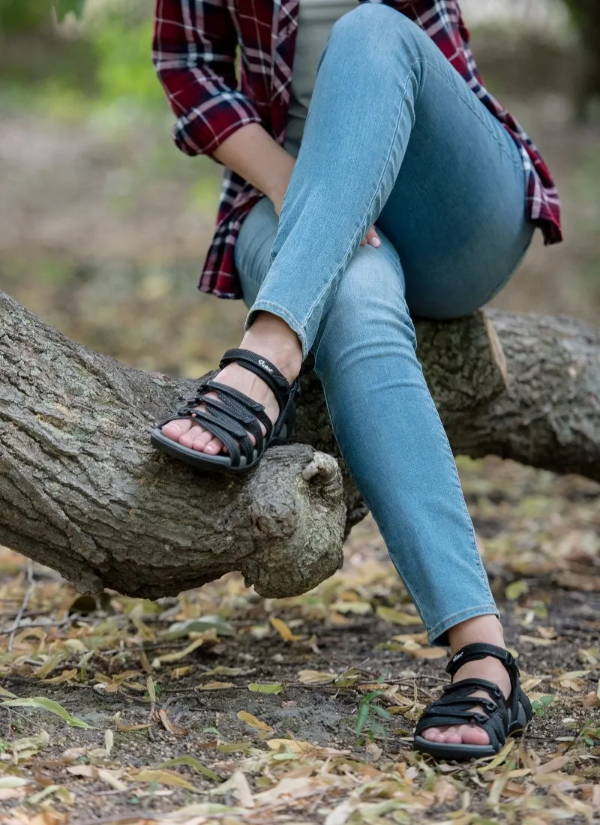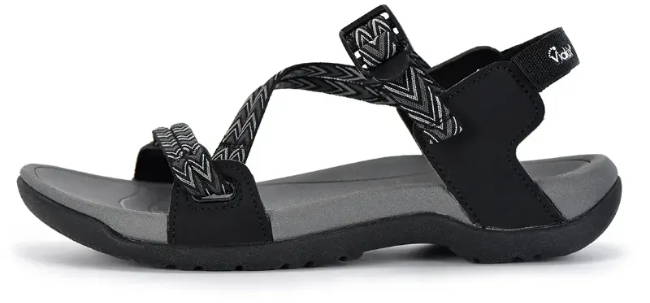 It's safe to say these Sloane walking sandals with arch support are top quality. Not only that, but they're stylish, too! One thing's for sure: these are one pair of shoes you won't be ashamed to wear in front of any crowd! To make things better, the webbing strap design is flexible, adjustable, and eco-friendly.
We chose these lightweight sandals because they offer maximum comfort and arch support, with an EVA cushioned midsole and rubber outsole. Whether you're long-distance walking through the rainforest or traversing a volcano, you'll be good to go with these waterproof walking sandals. Oh, and did we mention you can choose from a whole host of colors? Simply put, these sandals are the ultimate in style and should be a part of any serious wardrobe.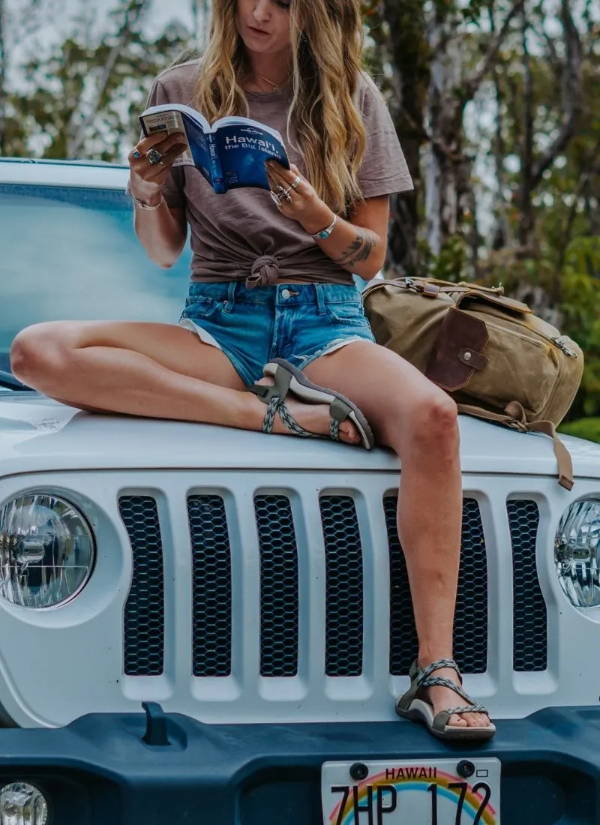 The Napali Hiking Sandals for Women (Viakix)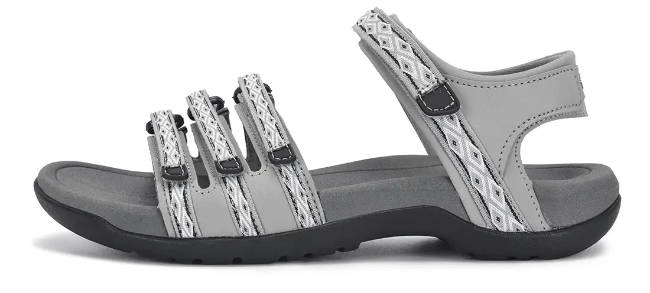 These Viakix hiking sandals are the perfect choice when you--and/or your hiking buddies--decide to take advantage of the beauty that nature has to offer and go on a hike. Since these sport sandals are specifically designed for hiking, they have numerous features that hikers will definitely appreciate.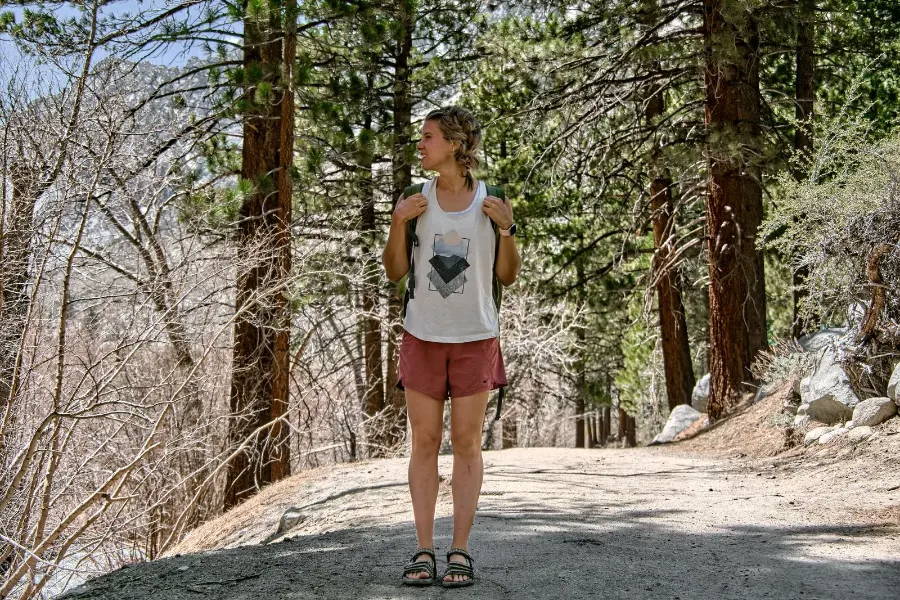 For one, these athletic sandals are stylish: no dowdy, clunky athletic shoes here! The Napali sandals feature beautiful colorways, including black, brown, blue, or grey, and have a woven-style pattern design on the straps. The straps are even adjustable to allow for a customized and comfortable fit.
The sandal itself features EVA foam midsole with additional cushioning to both provide arch support and help reduce back strain. The Napali hiking sandals also come with a shank stabilizer for an even more solid performance during active activities.
Women's Atheltic Sandals - The Best Lightweight Footwear for Your Needs
If you love the outdoors—whether you prefer to hike, walk, explore, head out on a boat or paddle a canoe in a tranquil river—then you need a pair of quality athletic sandals in your closet or hanging on your shoe rack. Athletic sandals are the perfect lightweight footwear option that will help you get the comfort, support and stability you need while engaged in any one of the aforementioned great activities. Just remember to keep the advice and recommendations of this guide in mind when you are on your search to find the best athletic sandals for your needs. Good luck!
Reviews (4 comments)
Collection 2019
Sale 70% Off
Title for image