The Ultimate Women's Packing List for Central America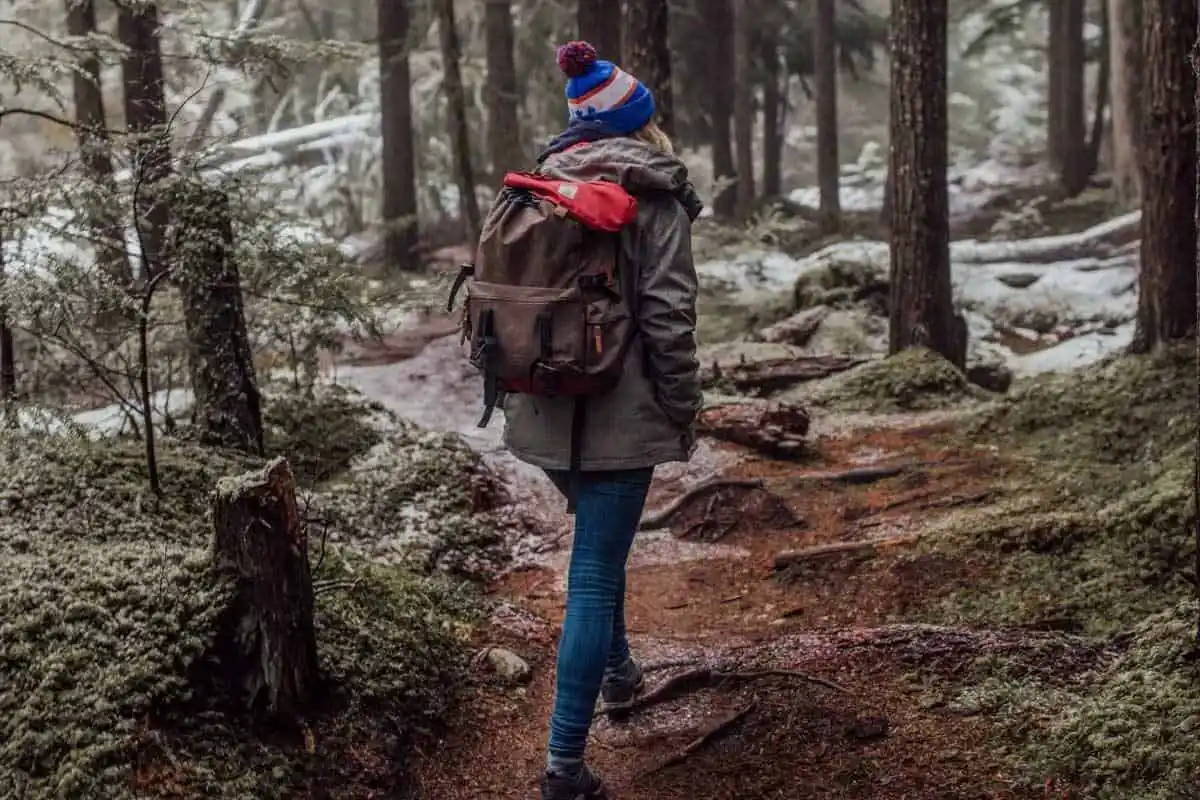 Packing List for Central America
The adventure of a lifetime is waiting for you in Central America. This part of the world is home to active volcanoes, lazuline blue waterfalls, and some of the best surf in the world. Whether you're trekking in the jungle or sitting in front of a volcano spewing lava, Central America has something for every kind of traveler. That being said, you need to be prepared to travel this part of the world with clothing, sandals, and gear that'll make your trip as seamless as possible. This is the ultimate women's packing list for Central America. With the right gear, clothes, and sandals, you'll be well-equipped to traverse the ancient lands ruled by Mayan people, colorful villages, volcanic craters, and remote islands.
Making sure you're well-prepared for traveling through Central America will reduce the number of mishaps or problems you may run into while you're there. It's always better to be over-prepared than under-prepared, especially when you're going to a foreign country. With our ultimate packing list, you'll be ready for any sort of adventure, weather, and terrain. You might even surprise the other travelers with just how perfectly you've packed your bag.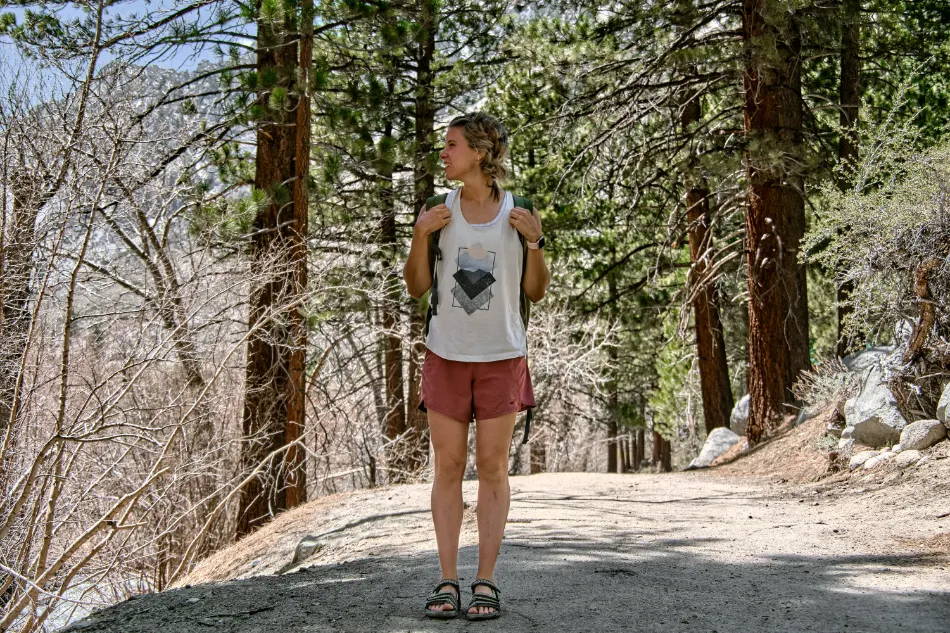 Clothes for Central America
Because Central America has such varying landscapes (think: colonial towns, jungles, beaches, cloud forests. volcanoes, mountains, and waterfalls), you'll need to pack a variety of clothing. The key to packing is bringing things you can use to layer, or versatile clothes which you can use in several situations.
Whenever I travel through Central America, I try to pack my 45 Liter bag with a myriad of clothing. In one day, I'd travel through the chilly valley of Antigua, Guatemala, and to the warmer lake of Atitlan. Making use of my clothing through layers and insulated jackets that double as rain jackets is one of the best strategies I've come across for packing lightly but efficiently. Packing one pair of sandals I can use for hiking, swimming, walking around a city, and strolling on the beach also saves tons of room. That means I have more room for souvenirs!
5x T-Shirts
T-shirts are easy to pack and carry. They're also easy to find abroad, so if you find you're missing an extra t-shirt, scour the markets of Central America and you'll find beautiful ones decked out in jewels and made from colorful threads. With five t-shirts, you'll have a new one for almost every day of the week. This gives you enough time to do laundry halfway through the week and still have an extra t-shirt or two to wear.
1x Rain Jacket
It'll likely rain in Central America. The area has a distinct wet and dry season, but that doesn't mean it's not prone to showers during the dry season, especially if you're up in the mountains. The countries in Central America can see up to 12 inches of rain per month!
1x Baseball Cap
Protect your face with the brim of a baseball cap. If you're at a higher altitude, the sun is more powerful and it's more likely to burn your skin. Prevent sunburn and pack a baseball cap.
1x Beanie
The evenings might get quite chilly depending on where you're traveling in Central America. A beanie will keep your head warm and help regulate your body temperature.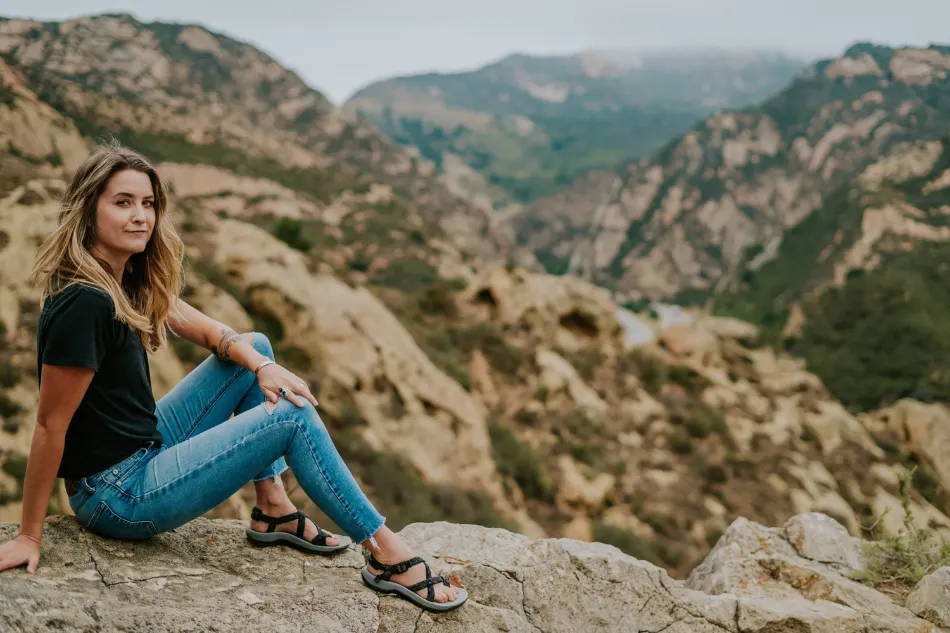 1x Set of Activewear
Because of the vast landscapes of Central America, you'll likely go on several hikes. In countries likeCosta Rica and Guatemala, you'll have a chance to visit some of the most stunning landscapes in the world, like Arenal Volcano National Park in Costa Rica and Acentenango in Guatemala. With these adventures comes the need for activewear. One set should suffice. This includes a sports bra and leggings.
1x Trekking Pants
While trekking to an active volcano in Guatemala, I was happy I packed a pair of long trekking pants with me. Not only did it keep my legs warm, but it protected my skin from scrapes and scratches. One person on the hike wore jeans, and I felt sorry for him! Bringing one pair of good trekking pants is a great item of clothing to have on hand, especially if you're an avid hiker like me.
1x Bikini/ One-Piece
Whether you're surfing the waves of Nicaragua or tanning in Tamarindo in Costa Rica, you'll want to pack a bikini or one-piece bathing suit.
1x Dress
A dress is an easy item of clothing to pack, especially if it's a lightweight summer dress. You can wear a dress for hitting up the bars or strolling down the beach.
1x Sarong
Sarongs are versatile. You can wear them as a scarf, as a way to protect your shoulders from the sun, or as a bathing suit cover, after-shower towel, or beach towel. They're also easy to fold up and put in your bag.
Socks, Underwear, & Bras
Bringing enough underwear, socks, and bras on your trip is important. While you can wear a t-shirt without washing it, you can't necessarily wear your underwear. Socks also get dirty pretty quickly, so make sure you bring at least five pairs with you on your trip. It's also a great idea topack sandals instead of sneakers so you don't have to worry about washing as many pairs of socks. Also, pack eight pairs of underwear and a couple of bras.
1x Toiletries Bag
Besides the obvious, which includes a toothbrush and toothpaste, you'll also want to pack sunscreen, bug spray, tiger balm, chapstick, and earplugs. A quick-dry towel and reusable water bottle are also good items to bring with you. Hostels and hostels usually have free drinking water available, so not only is it much better for your wallet but it's better for the environment.
1x Sweater
Chances are, you'll sit around a campfire with other travelers you only recently met. This happens more often than not, and I always find these kinds of evenings to be the best experiences during my travels. Even though the campfire keeps you warm, you'll want an extra, comfortable sweater to prevent you from getting chilly once the sun sets.
Electronics
Whether you work online or just want the option to spend an evening watching Netflix in bed, you'll want to pack a variety of electronics to bring with you to Central America. This includes one laptop, appropriate chargers, a portable charger, and an adaptor.
Headlamp
Hiking in the dark and camping both require headlamps. They're small and easy to carry, so they won't take up too much space in your backpack or carry-on bag.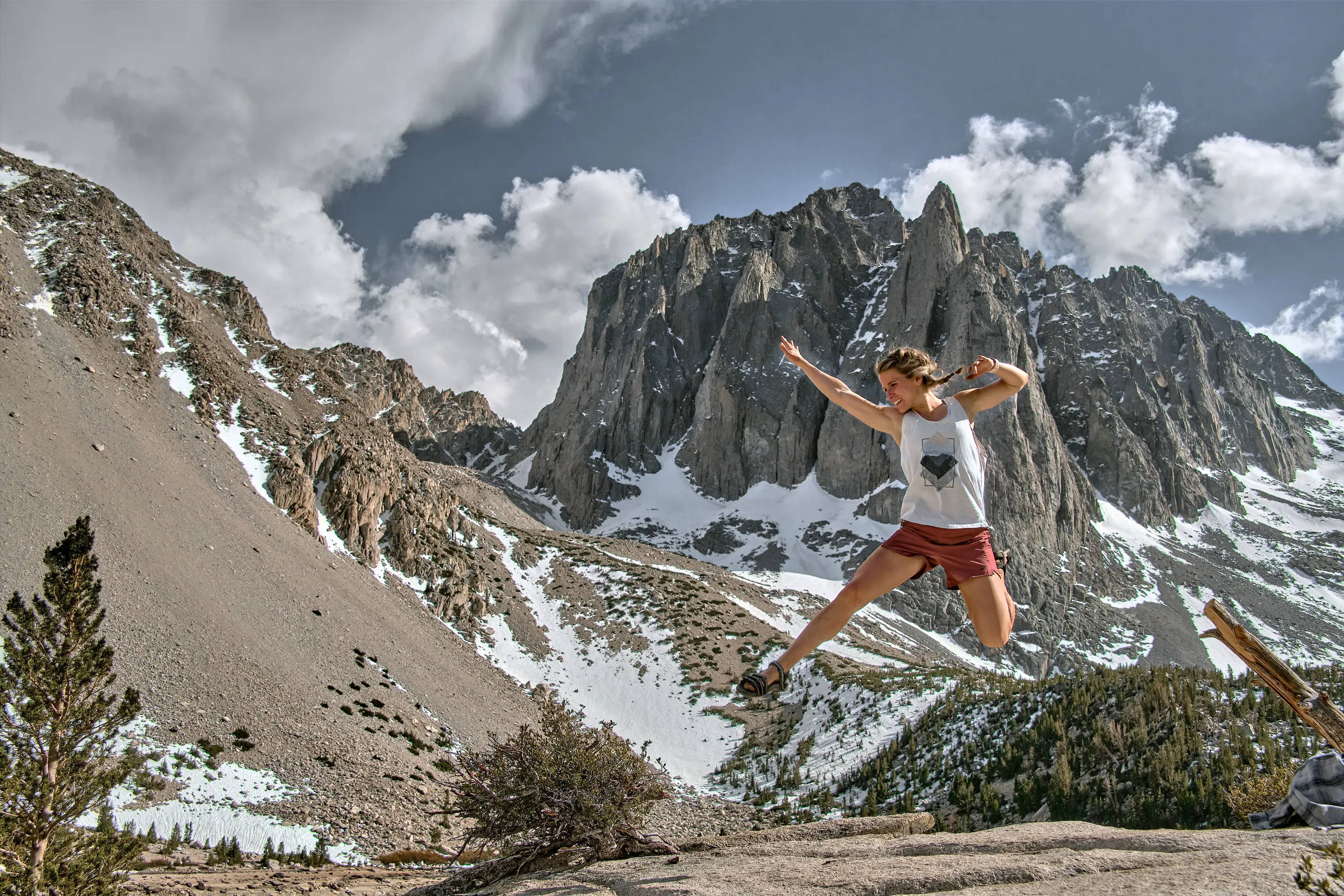 Sandals For Central America
You'll need a good pair of active sandals for your trip to Central America. Below are the best ones to pack in your bag and bring with you on your trip.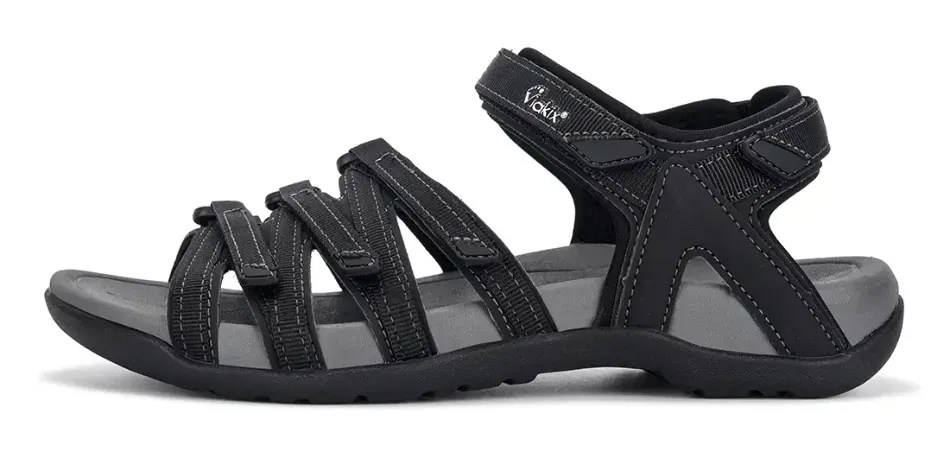 The best outdoor sandals on this list are the Acadia Hiking sandals. Not only are they stylish, but they'll cradle the curve of your foot. You can wear them out to a bar with a long sundress in Panama, or hiking alongside a trail to an active volcano in Guatemala. Because they're so versatile, they'll make a great addition to your packing list for Central America. With five hook and strap loops, this sandal ensures you'll have a customized fit every time. The EVA midsole and ergonomic outsole provide arch support. No matter which adventure you embark on in Central America, it's likely you'll do a lot more walking than you do at home sitting behind a computer. By traveling to Central America, you're pampering your mind, so why not pamper your feet, too?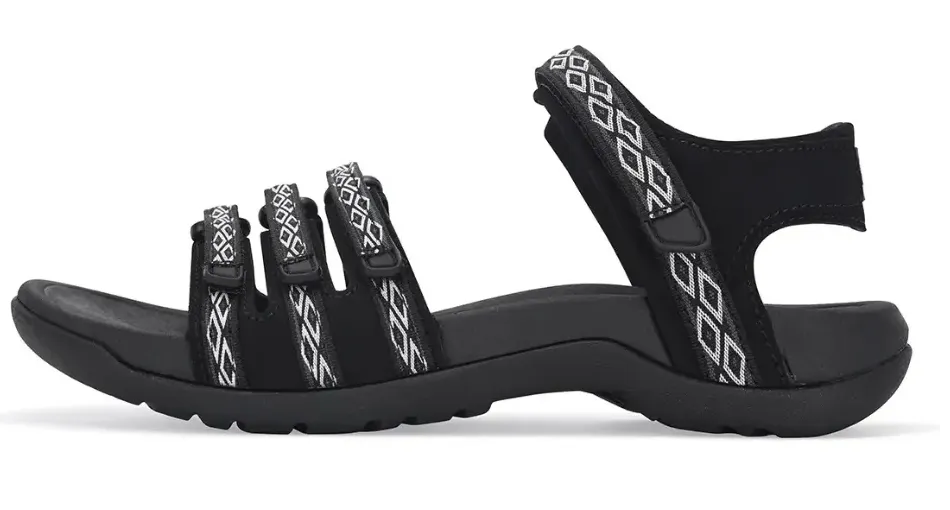 The Napali Hiking Sandals
The Na Pali Coast on Kauai, Hawaii inspired the name of these sandals. With tons of hiking along an incredible coastline, encompassed by the ocean and steep crags, it comes as no surprise that these adventurous sandals were aptly named after one of the most beautiful places in the world. Central America also has incredible landscapes, so it only makes sense that you'd walk around wearing these sandals. They have soft hooks and loop straps that'll hug your feet. Whenever I go on a hike, I love wearing sandals that feel comfortable. There's nothing worse than a bad pair of sneakers ruining a hike. I've had my fair share of blisters, so wearing open-toed shoes with a thick EVA foam midsole prevents any mishaps from happening. It ensures an optimal experience with few mishaps. Most importantly, these sandals have arch support, which prevents injury, helps with balance, and improves your posture.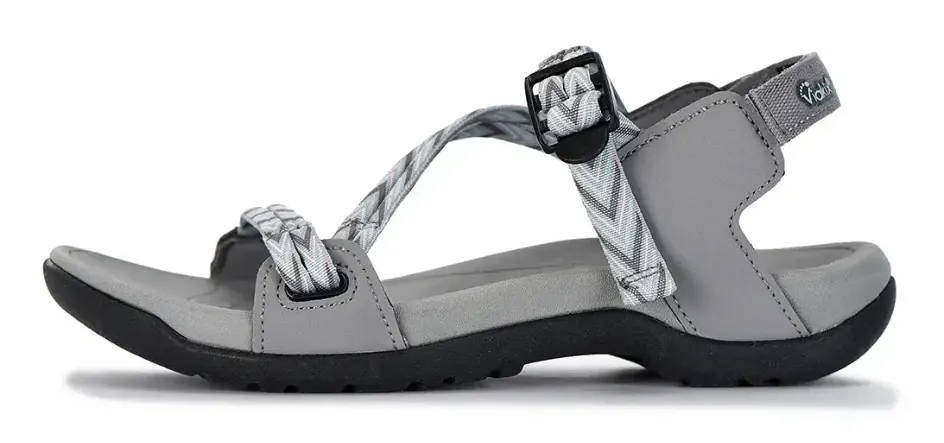 These sandals were made for adventure. The adjustable strap cradles your feet, providing a customizable fit every time. It has a renowned thick EVA foam midsole and ergonomic outsole with arch support for long, strenuous walks along lava rock and cloud forests in Biological Reserves. If that doesn't sound appealing, we're not sure what does. The last thing I want to think about while I'm on a long hike or expedition is my feet, and with these sandals, I don't have to. All I have to do is take in the views and enjoy a spectacular experience in a beautiful country.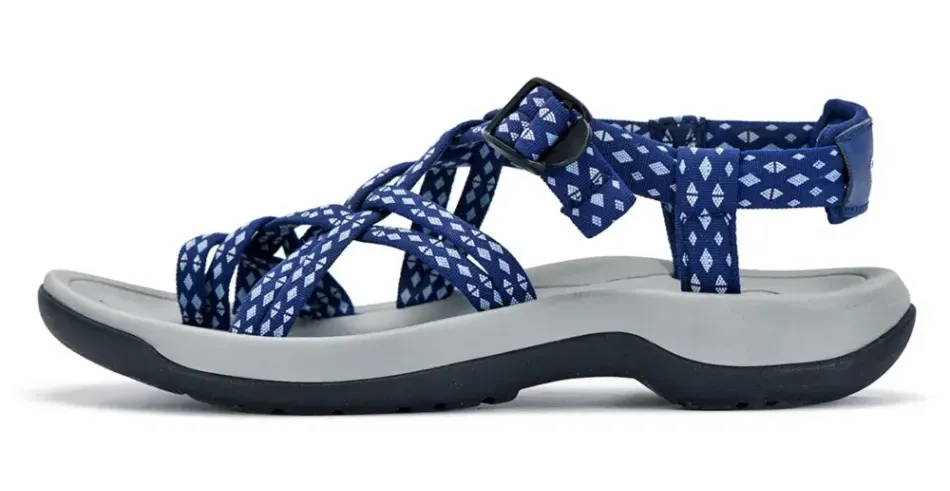 Look no further, because the Siena Sports Sandals are a necessity for your packing list for Central America. It'll be love at first sight, as if Cupid shot his arrow straight into your feet. The soft stretchable straps hug your feet with a customized fit every time. The thick EVA foam midsole and ergonomic outsole provide substantial arch support for long walks through the expansive jungle, along Mayan ruins, and next to volcanic crater lakes.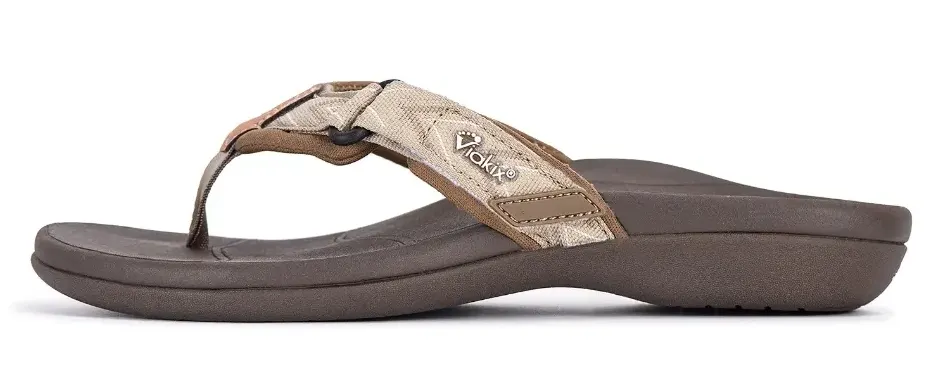 Kiawah Orthotic Flip-Flop Sandals for Women
Everyone needs a good flip-flop, especially in Central America. With rugged terrain and soft sand beaches, you'll need a sandal that's versatile, easy to clean, and easy to pack. This is also a great sandal if you have plantar fasciitis, foot pain, supinate, high arches, or orthopedic heel. No more needing to search for the perfect orthotics sandal, because we're showing you this one on a golden platter.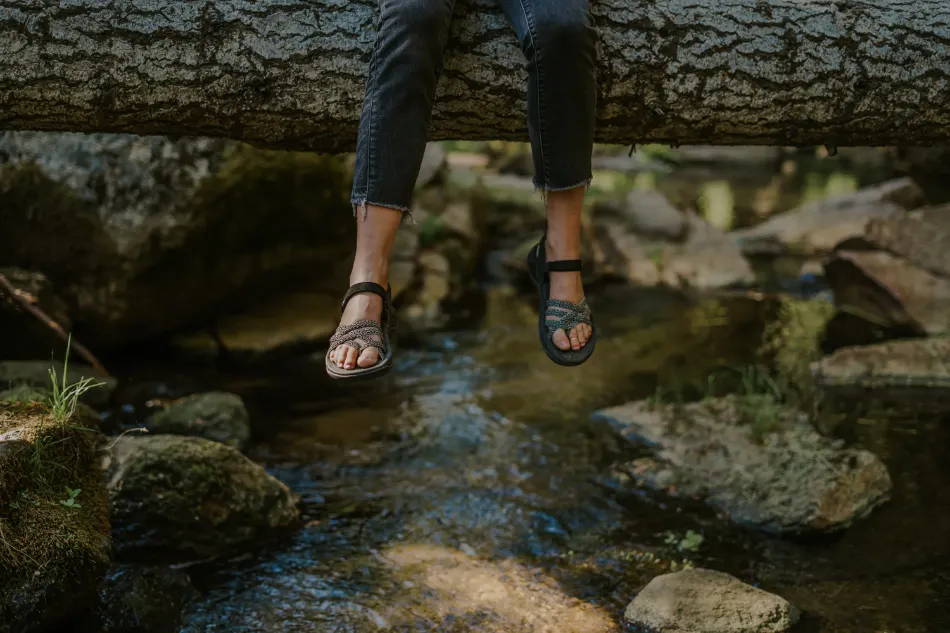 Adventures in Central America
Central America has a multitude of adventures for travelers. In this part of the world, you can truly test your physical limits and have experiences you won't have anywhere else in the world.
Antigua
Renowned for its Spanish colonial buildings, this city is nestled by volcanoes and is located in Southern Guatemala. After an earthquake in 1773, many of the buildings were restored. With its cobblestone streets and crumbling ruins, you'll need a good pair of sandals to wander around this city. Sandals with great arch support, like theNapali Hiking Sandals, are a necessity to tackle the uneven cobblestone streets of Antigua.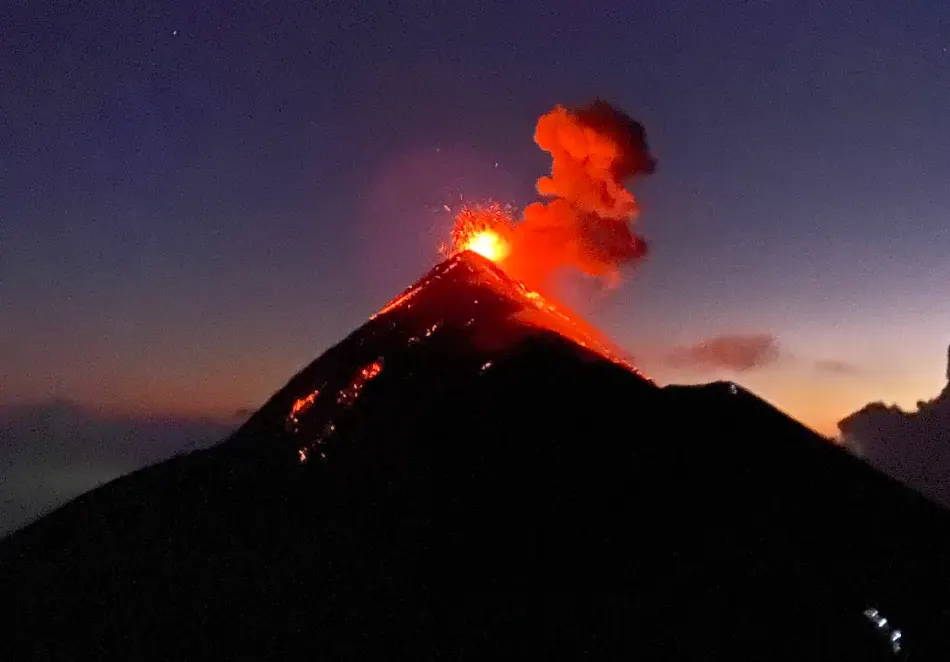 Acetenango
The hike to Acentenango takes you near the crater of one of the most active volcanoes in the world, Volcan de Fuego. The volcano erupts every 15 to 20 minutes, spewing lava and rock into the air and down the sides of the volcano. This hike is not for the faint of heart, as the walk up to base camp is a steep and strenuous trail uphill. Once you're at base camp, you'll have a spectacular view of the volcano, and if you're lucky, perfect weather the entire time.
Lake Atitlan
To take a break from traveling and from life in general, visit Lake Atitlan. Surrounded by volcanoes, this cerulean blue lake offers lakeside accommodation, yoga, meditation, vegan food, hikes, dances, and meditation classes. Many people traveling to Lake Atitlan end up staying for months or years, as it's easy to get sucked into life on the lake. Walking from one town to the next requires good shoes, like theSiena Sports Sandals. Whenever I walked from San Pedro to San Marcos, I was happy to have a supportive sandal that provided comfort and cushion.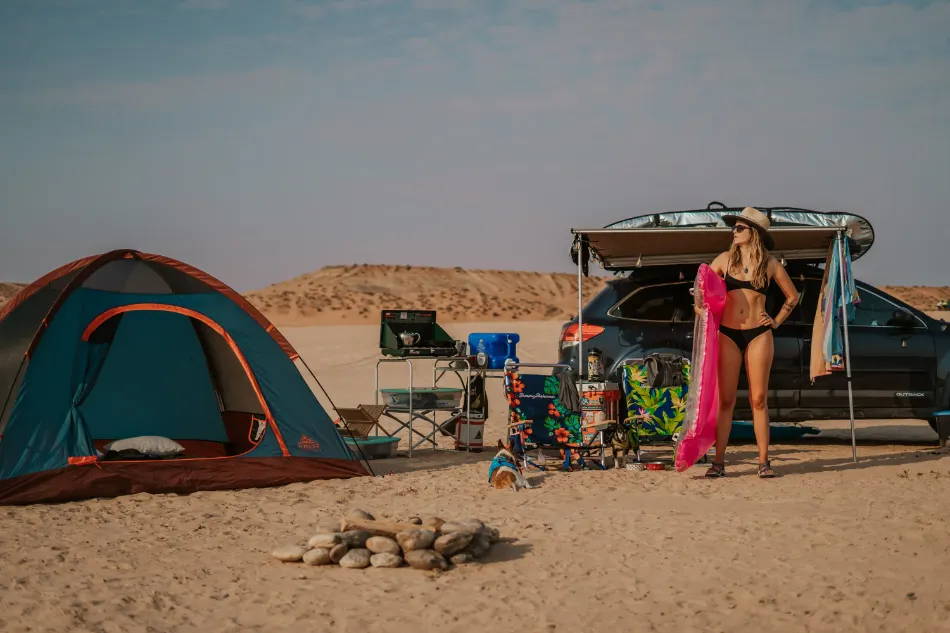 El Salvador's Ruta de las Flores
The Ruta de las Flores is a 20-mile road flanked by colorful villages, coffee plantations, and vibrant wildflowers. During the weekends, local food festivals parade the streets, bringing the villages to life. Whether you're a coffee fanatic or simply love shopping for artisanal crafts, you'll want to visit this area. Nearby is Los Chorros de Calera, which offers swimming and hiking near a series of waterfalls. With the right trekking pants and hiking sandals, you'll have no problem exploring this part of El Salvador.
Volcano board in León, Nicaragua
Fly down the sooty terrain of a volcano in León, Nicaragua. Cerro Negro sits just outside of León. All you need is an orange jumpsuit, safety goggles, proper sandals, and a helmet. Once you carry up your sled, you'll hurtle down the volcano at a wicked speed as ash flanks the board. After you survive the adventure, head to one of the hostels and celebrate with a beer. It's recommended you wear sandals. It could take hours or days to get the ash out of your sneakers, so it's better to wear sandals that are easy to clean like theAcadia Hiking Sandal. 
Surfing
Whether you're a beginner surfer or on your way to catch some of the biggest waves in the world, head to the former fishing village of San Juan del Sur. The bays to the north and south have incredible break points and gnarly waves. This is where you'll meet tons of other backpackers on a similar mission: to enjoy life and catch some waves, dude. Packing a one-piece bathing suit for this sort of adventure is recommended, in addition to theKiawah Orthotic flip flops. They'll cradle your foot as you walk along the hot sand, and they're easy to slip on and off. Leave them on the beach while you catch some waves, and slip them back on when you're ready to sip a beer and watch the other surfers catch the waves.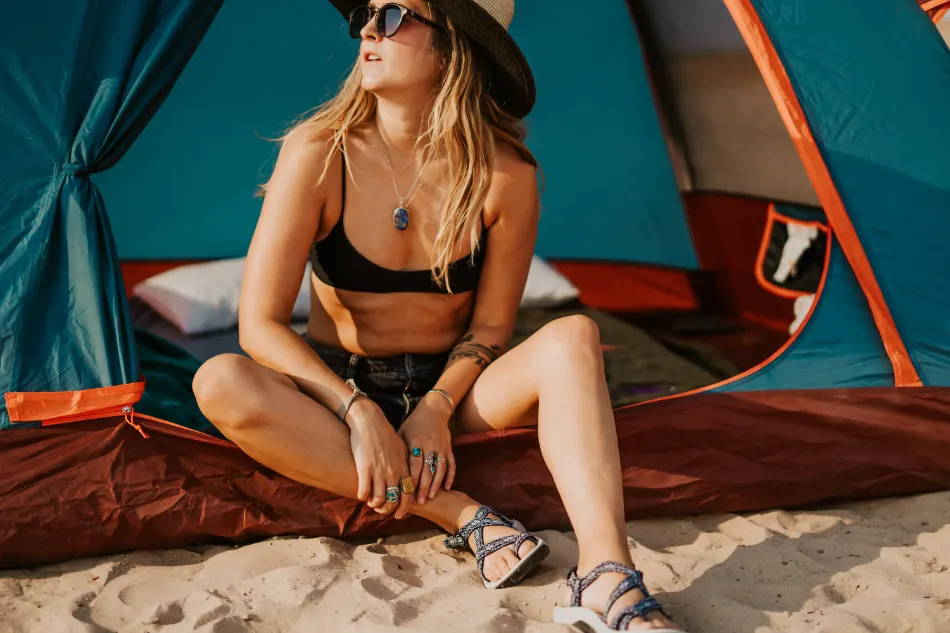 Costa Rica's Osa Peninsula
Welcome to the wild wild west of Costa Rica. This national park is located on the country's most secluded peninsula and is thriving with biodiversity and incredibly lush ecosystems. Wander through the lush rainforest, walk down a secluded beach, and spot wildlife unlike any you've seen before, enjoying the landscapes as much as you are. This area of the world is saved for the most adventurous and intrepid, with extremely rugged terrain and remote locations. You'll need a guide, proper trekking clothes, and hiking sandals to make sure you're well-equipped for this part of the world.
Monteverde
Step foot in one of Costa Rica's major ecotourism destinations. This is where you'll find tropical forests, rocky mountainous terrain, and pristine beaches with an inviting, cerulean blue ocean. If you're a bird fanatic, this is a fantastic place to bird watch, as there are over 400 species of bird. Daily, clouds saturated with rain hover over the forest, hence the name Cloud Forest. To explore the entire region, you'll want a great pair of sandals that'll support your feet during those long hikes, like theSloan Outdoor Sandals.
Bocas del Toro
Relaxing on the island of Bocas del Toro is a wonderful way to step away from the burdens of life and take time for yourself. Whether you're riding in a water taxi or dancing at one of the island's clubs, you'll fall in love with this part of Central America.
Panama City
With its bars, cafes, restaurants, and bustling nightlife, Panama City is one of the best places to experience the true character of Central America. Make sure you wear a pair of supportive sandals. You don't want sore feet after walking around a city. Save that for the stunning hikes!
Xunantunich Mayan Ruins
This ancient Mayan archeological site is located in Belize. Step back in time and explore some of the history of Belize, amongst crumbling temples and pyramids towering over the lush landscape.
Roatán
This island, located in the Caribbean, is home to beautiful blue water and white sand beaches. The island is 45 kilometers (27 miles) long and is nothing short of paradise. If you're an avid diver, this is where you can swim amongst vibrant coral reefs and colorful fish.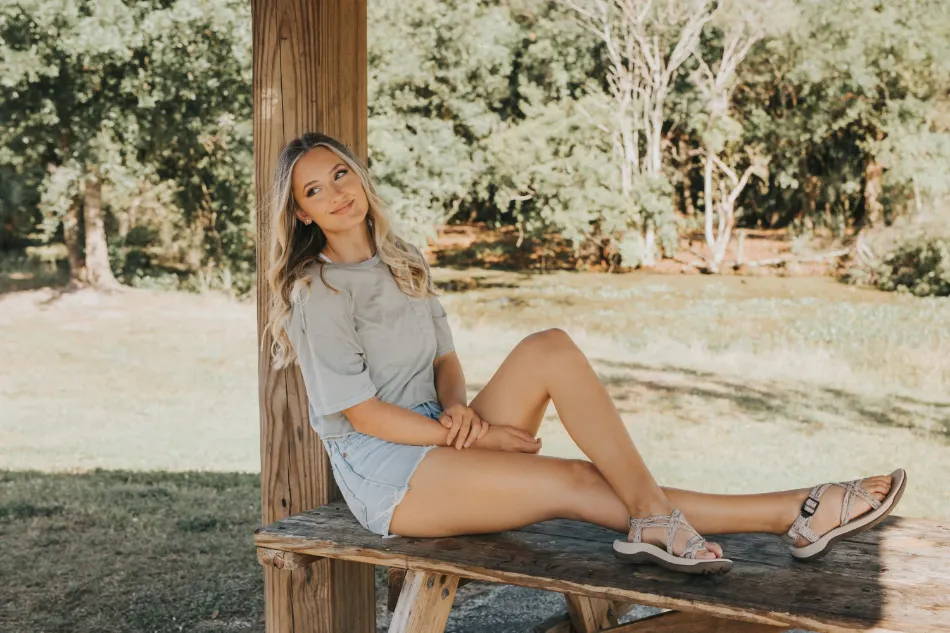 Frequently Asked Questions
What is the best way to pack for a trip to Central America?
The best way to pack for a trip to Central America solely depends on the duration of your trip, the activities you plan to do, and the season you're traveling in. If you're traveling in the wet season, bring gear that's waterproof and dries quickly. Choose items that can double up, like using a sarong as a towel and a scarf.
What are the benefits of packing lightly?
Packing lightly ensures a seamless travel experience. You'll have a lighter bag and more space to buy souvenirs. Not having to worry about as many articles of clothing is also a plus!
What are the must-have items for Central America?
This mainly depends on the climate. Packing clothing that can be layered is one of the best ways to ensure you have appropriate clothing for all sorts of weather. December to April is the dry season in Central America, so it's recommended to pack more dresses and t-shirts. During the rainy season, pack an extra rain jacket and quick-dry pants.
Collection 2019
Sale 70% Off
Title for image