Average Women's Shoe Sizes Across the United States, Canada, and Mexico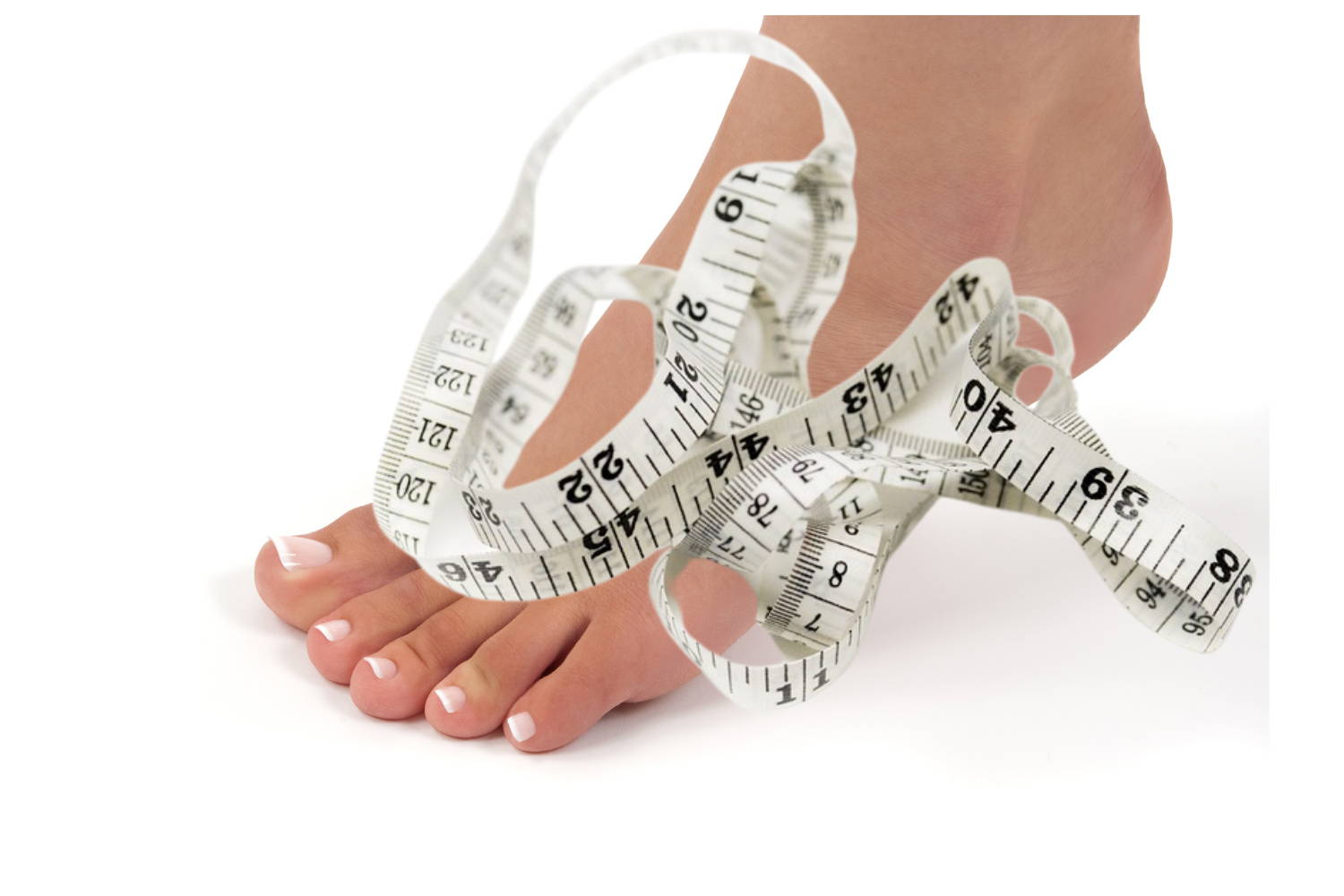 Most Common Shoe Size in the US, Canada, & Mexico
We often get inquiries from our customers asking, 'what is the average shoe size for women'? Given the curiosity, and lack of existing available data, we decided to answer this question.
We aggregated and analyzed sales data, looking at over 100,000 anonymized orders, to determine the distribution of women shoe sizes. Given the sizing of our shoes, our data contained whole shoe sizes between Size 6 and Size 11. We broke out our online sales data across the three North American countries: Mexico, Canada, and the United States.
As expected, the distribution of shoe sizes was normally distributed. It is interesting to note that that the distribution of shoe sizes did not vary meaningfully across the three countries. As noted in the chart below, the most popular shoe size in all three countries is Size 8, representing approximately 29% of all shoes sold. Size 9 was the next most popular size, representing between 22% and 26.7% of all shoes ordered. The fewest shoe sizes sold was Size 11, representing between 5.6 – 8.0% of all orders.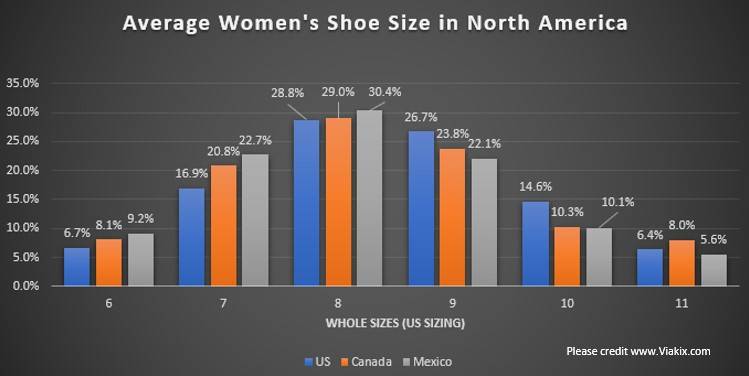 There were some limitations in our study. First, Viakix only sells shoes in whole sizes. Hence, we do not have data on ½ sizes. While we do not believe having shoes in have sizes would influence the overall sizing distribution, it would have been interesting to have this level of order detail. Second, Viakix's smallest shoe size sold is Size 6 and our largest shoe size is Size 11. While we receive a few requests for smaller and larger shoes than what we currently offer, these requests are very few. From existing data, we believe that Sizes 6 – 11 represents greater than 94.5% of all shoes sold (Research in Sports Medicine An International Journal 18(2):140-56, April 2010).
In this study, we offer recent data to answer the question: What is the most common women's shoe size in the United States, Canada, and Mexico. Analyzing a robust dataset, we find the most common whole shoe size for Canadian, Mexican, and American women is 8. We also find that there is little difference in shoe sizes across the three countries studied.
But no matter what your shoe size, whether you prefer a medium shoe or an extra large shoe, we accommodate for all shoe sizes. Female footwear needs to feel comfortable, and as someone with wide feet, I need to always be on the lookout for shoes that fit my feet. By looking at a size chart and your average height, you can determine the best shoe size for you.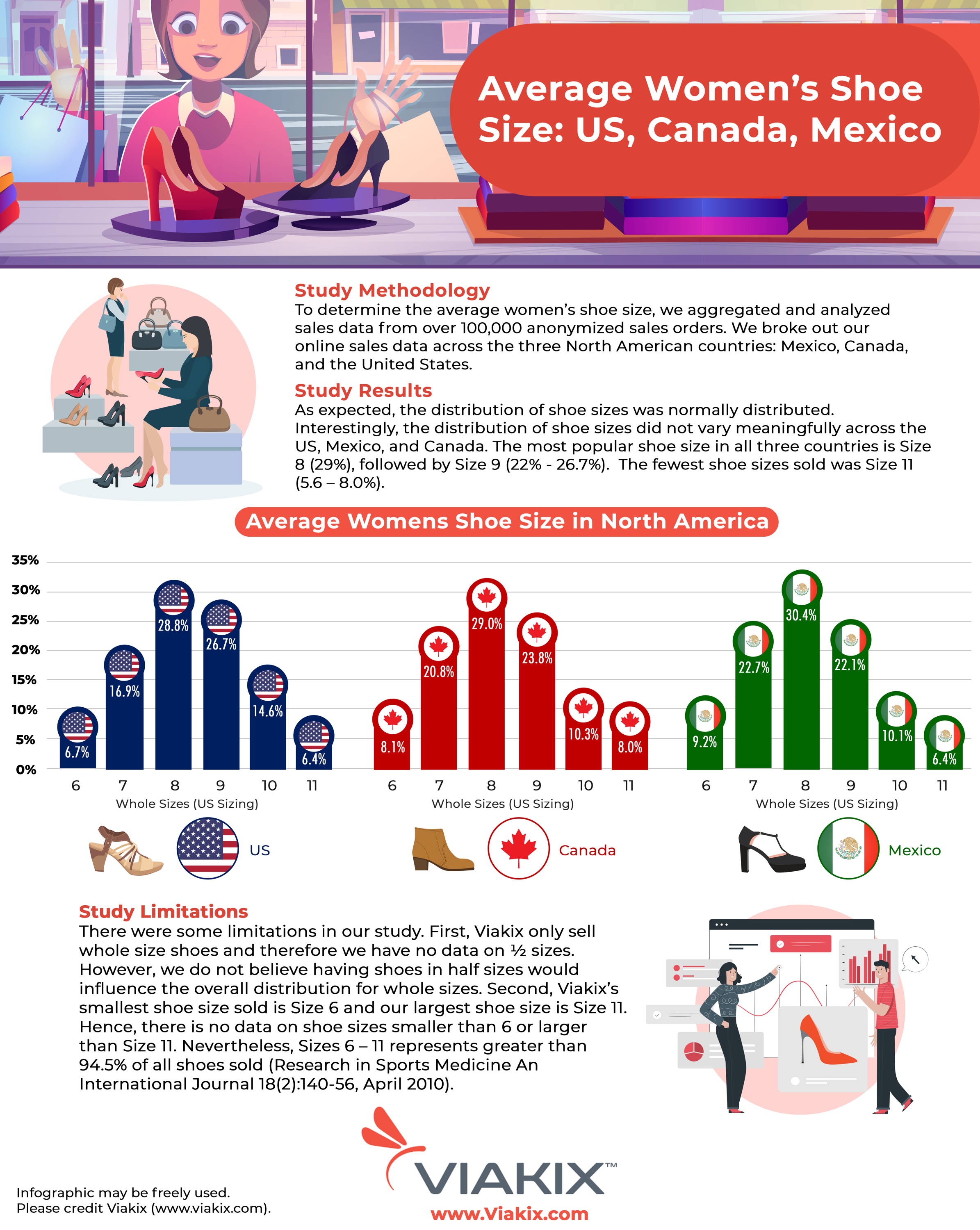 Frequently Asked Questions
How does the average women's shoe size vary by country?
Every country has their own sizing system and standards. One shoe in the USA won't be the same in Europe, so don't be surprised at the drastic change in numbers! For example, the average shoe size in the US is between 7 and 8.5, while in Europe it's between 37 and 39. To pick the best shoe for you, measure your foot dimensions and determine if you have factors like narrow or wide feet that will affect your shoe size.
How does the average women's shoe size vary by foot shape?
The shape of your foot says a lot about your shoe size. Wide or narrow width, along with other factors affects your shoe size. For example, a narrow foot will fit more snugly into a smaller shoe, while a wider foot will fit in a bigger shoe. It needs to accommodate for the extra width!
How does the average women's shoe size vary by height?
On average, taller women wear larger shoe sizes than shorter women. If you're 4'10" or shorter, you'll wear a size 5, while women who are 5'0" will wear a 7 or higher by USA standards. As a 5'5" woman, I fit right into the average and wear a size 8.5 shoe.
Collection 2019
Sale 70% Off
Title for image