Cute Walking Sandals for Europe
Picture this: you're on the second week of your European vacation. The weather is cool—perfect for languid walks through ancient downtown districts.
But instead of enjoying the famed cityscape of Florence, you're too busy stopping every few minutes for a rest. Your shoes—which are admittedly cute—now verge on criminal. Instead of becoming the beautiful accessory you thought you were buying, they've caused deep blisters to form on not one, but both, of your feet.
This is right when you realize that choosing the right walking sandals for Europe can make or break your vacation. Don't get caught cold with stiff, unwearable shoes—or a pair that doesn't match any of your outfits.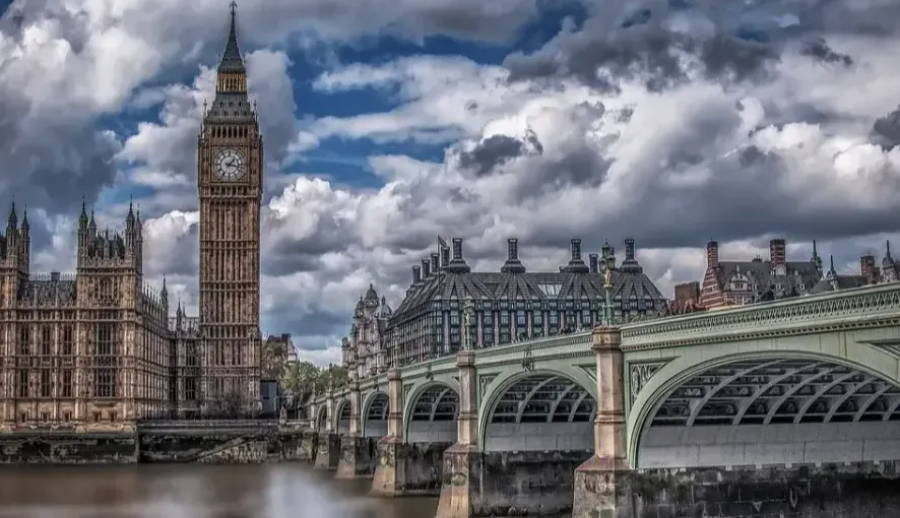 If you're hoping to not get caught in this unfortunate situation, we've got you covered. Below, we'll go over the important information you need to know to get the best cute walking shoes for Europe.
Are you ready to learn everything there is about choosing the right shoes for Europe? Let's dive right in, shall we?!
How to Choose the Best Walking Sandals for Europe
Choosing the right shoes doesn't have to be difficult. In fact, by simply considering a few different factors, you can ensure that your feet stay comfortable no matter what.
So what do you need to know in order to keep your feet protected and your sense of fashion intact? Read on to find out!
By far one of the most important things you should consider; comfort is key when it comes to walking during a trip in Europe. In fact, you'll find that comfort is so important, it outweighs all other considerations including style. Fortunately for fashionista travelers, we'll show you that these days, you no longer have to choose between comfort and style.
However, if we had to pick one over the other, we'd definitely go with comfort. When you're looking for a quality pair of walking shoes, cutting corners simply won't do. You're going to need a pair of shoes that will provide you all-day, long-lasting comfort so that you can actually enjoy your trip.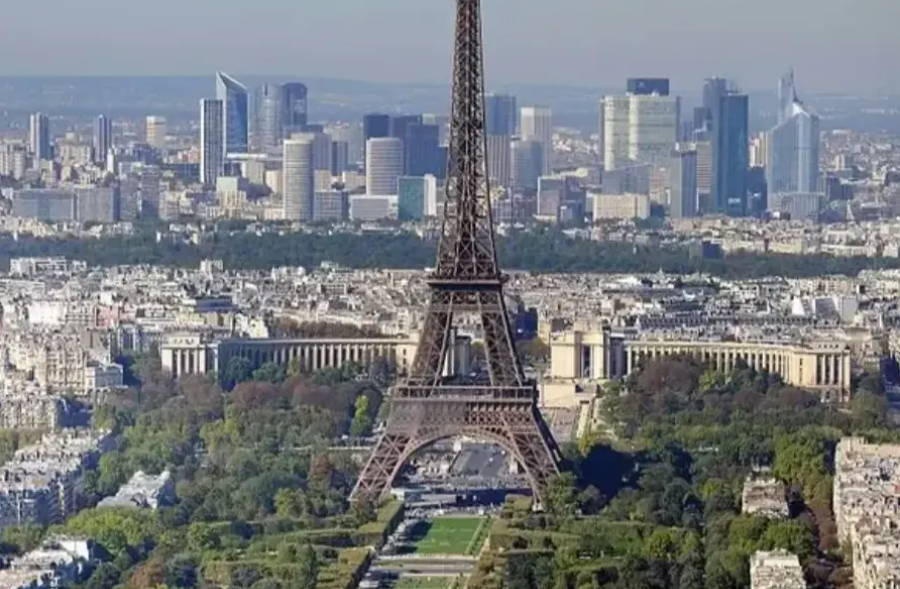 The right pair of shoes will have a lightweight, cushioned design that will give you the proper padding and support. This will help ensure that you can do more on your trip, keeping you from having to limit yourself.
Trust us, there's nothing worse than going back to your hotel room with tired feet every night. Except for maybe wincing with every step you take. Depending on how much walking you plan to do, the wrong pair of shoes can seriously sour your trip.
For this reason, make comfort your number one priority as you look for a quality pair of walking shoes. This way, you can be sure that you won't regret your decision. With the right pair of shoes, you'll spend more time experiencing the sights and sounds of Europe and less to no time focusing on your feet.
Maybe it's just us, but we think that's just the way a vacation should be spent.
Look for Arch Support Walking Sandals
If your shoes are comfortable, there's likely to be a good reason.
The reason being they'll have good arch support.
And this is something that you're not going to want to sacrifice when you're choosing good walking shoes. Arch support is what makes or breaks the comfort and utility of your walking shoes.
But what exactly do we mean by arch support? Think of it this way. The more you walk, the more stress you're placing on your feet. Specifically, you're placing increased stress on your plantar fascia—connective tissue that bridges your heels and toes. This tissue runs under your foot's arch, providing it the support that it needs.
However, the more you walk without proper padding and support, the tenser your plantar fascia will become. As this happens, your foot will slowly lose arch support, decreasing its ability to absorb the shock of each footfall. When this happens, this stress isn't evenly distributed across the foot.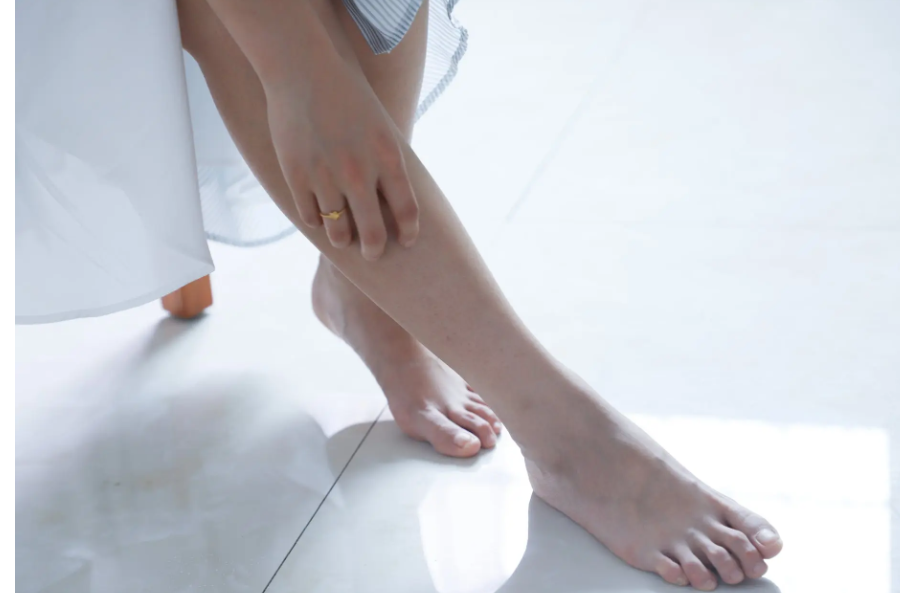 By investing in shoes with proper arch support, however, you can help prevent this from happening. These shoe options will keep you feeling comfortable even when you're walking longer distances. What's more, you can be sure that your feet are better protected, as you won't have to worry about an unequal distribution of weight.
In other words, you'll be able to enjoy your trip in style. With proper arch support, you can comfortably walk the streets, hills and roads of Europe like you never thought possible. Make sure that you're getting the most out of your vacation by getting a great pair of shoes that will keep your feet in proper walking shape.
But what are some other ways to make sure that your shoes have great arch support? You can usually tell just by trying them on. First, you'll want to avoid any shoes that are extremely floppy. Shoes that are floppy don't have the design required to provide you with proper support.
This means that you should start looking for sturdier options. These will include the cushioning and padding that you need, while also boasting a sturdy frame that can give you the extra support required to keep you in top walking shape.
Be careful, though, as you also want to make sure that you're buying an option that is both sturdy and lightweight. This will help reduce the strain on your feet and make it easier for you to get around.
The good news is that several walking shoe brands now focus on providing great arch-support options. Be sure to check out these options as you look for the walking shoes that are right for you.
Stylish Walking Shoes are a Must for Europe
Here comes the fun part. While it's useful to talk about the comfort benefits of buying comfortable shoes, let's face it; you don't really want to sacrifice your style for comfort.
If you're like most, the idea of comfortable walking shoes probably makes you think of those that your grandma used to wear. If you're shuddering at that thought, we don't blame you. The good news is that comfortable walking sandals have come a long way.
Now, several quality brands are releasing comfortable shoes that come in styles that you won't be able to resist. These walking sandals are sure to look great with just about any outfit that you have, helping you score the right impression as you conduct your travels.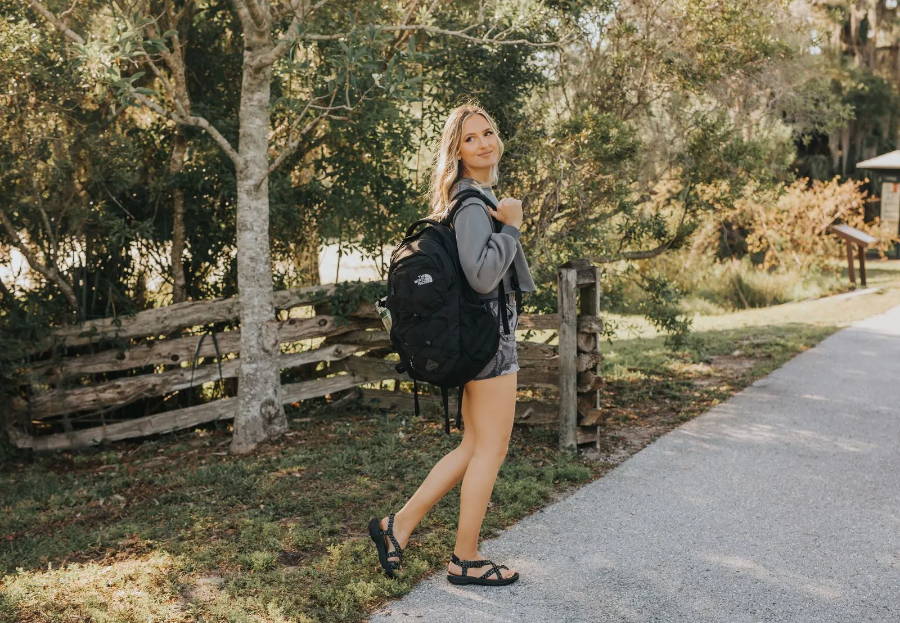 In fact, these great shoes look so nice that you'll be hard-pressed sticking to buying just one pair. Because of this, we're sure that you'll have no problem finding amazing styles that fit your wardrobe.
So relax. Don't let your shoe shopping process be one that fills you with anxiety. Instead, take your time and have fun as you choose the options that are right for you. In fact, if you're one who loves to shop, this can be one of the most fun aspects of your trip planning process—so be sure to make the most of it.
Keep Price and Budget in Mind
As with any purchase, you're going to want to make sure that you're sticking with a budget. The good news is that there are great walking shoe styles that fit almost any budget.
That's right—whether you're looking to save every penny possible, or if you're looking for high-end luxury items, you can find great options that meet your budgetary needs. This means that you don't have to feel restricted in your purchase.
Best of all, you can be sure to find shoes that you love for prices that you just can't beat. Below, we'll show you some incredible options that will have you looking and feeling great—all without denting your travel budget.
Consider the Temperature in Europe when Buying Sandals
Next, you're going to want to consider the temperature of the country you're visiting. Are you traveling there in summer or in fall? Will you need winter shoes, or can you rock some open-toe sandals?
The questions may sound obvious, but keep in mind that the average temperature of the place you're visiting may be different than your hometown. For this reason, you'll want to make sure that you're wearing the appropriate shoes. You don't want to wear shoes with little breathability in the summer—whereas, in the winter, you're going to want to protect and keep your feet warm as much as possible.
Amsterdam, The Netherlands
Fortunately, there are great walking shoes for all weather types available on the market. From trendy sandals to great close-toed options, you'll be able to find the styles you want for any climate!
So what does this mean for you? Better, more comfortable travel and the ability to walk through some of the most acclaimed European cities and sights in style!
Look for Sandals for the Walking Conditions in Europe
One of the best things about exploring European cities is wandering through narrow archways and charming cobblestone streets. Streets flanked with old buildings, picturesque fountains in blooming parks, Victorian architecture and Roman ruins make for unique photo opportunities and explain the appeal of Europe to so many international travelers.
However, once there, many learn the hard way that cobblestone streets can be a nightmare for their feet. As mentioned before, functionality and comfort, sometimes have to prevail over style.
Also keep in mind that a lot of European cities such as Cinque Terre in Italy, Santorini in Greece or Lisbon in Portugal are hilly and slippery when wet. Therefore, it's important to pick shoes with good traction and arch support when walking in these types of conditions.
Getting the Fit Right is Super Important
In order to enjoy the benefits of these walking shoes, however, you'll need to find the right fit. By spending money on shoes that don't match your size, you'll be unable to enjoy the same levels of comfort and support.
Because of this, you'll find it harder to enjoy your travels, with tired and sore feet. Therefore, we think it's very important that you understand how to determine the right fit.
That's where we come in. To make things easier for you, we've listed below all the key things you need to know when it comes to shoe size and making sure they're right for your feet. This will maximize comfort and support, allowing you to better enjoy your trip!
Leave Little Wiggle Room
First and foremost, you're going to need to leave little "wiggle room." In other words, you're looking for a snug fit that won't leave your toes and heels susceptible to blisters.
By having too much room at the front and the back of your shoes, you put your feet at risk of damage. For instance, flapping heels can rub against your skin, leaving you blistered. What's more, being able to move your toes too much at the top, can loosen your grip and limit your shoe's fit. This can cause similar problems, as well as decreasing the arch support that you're looking to get.
Length and Width
But heel and toe room isn't the only thing you should take into consideration. You'll also need to make sure that you're choosing the right shoes based on the length and the width of your feet.
As a general rule of thumb, you'll want to leave enough room in your shoes that you can comfortably wiggle your toes—but not enough that the fit is loose.
Just as importantly, you'll need to consider the width of your feet.
Other Factors to Consider When Buying Sandals for Europe
With this information in mind, there are still a few things to consider.
For starters, do you know when the best time to try your shoes is? Here's a hint—not in the morning. It's been shown that our feet tend to swell during the day, so if you're not careful, you could end up buying a shoe that seems like a good fit, but actually isn't.
If you've ever noticed that your shoes tend to get tighter throughout the day, this is likely why. For this reason, make sure that you try on your shoes closer to the end of the day. Or, if you're buying online, measure your feet later in the day so that you can get the most accurate size possible.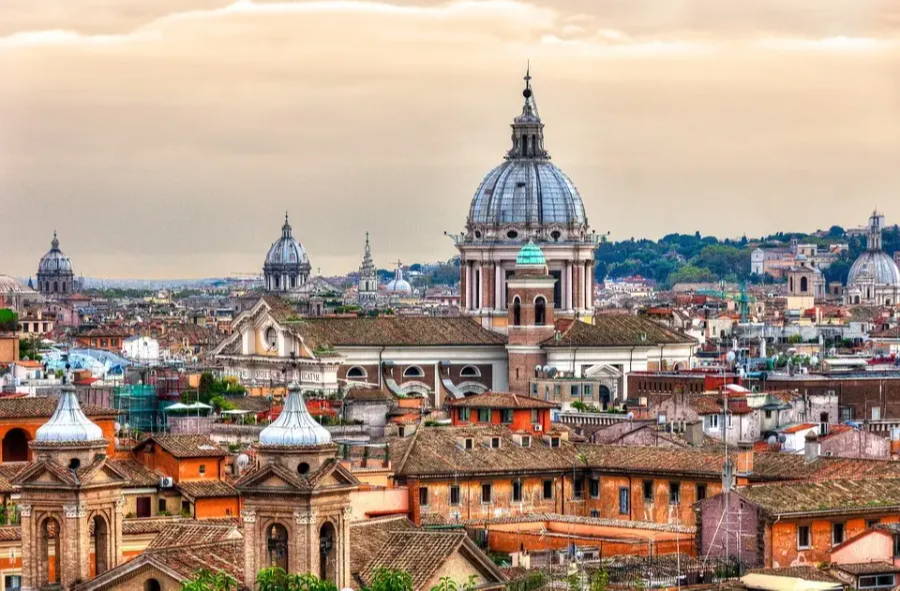 Now you have the information you need to start choosing the best walking sandals for Europe! We're confident that you'll love our incredible options as much as we do—so don't be shy and check them out!
Cute Walking Sandals for Europe
We offer some incredible options have just what you need to start enjoying your trip the way you deserve! From great comfort and style to all the latest fashion, these fabulous sandals have everything you need!
So don't wait! If you're looking for the perfect pair of walking sandals for Europe, try one (or more!) of these game-changing options today!
Viakix Samara Walking Sandals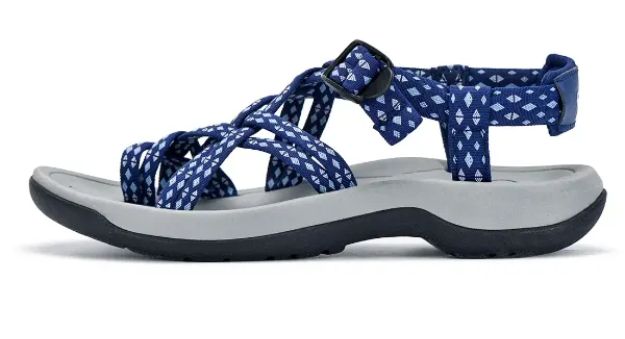 We're starting off with one of the most-talked-about pairs of walking sandals on the market. That's right—the Siena Walking Sandals have made a name for themselves as being one of the most comfortable and stylish pairs of shoes around.
If you're looking for the optimum fusion of comfort and style, look no further. The Siena walking sandals features a proven-effective design that provides incredible arch-support and padded cushioning. This helps keep you going longer.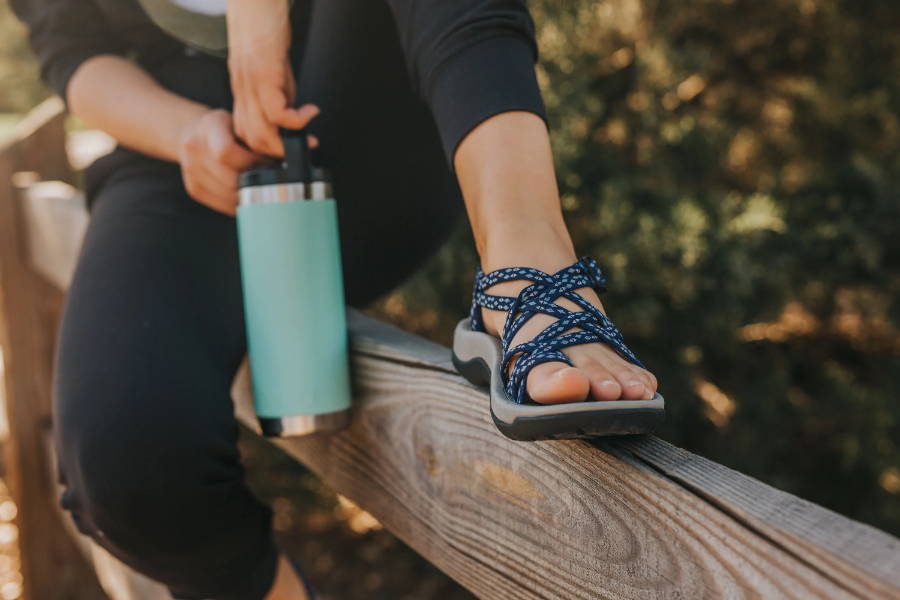 What's more, you can expect that this great option will be perfect for your feet. Why? Because it makes use of incredible elastic webbing that will conform to the shape of your feet. This means that you can be sure that you're getting the absolute best fit possible!
These incredibly-comfortable shoes will have you never wanting to take them off!
Crafted by hand, these next-level sandals are a must-have if you're looking to enjoy maximum comfort during your trip to Europe.
Best of all, Viakix offers no-questions-asked returns on all orders that are returned in the first thirty days of purchase. This is just one more way that Viakix guarantees that you're getting the absolute best quality service and products possible!
The Samara Walking Sandal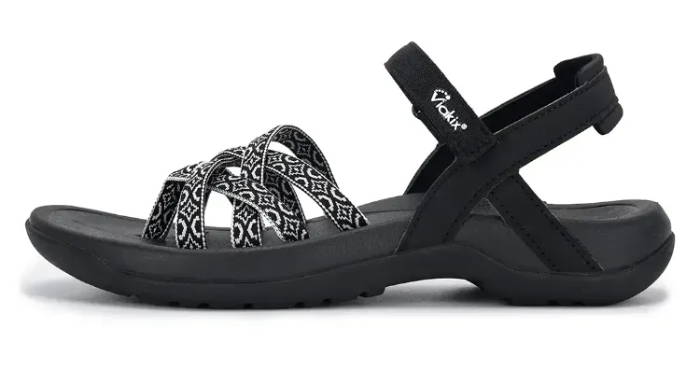 Any list of the best walking shoes on the market would be incomplete without the Samara sandal. The Samara has become one of our leading walking sandals for a reason. With this great option, you can be sure that you're getting the best in comfort but also a very stylish looking sandal.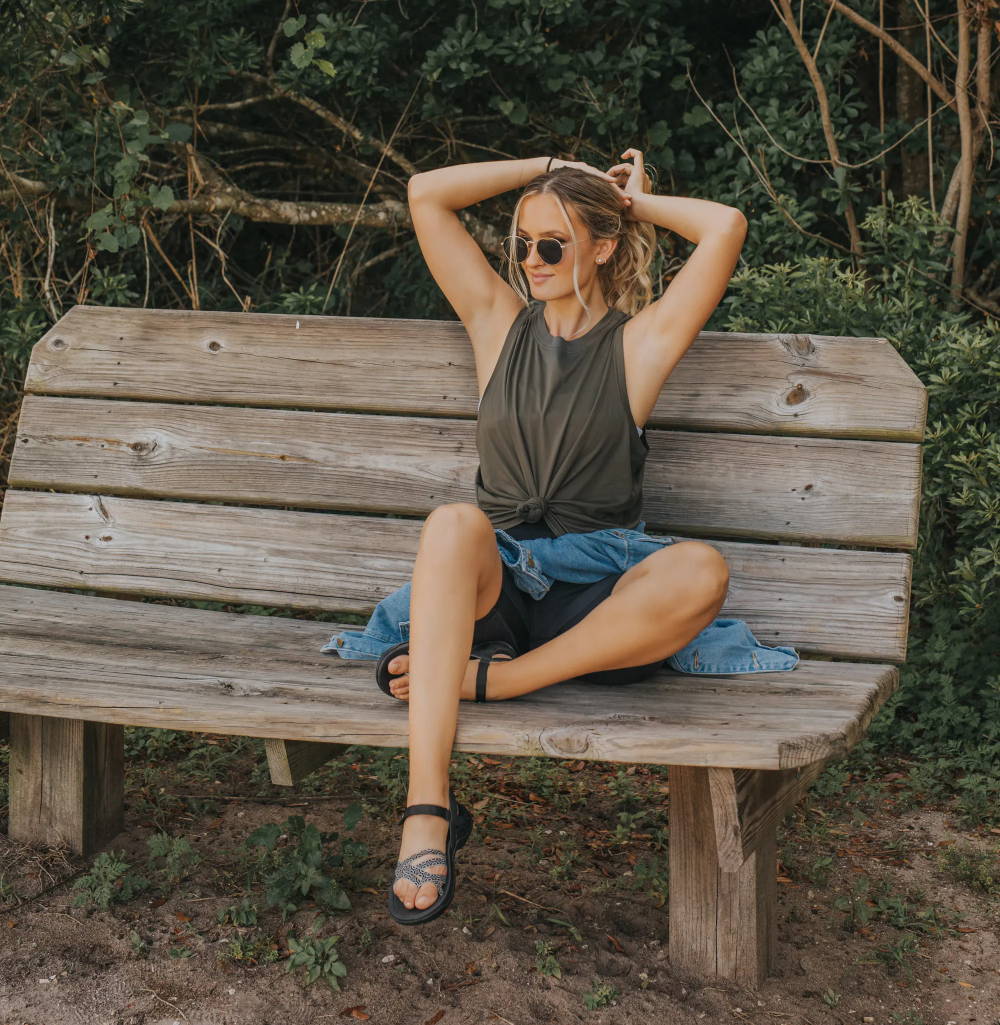 What's more, the Samara features a number of rich color options, meaning that you can get the style that looks great with your outfits! If you're looking for great walking shoes for Europe, make sure that you keep the Samara toward the top of your list! Trust us: you will enjoy these.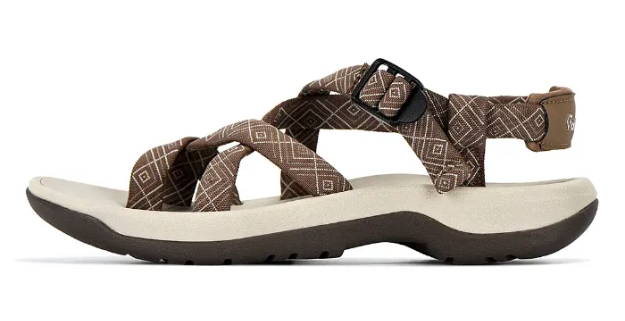 Ladies, we have another option that will help take your trip to the next level! The Cortona Sandal is the perfect shoe for those looking for an unbeatable casual design that comes with a number of customizable color webbings. One adjustable strap will ensure that you get a firm yet customized fit for your long city walks.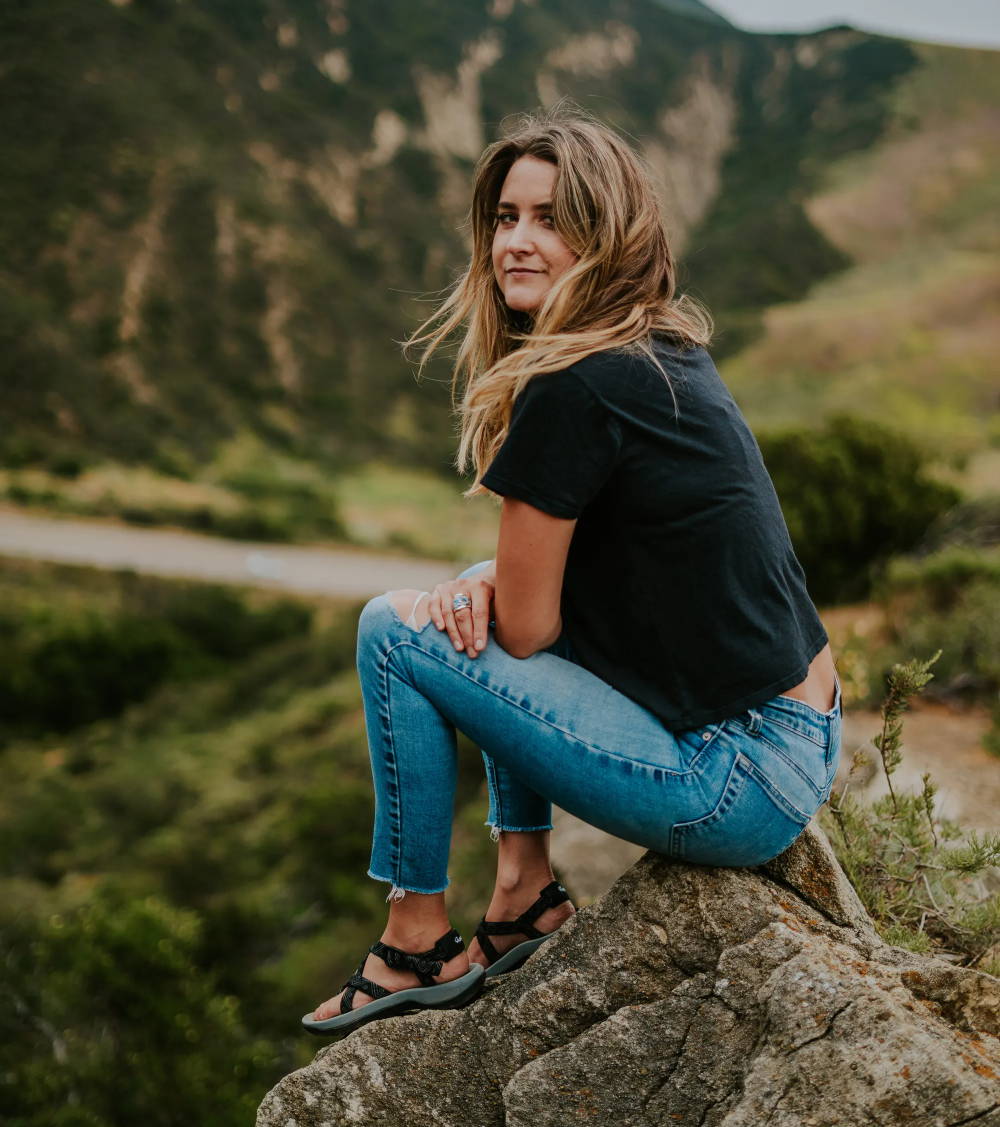 Best of all, the webbing we use is waterproof in case you get caught in the rain.
The EVA midsole features incredible shock reduction technology that helps provide great support and bounce back to keep your feet feeling fresh all day!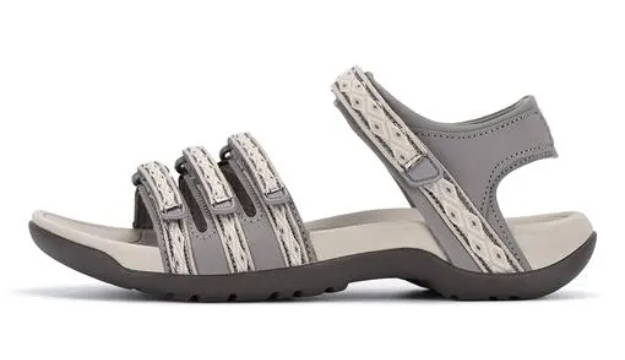 For those searching for a cute and comfortable pair of outdoor walking sandals, look no further! The Napali Sandal by Viakix is adjustable and water-resistant and has a bit more of a sporty feel. The best part, though? It's durable, with a rubber outsole that will actually last through any European walking tour.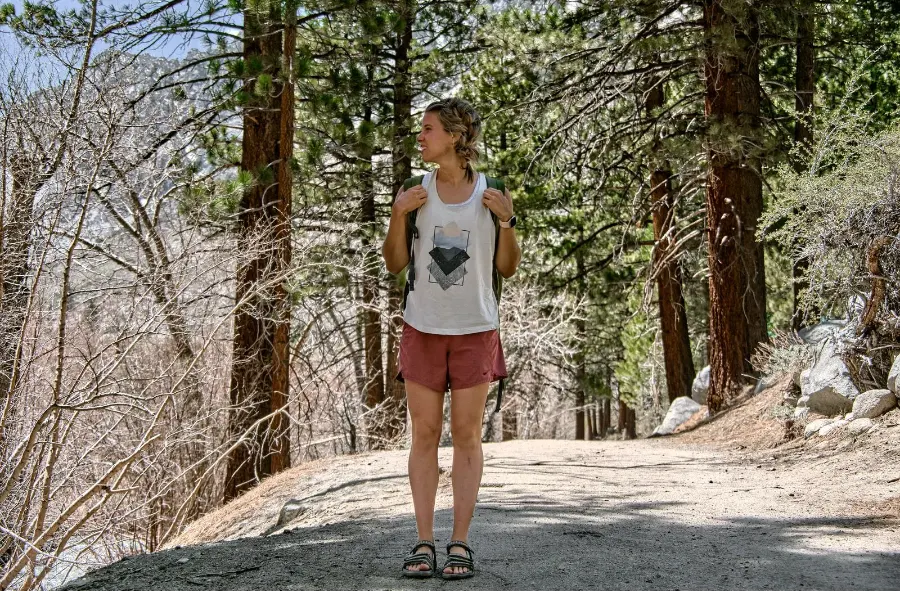 With a cushioned EVA foam midsole, this sporty walking sandal absorbs impact, making it a great pick for those with high arches. Also, all Viakix sandals feature a shank stabilizer, which provides unsurpassed arch support. London, Paris, Rome, Madrid – these walking sandals are all you need.
You can purchase the Napali Hiking Sandal directly here.
Extra Tips for Walking in Europe
Pack two pairs of walking shoes
Purchasing a pair of appropriate, durable, comfortable and reliable walking shoes when planning a trip to Europe is a great idea. Purchasing two pairs of walking shoes is, however, a much better option! The reason being, in Europe, most of the sightseeing will be done walking if you don't want to miss any key monuments and wish to marvel at local architectural gems.
When you wear the same shoes two days in a row, pressure points can develop. Whereas if you switch your pair of shoes every day, you'll distribute the pressure points differently and more evenly across your feet each day. Besides, by rotating shoes, you'll allow one pair to dry properly after a long and hot day of walking.  
Look after your feet at the end of the day
Once you've reached your destination, it's critical that you take your shoes and socks off and let your feet breathe, even if you've been wearing sandals. When it's shower time, make sure you wash your feet properly. We hear you say; duh! However, if we're being really honest, that's something that most of us might forget to do meticulously every time we wash.
When walking long distances for hours, it's important to really scrub and exfoliate your feet to avoid calluses and other issues. Make sure you dry them properly before putting socks on, to once again, avoiding any fungal infections to settle in. Also, to prevent the skin from cracking after drying out, make sure you moisturize your feet before going to bed.
This will prevent the skin from breaking open and infections to develop. Nothing is worse than having infected tissue on your feet when you're supposed to be walking all day! Another tip we'd recommend you to apply is to sleep with your feet elevated. You can use a pillow or two for instance. It will help your feet recover quickly and reduce swelling. Trust us; your feet will thank you for it!
Order your shoes well in advance:
Many podiatrists will tell you; never wait until you're on vacation to wear your new shoes! The best thing to do to break in the shoes for an hour indoors every day for a few days before you go on holiday. You can also place some padding like rolled-up socks in the areas that might rub. That way, your shoes will be ready to take you across your European cities.
The Right Shoes to Enjoy Your European Adventure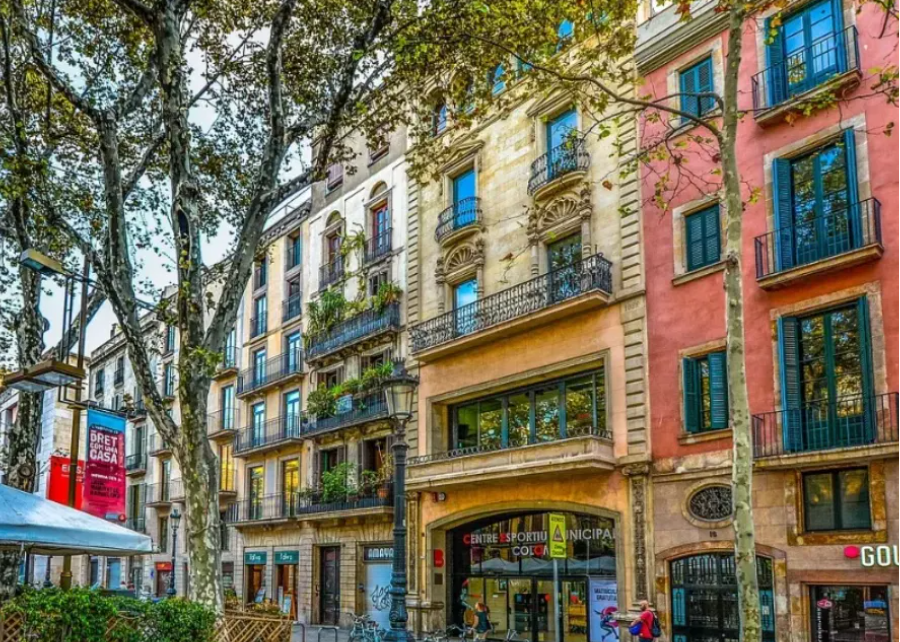 With the right pair of shoes on, you can start enjoying your trip to Europe like you never thought possible! This means getting out, staying out, and doing more—no matter the weather or the distance.
But picking the right pair of walking sandals for your European vacation can seem daunting at first—especially if you don't know what you're looking for. That's why we've put together this comprehensive guide to choosing the pari that are right for you.
By keeping this information in mind, you can start to enjoy better fits and added comfort. And remember—if you don't know where to start, the five options above are some of the best on the market! So don't wait—get shopping today!
Collection 2019
Sale 70% Off
Title for image