Top 3 Outfit Choices for Pairing With Sandals
Authored by Elissa Sherman
When it comes to putting an outfit together, your shoes matter. There's nothing worse than splashing your cash on an outfit that makes you look great only to be let down by uncomfortable shoes that squash your mood and ruin your day. That's why it's so important to find shoes that are stylish, comfortable and guaranteed to last for ages. Even if you wear them every. single. day.
While you may think that sandals are only reserved for long hikes outside, they're actually fun and fashionable for a number of different outfit choices no matter what you're up to. Not sure how to make them work outside of usual outdoor gear? Keep reading on to find out our top 3 outfit choices for pairing with our best-selling sandals.
1. Shorts, Sandals, and a t-shirt
Perfect for running errands, doing housework or just meeting up with friends for a coffee or brew, you can't go wrong with the shorts and t-shirt combo. It's comfortable, easy to throw on, and socially acceptable for most outings. And nothing compliments shorts and a tee-shirt quite like a comfortable and stylish pair of sandals.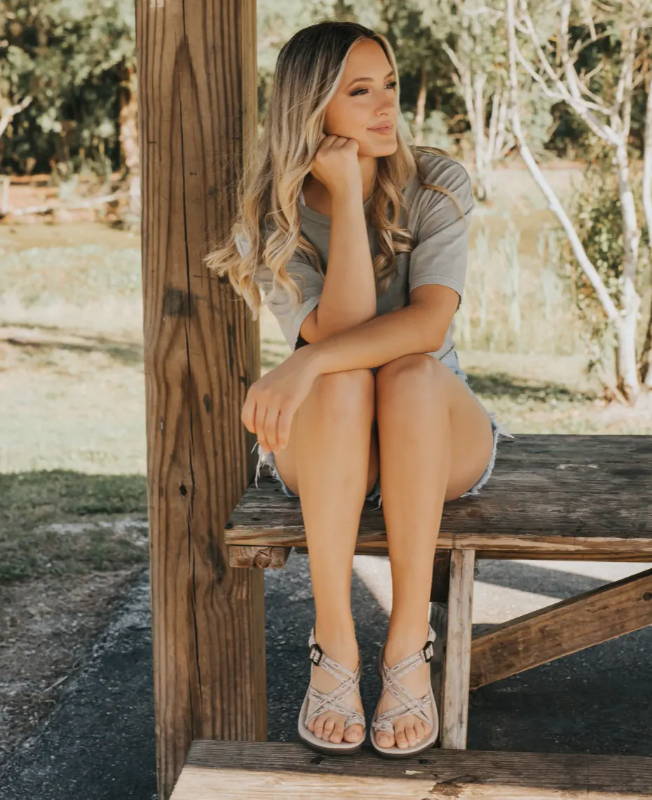 The Sienna Sports Sandal is a no-brainer when it comes to a laid-back and carefree outfit choice. Available in 5 different colors, this sandal is not only ultra-comfortable but stylish, too! You know those sandals that can only be worn for a hike outdoors? The ones that look a little weird when paired with a regular everyday outfit choice? The Sienna Sports Sandal is not that shoe. This sandal is the perfect choice for a chilled and relaxed vibe no matter what you're into.
Is there anything better than throwing on a comfortable sundress that makes you feel like a million bucks? Sundresses are great for hanging out with friends or going on a fun-filled date with someone you're seriously crushing over. They look like you've put a lot of effort into what you're wearing but the truth is - they're easy, comfortable and flattering!
The great thing about sundresses is that they can be played up or down. If you're heading to a super fancy dinner, you can pair them with a killer pair of heels and have a polished and sophisticated look. But if you're planning on playing mini-golf or having a bonfire with friends, high heels won't do the trick. Now's the time for stylish sandals!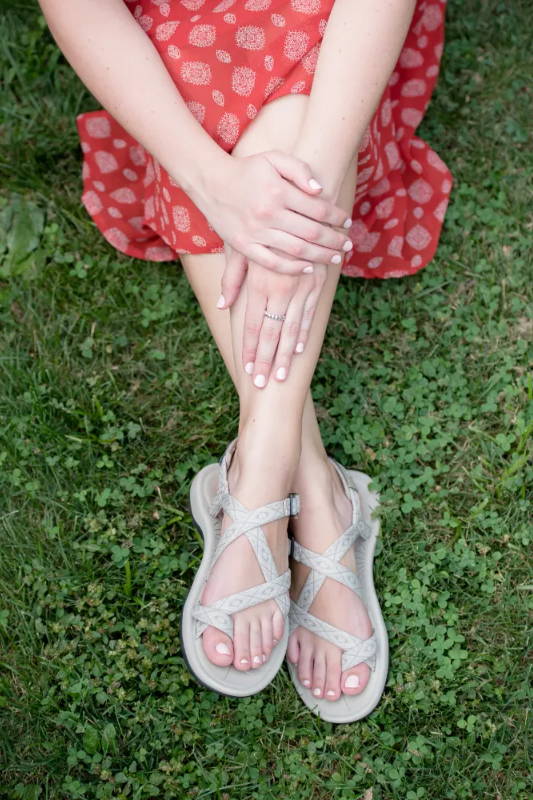 Our Cortona walking sandals are perfect for pairing with fun and freeing sundresses. They have excellent arch support and naturally align with your feet - making them the perfect fit for someone who wants to look and feel great and comfortable at the same time. Looking and feeling your best doesn't mean you have to wear uncomfortable shoes and clothes that ruin your day and mood. With comfortable and stylish sandals, you're free to enjoy yourself without worrying about blisters, aches and pains the next day.
3. Leggings and a sweatshirt
You've got a full day of yard work and cleaning ahead of you. What do you wear? Leggings and a sweatshirt. You've got 10 minutes to run to the grocery store and get everything you need for dinner. What do you wear? Leggings and a sweatshirt. This combo is a woman's best friend. It's easy, reliable and asks no questions. You simply can't go wrong with leggings and a sweatshirt.
This is the combo you throw on when you need to get stuff done. When you don't have time to mess around looking for a cute outfit because there are things to do and people to see. So, what shoes compliment an outfit like this? One where your aim is to feel comfortable, protected and ready for whatever's thrown at you? That's easy - sandals!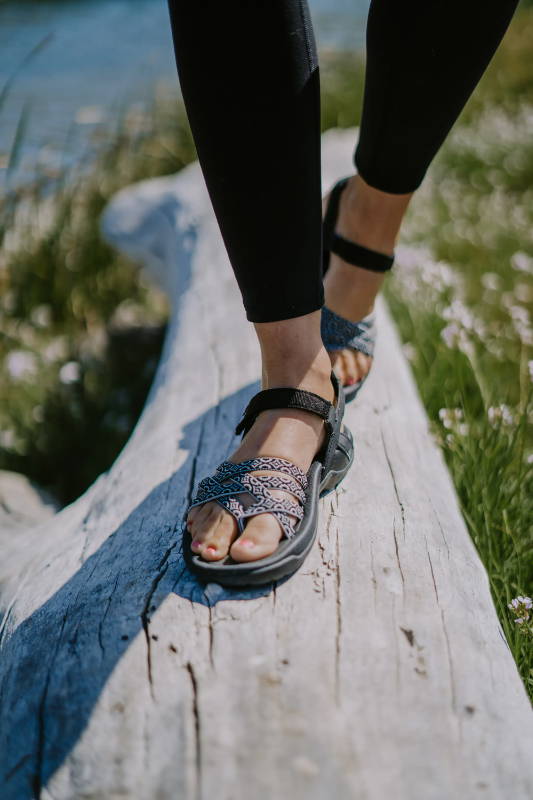 Our Samara sport sandal is the partner you need for a full day ahead. Whether you need a trusted shoe to accompany you on a long walk in the woods or to finally give your yard the TLC it deserves, you can't go wrong with the Samara sandal. Featuring hook and loop straps, this sandal hugs your feet and ensures a custom fit every time. It's the comfortable and stylish shoe you need that won't let you down. Perfect for pairing with leggings and a sweatshirt.
Browse our Women's Sandal Collection today
If you need reliable, comfortable and fashionable sandals that work for any number of outfits, visit our website to browse our selection of sandals today. Here's to cute outfits and even cuter shoes!
Collection 2019
Sale 70% Off
Title for image