Our Best Wide-Toe Box Sandals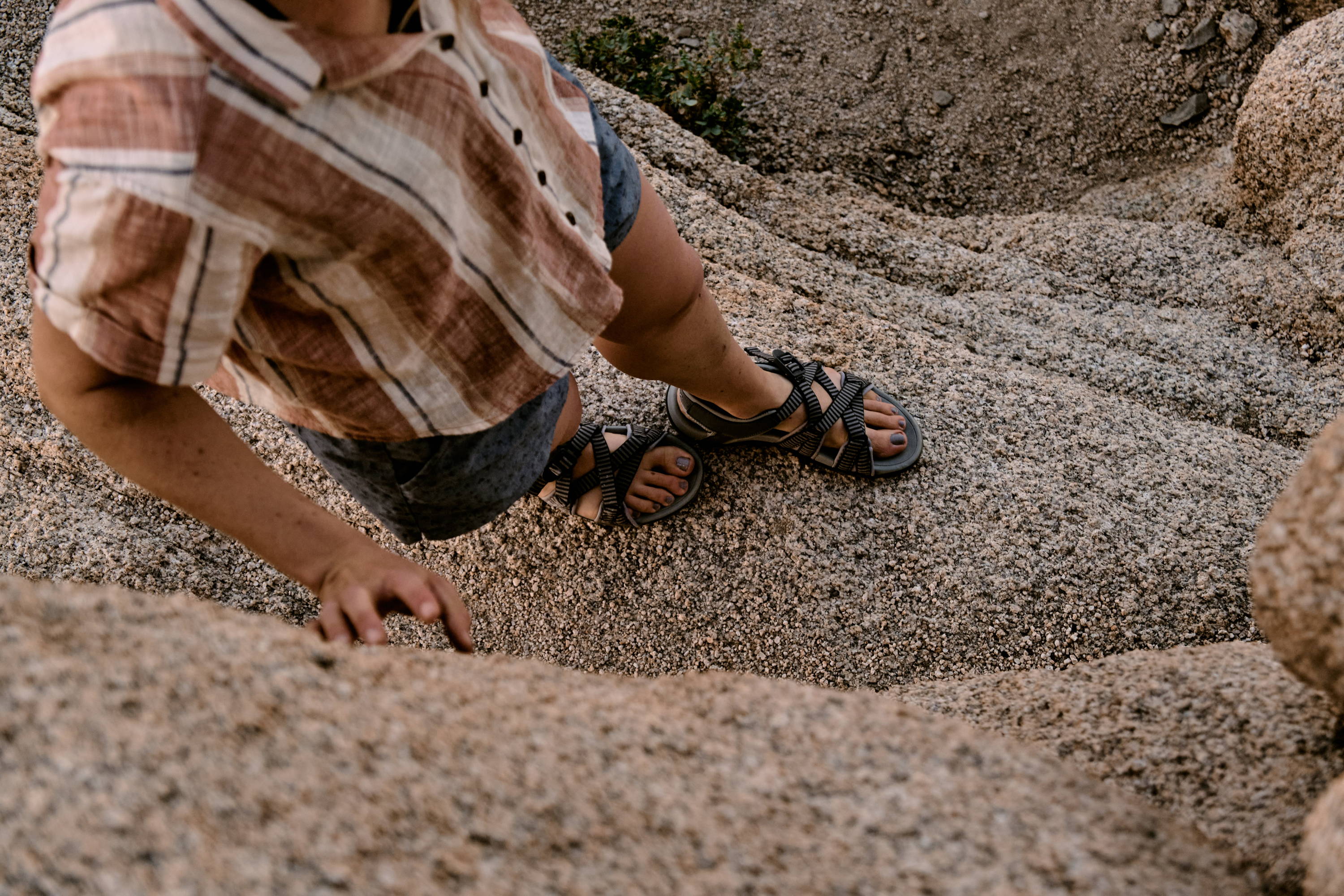 How to Fit Unique Foot Shapes and Sizes to Sandals

We know that unique foot shapes are not considered by all brands, but there are some brands that do make the right kind of sandals for your needs if you need a wide toe box sandal. These brands know that there are plenty of people who started out with wider feet or whose feet have widened over time due to sports, pregnancy, or injury.  
We recommend that you get a professional shoe fitting if you have wide feet. With the right tools, a shoe store can find out how wide your feet actually are. You can also learn about your arch height and whether a sandal with a wide toe box is right for you.  
We suggest you save these measurements and use them every time that you buy shoes to save you the heartache and frustration when the sandals that you have fallen in love with don't fit.
Can I Measure My Own Feet to Determine How Wide of a Box My Sandals Need to Have?

If you are not located near an outlet that has the ability to size your feet but still want to get yourself some comfortable wide-toe box sandals, you can measure your own feet as well. This takes a little time and attention to detail, but you will find that it is well worth the effort when you get paired up with the perfect sandals each time you buy.
A study done by Andrew K Buldt and Hylton B Menz showed that a large proportion of the population are wearing the wrong size shoes which can lead to various foot health problems that could be voided with proeprly sized and designed shoes. This is why knowing your actual footsize is so important.
To measure your own feet you will need to follow these steps:
Tape two pieces of white paper to the floor. You should try to use unlined printer paper to help you visualize your measurements better.

Trace your feet on the paper. Make sure that you do both feet as you will probably have a smaller and a larger foot. You may also have a wider and a narrower foot.

Use a ruler to measure the width at the widest part of your foot. This will usually be at the end of your big toe across to the edge of your pinky toe. This number is the width of your foot at the toe box.

Measure your heel width as well as the middle of your foot.

Use these measurements to help assess the widths that you will need to have when you are fitting shoes to your feet. If any of these measurements are off by too much in any direction, the shoes will be uncomfortable and could hurt your feet.
While this method will not give you reliable results for assessing the arch support that you need, you can visually verify the shape of your arch as well. If your arches do not touch the floor when you are standing with your full weight on your foot, you have higher arches than most people. If your arches are fully touching the floor when you stand up, you have flat feet.
You can also have someone else look at the arches of your feet to help you to assess how high or low they might be. It can be hard to determine this part of your measuring process on your own. Matthew Hill et al did a study that shows that arch height and foot length are not correlated. This means that your foot length might not impact the placement of the arch support in your shoes. Armed with your measurements, you can feel more secure when you are shopping for sandals and you will be much more likely to get the right size shoes for your feet each time you buy them.
Wide Toe Box Sandals Are Not Impossible to Find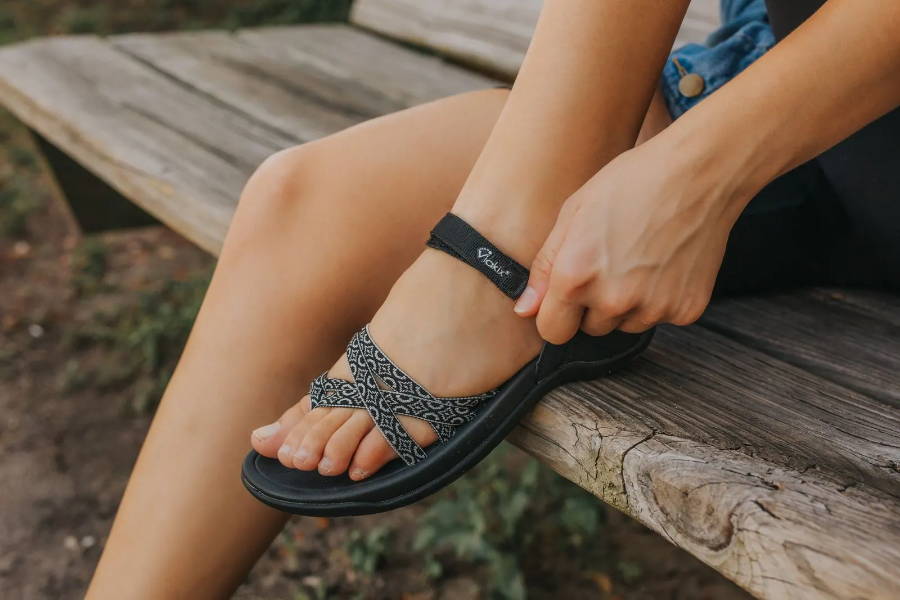 We know you might have been frustrated in the past with the difficulties involved in finding wide-toe box sandals, so this list will help you to shop for the perfect sandals for your needs. At Viakix, we believe that you should never settle for wearing sandals that do not fit your feet properly and this list will ensure that your wide toe box needs are met so that your feet can be comfortable all day!
Buying the right wide toe box sandals is important for your comfort as well as for the health of your feet. Make sure that you take the time to find the perfect pair of wide-toe box sandals and you will have the best summer adventures of your life!
Frequently Asked Questions
How does the width of the toe box affect the fit of the sandal?
When you're taking the overall fit of the sandal into consideration, the width of the toe box matters. If the toe box is too narrow, it can cause a lot of discomfort, blisters, and pain. This is definitely not something you want while you're hiking or exploring a city! If the toe box is too wide, it can slip off of the foot.
Who benefits from wide toe box sandals?
Whether you have a foot condition or you prefer a more comfortable sandal, everyone can benefit from a sandal with a wide toe box. This is especially beneficial if you have bunions, plantar fasciitis, hammertoes, or Morton's neuroma. The extra room in the toe box allows for more space, which reducdes pressure on the area that's causing pain. Luckily, you can reap all the benefits from a wide toe box sandal with Viakix. Best of all, we have the best prices on the market. Why go for sneakers when you can go for lightweight, breathable sandals?
What is the best way to care for wide toe box sandals?
The best way to care for wide toe box sandals, or any sandals in general, is to make sure they're cleaned and maintained. You can do this by removing dirt and debris with cold water and a soft cloth. Make sure the straps and buckles are clean. You can leave them in the sunlight to dry. Our women's Viakix sandals are water resistant and fast-drying, so you won't have to wait very long to wear them again.
Collection 2019
Sale 70% Off
Title for image